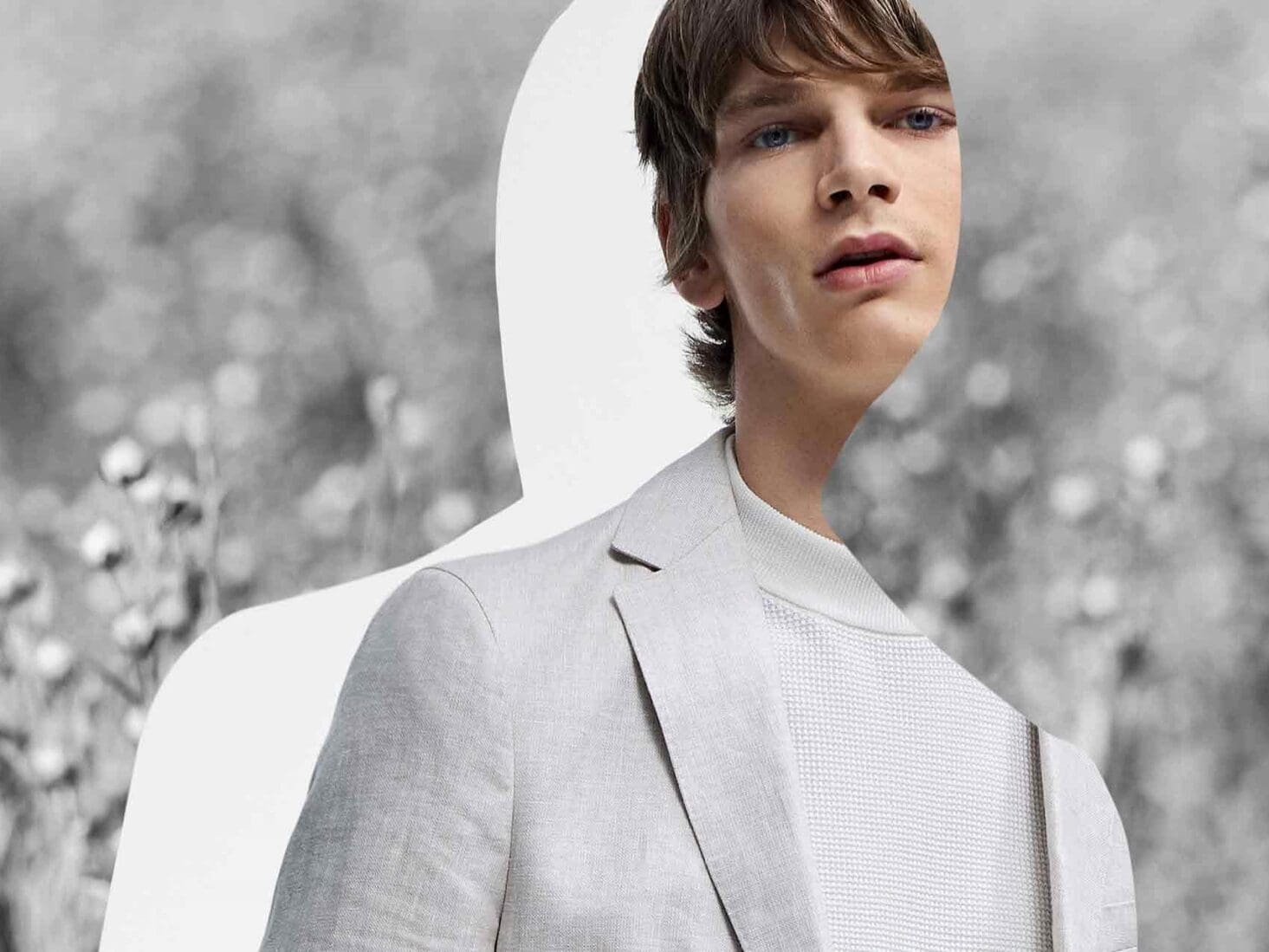 Built to last: BOSS unveils first vegan suit
The PETA-approved two-piece is free from all animal-based materials
As the battle against climate change continues with fervour, key players in the fashion industry are looking for bigger and more innovative ways to be sustainable. Making strides in ecological production methods is BOSS, which has unveiled its SS20 line of sustainable tailoring — including a PETA-approved vegan suit.
The modern, slim-fit two-piece is BOSS's first foray into vegan clothing. To guarantee vegan-status— and receive the PETA vegan logo, a literal seal of approval from the animal rights group — the design team stripped out all of the materials traditionally used in tailoring that contain animal products. Materials such as wool, horsehair and glue were either removed or replaced with vegan alternatives, ensuring that the entire piece is free from animal-based materials. Available in three colours — beige, navy and black — and featuring a partial lining for structure, the blazer and trousers are lightweight and durable, making them the perfect summer tailoring pieces.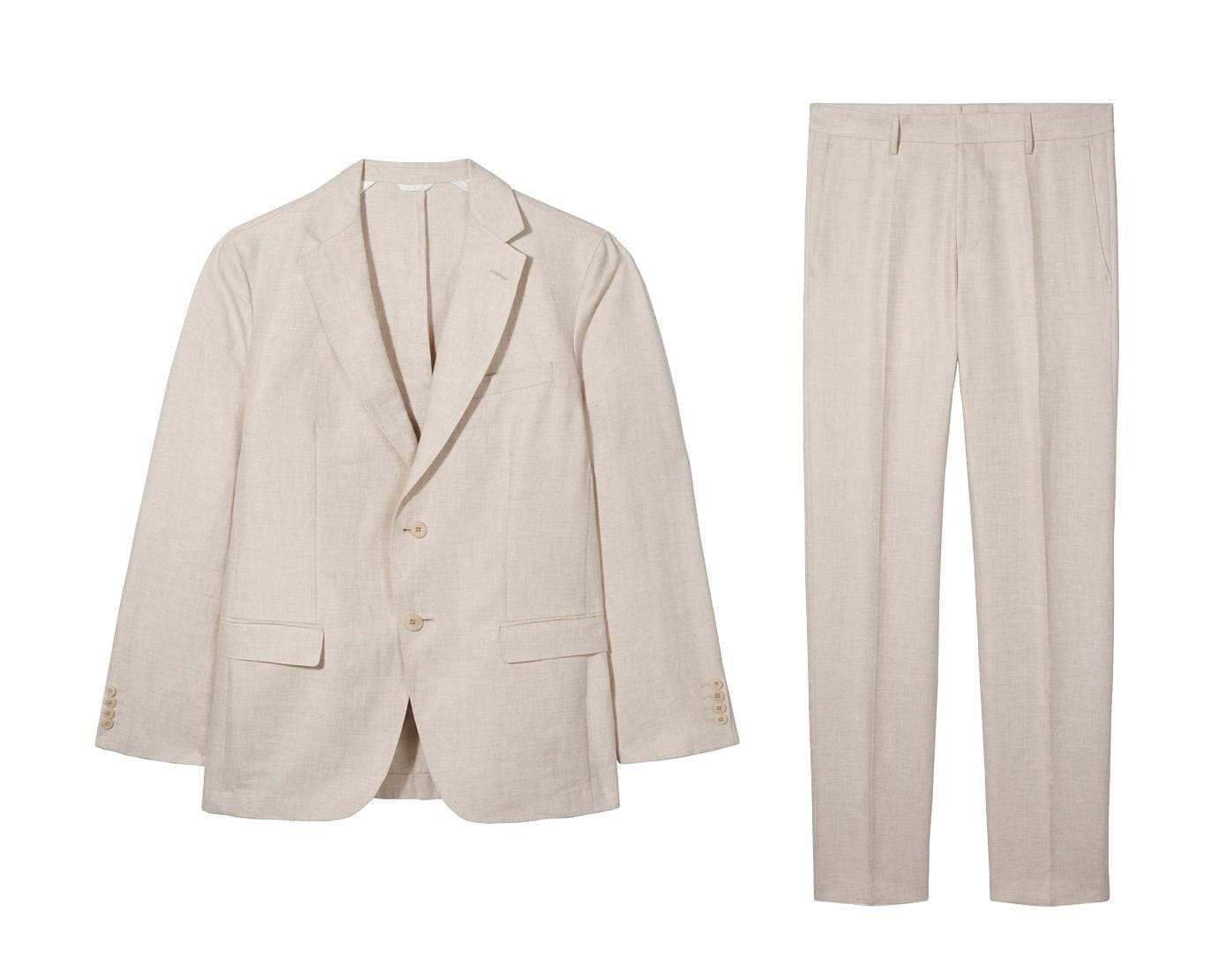 The new launch was inspired by the success of BOSS's traceable wool collection, which was unveiled last season. The entire manufacturing process of this capsule collection is supervised and tracked, ensuring the highest level of welfare and sustainable production standards. Wool is sourced from New Zealand, where sheep are reared on mulesing-free, ZQ-certified farms; yarns are spun, dyed and woven in Italy by specialist REDA, a company BOSS has worked with for more than 30 years; and the garment is tailored in the brand's own factory in Izmir, Turkey.
For SS20, the traceable wool initiative has been replicated in BOSS's womenswear collection. Crafted from merino wool, this revolving tailoring line features a timeless single-button blazer and complementing wide-leg, cropped and tapered trousers, allowing you to adapt your wardrobe to the occasion. Pinstripes draw a line under the collection — two jackets, a skirt and a dress, designed to be mixed and matched.