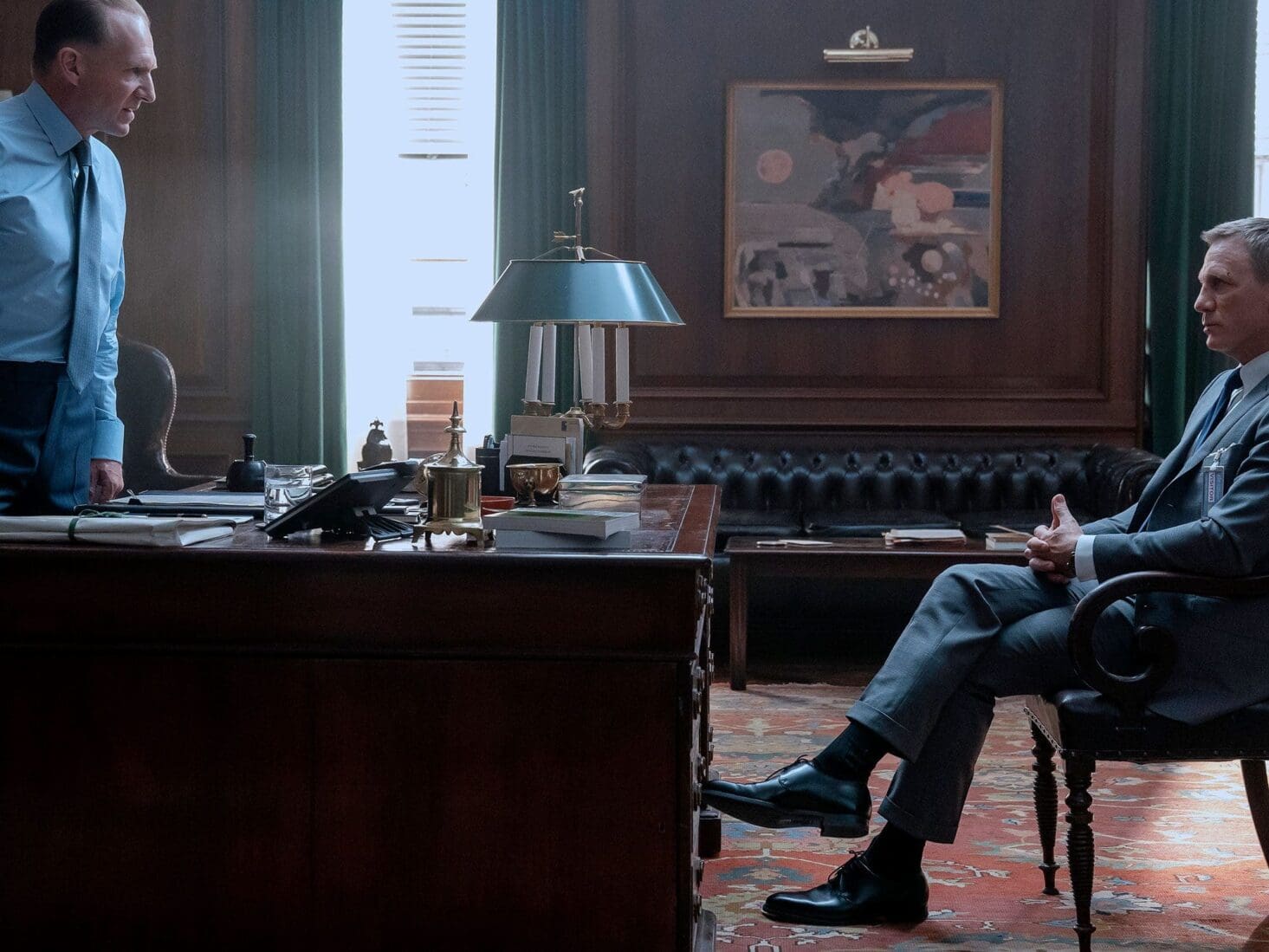 Introducing Crockett & Jones' new limited-edition, James Bond-worthy shoe collection
If they're good enough for Bond… Put your best foot forward this autumn in Crockett & Jones' sharpest footwear, as sported by 007 in No Time To Die
James Bond is known worldwide for high-octane car chases in statement supercars, pyrotechnically-dramatic showdowns with the world's most despicable villains and mind-bending high-tech gadgets, courtesy of the ever more inventive Q. Bond is also admired for impeccable tailoring; is there a better Bond costume than the tuxedo? Suttirat Anne Larlarb, costume designer for No Time To Die, out in September, thinks not. "The tuxedo is the most iconic of the James Bond wardrobe looks, and the finishing touch to the tuxedo is, of course, the right pair of shoes. A shoe will finish off any look and make it perfect from a visual standpoint."
Enter Crockett & Jones, proud to partner with EON productions on the 25th Bond film, having previously worked with the 007 filmmakers on Skyfall and Spectre. In those films, Mr Craig's feet ran, leapt, strolled and stood, sheathed in a pair of Crockett & Jones's wholecut Oxford model. Nothing but the best for Bond; Crockett & Jones put down its cobbling roots in Northampton in 1879 and as such has a 142-year track record in handmaking high-quality, long-lasting Goodyear welted shoes.
To celebrate the highly-anticipated release of No Time To Die, Crockett & Jones' Oxford shoe has been given the full limited-edition, 007 treatment, from its all-black, all-leather interior with silver foiled logo to its signature Hand Grade leather sole. The 'James' is crafted from the smallest black box calf skins with the tightest break, sourced from the best European tanneries. And there's more (with emphatic 'go Bond or go home' attention to detail); your new shoes come in 007 packaging with a chrome shoe horn, shoe brush and a pair of fully lasted, handmade shoe trees, all embossed with the 007 logo.
"Bond is known for his perfectly elegant comportment in all situations and in No Time To Die, Crockett & Jones's shoes are very much a part of that equation," continues its award-winning costume designer Larlarb. "What separates a good custom make from a perfect one is a question of having the time to achieve that perfection," she explains, "and we were steps ahead with Crockett & Jones's already perfect lasts. They were able to provide for us exactly what we needed and without a hitch." A last, a mechanical form shaped like a human foot, is used by shoemakers in the manufacture and repair of shoes. "Working with Crockett & Jones to achieve the custom shoes we required for No Time To Die was an absolute pleasure from start to finish."
But of course Mr Bond needs more than one style. In No Time To Die he's as on the move as ever; although Bond has left active service and is enjoying a peaceful life in Jamaica, this is short-lived. An old friend from the CIA turns up asking for help, which results in Bond following the trail of an enigmatic villain armed with dangerous technology, on a mission to rescue a kidnapped scientist.
So to ensure his footwear remained resolutely elegant and understated regardless of the situation in which Bond finds himself, Crockett & Jones worked closely with the 007 film makers to supply two further styles. In a number of key scenes, Bond is sporting the Highbury, and when Bond travels to Norway, his model of preference is the Molton. The former is a plain-fronted three-eyelet Derby shoe made from premium black calf leather, featuring Crockett & Jones's City rubber sole. The latter is a plain-fronted three-eyelet chukka boot in dark brown rough-out suede with Dainite rubber soles. These boots, possibly named after a period of play in polo, are the desert boots worn by British soldiers in WWII, perfect for rugged terrain and the colder months.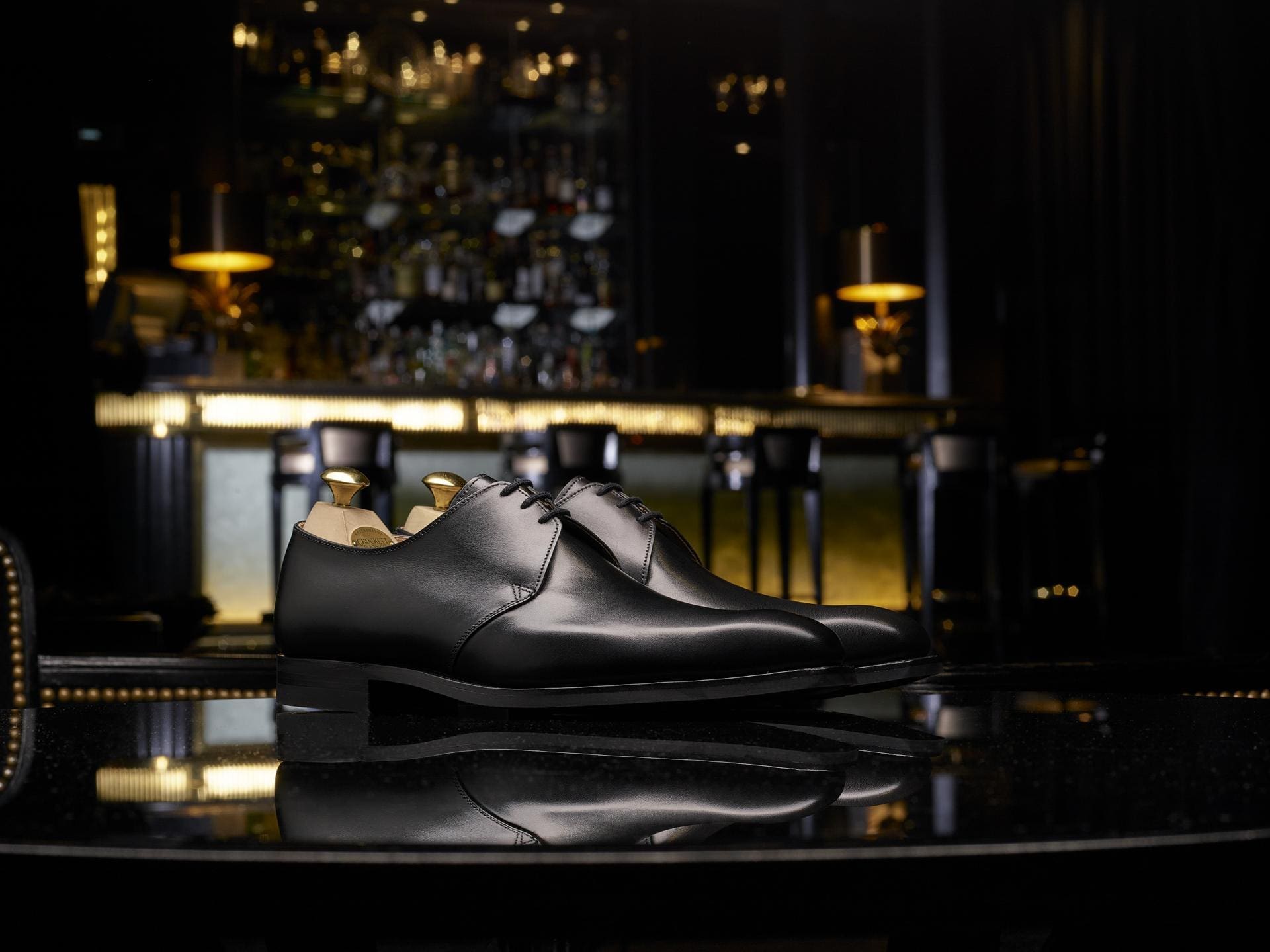 And will the James, Highbury and Molton go the distance, whether it's Daniel Craig or one of their new owners putting them through their paces? To make each pair requires a staggering 200 separate operations over an eight-week period. Why? To make sure they have the highest levels of strength, durability and comfort a shoe can offer. The Goodyear welted process spans several production departments, each requiring a number of different skills, many of which can only be mastered after years of experience. Rather like Mr Bond himself, then.
The Crockett & Jones No Time to Die collection is available to purchase in store and online now, visit crockettandjones.com