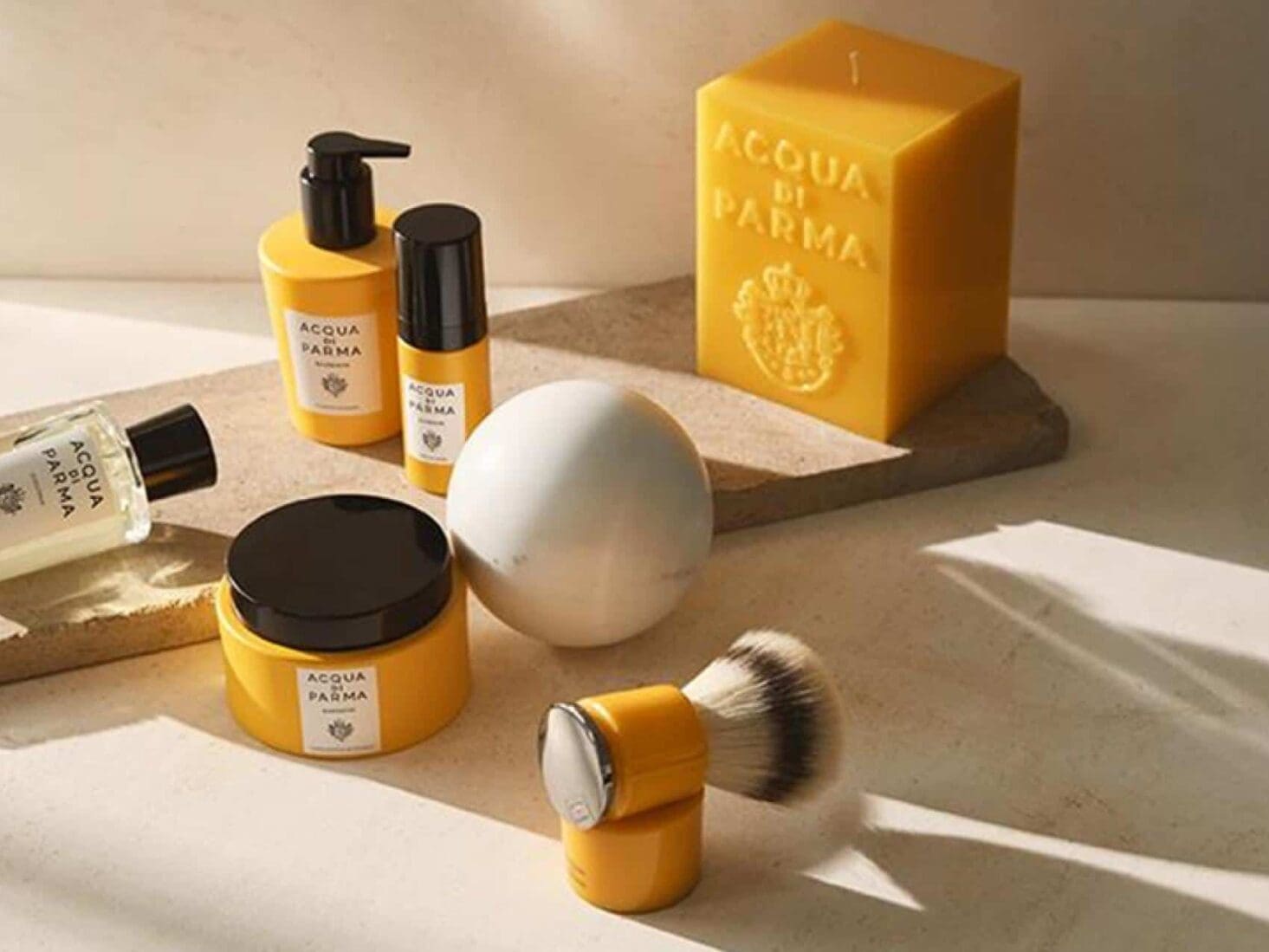 Razor Sharp: Acqua di Parma Opens Barbiere in Selfridges
Bringing the art of the Italian shave to London's Selfridges, Acqua di Parma's newBarbiere is an oasis of calm for gentlemen on the move
Acqua di Parma has the qualities most perfume houses could only dream of: iconic packaging, tick; iconic scent, tick; desirable clientele, tick. Giuseppe Tomasi di Lampedusa's novel, Il Gattopardo, recalls the dying days of the Italian aristocracy during the Risorgimento, and though Acqua di Parma was born years later in 1916, the scent brings to mind the elegance of the nobility described in the novel. By the 1950s, the Colonia had reached cult status when Hollywood stars like Audrey Hepburn and Cary Grant left lingering trails of citrus freshness on the cobbled streets of Rome. La Dolce Vita was in full bloom, and the colonia epitomised the seductive freshness of post-war Italy.
A visit to the Barbiere (Italian for barber shop) was once a ritual for gentlemen of all ages and served as an opportunity to gather one's thoughts, look smart and catch up on local news. He could expect his barber to greet him with a hot towel, followed by a wet shave, rounded off of course by a spritz of fresh cologne. He might even be offered an espresso.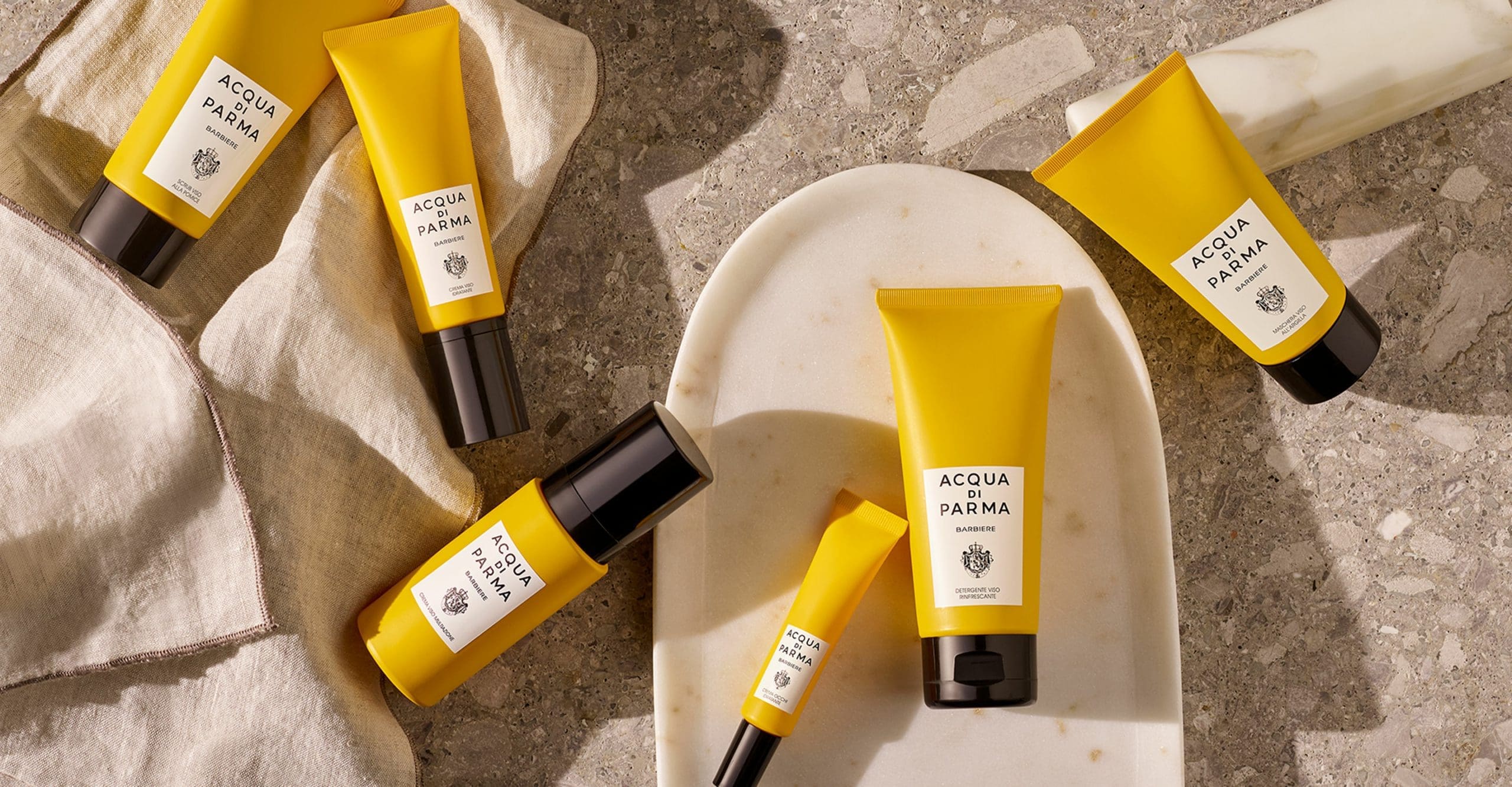 A Barbiere Experience for Londoners
Destined to become the reference point in the UK for all admirers of Acqua di Parma, Barbiere is the place where London's sophisticated male population can not only experience the unique and authentic ritual of a traditional Italian shave but also discover the brand's entire olfactory universe from Bergamotto Di Calabria to Colonia Oud. Walls clad in Canaletto walnut are punctuated with dynamic leather-finish inserts in radiant Parma yellow, bringing a touch of Italian glamour to the cosmopolitan halls of Selfridges.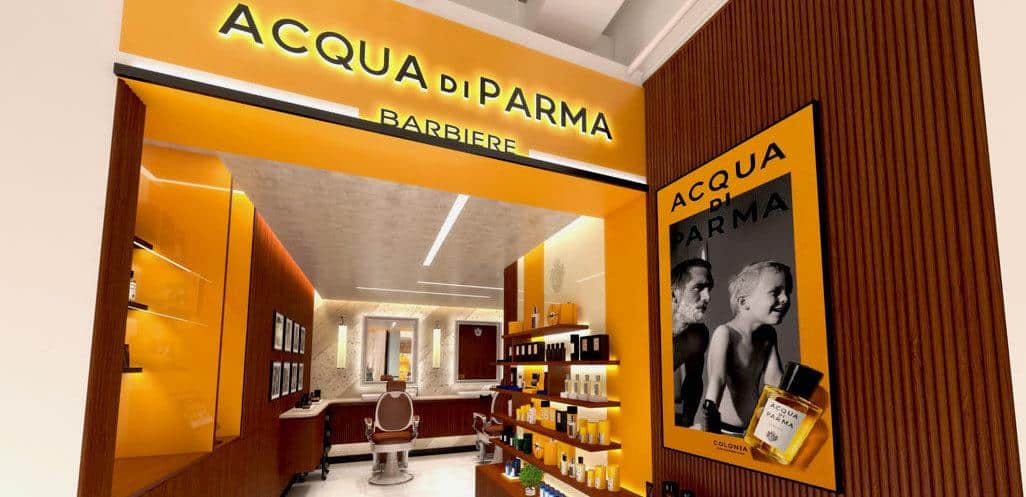 Once you sit in the hefty chairs manned by Acqua di Parma's expert barbers, the Barbiere's services are split into three categories: shave, hair and facials. The Traditional Italian Shave is as you would expect from a luxury barber shop; a Prestige Shave, however, is the ultimate indulgence: a pre-shave consultation, purifying facial cleansing scrub, shaving oil, shaving cream applied with a high-quality brittle brush, double shaving, hot towel, revitalising face and eye massage are all part of the treatment. Gentlemen can also choose to cut their hair here.
Every detail is designed to enhance the shaving ritual, an art that has been handed down through the generations, and one that has become a trademark of all Italian men. Today, this tradition still feels like a rite of passage, evoking the evanescent moment of intimacy between father and son.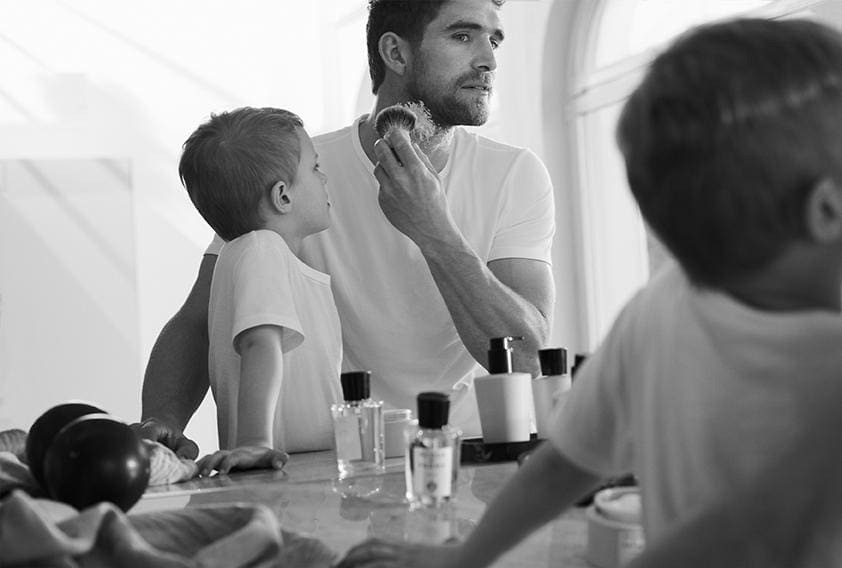 Acqua di Parma Barbiere, 1st Floor Men's Designer Street Room, Selfridges, London W1A 1AB
To book an appointment, please call 02073183595 (Ext 13595) or email [email protected]