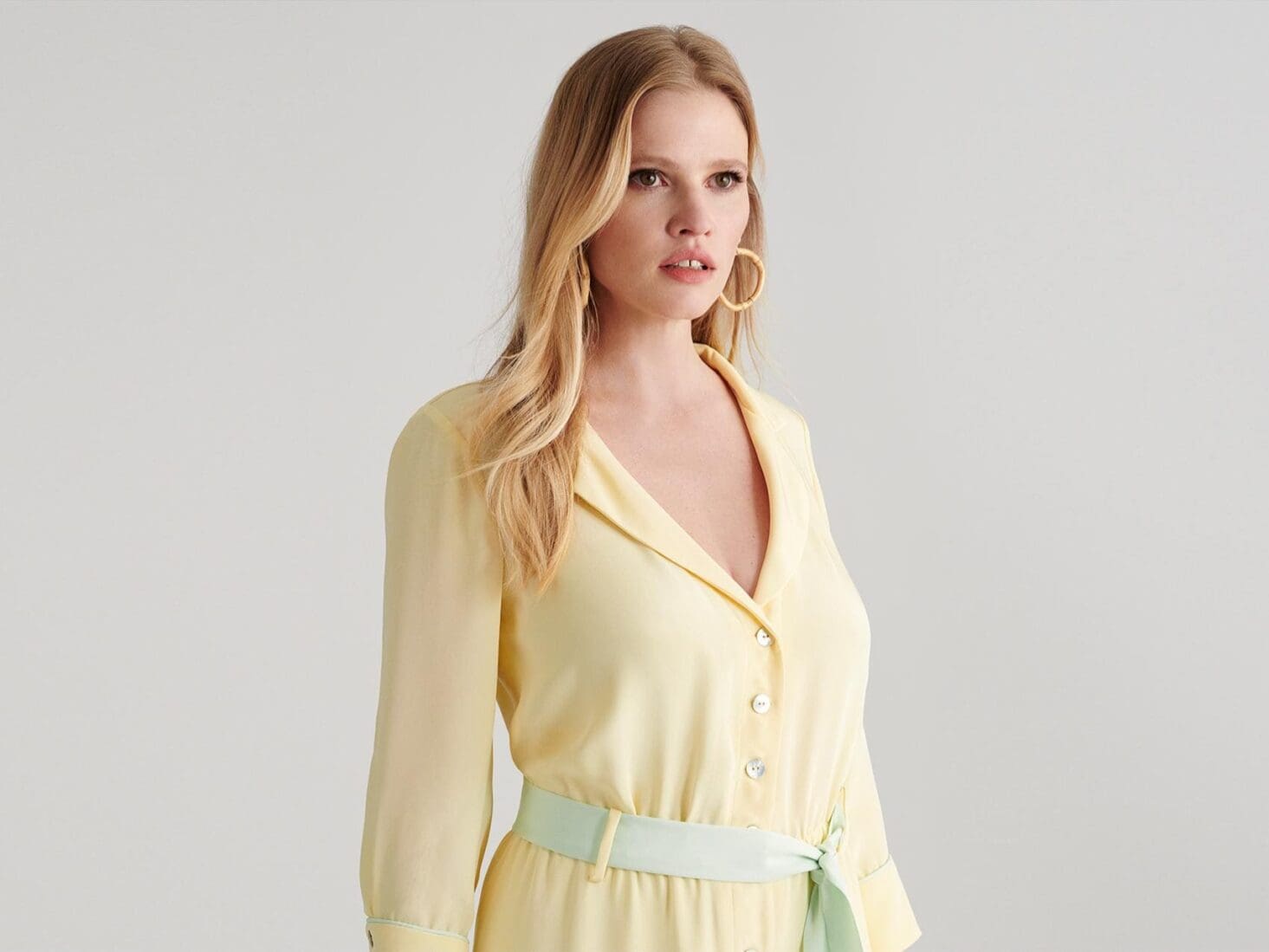 Pippa Middleton & Lara Stone's Favourite London Label
Elegance and originality; why Pippa Middleton and Lara Stone alike have gravitated towards this feminine, contemporary label, designed in London and proudly made in the UK
Google returns just a casual 427m hits for 'jumpsuit' so we can be sure this versatile one-piece isn't going anywhere anytime soon. Which is fortunate for Francesca – Chessie – Grievson, founder of Tephi, who champions the style. Tephi's Lara jumpsuit was recently sported by namesake and muse Lara Stone at Wimbledon and we can expect to see tailored jumpsuits on many a guest looking for an alternative summer wedding look. "There has been a noticeable rise in clients asking for a beautifully tailored pair of trousers or a jumpsuit created in a luxe fabric already this year," says Chessie. "That's partly why I designed the Lara jumpsuit… it's a piece that can be dressed up or down depending on the occasion. It can also be tailored to each client in terms of colour and fabric which is important for the individuality of the piece."
After studying at Central Saint Martin's, Chessie designed bespoke wedding dresses for 10 years before moving into Ready to Wear and occasion pieces two years ago. It's a move that's gone well for her; Lara Stone is part of a stylish roster of Tephi-wearing women, including Pippa Middleton (who appeared in the mint-green Rome dress at Wimbledon last year), Cressida Bonus, Martha Ward, Laura Whitmore and Chloe Delevingne. Chessie herself wore one of her designs to the Duke and Duchess of Sussex' wedding in May and she was not the only guest in attendance sporting Tephi.
How did the Lara jumpsuit come to get its name? I was lucky to have Lara Stone as the face of the campaign and when she put it on she fell in love with it. She's worn it in three different colours to various events recently so she really must love it!
When Luxury London last spoke to you, you named dream Tephi women as Laura Bailey, Arizona Muse and Daisy Lowe. Anyone else to add to the list?!Lara Stone obviously! I also admire the style of Cate Blanchett and Lily James, and I think the Duchess of Cambridge would look fabulous in one or two of my designs.
Your current favourite Tephi item?It has to be the Lara jumpsuit in the pale yellow – I've been wearing this casually with a white denim jacket and white Superga [trainers] all summer!
Can you tell us something interesting about the construction of your jumpsuits?I wanted to create a one-piece that can be taken summer to winter, day to evening. I think it's a great investment piece that will work with anything and for any occasion. We've had clients wearing it to black tie events as well as the office! We worked hard to get the details perfect, like the open shirt neckline and little contrast piping details.
What trends are you seeing in bridal? A move from the lace bohemian style dresses that been so popular over the last few years. There seems to be a real movement towards simple silhouettes, beautifully-cut designs and stunning plain fabrics.
Have you seen a surge of interest from customers in sustainable fabrics and environmentally-minded working practices? If so, have you adapted, and how? Absolutely. I think people are becoming more and more conscious – it's so important. At Tephi day-to-day we are all very aware of reducing our carbon footprint. All our packaging is plastic free now and we get all of our fabrics from the UK. Investment pieces like the Lara jumpsuit are a thoughtful purchase that can be worn again and again, bucking the trend of 'fast fashion'.
How much of your production is done in the UK?I'm very proud to say all of our collections are produced and manufactured in the UK. This is something important to me and even though it can be more expensive I want to continue doing so.
Where are you next going on your travels?I'm spending as much time this summer by the English seaside as possible! I've just a had a baby boy so the UK seems the nicest option right now. We are going to spend lots of family time in Devon. I love England in the summer.
What is currently inspiring you?I recently snuck away for an afternoon with my new baby and we visited the Summer Exhibition at the Royal Academy; I hadn't been since they did the renovations and it's really impressive. I always love the Summer Exhibition and I find the different art inspiring. I also went to the Dior exhibition at the V&A which is obviously very inspiring to any fashion designer – every dress was simply stunning and the amount of work in each piece was breathtaking.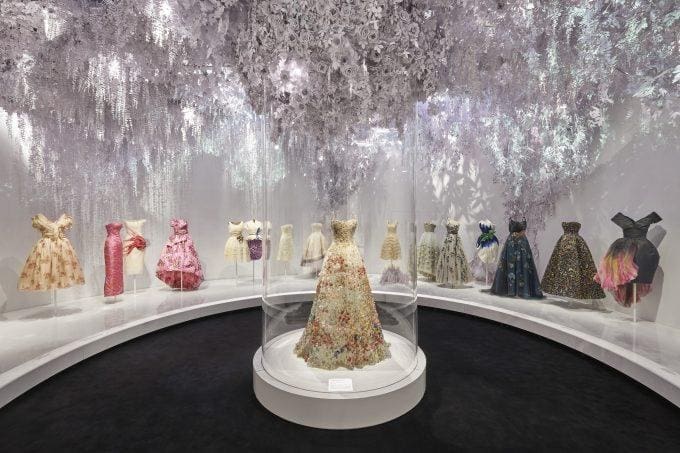 Where is home?A mews house in Kensington, but my heart is really in the country!
What does luxury mean to you?Luxury can mean many different things but a beautiful, hand-printed fabric used to create a bespoke design is always going to be pure luxury… hopefully I'm creating a little bit of luxury for women to wear and enjoy.