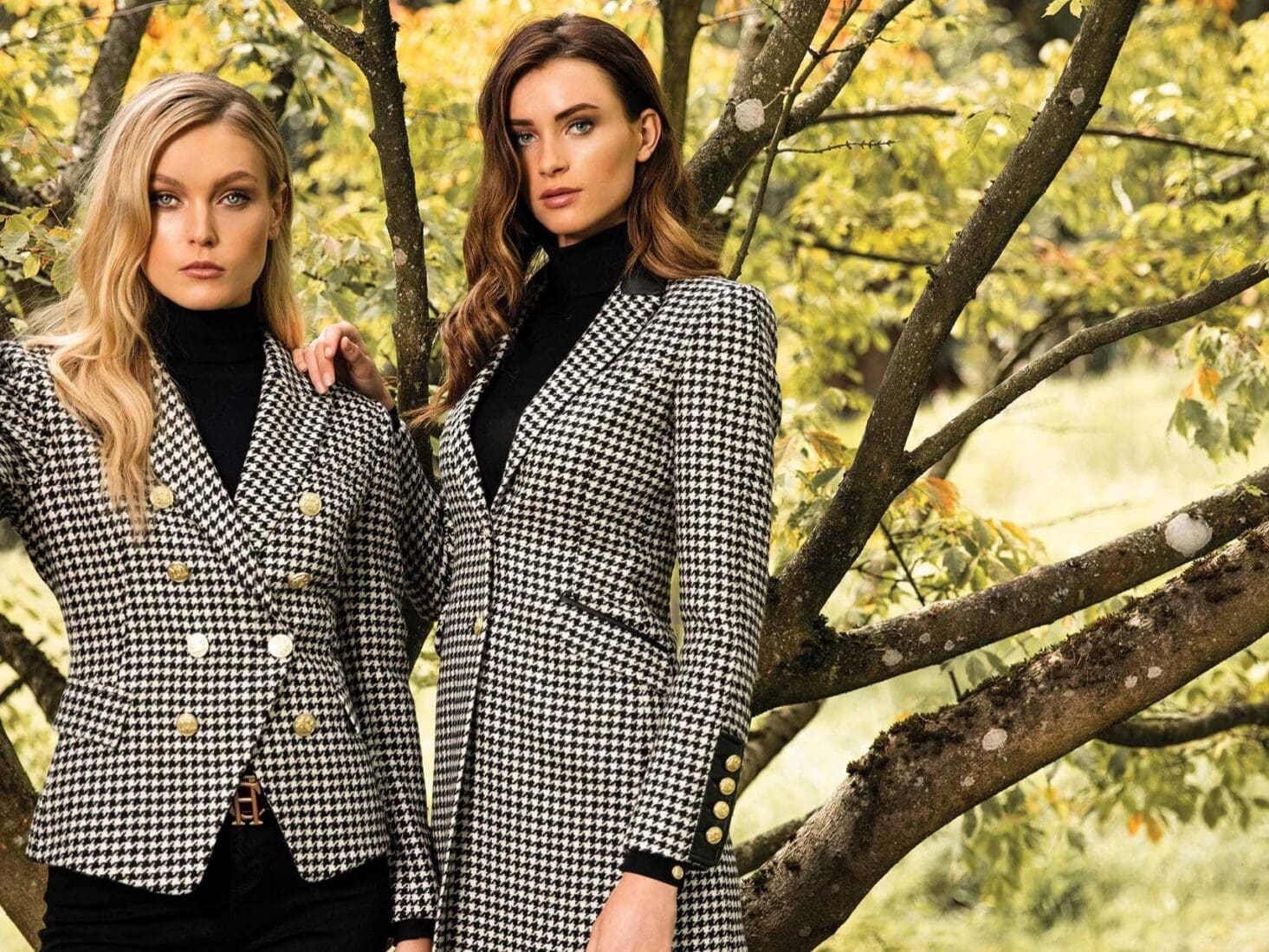 Jade Holland Cooper: The British Designer Injecting Glamour into Tweed
"Spend money on investment pieces that you can have and cherish for ever"
Jade Holland Cooper is not, as she says herself, your average country person. She's only 31 but her business is already a decade old, with a showroom full of colourful, contemporary, British-made tweed in Moreton-in-Marsh, Gloucestershire. Last month she married Julian Dunkerton, the founder of Superdry – Idris Elba and Craig David both made an appearance. So far, not average.
Jade designs luxurious tweed separates for people like herself, who strike the balance of city and country living. Her success is all the more impressive given that when she started out, she had no fashion or design experience at all. After turning down a place at Central Saint Martins, she studied agriculture but quickly saw a gap in the market for modern and feminine country tweed. Forget stiff and shapeless, itchy green jackets and think waist-pinching blazers, smart checked coats and elegant capes, elevated by gleaming buttons and velvet trims. There is also a menswear collection and a bounty of accessories, spanning cashmere scarves and trilby hats.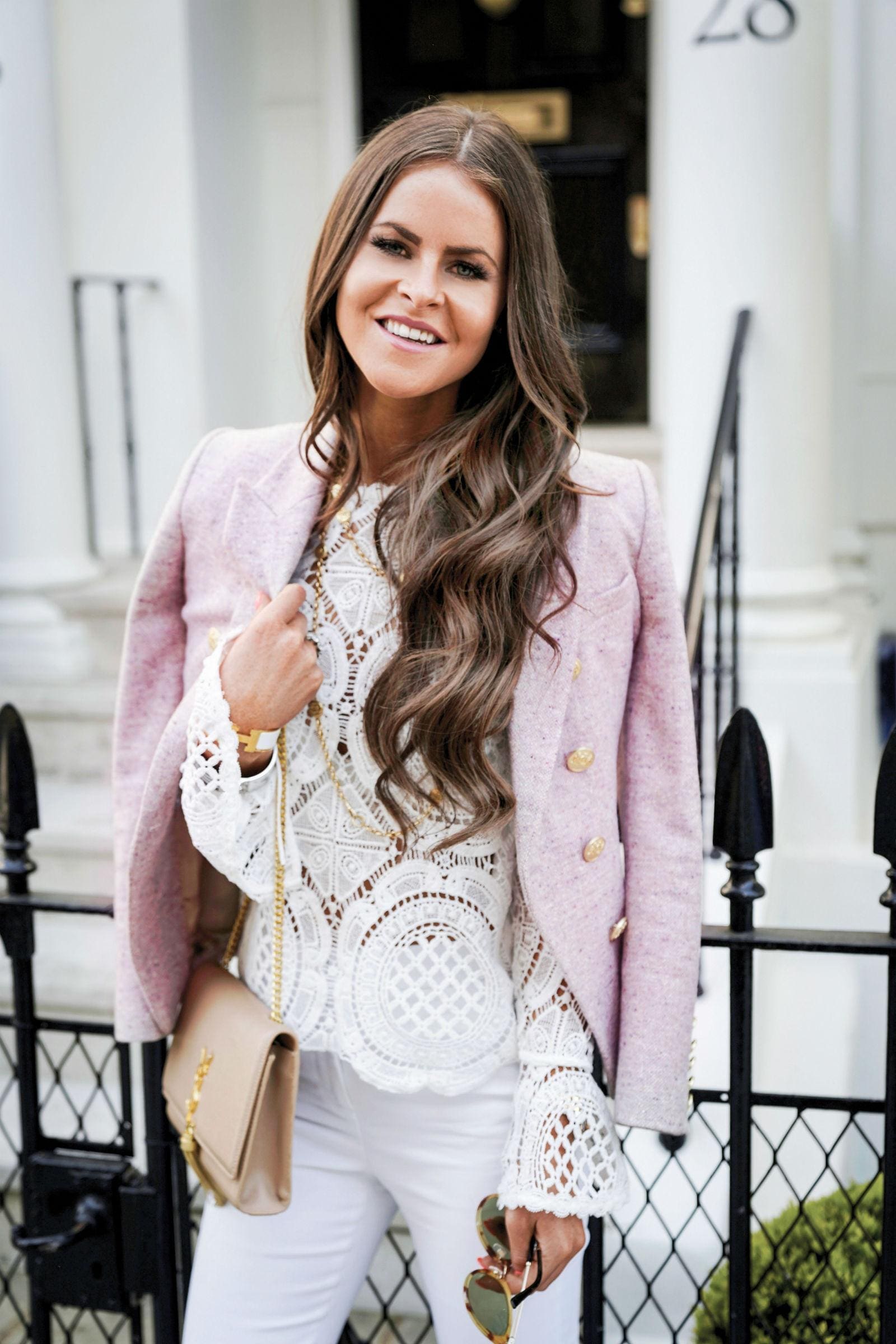 To you, what is true luxury?Lasting style – spend money on investment pieces that won't go out of fashion in six weeks' time and that you can have and cherish for ever. They'll always be relevant.
Your current favourite item in the Holland Cooper collection:Our new range of incredible padded coats. Twelve different styles and everything you could possibly want from a padded coat! These will be launching in our new store in Westfield [White City] which is opening on 26th September. It's going to be our flagship and there will be some Westfield exclusives.
It's ten years since you founded your company. Have you achieved what you hoped you would, or exceeded your own expectations?Especially over the last three or four years, the growth has been incredible. In the beginning I was always very determined. We set out to make a change and put our stamp on the industry and I do think we've done that. I'm incredibly proud of what we have achieved and excited about our plans for the future.
Tell us about how you made it possible to manufacture exclusively in Britain:It's all about understanding a relationship with a supplier or factory, and looking at not only what works for you, but also understanding what works for them…. Very early on it was clear how important it is to have a financial understanding of manufacturing in this country; it's a two-way relationship. I have worked with most of our factories from day one – they have grown with my business – economies of scale, we pay on time and regularly, we increase the size of order, they increase their capacity and their turnover – we grow together.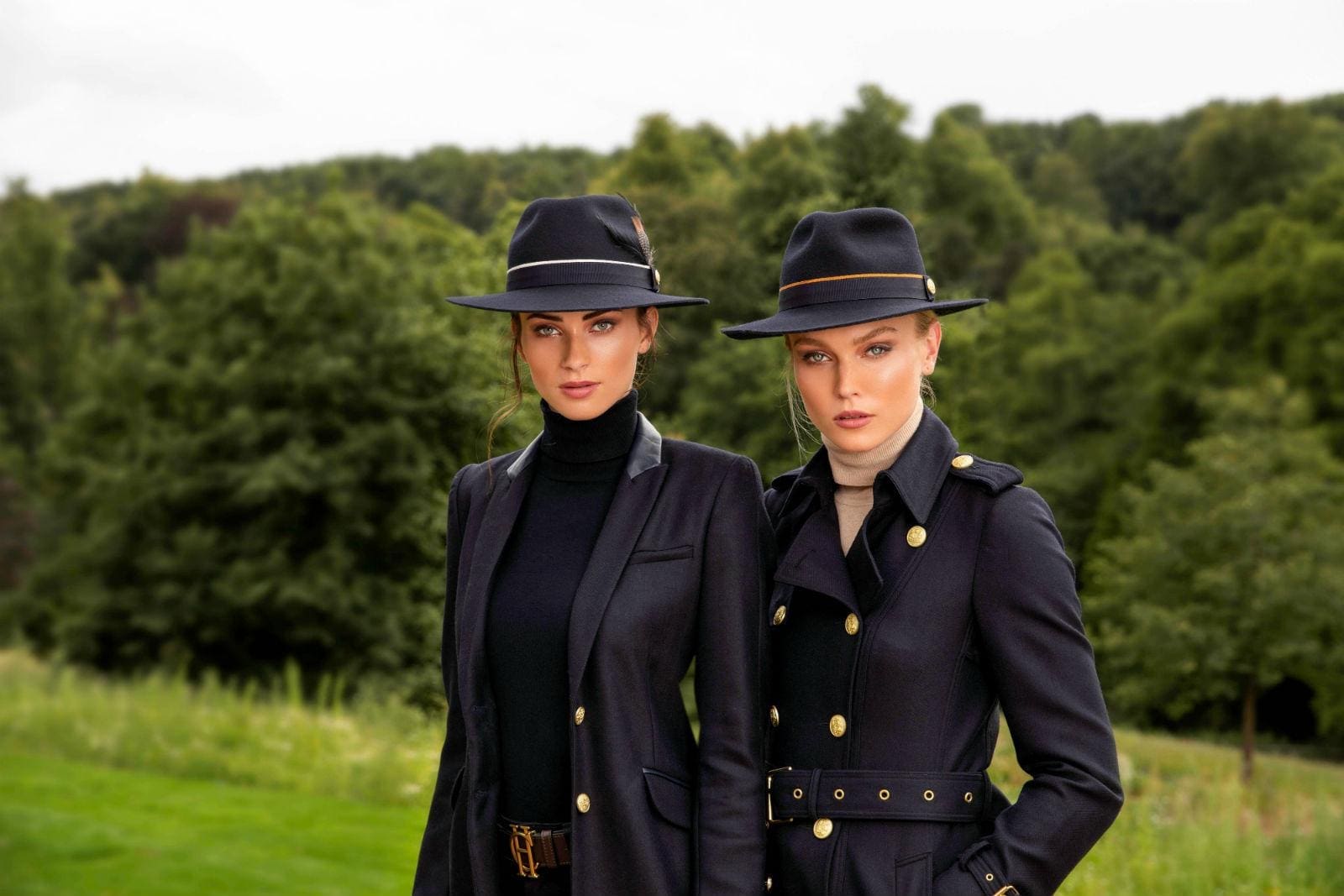 Your favourite place in the world: This is a difficult one as I have a few! Certainly one of them is St Tropez – I love it in the summer. Paris is another one, as that's where I got engaged, so it's very special. I've been to Greece every year since I was small and recently fallen in love with Mykonos, where I went for my hen do and it was amazing.
Describe your style:Eclectic. Sometimes I can be very smart, and sometimes much more casual in trainers and sportswear. I do like to mix it up. I can't live without high-waisted skinny jeans, and I wear my Christian Louboutin ankle boots every day. And a black roll-neck – those are my staples. A Holland Cooper blazer now, and then one of the padded coats as it gets colder.
Last supper in London:Chiltern Firehouse. One of our favourite places in London to stay and the food has recently just gone up to a whole other level.
London's hidden treasures:I love the markets – Spitalfields and Camden. There are always treasures to be found and sometimes these can be overlooked.
The Londoner you find most inspiring:Victoria Beckham is always incredibly elegant and very chic. She's a mum and she runs her own business, she has a place in the country and in London. I look to her as quite an inspiration in what she's doing.
What you're reading / listening to / watching:I just finished reading Business for Punks, which was fantastic – I'd recommend that. Listening to drum and bass – my music of choice! And I'm watching The Alienist – it's amazing.
What does technology add to your life?I just can't imagine life without it. You can grow a business with quite a low overhead, given what is possible in terms of exposure. The measurability – everything that you spend online or on social is trackable. You can see what it's worth spending your money on and can create the vision of your brand on your own platform.
Holland Cooper Westfield
Ariel Way, White City, London, W12 7GF
Website: hollandcooper.com