Mulberry debuts its first carbon neutral collection
As part of the brand's ongoing commitment to achieving net zero emissions by 2035, the Lily Zero represents a new chapter in the legacy of luxury leather goods
Luxury leather goods brand Mulberry has announced a new line of handbags inspired by the brand's goal of achieving net-zero greenhouse gas emissions by 2035. Launched today (12 May 2022), the Lily Zero collection – which is entirely carbon-neutral from field to shop floor – comprises 12 styles from the brand's existing Lily family, in classic and seasonal shades from black and cream to vibrant Mulberry pink and deep forest green.
One of Mulberry's most recognisable silhouettes, the supple day-to-night chain bag first hit shelves in 2010 and has since been reimagined in a range of styles and sizes, all featuring the brand's signature Postman's Lock hardware. This new eco-rendition, crafted in the brand's net-zero Somerset factories, uses carbon-neutral leather sourced from a German tannery the brand has been working closely with for over a decade, which measures, reduces and offsets its carbon emissions.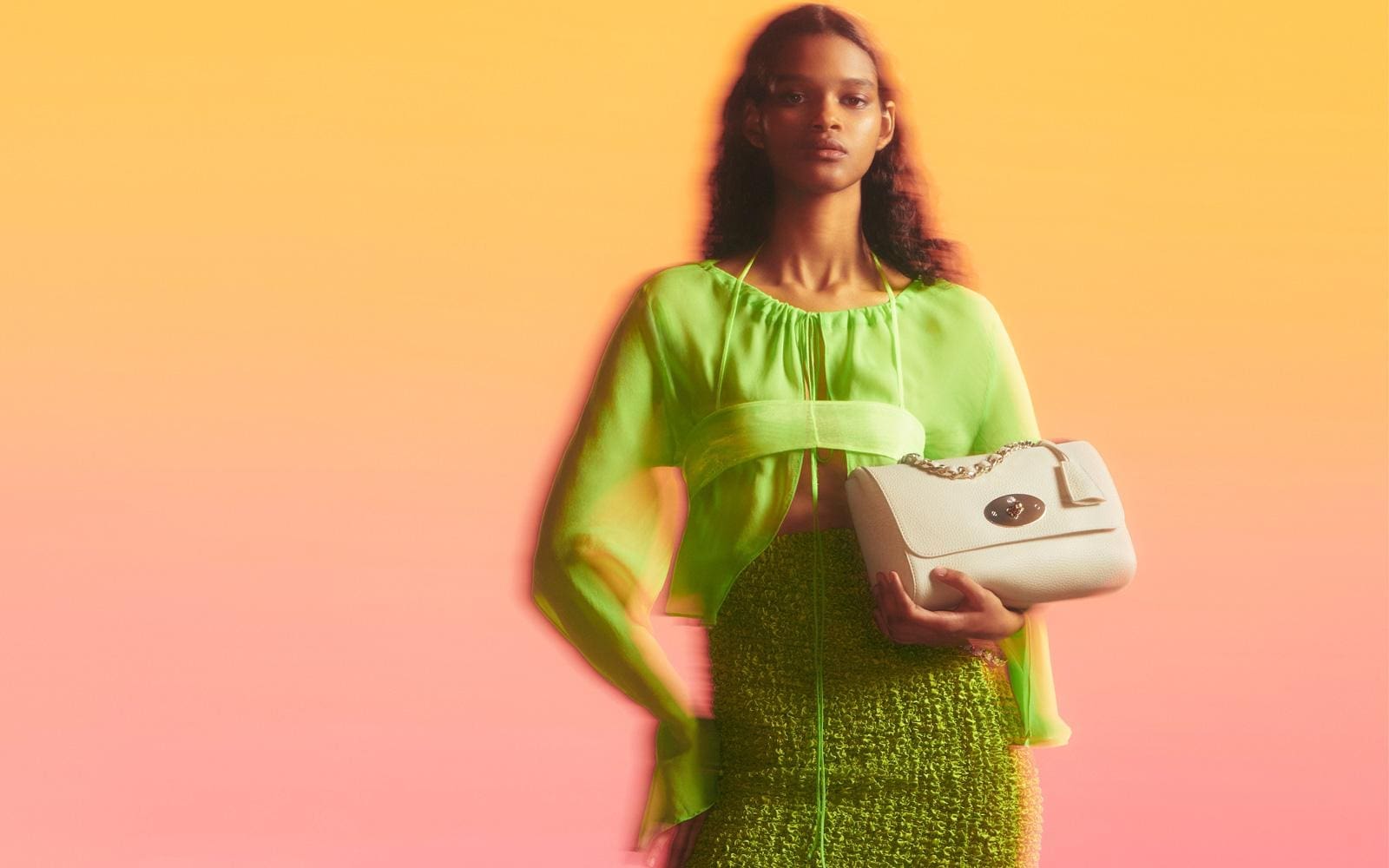 Alongside the Lily Zero, this carbon-neutral leather is set to replace classic leather across the brand's Hard Grain styles, which make up 26 per cent of Mulberry's Autumn/Winter 2022 collection. Additionally, a full Life Cycle Assessment has been carried out to determine the range's total carbon emissions, including transport and packaging; these have all subsequently been offset by Mulberry's carbon offsetting partner, the World Land Trust.
Building on the ambitious commitments set out in the brand's Made to Last manifesto in 2021, Lily Zero marks the latest chapter in Mulberry's move to a regenerative, circular supply chain model. Other initiatives include Mulberry Exchange, which has seen thousands of pre-owned products repaired, refurbished and rehomed.
"The Lily Zero demonstrates what we can achieve together through working closely with our long-term partners," said Mulberry CEO Thierry Andretta. "This reinforces Mulberry's commitment to a sustainable future, outlined in our ambitious Made to Last manifesto published last year during our fiftieth anniversary."
The release of the Lily Zero comes hot on the heels of the launch of Mulberry's new three-episode podcast series, Made to Last. Hosted by fashion journalist Susie Lau, the series explores the origins and history of leather's place in fashion, and its role in a sustainable future, with guests including designer Nicholas Daley and TV presenter Miquita Oliver.
Visit mulberry.com