A specialist sneaker shop has opened in Mayfair's Burlington Arcade
The high-end trainer trove stocks covetable kicks by Off-White, Yeezy and Supreme x Louis Vuitton, as well as the largest Air DIOR collection in the UK
Dating back to 1819, Burlington Arcade is London's most prestigious shopping row, known for its elegant line-up of heritage and luxury brands including Globe Trotter, Manolo Blahnik and Lalique, as well as watch and jewellery specialists like Hancocks London and Susannah Lovis.
Kick Game has opened as the Arcade's first sneaker shop in its 101-year history, but it's not just any sneaker retailer. Founded by Rob and David Franks, the high-end trainer trove specialises in rare and covetable kicks by brands including Off-White, Yeezy, Nike and adidas.
Sneaker connoisseurs can also shop the largest Air Dior collection in the UK and the sought-after Air Jordan Satin Bread, of which there are only 501 styles in the world. Supreme x Louis Vuitton footwear is also on display, as well as hoodies, T-shirts and accessories.
The minimalist white boutique is more like a gallery than a shop and aims to offer a space in which creatives, collectors and sneaker fanatics can collaborate and discover the artistry behind each brand.
Since launching in 2013, Kick Game has become one of London's leading sneaker suppliers, with a flagship boutique on Kensington High Street. What began with a single pair of trainers has grown into a multi-million-pound business, thanks to its founders' digital-savvy approach and fine knack for knowing what's set to sell out.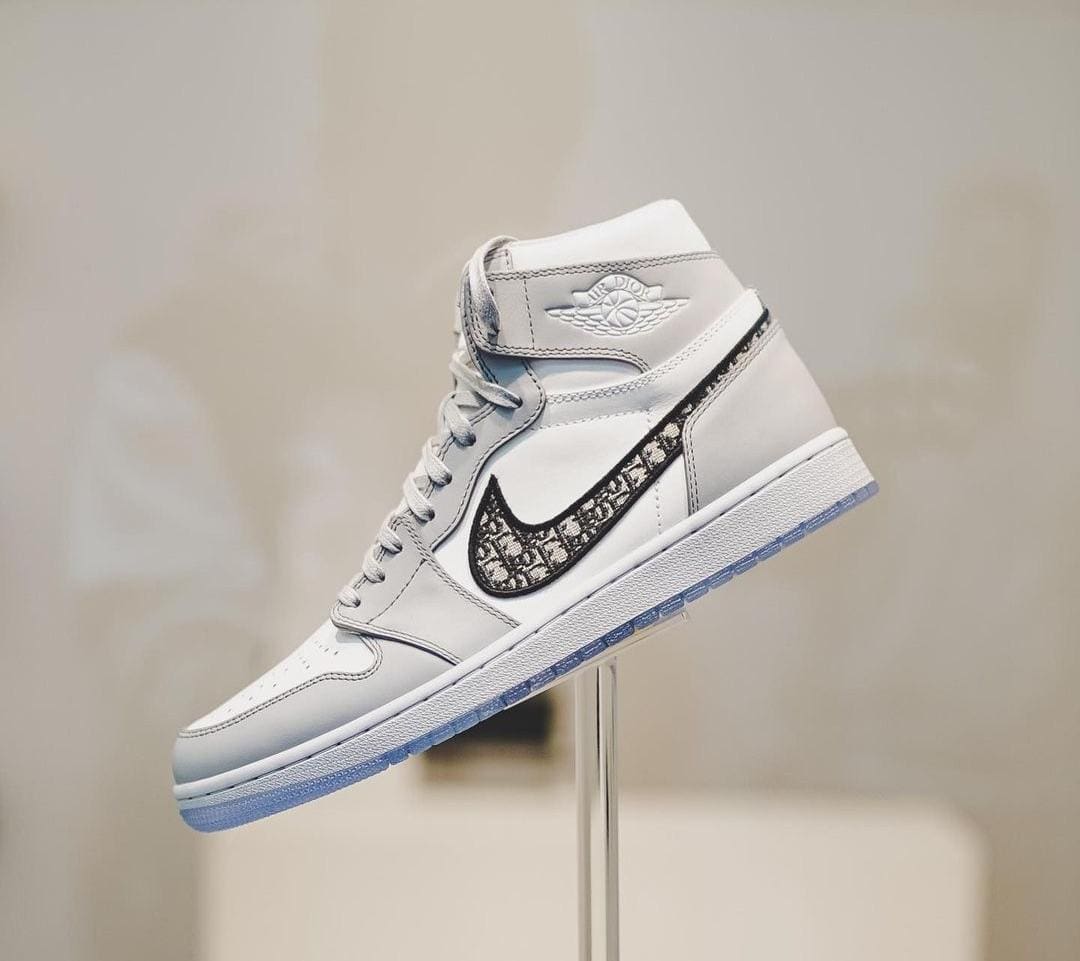 Trainers retail from around £179, while a pair of Nike Air Yeezy 2 'Red October' sneakers recently sold for £15,000 – a record high. Rare lines, such as the LV x Supreme collection, retail upwards of £10,000, due to the scarcity of such collector's items.
A hot commodity at auction, sneakers are now considered as much of an investment as fine art or antiques. Last month, a pair of Nike Air Jordan 1s, worn on court and signed by Michael Jordan, sold for $615,000 at Christie's in its first dedicated sneaker auction. This price beat the previous world record set by Sotheby's for a pair of Air Jordan 1s, which went to an anonymous buyer for $560,000.
StockX, the world's first online marketplace for streetwear, crossed the $1bn valuation threshold in June 2019 and hit a new record in May – during the height of the pandemic – when it sold a pair of 2002 Nike SB Dunk trainers for $51,950. Kick Game hopes to launch a similar platform towards the end of the year, which will allow sellers to list their own inventory, which will be verified and authenticated before being sold.
For those looking to get their kicks in London from, well, kicks, the new Burlington Arcade boutique is open seven days a week, and will be regularly restocked with new styles and streetwear.
11am-6pm (12pm-6pm on Sundays); 12-13 Burlington Arcade, Mayfair, London W1J 0PA, kickgame.co.uk