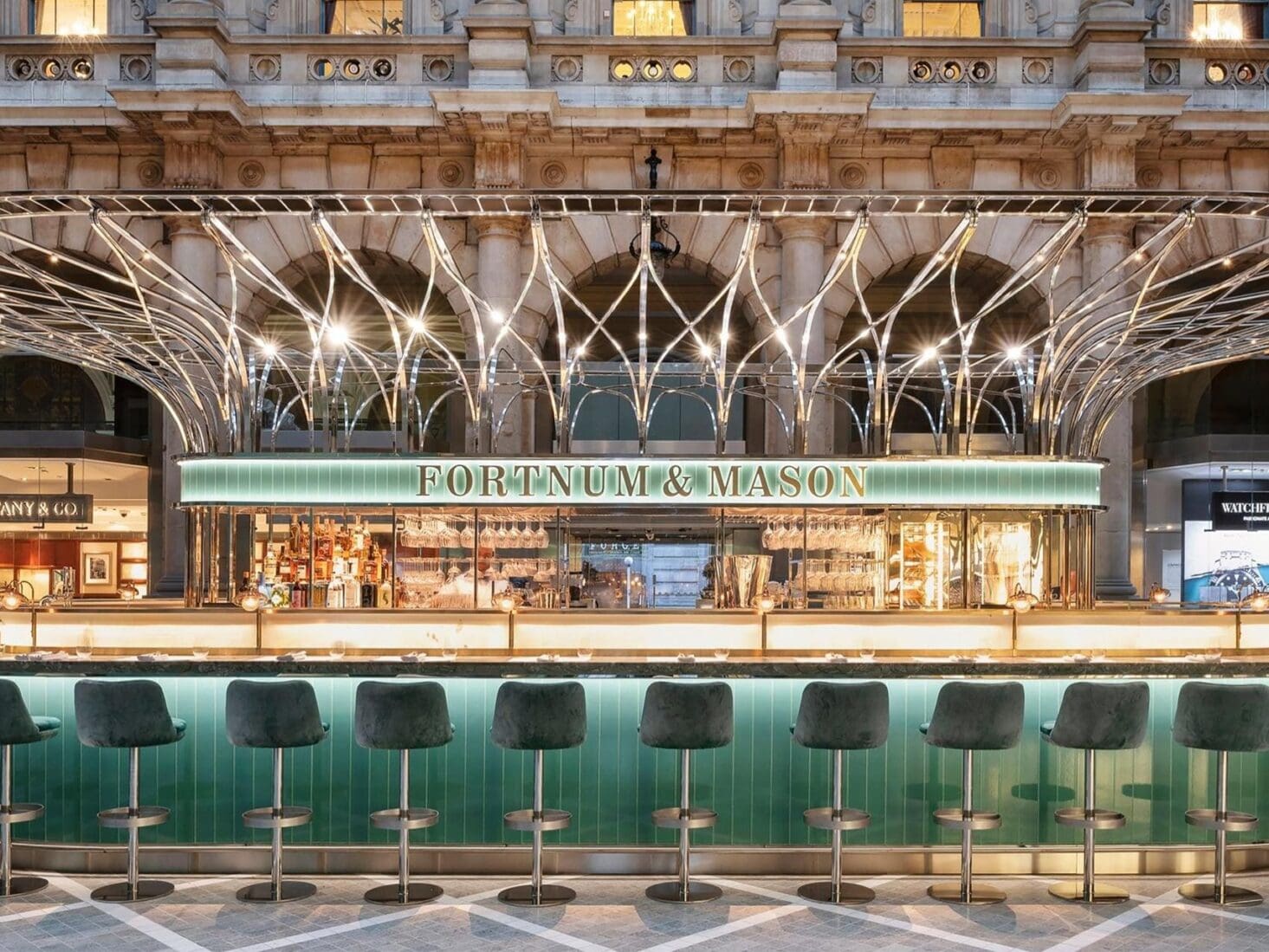 Join The Royal Exchange for an Exclusive Luxury Experience
As part of The Royal Exchange's inaugural Luxury Week, residents Halcyon Days, Grind, Aspinal of London and Cutter & Squidge will be hosting an intimate evening of events, talks and promotions in partnership with Luxury London
With its Athenian-inspired portico planted in London's financial heartland, The Royal Exchange could be mistaken for an institution for financial brokerage. Walk through the crested gate however, and you will find that a different type of transaction occurs.
Officially opened by Queen Elizabeth I in 1571 on the initiative of financier and merchant Thomas Gresham, The Royal Exchange was built as a centre of commerce, where British wools could be found alongside silks from exotic lands. Intriguingly, stockbrokers were banned from doing business as they were considered too disagreeable; rather they were encouraged to wreak havoc in the coffee houses around the corner.
Today, the location has become a mecca for luxury brands and restaurants, housing brands such as Leica, Hermès, Montblanc, Boodles and Watches of Switzerland under its glorious glass roof. Last year, Fortnum & Mason unveiled an art deco-inspired bar and restaurant in the central courtyard, while all-natural bakery Cutter & Squidge opened earlier this year. It goes to prove that those curious enough to look beyond a façade often reap the benefits.
You're Invited: The Royal Exchange Reader Event
For one evening only, The Royal Exchange is hosting an exclusive evening of drinks and entertainment from a select group of brands. Places are limited to 20 people. Scroll on for details on how to join the festivities, and a few of the highlights to expect on the night.
Grind

Espresso bar by day and cocktail bar by night in the heart of the City, Royal Exchange Grind will be offering guests the opportunity to participate in an exclusive 'Espresso Martini Masterclass'. Guests will learn about the beginnings of Grind set up in 2015 and the history of coffee making. This will follow with an 'Espresso Martini' masterclass whereby guests will shake and make their very own martinis.
Halcyon Days
Join Pamela Harper, chairman and CEO of Halcyon Days at the store's flagship boutique. Harper will lead a talk about the history of the business, the art of enamelling and what it means to hold not one but three Royal Warrants – leading onto a discussion about jewellery trends. After the talk, guests will have the opportunity to try their hand at styling their very own Halcyon Days look while enjoying a glass of champagne.
Cutter & Squidge
Finish the walking tour with a prosecco cake tasting at Cutter & Squidge's new boutique. The brand is best known for being London's only all-natural cake bakery with a less is more approach to the use of fats and sugars. While enjoying your refreshments, you'll get to decorate your own personalised Biskie to take home. Cutter & Squidge will also be extending a 15 per cent discount to all guests at this exclusive closed-door event.
Aspinal of London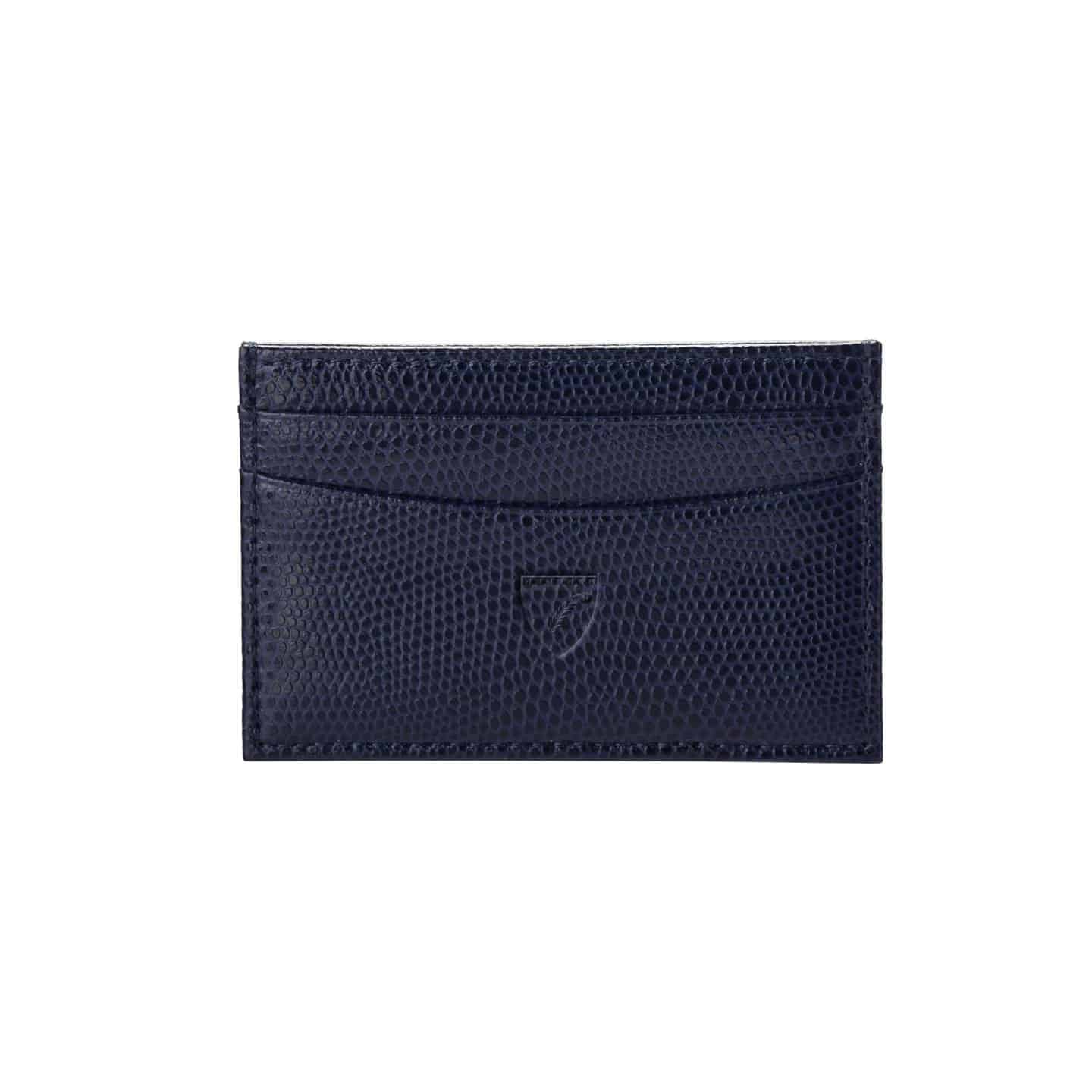 At Aspinal of London's Royal Exchange store, all safari attendees will be gifted a beautiful card holder from the leather brand's SS19 collection. For a personal touch, be sure to take advantage of the free monogramming service.