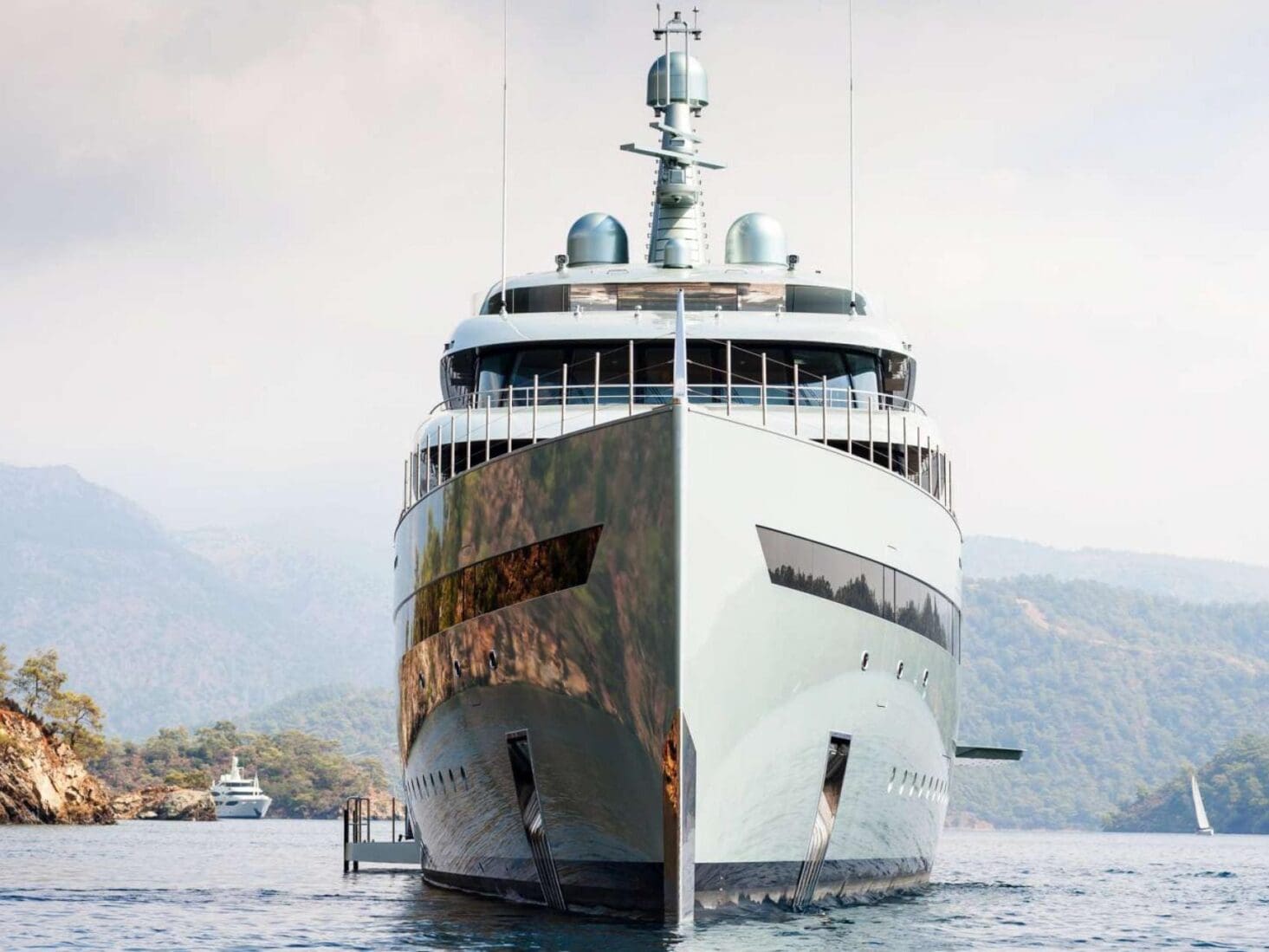 Turning the tide: the sustainable future of superyachts
"Today's superyacht owners are younger and more in tune with the climate change around us"
"Each year, at least eight million tonnes of plastics leak into the ocean – which is equivalent to dumping the contents of one garbage truck into the ocean every minute", reports The New Plastics Economy: Rethinking the Future of Plastics, a study produced by the Ellen MacArthur Foundation and the World Economic Forum. If nothing is done, the report estimates that by 2025 the ocean will have a ratio of one tonne of plastic to three tonnes of fish, and by 2050 there'll be more plastics than fish (by weight).
If that's not frightening enough, research figures also reveal that more than one million seabirds and 100,000 sea mammals are killed by ocean pollution every year. The onus is therefore on each and every one of us – from the fishermen in tiny coastal villages to the massive cruise liners through to the owners of the world's biggest yachts – to help in the big ocean clean-up.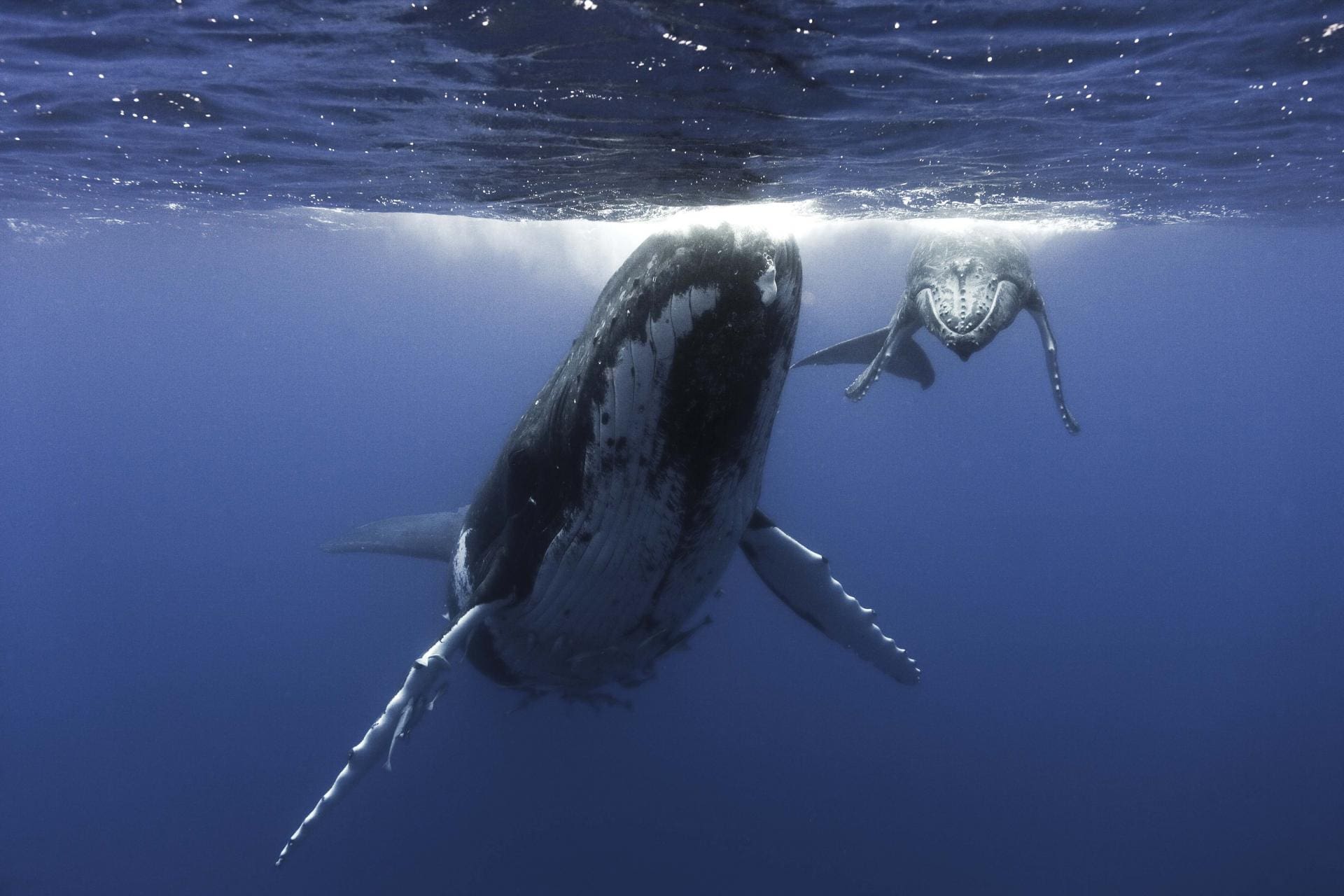 Thankfully, there are big fish among those leading the charge. During the Superyachts.com Top 100 event held in London earlier this year, discussions focused on sustainability and the steps shipbuilders are taking to protect the marine environment. One major initiative unanimously taken on board is the use of hybrid propulsion to reduce carbon emissions, and this typically requires using two or more energy sources: electric turbines, diesel, LNG (liquid natural gas), battery banks, propellers and waterjets. With the right combination of hybrid systems, yachts can potentially reduce fuel consumption by up to 30 per cent, improve manoeuvrability, and also reduce noise pollution by cruising silently at low speeds.
Feadship's 83m Savannah (pictured below) is the first superyacht to use an eco-friendly hybrid propulsion platform encompassing propellers and azimuthing thrusters for power, electric motors and diesel engines for drive, and gensets and batteries for energy storage. The shipyard's new facility in Amsterdam is also designed with eco-friendly features, including more than 2,000 solar panels, LED lighting, a three-tier ventilation system and the innovative use of district heating, which harnesses excess energy from nearby factories.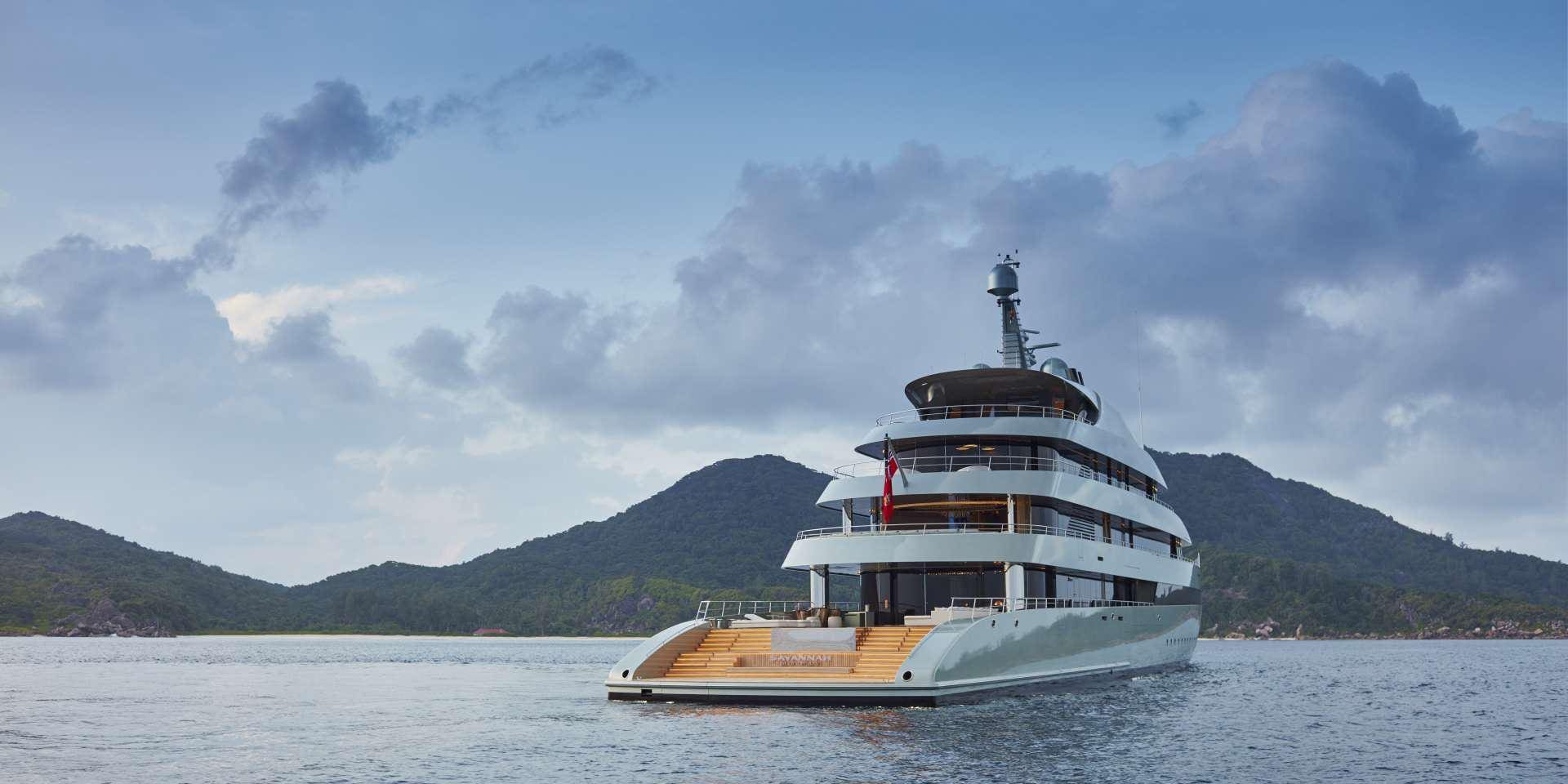 German yacht builder Lürssen has developed a filtration system that lowers levels of nitrogen oxide (NOx), the gas responsible for forming smog and acid rain, which are both detrimental to the tropospheric ozone layer. Lürssen also pioneered the use of waste engine heat to operate a vessel's onboard desalination system for drinking water.
Lürssen, Feadship and Benetti have also pledged commitment to ocean conservation by supporting the Blue Marine Foundation (BLUE), a UK-based charity whose mission is to tackle over-fishing and promote marine biodiversity. Its manifesto is to place 10 per cent of the oceans under active and effective protection by 2020, and 30 per cent by 2030. Benetti's clients are offered two options for supporting BLUE: a one-off payment at the signing of a yacht construction contract, whereby a percentage of the contract price can be donated to the NGO, or an annual donation for every thousand miles sailed.
Yacht owners serious about ocean conservation can join the Blue Marine Yacht Club (BMYC), which is under the patronage of H.S.H. Prince Albert II of Monaco. Being a member helps to create a powerful, environmentally conscious yachting community comprising yacht builders, marinas, brokers, owners and suppliers. Together they can raise awareness and contribute funds to support BLUE's initiatives, and also have the rare opportunity to witness first-hand the benefits of their contribution by visiting BLUE's projects around the world.
DESIGNING THE OCEAN'S FUTURE
Cutting-edge yacht designers are also stirring clients towards more sustainable options. "Today's superyacht owners are younger, and more in tune with the climate crisis around us, and therefore either request, or are open to, innovative, sustainable yacht design," says Andrew Winch, founder and creative director at Winch Design.
"Wherever possible, design decisions are made to have minimal negative impact on the environment or a positive impact on local communities around the world. Materials will be sourced locally to reduce the carbon footprint from freighting, as profit is fed back into the local economy. Rare accessories must have a Convention on International Trade in Endangered Species of Wild Fauna and Flora (CITES) certificate, to show their provenance and to try and control the overuse of rare materials."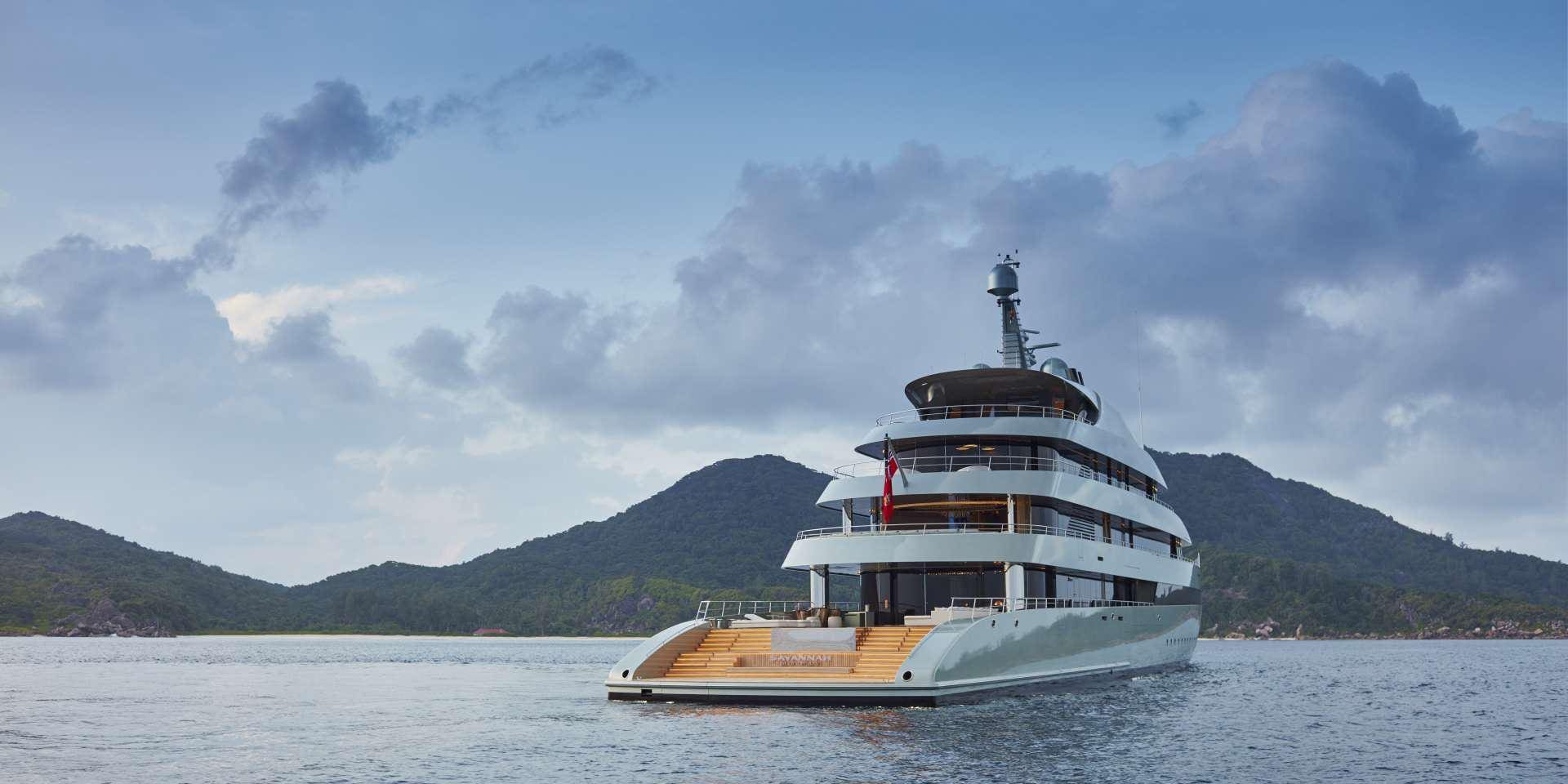 Composite hulls and carbon fibre masts are also being introduced, and eco-friendly alternatives to teakwood, which is traditionally used for decking and is at risk of becoming endangered, are currently in development. The Winch Design team is also encouraging clients to consider sailing yachts, which offer all the luxuries available from a motor yacht, but with the benefit of generating no carbon emissions under sail.
A NEW WAVE IN YACHTING
A new age in yachting is dawning, as luxury exploration vessels catch the imagination of intrepid clients searching for adventure in remote destinations. Already making big waves in the industry is REV, short for Research and Expedition Vessel. When this 181.6m leviathan, owned by Norwegian billionaire Kjell Inge Røkke and part of the REV Ocean programme, hits the water in 2021, she will revolutionise the way superyachts are built and used.
REV has been designed to allow up to 60 scientists to conduct scientific research into the entire marine ecosystem using state-of-the-art equipment, while also providing the luxuries and space typically offered by large charter yachts. Facilities include classrooms, an auditorium, two helipads, and the all-important underwater exploration vehicles.
According to Espen Oeino, REV's designer, "One of the fundamental concepts of the vessel has been to share information being collected and produced onboard, thus setting a new standard for transparency and sharing of scientific data." For guests, the invaluable experience on board this exemplary vessel is not just about sailing to unusual destinations; it's about interacting with scientists, learning from their research, and sharing these experiences to encourage others to support REV Ocean's research programmes. With 30 crew onboard, REV will be available for private charter for up to 36 guests. All proceeds from charters will go towards funding marine research programmes.
Private yacht owners can help by attaching simple systems to their vessels to enable collection of data on water temperature, salinity and oxygen concentration. "Due to the size and scale of the ocean it is near impossible to collect data at all points," explains Oystein Mikelborg, REV's operations director, "but if the yachting community contributed regular streams of data from wherever they are cruising it would help fill gaps that research vessels won't have the chance to fill."
HEAL THE OCEANS, SAVE THE WORLD
Saving the oceans, let alone saving the world, is a daunting task. This is why organisations such as the BLUE, REV Ocean and other conservation programmes around the world are taking bold steps to get everyone involved. And they need support not just from the yachting community, but also from the private and public sectors – including giant cruise companies and cargo ships, whose vessels have contributed much to the pollution of our seas. Saving our oceans can only be achieved by working together on a global scale. With the superyacht industry leading the way, let's hope others follow.
Join the fourth edition of BLUE's London to Monaco annual charity cycling challenge from 17-24 September 2019. The ride is organised in partnership with Just Pedal and there are a variety of distance options available (London to Monaco, eight days; Santander to Monaco, six days; Carcassonne to Monaco, three days; or London to Portsmouth, one day), finishing in time for the Monaco Yacht Show. For more details, visit london-monaco.cc