British Actress Olivia Grant:My Life in London
The star of Lark Rise to Candlefordon her favourite London hotels, the city's most stylish people and her passion for travel writing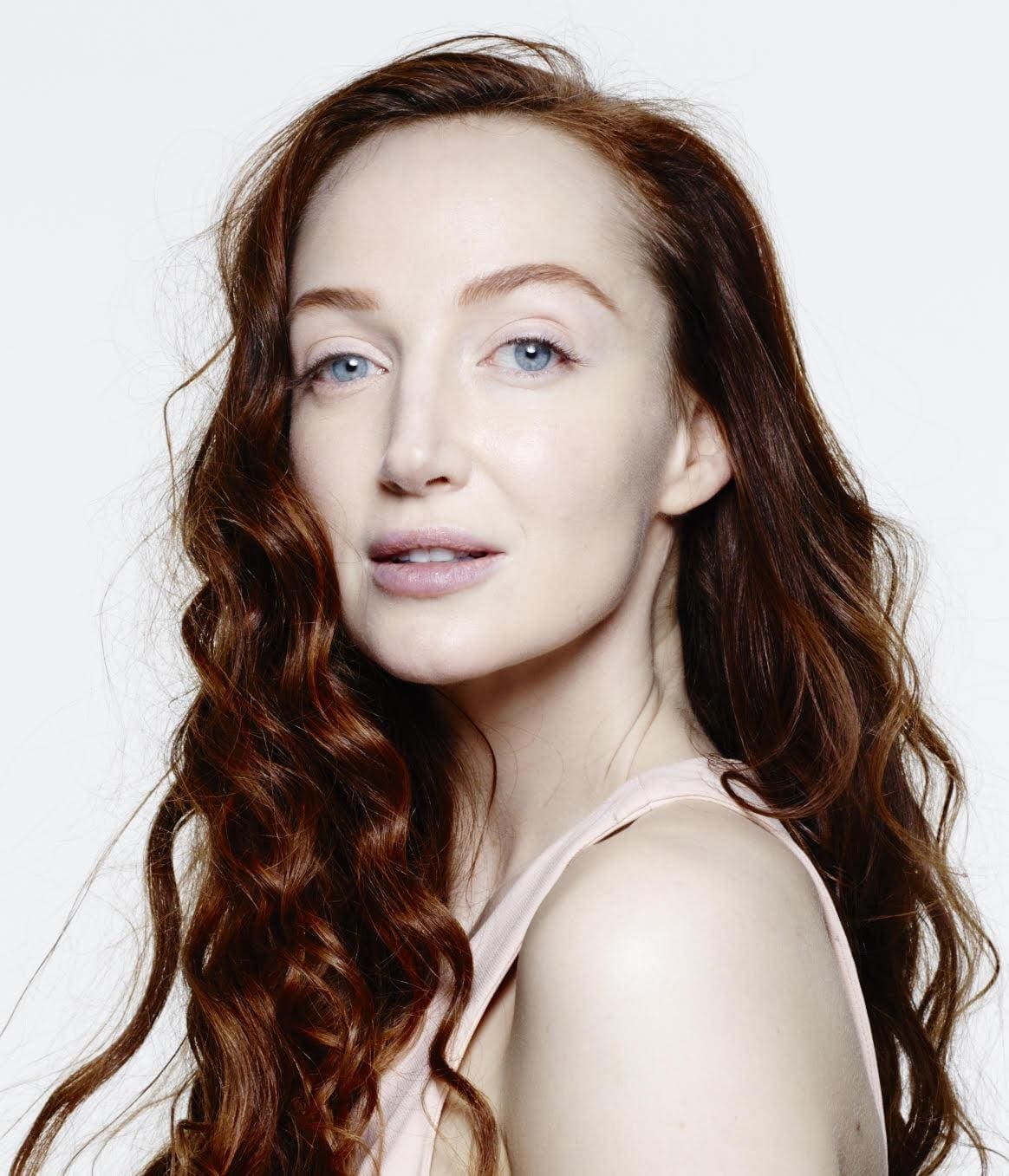 Olivia Grant shot by Rankin
Olivia Grant has one of those faces you may find hard to place. The quintessentially adaptable actor, who has worked continuously ever since graduating from the University of Oxford in 2007, has appeared in everything from Stardust and Lark Rise to Candleford to Mr Nice and Indian Summers, enchanting viewers with her on-screen presence. Recognisable by her alabaster skin and Pre-Raphaelite tresses, the British actress also has a penchant for travel writing and knows how to rock a gold jumpsuit or two – see below for evidence.
@oliviagrantuk
@oliviagrantuk
Where is home? I was born in London but my heart is currently in New York.
Your favourite place in the world, and why: The Sanctuary in Koh Phangan; I've returned twice and sent several friends there. Think rustic treehouses, thatched roofed yoga shalas, sound temples and raw food.
The Sanctuary, Koh Phangan, Thailand
Three fashion brands you love, and why: Jenny Packham for sequin black tie numbers, Alice Temperley for her embroidery and tulle designs and Erdem for exotic florals.
What are your little luxuries in life? Le Labo's ROSE 31 perfume which has a rather ridiculous price point but it lasts for months and captures rose essence like no other.
Favourite accounts on Instagram? @theyalitribe for images of Pia Zanardi's beautiful velvet creations, @rosannafalconer for Rosanna's outrageously girly lifestyle images and @sarahannmacklin for the most current nutritional and beauty tips.
@sarahannmacklin
What would be your career plan B? I have quietly written travel journalism pieces for various publications during my years filming abroad and have been musing about tying some of them together in a lifestyle/travel book. Not necessarily a career plan B; just part of the jumbly mix of being self-employed, I guess.
Favourite London hotel? Undoubtedly The Covent Garden Hotel near Seven Dials. It's discreet and cosy whilst nestled in the heart of Soho and does a mean eggs Benedict.
The Covent Garden Hotel
Your wardrobe essentials: My uniform is mainly black jeans and a poloneck so my essentials tend to accessorise those staples. Currently I am rotating a Belstaff silver studded leather jacket, a baby pink wool Jigsaw coat for more feminine days and a pair of, now rather ubiquitous, pearl embellished black biker boots from Zara which I have barely taken off all through the winter months.
The most stylish Londoner you know: Kelly Eastwood (aka @thelondonchatter) does boho layering and colourful chunky knits with an effortlessness that makes me daily rethink my almost exclusively monochrome wardrobe.
@thelondonchatter
Most inspiring Londoner? Hum Fleming, who is currently the Ambassador of Young Epilepsy sharing her personal stories of her struggles with the condition at such an early age.
What's your approach to keeping fit and healthy? I was a big advocate of weight-lifting until injuring my neck recently. I'm currently on a Pilates flex which is a tad more easy going on the body.
Perfect date night in London: Oysters at The Delaunay.
The Delauney
Best cocktails in London? The Blind Pig at the Social Eating House in Soho.
The best piece of advice you've been given: 'Be careful whose advice you take.' As an artist I feel that one is often fielding a fair amount of advice from concerned parties. I have found it helpful to consider the context from which someone is advising before taking any piece on.
Do you keep an eye on how much time you spend on social media, and is it an integral part of your job nowadays? It still really doesn't feel like it is integral. That may be because it isn't the most natural medium for me. I prefer long-form and was never much of a photo-taker although Instagram has transformed the way I keep track of where my friends are situated and what they are up to when I am away from home for long stretches.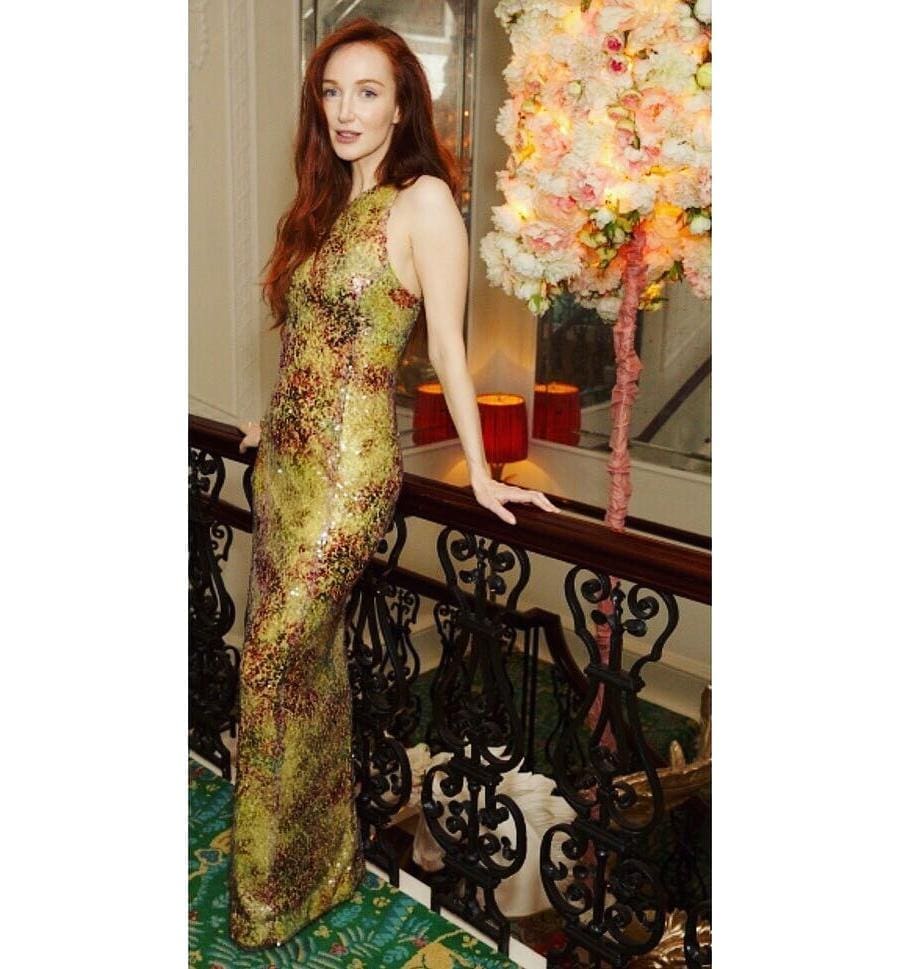 @oliviagrantuk
Current favourite books / podcasts / TV shows / films: I came across a little flip book in the Samuel French in Los Angeles called Dare To Be Bad which I have been carrying around in my bag as a reminder that attempting to be 'good' is often the least creative standpoint. I was also just blown away by the documentary The Devil We Know on Netflix recently about the proliferation of the completely unregulated C8 chemical compound and the flagrant casualness of big business.
What will we see you in next? Next I will appear as the muse of the Dutch artist Han Van Meegeren (played by Guy Pierce) in the upcoming feature Lyrebird produced by Ridley Scott and directed by Dan Freidkin. I have also been in Toronto this last month filming motion capture for a new baddie in a much-loved video game which will also be released this year.