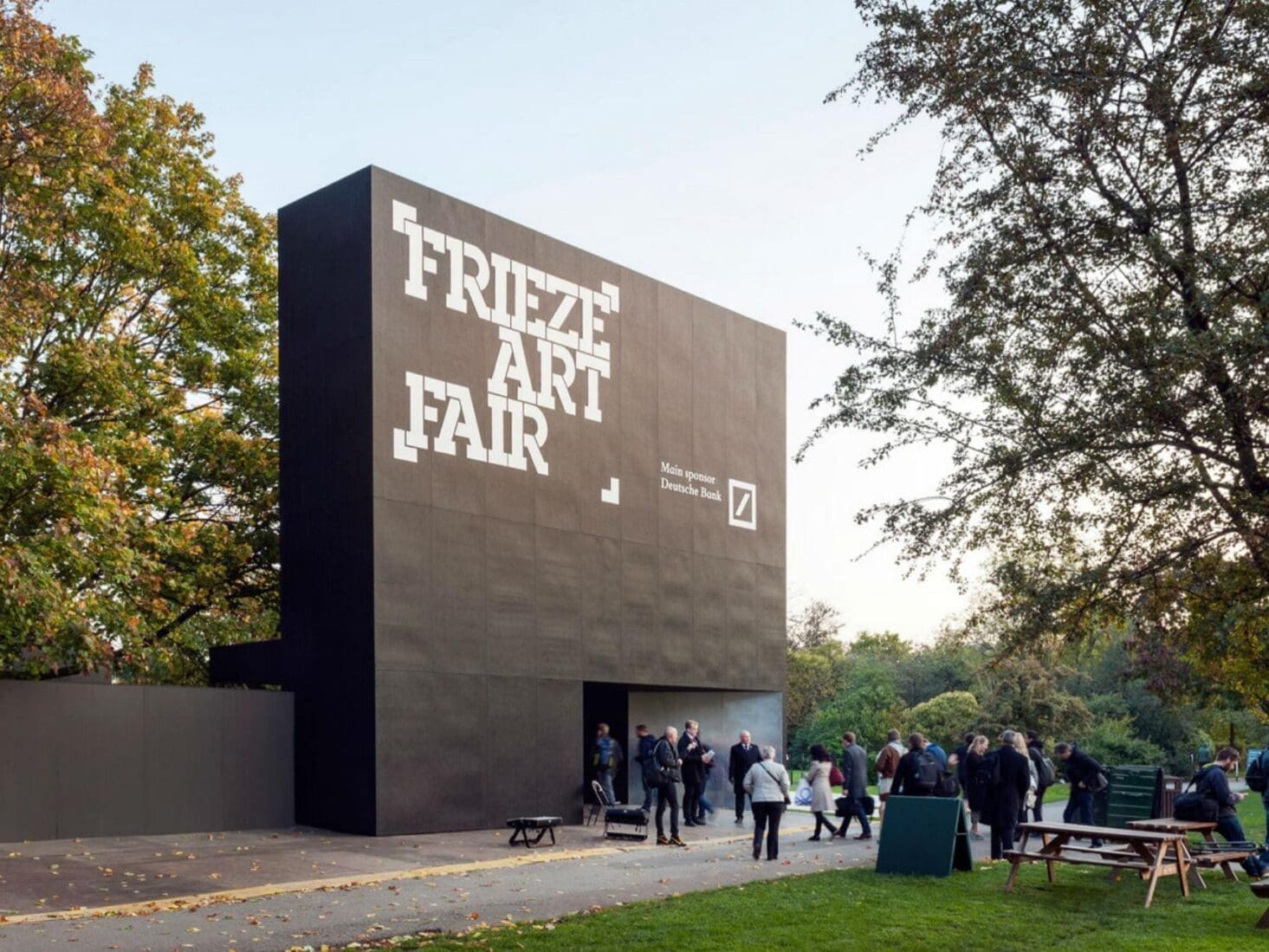 Frieze Week 2018: Your Guide to London's Art Fairs & Exhibitions
From Frieze London and Frieze Masters to PAD, The Other Art Fair and London's first cryptocurrency exhibition
The world-renowned Frieze London and Frieze Masters bring together more than 160 galleries, showcasing prestigious artists alongside emerging talent within a gargantuan tent in London's leafy Regents Park. While Frieze errs on the side of contemporary, Frieze Masters is known for its curation of historical art, which this year includes a scaled-down recreation of Barbara Hepworth St Ives sculpture garden, presented by The Dickinson Gallery. Scroll on for eight more highlights to be enjoyed during Frieze Week 2018.
Inner [Deep] Space by Chris Levine, Regents Park
Inner [Deep] Space is Chris Levine's largest exhibition to date. The free event is held in the historic Park Village Studios, which is within paintbrush-throwing distance of the main Frieze tent in Regents Park. Immerse yourself within an experiential light and sound display themed around geometry, taking inspiration from brain scans and the earth's lay lines.
Date: 2-9 October Times: 9am-5.30pm Price: Free (registration required) Location: Regent's Park, NW1 4NR Closest Station: Regent's Park Website: eventbrite.co.uk
Pilar Corrias at Frieze London, Regents Park
Pilar Corrias gallery in Fitzrovia is celebrating its 10th birthday this year with a curation of esteemed female artists, including American artist Christina Quarles, known for her abstract figurative paintings that challenge themes of gender and sexual identity. Another highlight is Shanghai-based Cui Jie, who beautifully translates the city's urban landscapes with warmth and femininity, and is regarded as one of China's most exciting contemporary painters. Join the girl gang at the Pilar Corrias booth at Frieze London.
Shanghai Education Television Station, Cui Jie
Date:4-7 October Times:12pm-8pm/7pm/6pm Price: Frieze tickets are priced from £38.70 Location: Regent's Park, NW1 4NR Closest Station: Regent's Park Website: frieze.com
Frieze Sculpture, Regents Park
Nestled in Regent Park's English Gardens is Frieze Sculpture, a free outdoor display of 25 artists. This year's roaster of talent includes Rana Begum, who has translated memories of Bangladesh into colourful glass panels and Tim Etchells, known for thought-provoking text sculptures. Our favourite? A super-sized penguin by John Baldessari.
Date: until 7 October Price: Free Location: Regent's Park English Gardens Closest Station: Regent's Park Website: frieze.com
PAD London, Berkeley Square
PAD (pavilion of art and design) fair is back in Berkeley Square (with a new white tent), showcasing an international and sophisticated array of classical and contemporary art, photography, sculpture, design and jewellery. Recharge during the fair at the onsite restaurant, supported by Ruinart champagne.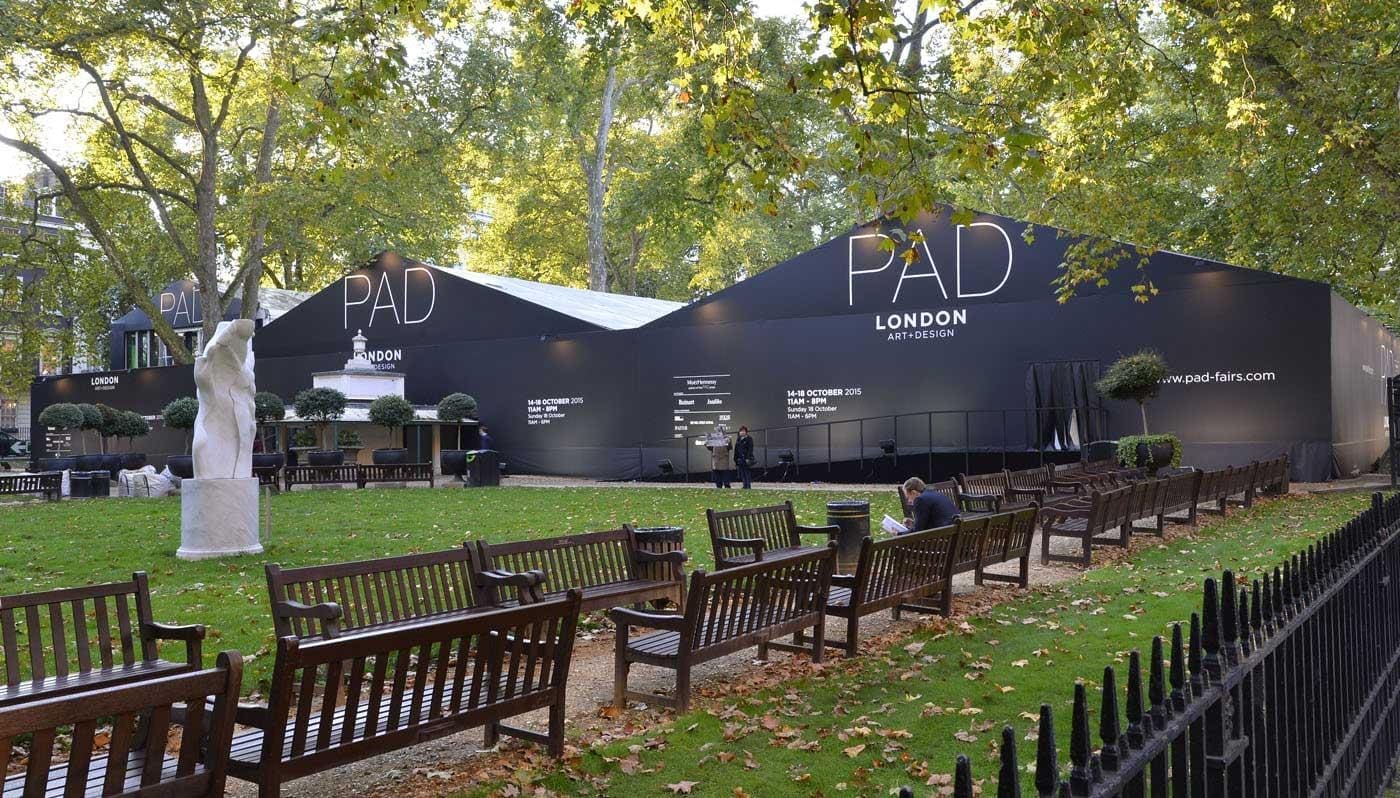 Date: 1-7 October Times: 11am-8pm Price: From £25 Location: Berkeley Square, Mayfair, W1J 6ES Closest Station: Green Park Website: pad-fairs.com
154 Art Fair, Somerset House
154 London is a celebration of contemporary African Art, held in Somerset House. The fair showcases more than 130 African artists from across the world, alongside an eclectic programme of thought-provoking talks and events, curated by esteemed Ghanaian-British writer Ekow Eshun.
Òmó Oba(HRH) Adetomiwa A. Gbadebo, Opo Ifá, 2017, Courtesy Retro Africa
Date: 4-7 October Times: 8am-11pm Price: £20 per adult ticket Location: Strand, London WC2R 1LA Closest Station: Temple Website: 1-54.com/london
Agata Ingarden at the Nicholas Kirkwood boutique, Mount Street
Cooinciding with Frieze London, Nicolas Kirkwood has partnered with curator Antonia Marsh on a creative showcase of art, design, jewellery and floral sculptures, displayed at the British designer's flagship boutique on Mount Street. The exhibition series kicks off with Agata Ingarden, the Parisian artist known for her industrial sculptures and site-specific installations.
Date: until 26 October Time: 10.30am-6.30pm (closed Sunday) Price: Free Location: 5 Mount Street, Mayfair, London W1K 3NE Closest Station: Green Park Website: nicholaskirkwood.com
Q V A N T U M at House of Fine Art, Mayfair
This October, The House of Fine Art in Mayfair presents an international roster of enthralling art, all of which can be bought exclusively using cryptocurrency. Artists on display include Zhuang Hong Yi, Emmanuelle Rybojad and Marco Grassi. Work is thought to total £115 million, making it the world's most expensive art collection available to buy using the bitcoin digital currency.
The Gold Experience by Marco Grassi, 2018
Date: 3 October – 1 November Time: 10am-7pm (closed Sunday) Price: Free Location: 58 Maddox Street, Mayfair, London W1S 1AY Closest Station: Oxford Circus/Green Park Website: thehouseoffineart.com
The Other Art Fair, Bloomsbury
Born out of a desire to connect Londoners with burgeoning artists who were struggling to get noticed in the mainstream, The Other Art Fair gives guests the chance to pick up a future masterpiece at a fraction of the price. Now in its seventh year and partnered with Saatchi Art, the event will unite 130 artists in Bloomsbury for a weekend of painting, prints and taxidermy.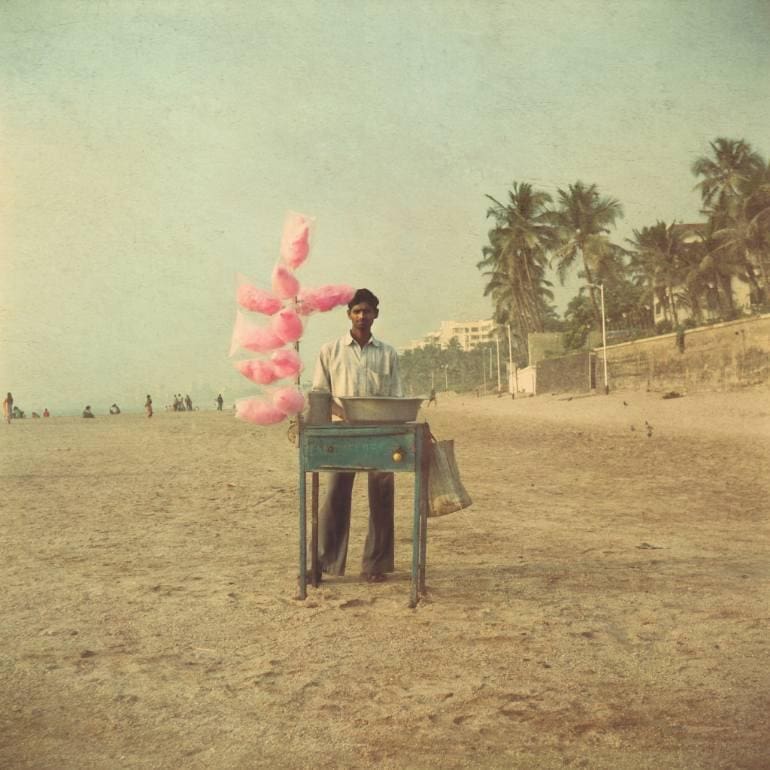 Candyfloss Beach, Mumbai, by Nadia Attura
Date: 4-7 October Times: 7.30am-7pm Price: From £12 per adult ticket Location: Victoria House, Southampton Row, London WC1B 5HR Closest Station: Tottenham Court Road Website: theotherartfair.com