The best fitness classes in London
Join London's fiterati at one of these pay-per-use boutique gym classes
1Rebel, across London
1Rebel doesn't mess around. Its calorie-torching, 45-minute Reshape class is a fast-paced mix of mat and treadmill work that pushes your strength, mobility and endurance to the max, while the Rumble boxing session will have you throwing steadfast punches interspersed with burpees and core work. With dim lights, R'n'B playlists and an inclusive atmosphere, alongside industrial-chic interiors and an endless stack of ice-cold towels in the fridge, 1Rebel classes are utterly addictive and will leave you feeling like a champ. There are six studios across London, including the recently opened, supersized space in Angel.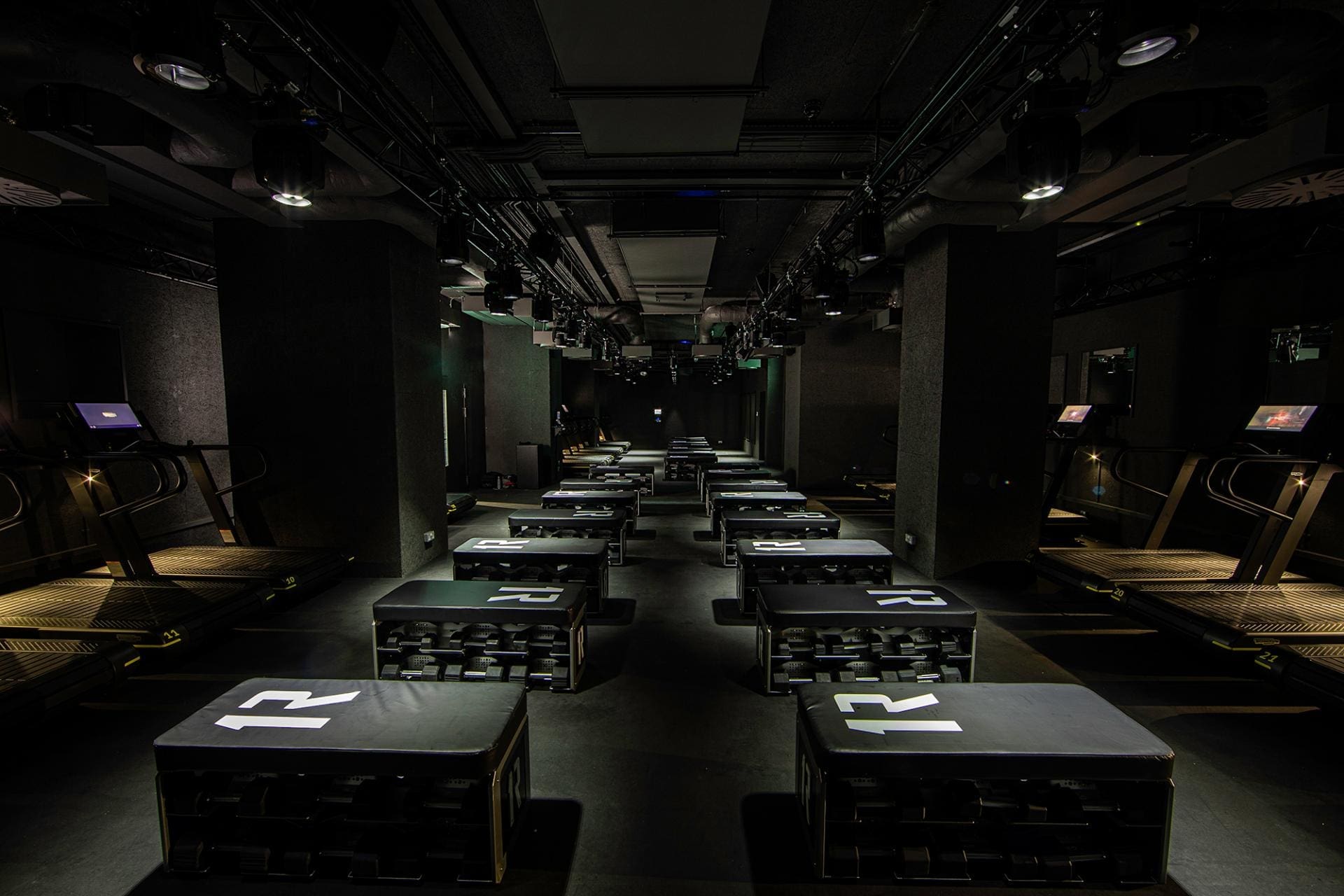 From £22, 1rebel.co.uk
Core Collective, Kensington & Knightsbridge
Bright, chic and state-of-the-art, Core Collective is no average gym. It has studios on High Street Kensington and on Pavilion Road in Knightsbridge, both of which are hung with contemporary artwork and powered by snazzy Crestron lighting technology and sound systems. Intimate classes include core-crunching TRX, mood-lit yoga and gruelling high-intensity circuit training, which will work every inch of your body.
From £23 per class, core-collective.co.uk
Louisa Drake Method, Fitzrovia
Professional-dancer-turned-personal-trainer Louisa Drake counts Gwyneth Paltrow and Victoria Beckham among her former clients. Her intimate classes use a clever combination of pilates, barre and yoga to increase flexibility and create a defined, lean physique, as well as a calm state of mind. Classes take place beneath the Detox Kitchen in Fitzrovia, which offers the perfect menu for refuelling after your workout.
£20 per class, introductory offers and discounted packages available; Fitzroy Place, 10 Mortimer Street, Fitzrovia, London W1T 3JJ, louisadrake.com
Barry's Bootcamp, across London
Not for the faint-hearted, Barry's Bootcamp originated in LA and is billed as one of the toughest workouts in London. It is the original pioneer of combining treadmill work and strength training for an intensive 60-minute workout within the now-notorious 'red room'. Barry's Bootcamp has partnered with lululemon on a Stronger As One collection of activewear, which has been designed using breathable mesh, to improve your performance while you train.
From £22 per class, barrysbootcamp.com
BLOK, Shoreditch and Clapton
BLOK, with studios in Clapton and Shoreditch, was founded by Ed Stanbury, Max Oppenheim and Reema Stanbury. Oppenheim is a fashion photographer by trade and the space has a photo studio quality to it, without compromising on efficiency. A diverse calendar of classes allows you to try intensive circuit training one day and a relaxing dose of Yin Yoga the next, while more unusual offerings include Calisthenics and the popular Friday night BLOKPARTY class. Instructors are motivating, friendly and impressive, and the bathrooms are generously stocked with Malin & Goetz shower products.

£17 for a single class; £225 for unlimited classes for 30 days; bloklondon.com
Hotpod Yoga, across London
Sweat it out inside Hotpod Yoga's inflatable purple cocoon, with five locations across London, including Notting Hill, Belgravia and Dulwich. Classes work through a series of vinyasa flow sequences at an optimal temperature of 37 degrees, which strengthen and stretch the body while resting the mind. Hot Pod Yoga classes are utterly addictive and you will soon find yourself craving the dimly-lit, inclusive atmosphere, and the clear-headed calm that it brings.
£12 for a single class; £14 introductory offer for unlimited classes for 7 days, hotpodyoga.com
Sweat by BXR, Canary Wharf
Sweat by BXR in Canary Wharf this week is a boutique sister site to the original pay-per-go BXR concept in Marylebone. The glossy new space is decidedly smaller than the original but still packs a considerable punch. SweatBOX combines boxing rounds on the bag with bodyweight and ab-crunching exercises for an exhilarating full-body workout, while the formidable Climb to the Beat sets you moving on a Versaclimber for an intense, calorie-torching 45-minutes.
£30 for a single class, introductory offers available, sweatbybxr.com
Peach, across London
Peach is a personal training service with an unwavering commitment to quality. It is the brainchild of Tim Hayes, a personal trainer who has worked with both rock stars and royalty for more than 15 years. Every trainer at Peach undergoes a rigorous vetting process to ensure you receive the best possible workout experience, supported by leading physiotherapists and sports scientists. They'll immediately pick up on any mobility issues and create a tailored exercise programme that suits your body, ability and fitness goals. One session with Peach is guaranteed to change the way you train.
From £65 per session, getpeach.com
FRAME, across London
Pip Black and Joan Murphy founded Frame in 2009 as a fun, inclusive and empowering space for people to work out in Shoreditch. There are now six FRAME studios across London, which offer a dynamic and varied programme of classes spanning yoga, barre, boxing, kettlebell work-outs and pilates. Facilities aren't quite as swish as some other boutique gyms but this is reflected in the price, and the brightly decorated studios and friendly instructors are wonderfully welcoming.
From £15 per class, moveyourframe.com