Celebrity beauty brands: The expert's guide to what's actually worth investing in
Move over celebrity fragrances. Famous people have a new hobby: skincare. But do pop stars and actresses actually know their retinols from their hyaluronic acids? We asked a dermatologist to weigh in.
Much like our bathroom cabinets, the celebrity skincare space has become so over cluttered, that it can be hard to navigate. Spurred on by social media, the skincare market at large is also growing at an alarming rate – much faster than any other segment of the beauty industry – so it makes sense that our famous counterparts would want to jump on the bandwagon.
When you're feeling ill, you go to a doctor. If you're seeking legal advice, you'll find a lawyer. As a society, we're pretty good at seeking the right advice from the right people, so why is it that we're so quick to put our skin in the hands of celebrities? We all have our talents, and some famous faces definitely have no business creating the products we put on our faces. So, which are actually worth investing in, and which are just last-ditch attempts to make more money?
"In my opinion, it can be difficult to take celebrity skincare brands seriously – though, of course, there are exceptions to this," says award-winning aesthetic practitioner Dr. Munir. "For the most part, though, you should ask yourself if these celebrities really use their own products? Do the ingredients inside justify the price? Are the reviews honest, or just clever marketing?"
The best thing you can do when looking for new products is to look at the ingredient list. You'll want to avoid ingredients such as synthetic fragrances, parabens, alcohol, and abrasive exfoliants such as crushed walnuts. (Miss Jenner, we're looking at you.)
Instead, look for high-quality formulations and ingredients; hyaluronic acid, niacinamide, retinol and vitamin C are all fantastic ingredients with a multitude of benefits. Also, think about the price: if a cleanser is £200, are you really buying it because it's good for the skin, or because of the name on the bottle?
"There are some celebrity skincare brands that I genuinely believe are worth it. Jessica Alba's Honest Beauty, for example, is sustainable, cruelty-free and recyclable, all of which are great factors to look for. Likewise, Fenty Beauty products feature great ingredients at an affordable price point. There's a lot of good stuff out there, you just have to separate it from the bad," says Dr. Munir.
If you're thinking about exploring the world of celebrity skincare, here's our guide to the products and brands that are actually worth your time and money.
Honest Beauty by Jessica Alba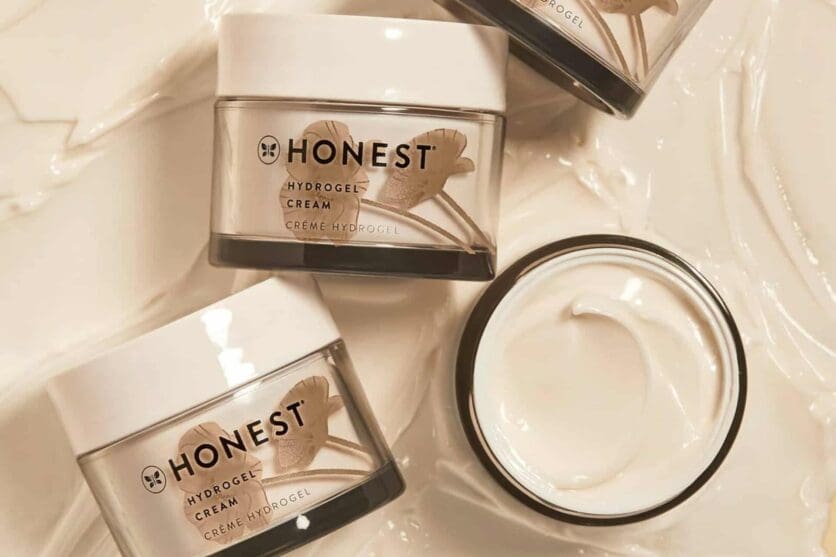 The earliest example of actress-turned-beauty mogul is Jessica Alba, notable for her roles in the Fantastic Four franchise, Honey, and, of course, Never Been Kissed. She has since been named America's richest self-made woman by Forbes, a title which she can largely attribute to her sustainable skincare and baby line, The Honest Company. The brand was born in 2015 from a passion for sustainable and non-toxic products – key traits that Alba believes should be at the heart of anything that we use on our skin.
Why it's worth it: The idea for The Honest Company was sparked in 2008, when new mother Alba broke out in a rash from her baby's detergent. The former actress decided that natural products should be available to everyone, without the premium price tag. Honest Beauty's ethos is to create animal-friendly, sustainable and toxicologist-audited products that feel as great on your skin as they look in your bathroom cabinet. Considering it's 2022, this doesn't sound like too much of a stretch – but many brands, including Estee Lauder, L'Oreal and Clinique, still turn to animal testing.
Rhode Skin by Hailey Bieber
Mushroom brown hair. 'Glazed donut' nails. Brownie glazed lips. Everything that Mrs Bieber (née Baldwin) does has us, and the internet, in a chokehold. So it goes without saying that when the style icon herself comes out with a skincare range, you buy that skincare range. Need more convincing? One look at the star's famously blemish-free complexion should do it.
Why it's worth it: The Rhode Skin ingredients lists are the things that dermatologists dream about. Key ingredients include niacinamide (great for brightening), hyaluronic acid (great for moisturising), and peptides – a superstar product that's great for boosting collagen and elastin production.
Fenty Skin by Rihanna
Ever asked yourself if there's anything Rihanna can't do? The answer is, of course, no. And while we can't forgive Rhi for not blessing us with any new music for years, we can absolutely thank her for the launch of Fenty. The brand's makeup arm, Fenty Beauty, launched in 2017, and we didn't think the inclusive shades, buttery formulas and stellar glosses could be beat – until the launch of Fenty Skin in 2020.
Why it's worth it: Innovative ingredients and cruelty-free formulas come together to form Fenty Skin. Packaging is refillable and recyclable and formulas are vegan and gluten-free. There's something for everyone within the range, whether you've got combination, oily or dehydrated skin. There's also a range of body products, too, so silky soft, clear skin isn't reserved just for your face.
Kora Organics by Miranda Kerr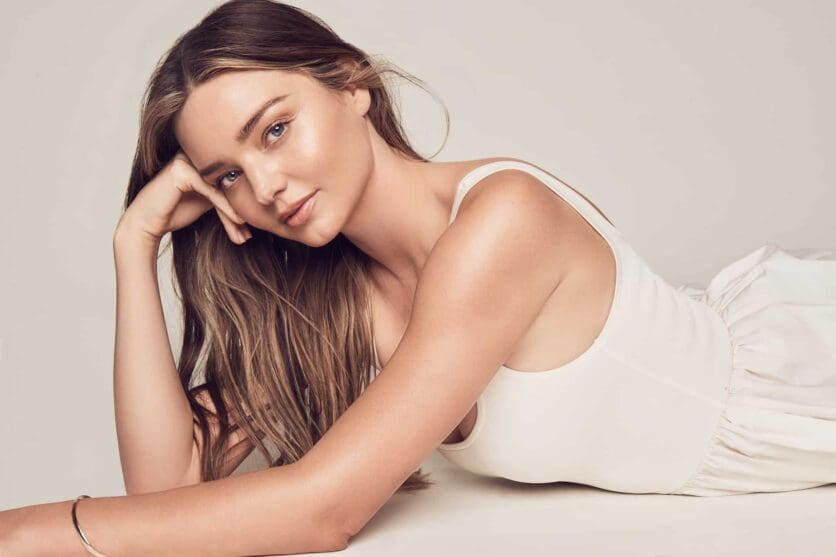 If you're going to take skincare advice from anyone, it should probably be a former Victoria's Secret Angel. No stranger to the beauty industry, Miranda Kerr, Australian model and businesswoman, pioneered Kora Organics back in 2009 – way before celebrity skincare was cool. Having since launched worldwide, and now stocked in Sephora, Space NK and Cult Beauty, the brand is a market leader in the clean beauty space and for good reason.
Why it's worth it: The award-winning beauty brand is the only certified organic skincare brand sold globally, and has subsequently earned itself a loyal following. The line is focused on nourishing and brightening ingredients such as turmeric and noni fruit, and the results are clearer, revitalised and less inflamed skin that glows from the inside out.
Goop Glow by Gwyneth Paltrow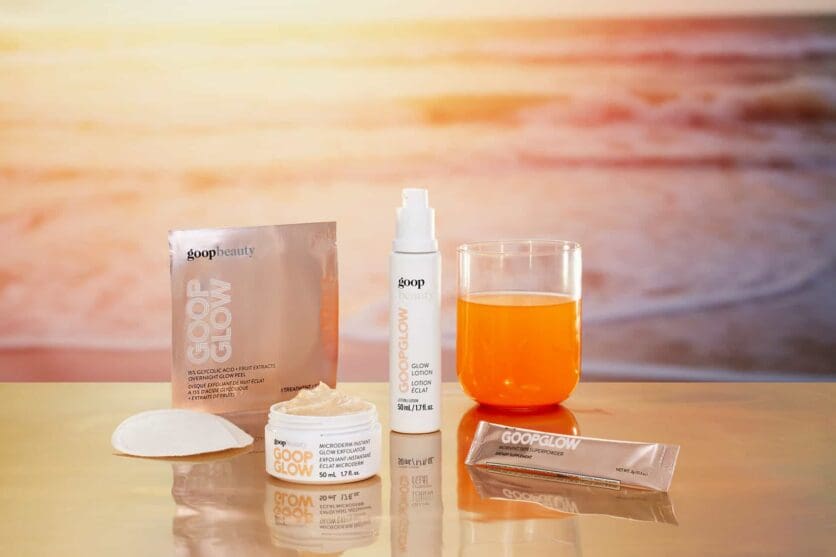 Goop by Gwyneth Paltrow is no stranger to controversy. You may remember headlines about that vagina-scented candle (yes, really), or perhaps bizarre claims around vaginal jade eggs (again, yes, really). The skincare, however, is well worth your time.
Why it's worth it: The Goop website is an emotional rollercoaster: a journey through futuristic-looking sex toys, questionable supplements and almost every wellness product imaginable. A quick glance at the ingredient lists, however, prove that the skincare products are the real deal. At a respectable price point, you'll find nourishing moisturisers, indulgent facial oils, glow-inducing exfoliants and purifying cleansers, packed full of hyaluronic acid, vitamin C, and glycolic acid – all ingredients that skin is a big fan of. All of the formulas are 100 per cent clean and non-toxic, too.
Victoria Beckham Beauty
Another string to the Brand Beckham bow, the pop singer turned fashion mogul turned businesswoman launched Victoria Beckham Beauty in 2019, with a stellar range of products, including skincare. The packaging alone was enough to capture our attention, with a luxe, expensive finish that will transform your bathroom into a salon-esque space. Of course, it's what's on the inside that counts, and we're pleased to report the ingredients and results are equally as pleasing.
Why it's worth it: The collection has been formulated in collaboration with Augustinus Bader, a name that skincare fanatics will be familiar with from his own popular skincare range. Bader is a world-leading stem cell and biomedical scientist, whose products are derived from a wound gel he created to treat burns in child patients. The products contain rejuvenating vitamins, synthesised molecules and amino acids, all of which are powerful ingredients that occur naturally within our skin.