Carrier Recommends: five of the best at-home spa treatments and beauty products
From Indonesian body scrubs to Sicilian serums, create the spa experience from the comfort of your home with a selection of products from some of the world's leading hotel spas
Relax and unwind with luxuriant natural skincare, selected by luxury tailor-made tour operator Carrier
In partnership with: Carrier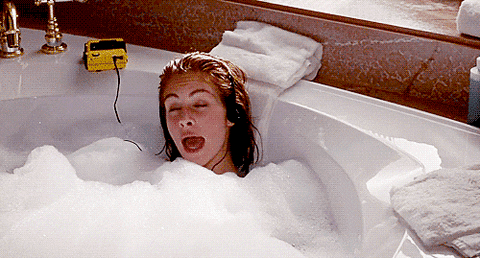 With regular travel off the cards, the experts at luxury tour operator, Carrier, are bringing travel into your home by sharing their favourite food, music, films and TV shows – allowing travellers to be transported to destinations across the globe at the click of a button.
As part of its #StayCurious initiative, Carrier Recommends, a three-part series in association with Luxury London, aims to provide inspirational travel experiences that you can enjoy without leaving your home. First up, Carrier suggests a selection of spa treatments and beauty products available to purchase from some of the world's best hotel spas.
Ultimate Bath Set, Aman Skincare
The first letter of the alphabet and the last word in luxury, Aman Resorts has built its reputation on framing its hotels around their natural settings. The group's 33rd premises is scheduled to open in Manhattan later this year (coronavirus permitting). Until then, channel the sense of peace for which Aman is renowned via its Ultimate Bath Set, which includes fragrant bath salts, toning serum, body mist and body butter. This ultra-luxe, immersive set creates a heavenly spa experience from the comfort of your home, for glowing, smooth skin and a tranquil state of mind.
Hibiscus Night Cream, Irene Forte Skincare
From the fields of sun-drenched Sicily, straight to your skin; Irene Forte Skincare was founded by Irene Forte, wellness director of the Rocco Forte Hotels group. Each product in the natural skincare line is created with ingredients grown on the organic farm at Rocco Forte Hotels' Verdura Resort in Sicily, essentially acting like a shot of Mediterranean sunshine. The company hand-blends ingredients like organic olive oil, floral hibiscus (known for its anti-ageing properties), fragrant lavender and herbal rosemary with icy fresh mineral water from Sicily's mountainous Madonie Regional Natural Park. Irene Forte's Hibiscus Night Cream combines hibiscus with antioxidant-rich green peas and olive oil fractions, naturally high in squalene, to smooth and nourish the skin, while minimising the appearance of fine lines and creases.
Invigorate Body Scrub, COMO Shambhala
COMO Shambhala's healthy living philosophy takes its inspiration from mythological roots: in ancient Buddhist texts 'Shambhala' refers to a sacred place of bliss. This philosophy is reflected in the brand's products, which incorporate only premium-grade pure essential oils and always remain free of harmful substances, including sodium laurel sulphate, parabens, silicones and synthetic substances like artificial colour and fragrance. Start your day on a refreshing note with this hydrating body scrub. Sugar and salt exfoliate the skin, while a deliciously fragrant blend of almond, coconut and shea butter soothe and soften the skin. Close your eyes and imagine you're at the Como Shambhala Estate in Ubud, Bali.
The Body Crème, La Mer
La Réserve Ramatuelle in France is a health spa near St Tropez, enveloped by serenity. La Reserve has its own in-house range, but it is also home to the only Crème de la Mer spa in France. Beauty legend has it that La Mer's supremely nourishing Body Crème was created after the brand discovered that a Harrods customer was slathering her body in multiple pots of the revered face cream. Thus, the sophisticated 300ml tub of ultra-nourishing goodness was born, packed full of healing properties to hydrate, renew and revive ageing skin. The body care collection also includes lotions, balms and cooling gel, all of which use La Mer's signature Micro-Algae Complex as their foundation.
Natural Skincare, ESPA
Perched on a verdant hillside high above Cannes sits Le Mas Candille, an idyllic 18th-century manor house-turned-spa hotel. Treatments use products by ESPA – always a sign that you're in for a real treat. The brand's line of natural skincare is designed to promote inner calm, whilst leaving your skin cleansed, scrubbed and deeply nourished. Light some candles, pour yourself a bath and enjoy a little quality 'you' time.
Luxury tailor-made tour operator Carrier is looking to the future with a spirit of optimism and perseverance – travel will return, and when it does, it will be ready. In the meantime, travellers can speak with Carrier's experts to design their dream holiday, which can be embarked upon just as soon as it is safe to travel again. Please visit carrier.co.uk or call 0161-820-4807