Wiggy Hindmarch's guide to Chiswick
The designer sources Italian ingredients at authentic delis and kicks back at the Olympic Cinema
Despite spending her early years in Singapore, before moving to the States in her twenties to fulfil her dancing dream (supporting Prince, no less), Wiggy Hindmarch feels at home in London. The leafy district of Chiswick, in which she now lives with her husband and children, is her base year-round, save for a seriously chic-sounding family holiday in Harbour Island each summer. While the sun may not shine in the capital quite like it does in the Bahamas, London is also the HQ of her ready-to-wear fashion brand, Wiggy Kit.
Launched in 2015, Wiggy Kit was built on the vision of a wardrobe that worked as hard as the women it was designed for, with feminine and sophisticated functionality at the forefront. And, if you've ever donned one of her flattering jumpsuits or knits, you'll know she's more than met the brief. This is buy-now-wear-forever stuff.
But where to wear them? Between designing and family life, we catch up with Hindmarch to discover the London hotspots she frequents while at home in Chiswick.
The restaurant: Sam's Riverside
Wiggy says: This amazing, buzzy restaurant has us coming back time and again for the excellent food, superb location and electric atmosphere. Located right on the River Thames, in plain view of the iconic Hammersmith Bridge, it strikes the right balance between feeling spoiled without ever feeling uptight. Often easier to get into than its neighbour the River Cafe, it never disappoints. Definitely order the hot freshly baked parmesan churros for starters!
We say: Although it only opened in 2019, this restaurant has already become a firm favourite with thousands of Londoners, with seasoned restaurateur Sam Harrison — the man who was at the helm of Sam's Brasserie in Chiswick and Harrison's in Balham — putting his experience to good use. The open kitchen is overseen by Head Chef Ashley Tinoco, offering fresh oysters and seafood in a modern Anglo-French-inspired menu which also features grilled calf's liver, treacle and cured bacon and double-baked Colston Bassett stilton. After your meal, pop into Sam's Larder — a deli-cum-store cupboard shop located just a hop and a skip away on Crisp Road.
The hotel: High Road House
Wiggy says: Chiswick, being more of a residential area, is not big on hotels but High Road House is worth a mention. A Soho House outpost, it offers a cool boutique vibe and caters to a more eclectic crowd. We eat brunch here on the weekends and sit at its French brasserie-style cafe tables that place you in the hustle and bustle of people-watching. They also do a mean croque monsieur and salad.
We say: You're likely well acquainted with the Soho House chain, which dominates most corners of the capital, and High Road House lives up to the standard set by the rest. The members-only hotel features olive-toned bedrooms, a cosy restaurant serving simple, seasonal British food (think fish and chips and dirty burgers) as well as a bar for coffee by day and cocktails by night.
The pub: The Dove
Wiggy says: The Dove overlooking the Thames is well worth a mention and is the perfect destination for a pre-Sunday lunch pint. Sit on the terrace with a pint of the locally-brewed Frontier Beer and a pack of lip-smacking salt and vinegar crisps and you've found a quintessential London experience.
We say: Home to the smallest bar room in the world, and having played host to King Charles II and Nell Gwynne, this is a proper London institution. Warm your cockles next to the pub's roaring fire before trying a selection of local ales and admiring the expansive views of the city. Make sure you book a table if you're feeling peckish as this popular joint is known to sell out.
The salon: Mayfive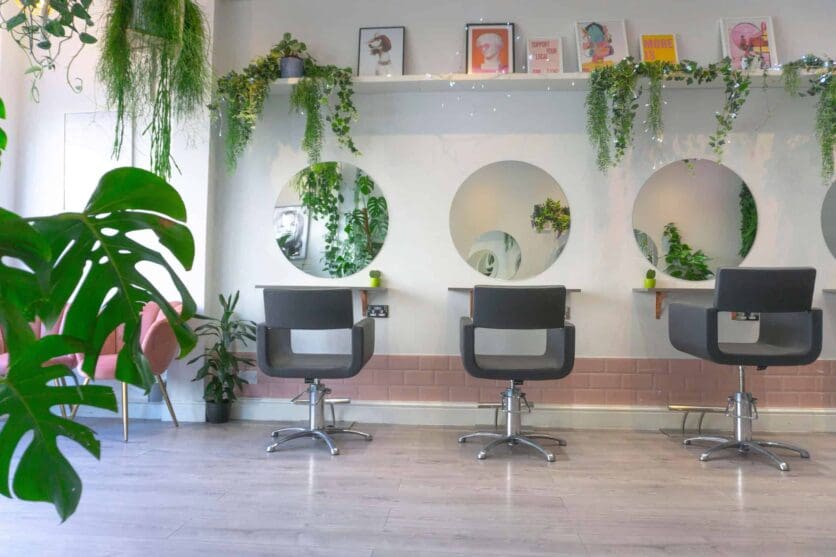 Wiggy says: This is such an undiscovered jewel and the fact they are not taking new clients is a great accolade to their skill. This small intimate salon is known only by word of mouth and if you have managed to get on the books, then why bother with Mayfair?
We say: Away from the bustling Chiswick High Road, you'll find this hair sanctuary and boutique salon on Devonshire Road. Mayfive — uniquely named after the founder's birthday — has gone from strength to strength since its inception in 2018, having been a finalist in the 2020 Creative Head Most Wanted Awards for Best Salon Experience. With an exclusive list of clients, including actress Gemma Chan, appointments are like gold dust but worth the hype.
The hidden gem: Mari Deli & Dining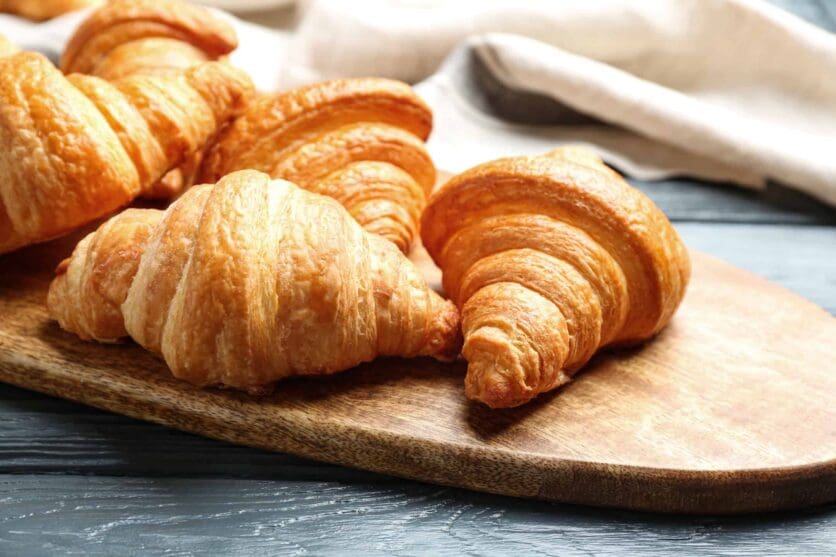 Wiggy says: Hard to define but for those who know, it has become a neighbourhood secret which is fast being let out of the bag. Selling authentic Italian food overseen by the ever-present, supremely hard-working and super-friendly Mario, this adorable little slice of Italy has miraculously landed on Chiswick Mall. You may have passed its beautiful vintage cinquecento parked outside selling fresh veggies from under the hood. Ask him to host you a dinner party where they bring you what's fresh — you just add the guest list!
We say: This traditional Italian eatery offers a wide range of delicacies, from cheeses to fresh pasta, and cured meats to homemade ice cream. A winner with young and old alike, Mari Deli caters for coeliacs, vegetarians and vegans and all ingredients are sourced from Italian farms. If you can't make it to the deli's doors in person, try the fresh produce for yourself via Deliveroo, where you can order rosemary focaccia, rich lasagna and traditional margarita pizza.
The entertainment: The Olympic Cinema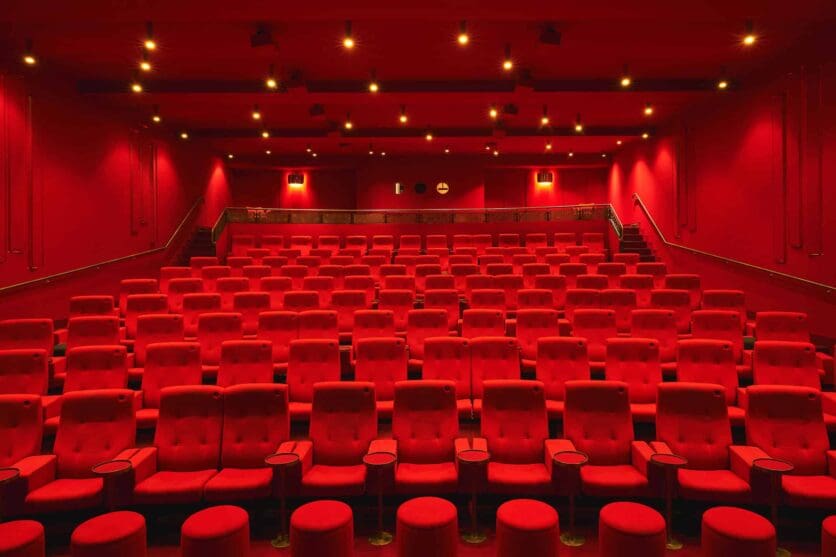 Wiggy says: For me, an evening with my closest friends eating supper around my kitchen table followed by Sugarcane Rum beside the fire is heaven. But if I am forced to go out, then I always enjoy a skip to Barnes, just across the river, to watch the latest indie movie at the Olympic Cinema: movies for grown ups in a grown up setting. You can catch a quick bite before in the restaurant below or pop over the road directly opposite to our favourite sushi restaurant, Oka.
We say: The Olympic Cinema originally opened its doors in 1906 'as an entertainment centre for the local community' — and more than a century later it still serves that same community, as well as hundreds of others, with its screenings of new releases and favoured classics. Situated on the first floor, the Member's Club is the perfect place to relax or work, come day or night. The newly refurbished Music Room on the second floor is now an extension of the club, where you can enjoy a pre-film tipple at the Gin Bar and play vinyl from the wide selection of records, lovingly curated each week by the Olympic Records team.
The shopping: The Old Cinema
Wiggy says: I always end up leaving with something that I had no idea I needed and have to store in the basement while I figure out where to put it. Only last week I bought a beautiful antique diminutive bureau that may have to double as a drinks table. I had been obsessing over it for months and miraculously it was still there. I took it as a sign that I must have it. Listen, if I need to moonlight as an antiques dealer to free my basement, so be it.
We say: Forget scouring the internet for vintage furniture and immerse yourself in a maze of antiques at The Old Cinema. This former Edwardian picture palace opened on Chiswick High Road in 1978 and now boasts 10,000 square feet of showrooms, home to a collective of antiques dealers, decorators, designers, and jewellers. It was recently named in the 100 Best Shops in the world by Retail Week, so it's definitely worth a trip.