Paros: How this lesser-known Greek island became a go-to for discerning travellers
Disenchanted by the viral popularity of Greece's biggest party islands, London's most discerning travellers are flocking to Paros for its unspoiled beauty and laidback luxury
"M ykonos really is just so Instagrammable," enthused a national newspaper recently, proceeding to weave a narrative of the sought-after high life that can be expected – and neatly filtered – on one of Greece's most popular islands. Indeed, there was a point after the final lockdown, where you couldn't take a leisurely scroll through any social media platform without seeing the Aegean Sea-backed beach clubs and windmill-dotted hillsides that the island has become synonymous with. And herein lies the reason London's most well-heeled residents are beginning to loosen their love affair with the island – together with nearby mecca of the masses, Santorini – in favour of a neighbouring isle that has yet to make it onto the social stock market: Paros.
For travellers at the top end, seeing their once opulent yet under-the-radar Grecian haunts plastered across Instagram grids is about as enticing as lounging on a sun bed in the middle of Heathrow. And the good news? Paros is ready for these affluent callers, with its quieter charms just a 45-minute ferry away and an ever-increasing ritzy roster of converts (including fashion designer Margherita Missoni and Italian actor Monica Bellucci) who are keen to keep the isle firmly 'off-grid'. Though the crystalline, honey-hued beaches and bougainvillaea-dotted towns and fishing villages are no less picturesque than its bigger Cyclades siblings, residents, hoteliers and visitors will tell you that it feels 'much more' like an authentic Greek island.
| | |
| --- | --- |
| | |
Paros hasn't had to bow to hoards of tourists or become entwined in the filter-frenzy or geo-tagging delirium that influencer culture often bestows on all it touches. And once you strip all this back, what you are left with is an ever-evolving clutch of luxury, boutique hotels, and villas, where the well-heeled are free to languish around earthy-toned infinity pools and sip sundowners from taverna tables that spill out onto the stones high above sea-level without someone waving a phone around in front of the view. And if you needed concrete proof of this elite exodus, you only need to know your way around a Google Trend report to see that searches for 'luxury Paros' have skyrocketed over the past few months. That, and the fact that several top-tier hotel groups and villa rental companies have been transplanting their design-led brands over to the island.
"Paros is an island that, until recently, didn't have a hotel scene that could cater to the highly curated scene of discerning travellers," says Kalia Konstantinidou, co-founder of Kanava Hotels & Resorts, part of Marriott Bonvoy's portfolio of 30 extraordinary hotel brands, who recently opened not one but two hotels – first Parilio and now, Cosme (where the Cosmos Suite, complete with private pool and a cabana at one end and the hotel's main pool and the beach beyond it, is a hit with even the hardest to impress guests), on the island.
"Seeing the enormous success of Parilio among our guests seeking subtle luxury, we decided to elevate our presence a step further and introduce Cosme," she adds. "Our clients are sophisticated, well-travelled individuals who want to experience the authentic side of the destinations they are visiting. They are passionate about life and through their travels they want to discover new unspoiled places, connect with the destination and ultimately create lifetime memories with their loved ones."
Which is what made the island of Paros such a perfect match for their clientele. "Paros is truly unique, mostly because of the energy the island exudes," Konstantinidou enthuses. "It is also authentic. In comparison to Santorini and Mykonos, Paros is more laid back and offers an insight into the slow-paced Cycladic lifestyle."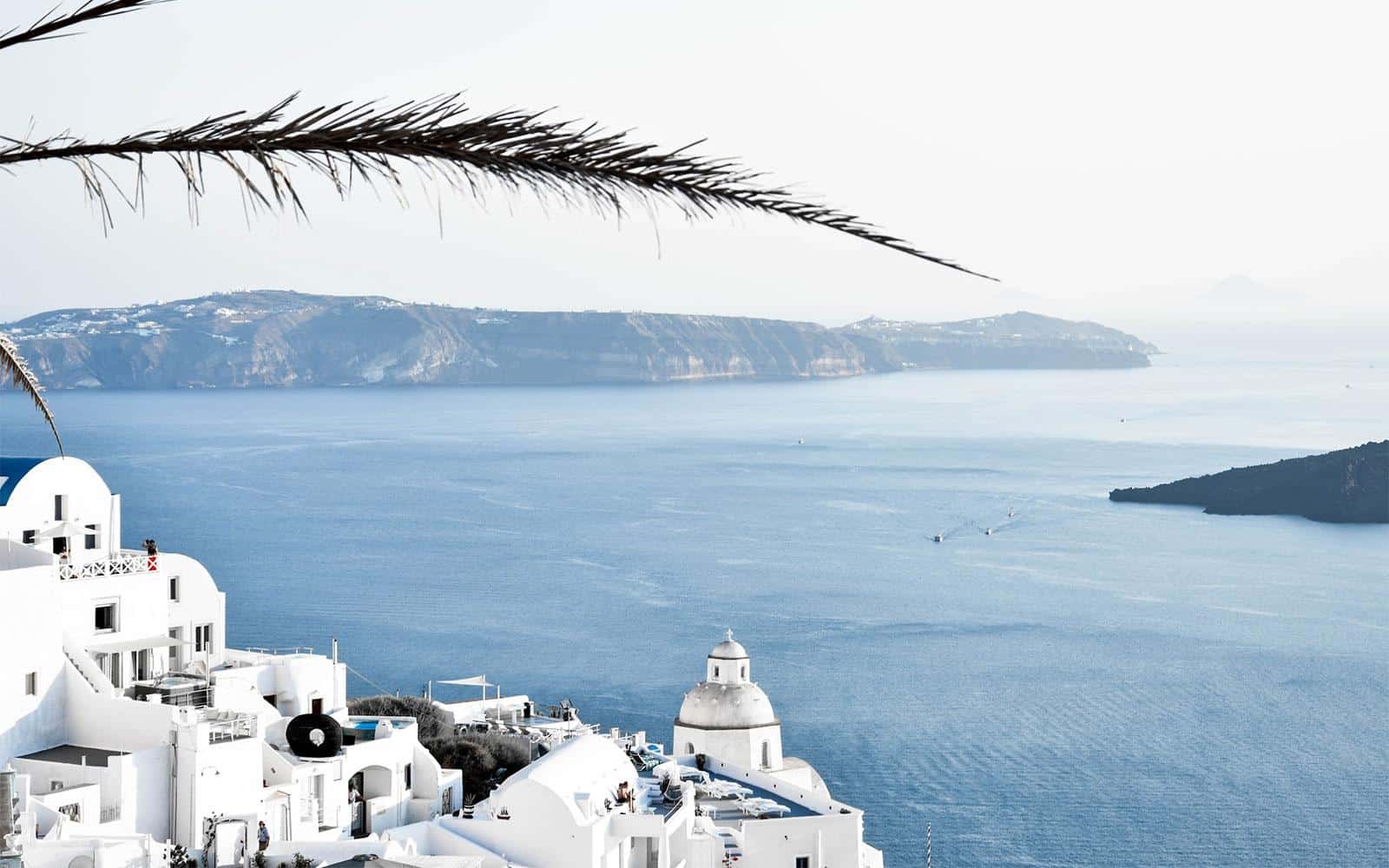 And Kanava isn't the only high-end hospitality group to notice a distinct opportunity on the island. In September, high-end villa rental company, A.M.A Selections, will begin letting a smattering of sprawling self-catering spaces across the island too. Andrea Saliu and Mariek Anselme founded the villa rental company back in 2013, though it began as a local boutique holiday rental company on the French Riviera, the pair's combination of passion for quality with a drive to innovate has helped the company establish itself as a frontrunner in the luxury villa rental industry.
"The A.M.A clientele are high-net-worth families mostly from Europe, the USA and the UK, who are seeking luxury vacation properties matched with world-class service, curated experiences and recommendations," Anselme tells Luxury London.
"In recent years we've seen a desire from luxury travellers to explore the Greek islands further in search of lesser-known, more exclusive and less-crowded areas," she says in response to their decision to expand into Paros.
"Paros is only accessible via domestic airlines or boat, meaning it maintains an authenticity and local charm that Mykonos and Santorini may have lost. With such proximity to Mykonos – a hub for fashion, style, architecture and design – there's plenty of international investment into the region too. This, coupled with the ability to rent incredible waterfront and beachfront properties at a good value (which is quite rare for Mykonos and Santorini) has led to increased demand for Paros holidays and holiday homes. In fact, some of the most impressive villas in our portfolio are on Paros."
And you only need to take a look at Pax Bay, a contemporary beachfront villa that sprawls across the northeastern part of the island, near Naousa, to understand just how "impressive" island life can get here. The villa offers 6 luxurious en-suite bedrooms, a home cinema, hammam, a large swimming pool, expansive terraces with panoramic views and direct access to a small beach, all for just over £27,000 a week (in low-season).
The continued development of the island also brings international hospitality talent and amenities to Paros, so staffing palatial villas and hotels is easier here than other more-popular, more-competitive parts of the Mediterranean. "Many of our guests seek to strike a balance whilst travelling, and we are now able to offer a combined experience by giving guests the iconic high energy Mykonos hospitality, followed by a laidback Paros experience," Anselme enthuses.
And it's not just those who stand to gain by fanning the fancies of London's most eligible travellers that are enamoured by the enchanting authenticity and more anonymous ode to luxury. Jenny*, a travel designer for high-net-worth families, has also noticed a trend among her clients. "Those who like to travel, and especially those who like to travel in style, have done islands like Mykonos and Santorini – likely several times over – and so they're keen to travel somewhere that feels fresh," she explains. "Of course, there are various other Greek islands where a more authentic feel is on offer – like Tilos and Samothraki – but the reason Paros has managed to stick its head above the parapet is that it also comes with a large dose of luxury."
Jenny adds: "It seems to be the perfect middle ground between bare-foot luxury, a laid-back vibe and the distinct feeling that you're ahead of the curve."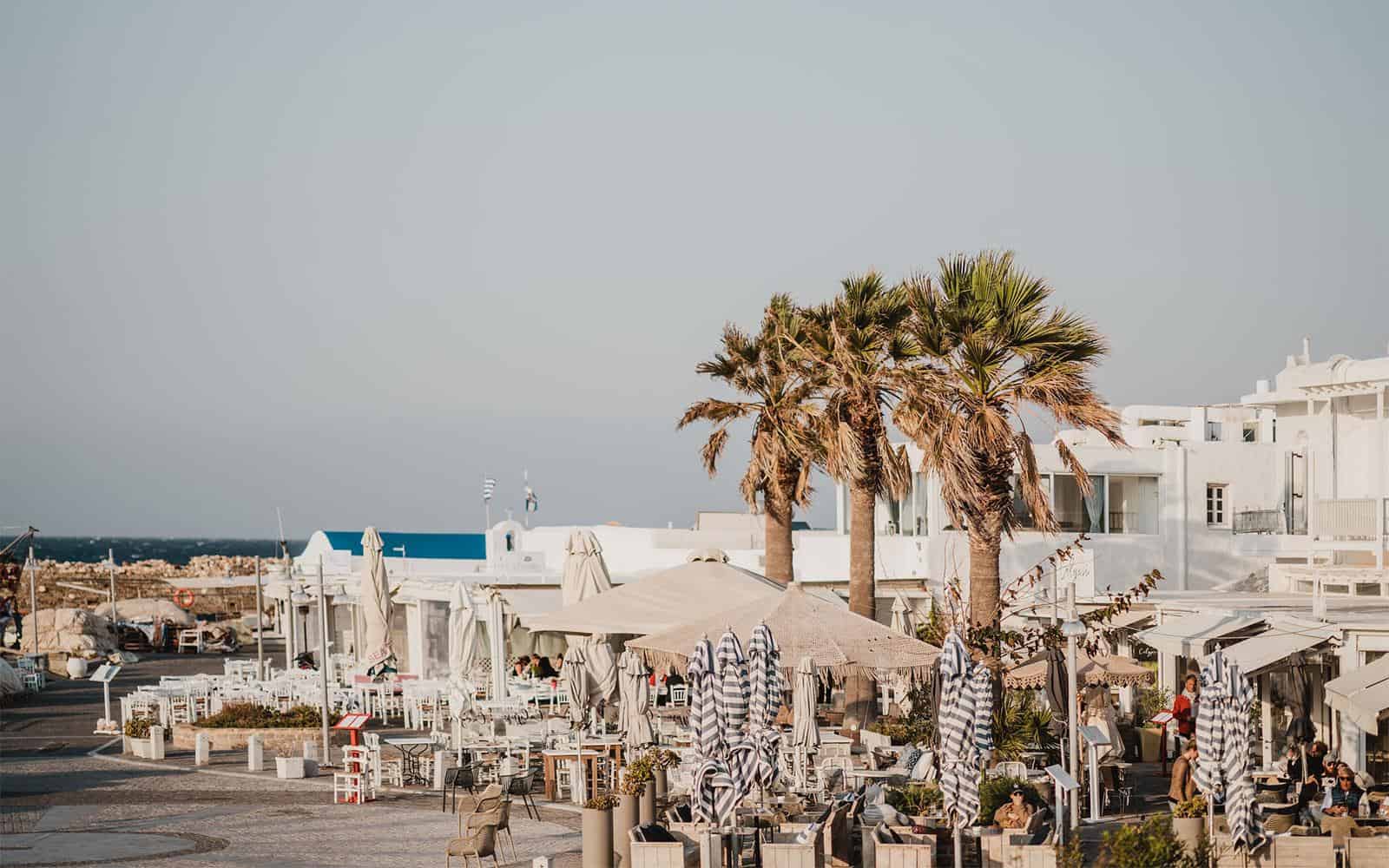 Having said that, it's hard to pinpoint the exact moment the capital's chicest urbanites decided to switch camps, but perhaps it's down to any air of mystery being sucked out of the tourist-trap islands, where every inch has already been explored through the lens of a camera. On pear-shaped Paros though, there are still undulating streets, shots of ouzo offered in sheltered corners and low-key luxe beach clubs that have yet to be geo-tagged. In short, for now, intrigue is always on offer on Paros, to those who can afford it.
*Names have been changed to protect individuals' identities.