Call of the Wild: The Best Nature Escapes in Austria
Of all the European countries blessed with bewitching mountains, Austria remains a top destination for those who want to unwind to the rhythm of Mother Nature. Here are our top picks as to where you can do exactly that
In partnership with: Austria Tourism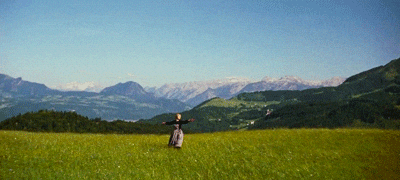 A word on Gemütlichkeit
There isn't a direct translation of the German word Gemütlichkeit, but it's fairly similar in nature to the Danish word hygge. In an attempt to describe gemütlich, it's best to use scenarios: you're camping with a companion and enjoying a warm mug of cocoa under the stars; you're walking through a forest and suddenly take a moment to investigate the flora at your feet; you're curled up by a fire and roasting marshmallows. Basically, if you're doing something and feel recharged after it then you're probably doing something gemütlich. It's about like-minded people, positive vibes and experiences coming together to make an essentially undescribable nothing - gold dust, if you want to call it that.
One of the most heavily-wooded countries in Europe, the Austrian countryside is a playground for nature lovers. Characteristic to the country are the deciduous forest (oak, beech), the mixed forest (beech, fir) and in the higher altitude regions fir, larch and pine. The country is also replete with crystal-clear, tranquil lakes – an essential on any summer vacation. So pack your bags, head to the wild and you might just come out taller than the trees.
arlberg1800 Resort, Tyrol
Stay for: stunning chalet suites, Bond-esque vibes, eclectic decor and family-led hospitality.
Though hugely popular in the winter, St Christoph in Tyrol shouldn't be overlooked in summer; once the snow melts, the alpine landscape transforms into lush meadows. Originally built in 1386 as a mountain refuge, the heart of the arlberg1800 Resort is the Arlberg Hospiz Hotel, which has been owned by three generations of the Werner family. Keen art collectors, they have turned the resort into a new cultural centre with a concert hall, artist's studio, music studio, exhibition hall, and 17 luxurious chalet suites under one roof – the hills really are alive with the sound of music. Away from the hotel, make the most of the surrounding Tyrolian landscape with golf, yoga, hiking, watersports and biking all in the vicinity.
from €274, arlberg1800 Resort; St. Christoph 1, 6580 St. Anton am Arlberg; click here for more information
Hotel Trattlerhof, Carinthia
Stay for: the thermal spring waters known for their healing properties, more than 200 lakes in the Carinthia region and the Carinthia Summer Music Festival.
At this quaint hotel, experience traditional rural hospitality in a modern form. For more than 370 years, guests, among them nobles and locals, have lived, loved and enjoyed themselves at the Trattlerhof. Located in the southern province of Carinthia, the hotel nestles in the charming resort town of Bad Kleinkirchheim. Staying at Trattlerhof gives you prime access to hiking and biking trails in the summer, as well as perfect ski slopes in the winter months.
from €184, Hotel Gut Trattlerhof; Gegendtaler Weg 1, 9546, Bad Kleinkirchheim; click here for more information
arthotel Blaue Gans, Salzburg
Stay for: chic modern interiors, incredible central location in one of Europe's most picturesque cities, good access to surrounding Alpine nature locations.
The arthotel Blaue Gans is the oldest inn in the city of Salzburg, dating back 660 years. Boasting a prime location in the heart of this UNESCO World Cultural Heritage Site, it is only a short walk from Mozart's birthplace. Renowned for its Baroque architecture, the Alstadt district of Salzburg is one of the best-preserved city centres north of the Alps; the city boasts a remarkable 27 churches. The hotel has been lovingly transformed into a haven for modern art lovers – the 35 rooms and suites of this urban hideaway are all individually designed with natural materials which have been crafted by local artisans. You are only a short car ride away from some of Austria's most impressive peaks and lakes, offering the perfect balance of a city break and a nature-filled escape.
from €167, arthotel Blaue Gans; Getreidegasse 41-43, 5020 Salzburg; click here for more information