An All-American Glamping Experience: Super-Luxe Custom Airstreams
Live it up beneath the stars in a Kardashian-approved luxury Airstream trailer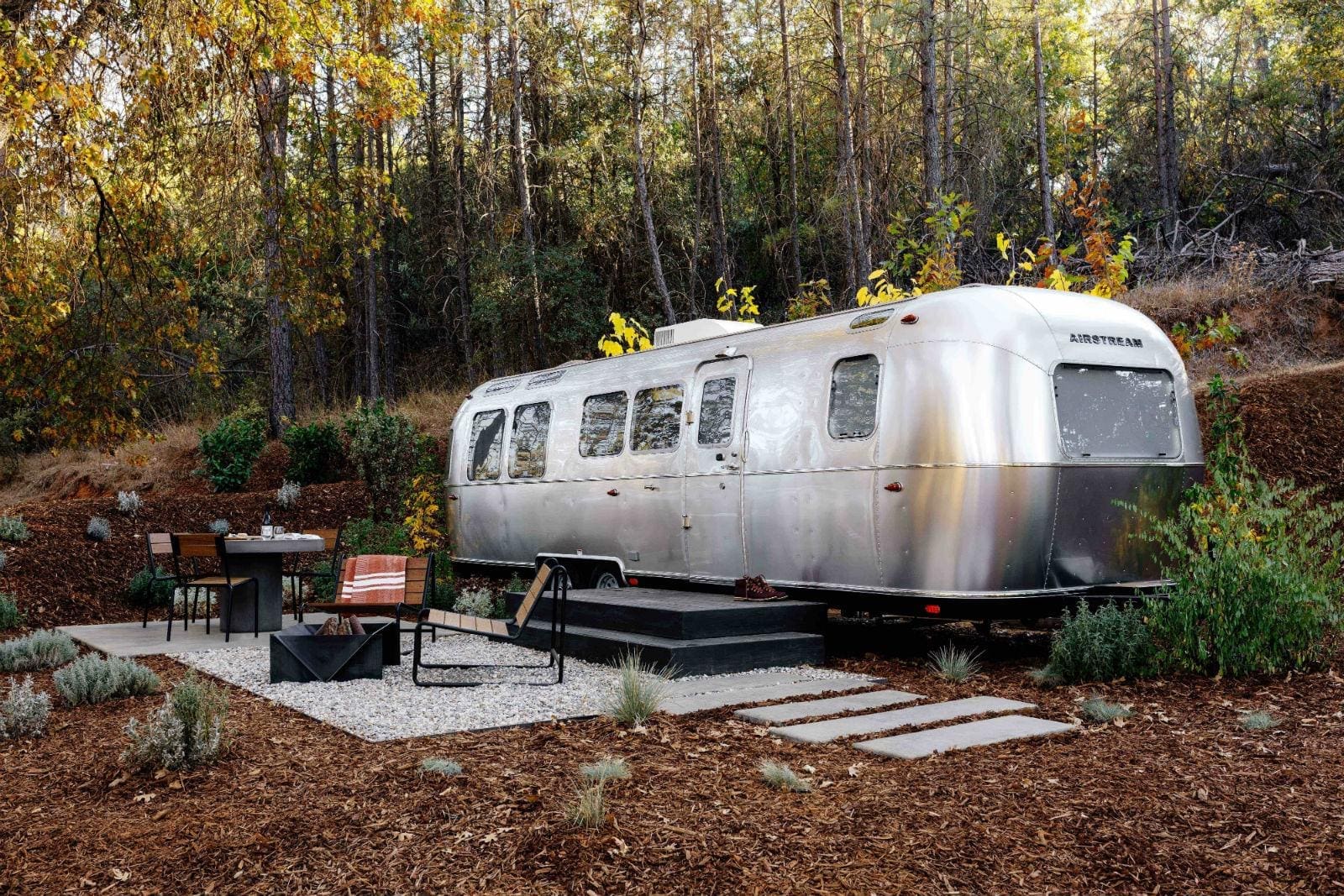 A search for #autocamp returns a feed filled with arty, fun, wish-you-were-there travel shots of groups of friends larking about, smiling couples and beautiful, outdoorsy Californian locations. Welcome to the world of AutoCamp. They call it "a new type of outdoor lodging experience that's unlike any other… inspired by the wanderlust of camping and the great American road trip." We call it glamping. These super-luxe, aluminum-clad Airstreams would go down a storm at Glastonbury.
The Airstream is an American icon. The very first was built by a man named Wally Byam in 1929, who went on to create the Airstream Clipper in 1937. He led a group of friends on a journey from Texas to Nicaragua – the first Airstream Caravan, a tradition that is still alive and well today. Thousands of Airstreams are still produced each year in the USA – and Wally's spirit of adventure lives on.
Most recently, Kourtney Kardashian glamped in an airstream trailer with ex-boyfriend Younes Bendjima, while road-tripping on the Malibu coast (where Matthew McConaughey also owns an Airstream). Hugh Hefner gifted one to Pamela Anderson, equipped with a stripper pole, while Colin Farrell resides in his while filming locally.
AutoCamp already has bases in Santa Barbara and Russian River and is about to launch a 35-acre site in the historic town of Mariposa in the Sierra Nevada mountains, California. If you plan to visit Yosemite National Park on your travels, you'll probably want to schedule in an AutoCamp pit-stop. You'll need time to explore the 4,000 square foot clubhouse, spend time by the fire pits and eat your way around a curated marketplace offering artisanal (of course) food and drinks. And time to chill on the scenic roof deck, perfect for cocktails and stargazing, and do a few laps in the outdoor swimming pool. The only other decision to make is whether you stay in one of 15 luxury tents, three cabin suites or 80 deluxe Airstream trailers.
Once you've snapped those Insta pics, put your phone down and get down to the very serious business of relaxing, glamping-style.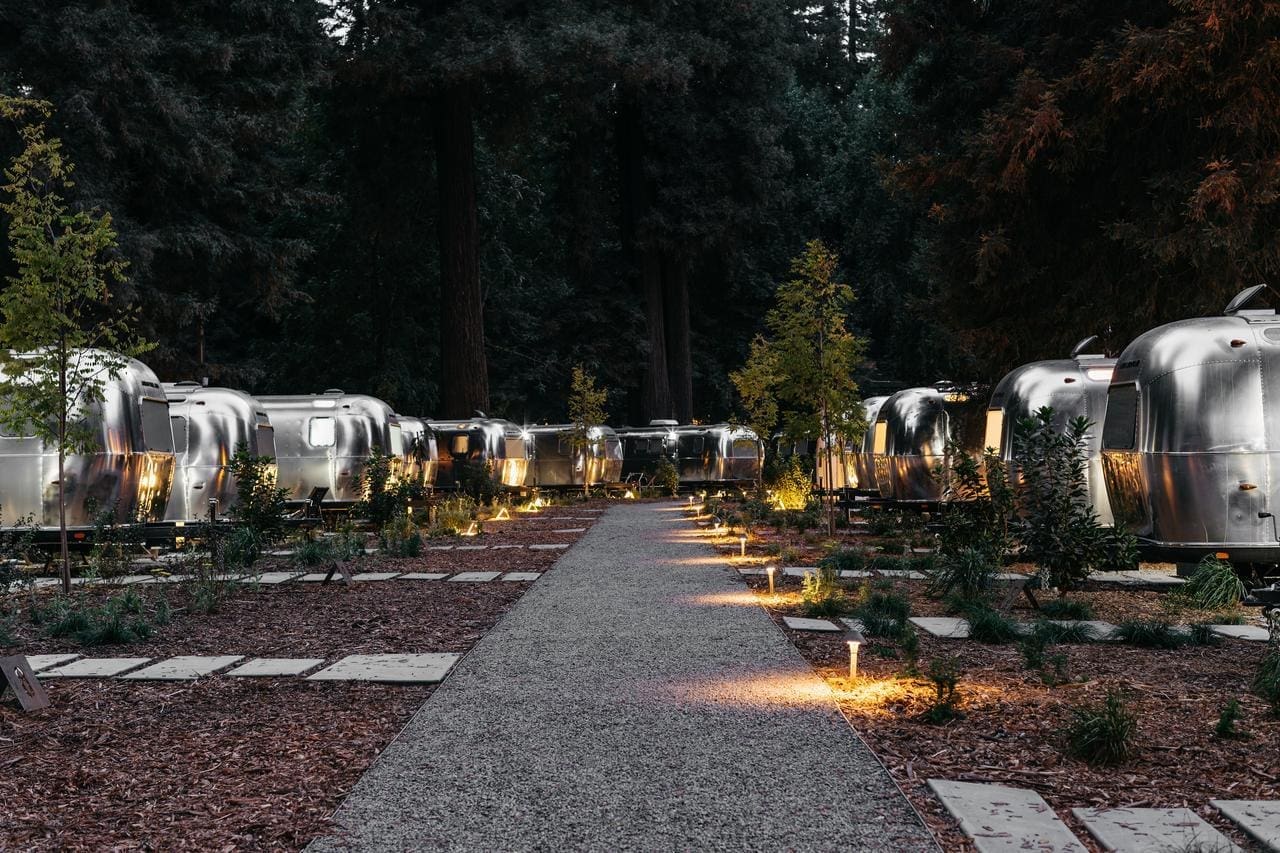 AutoCamp, Russian River
Stay at Autocamp Yosemite Mariposa County from 1 February 2019. Prices from approx. £150 per night ($240), autocamp.com/ yosemite.com