The Best Halloween Parties and Events in London 2019
Our pick of the best Halloween events in London, from a cinema night of madness and mischief at the Rivoli Ballroom, to wickedly decadent all-night parties

Halloween Weekender at Cafe de Paris, Piccadilly Circus
For a hedonistic Halloween, head to Café de Paris in Covent Garden, London's original show club dating back to 1924. Get your freak on alongside elaborate costumes, circus acts and dance performances until 3am, as well as a light show and a killer soundtrack.
Date: 1–2 November 2019 Time: 10.30pm–3am Price: From £20 Location: Cafe de Paris 3-4 Coventry Street, London W1D 6BL Closest Station: Piccadilly Circus
Website: designmynight.com
Fright Night Cinema at the Rivoli Ballroom, Brockley
The Rivoli Ballroom in Brockley is London's only remaining 1950s dance hall, which hosts regular immersive cinema experiences. This Halloween, settle in with smoking cocktails and popcorn and enjoy Halloween classics including A Nightmare on Elm Street (1984), Halloween (1978) and The Rocky Horror Show.
Date: 28–31 October 2019 Time: 8pm onwards (variable on film duration) Price: From £10 Location: 350 Brockley Road, Brockley, London SE4 2BY Closest Station: Crofton Park
Website: rivolipopupcinema
Crime Scene Live at the Natural History Museum, South Kensington
Calling all master-sleuths, join the latest instalment of Crime Scene Live in collaboration with Wet Picnic at the National History Museum this Halloween. Don your detective hat for the evening in order to solve a hypothetical murder in the museum, by uncovering evidence using scientific and forensic techniques.
Date: 1 November 2019 Time: 6.30–10.30pm Price: £59 Location: Cromwell Road, South Kensington, London SW7 5BD Closest Station: South Kensington
Website: nhm.ac.uk
Halloween Ball at the Mansion, Secret Location
The Mansion is renowned for its decadent all-night soirees, held in secret locations across London. The annual Halloween Ball promises three dancefloors and all kinds of debauchery, with entertainment including live music, fire shows, a clairvoyant and a photo booth. Fancy dress is mandatory, naturally.
Date: 26 October Time: 9pm– 4am Price: From £30 Location: Secret Location, will be revealed 48h before the party
Website: themansionlondon.com
Magic and Mayhem at 12th Knot at Sea Containers London, London
Raise the roof this Halloween at 12th Knot, the sky-high lounge at Sea Containers London on the South Bank, which offers spellbinding views over London. Ghoulishly good cocktails, shaken in collaboration with Bacardi and Grey Goose, will be accompanied by live music and immersive entertainment from magicians, illusionists and levitation experts.
Date: 26 October Time: 6pm–2am Price: Free to enter Location: 12th Knot, 20 Upper Ground, London, SE1 9PD Closest Station: Waterloo East
Website: eventbrite.co.uk
Halloween Special Ghost Tour at Hampton Court Palace, Richmond
Explore the grand home of Henry VII on a spine-chilling ghost tour this Halloween, strictly for over 18s only. View the Haunted Gallery, where Henry VII's fifth wife Catherine Howard screamed her innocence through the halls before she was charged with adultery and sentenced to death. Legend has it that Catherine's ghost can still be seen running through the halls screaming for mercy.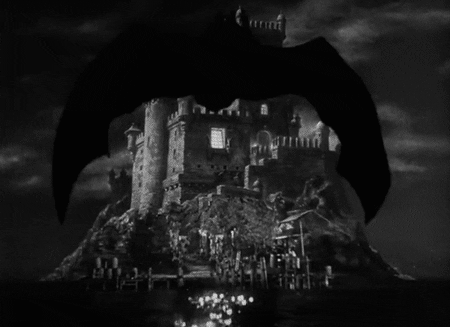 Date: 31 October Time: 10.30pm-12.30am Price: £35 Location: Hampton Court Palace, Molesey, East Molesey KT8 9AU Closest Station: Hampton Court
Website: ticketslive.hrp.org.uk
Halloween Events at Mr Fogg's (across London)
With its dapper costumes, elaborate decor and themed cocktails, Mr Fogg's (a collection of 'adventurous bars') was made for Halloween. This year, it is holding special Halloween events at three venues across London: Rémy Martin 1738 Cognac cocktails and a live swing band in Broadgate Circle; tarot card readings and Veuve Clicquot in Mayfair and a spectacular spooky singalong in Covent Garden.
Date: 31 October Locations: Mrs Fogg's Hauted Ship in Mrs Fogg's Dockside Drinkery and Distillery in Broadgate Circle, Mr Fogg's Night of Tarot in Mr Fogg's Residence in Mayfair and Carradines Spooktacular Sing-a-long at Mr Fogg's Tavern in Covent Garden.
Website: mr-foggs.com
Scary Fish at Sexy Fish, Mayfair
Sexy Fish gets a revamp this Halloween as Scary Fish. The lavish Berkeley Square restaurant is partnering with The House of Suntory on a collection of theatrical smoking cocktails, served alongside twirling acrobats and costume-clad live singers. Sexy Fish has also joined forces with mobile beauty app Ruuby to create four Sexy Fish character's looks: Bone Dance, Scary Mermaid, Graveyard Dancer and Aztec Marigold. Because let's be honest, if you go out in central London on Halloween it's just an excuse for you to look psycho but cute.
Date: 1 November 2019 Time: 12pm-2am Location: Berkeley Square House, Berkeley Square, Mayfair, London W1J 6BR Closest Station: Green Park
Website: sexyfish.com
The Ivy Soho Brassiere Beetlejuice Evening, London
The Ivy Soho Brassiere is hosting an evening of Beetlejuice-themed entertainment and creepy cocktail concoctions. In honour of the movie's 30th anniversary, there will be a haunting exterior installation, live music and ghoulish performances. Enticing tipples include: 'The Ghost with the Most', stirred with Avion silver tequila, Luxardo bitter Blanco and Italicus with white candyfloss garnish and 'The Betelgeuse' (£9.25) with Avion espresso tequila and Warre's LBV port and Campari, topped with an array of liquorice allsorts.
Date: 31 October Time: 7.30-9.30pm Location: 26-28 Broadwick Street, London W1F 8JB Closest Station: Tottenham Court Road
Website: theivysohobrasserie.com
Night of the Living Memes Halloween Party at The Curtain, Shoreditch
Embrace your love of memes this week at The Curtain in Shoreditch. The uber-cool hotel and members' club has partnered with Bacardi on a Halloween party that celebrates the internet's most popular digital visuals, with meme-masters including Jarreau Vandal and poundlandbandit in attendance.
Date: 2 November 2019 Time: 9pm-2am Price: from £15 Location: 45 Curtain Road, London, EC2A 3PT Closest Station: Shoreditch High Street
Website: eventbrite.com
Psy-chic Halloweek at Blakes Hotel, Kensington
Revel in the supernatural at Blakes Hotel, which is hosting a whole week of Halloween activites which pays tribute to its former neighbour: The National Laboratory of Physical Research. Putting the chic in psy-chic, the hotel is serving crystal-ball shaped canapés and offering complimentry tarot card readings. The week culminates with an occult-themed party on Thursday night, replete with Ouija boards, talismans, shamans, fortune tellers and a sharing of magic potions all around.
Date: 31 October 2019 Time: 9.30pm until 1am Price: Call 02073706701 to be on the guestlist or book a table (starting price upon request) Location: 33 Roland Gardens, Kensington, London SW7 3PF Closest Station: Earls Court
Website: blakeshotels.com