The Tiffany & Co. Blue Box Cafe is coming to Harrods
Embrace your inner Holly Golightly and have Breakfast at Tiffany's this February, as the American jeweller brings its Blue Box Cafe concept to Harrods in London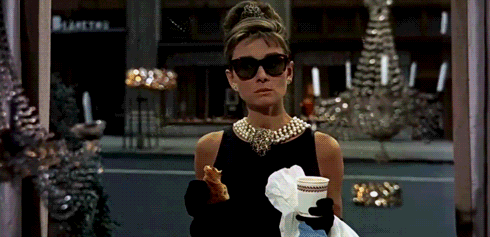 From February 2020, Londoners can enjoy breakfast at Tiffany's, as well as lunch, dinner and afternoon tea. The American jeweller has announced the unveiling of a Blue Box Cafe at Harrods in London, open for a limited period only. The jewellery box-style space will mirror the Blue Box Cafe within the Fifth Avenue boutique in New York, which is currently under renovation, in a glossy palette of duck egg 'Tiffany' blue.
Located on the lower ground floor of the Knightsbridge emporium, the Blue Box Cafe will be furnished with glittering amazonite stone and hand-painted motifs, while dishes will be served on signature Tiffany & Co. china, which is available to buy in-store.
The original Fifth Avenue concept was led by Reed Krakoff, chief artistic officer of Tiffany & Co., who has also expanded the jeweller's home and accessories section since joining the company in 2018. It comes almost 60 years after Holly Golightly, played by Audrey Hepburn, stepped out of a yellow cab to peruse the window of Tiffany's, dressed in a black evening gown, pearls and sunglasses croissant and coffee in hand. The film, inspired by the Truman Capote novel of the same name, remains ingrained in our pop-culture lexicon.
We can almost hear Johnny Mercer's Moon River playing in the background...
The Tiffany Blue Box Cafe at Harrods opens in February 2020; 87-135 Brompton Road, Knightsbridge, London SW1X 7XL, harrods.com
Monday to Saturday 8am-12pm and Sunday 9am-12pm; afternoon tea Monday to Sunday 12pm-7pm; dinner Monday to Saturday 7pm-10.30pm. For bookings please call Harrods reservations: +44 (0) 20 72256800