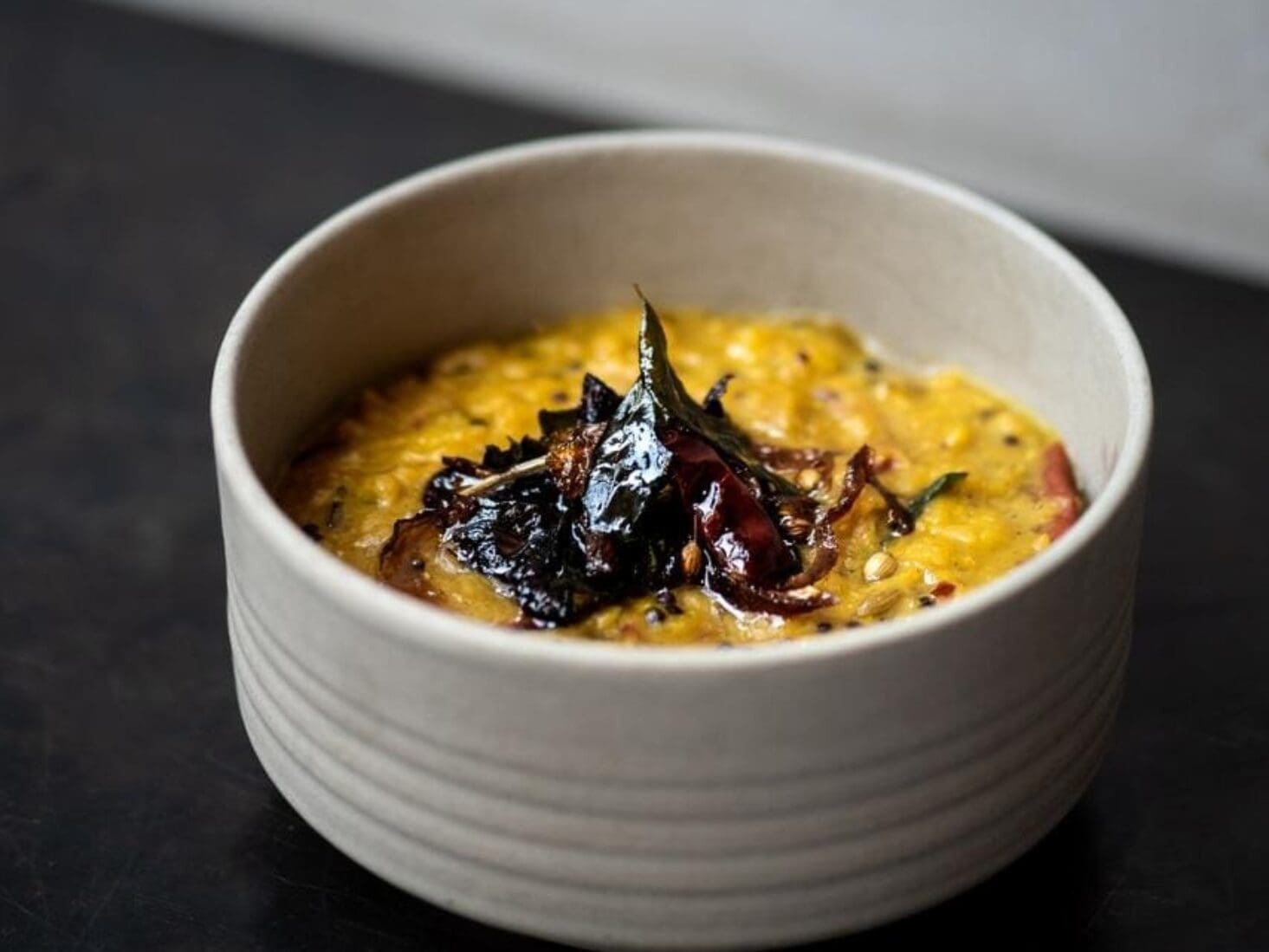 Paradise Soho's energy-boosting turmeric dhal
A comforting, deliciously simple dish from new contemporary Sri Lankan restaurant, Paradise. This fiery dhal is packed full of turmeric to help boost your immune system.
Serves eight
Ingredients
250 g (1¼ cups) red lentils, rinsed, drained 1 onion, finely chopped 2 garlic cloves, crushed ½ tsp ground turmeric1 tsp Sri Lankan curry powder 6 fresh curry leaves 1 long green chilli, sliced 1 cinnamon quill 500 ml (2 cups) coconut milk 60 ml (¼ cup) coconut cream coriander leaves to serve
Temper topping
80 ml olive oil 1 tsp mustard seeds 1 cinnamon quill 1 large onion, finely chopped 4 garlic cloves, sliced5 fresh curry leaves 1 tsp dried chilli flakes
Method
Place all the ingredients except the coconut cream in a saucepan with 250 ml water and bring to the boil. Reduce heat to medium and cook, covered, for 25 minutes or until lentils are tender and broken down; add more water if necessary and season with salt.
For the Temper Topping: To cook the temper for the dhal, heat the olive oil in a frying pan over medium heat. Then add the remaining ingredients and cook, stirring occasionally, for 7 minutes or until onions are soft and browned. Remove from the heat and set aside until the lentils are ready.
Stir the temper into the lentils, then add the coconut cream, stirring to combine. Top with fresh coriander and serve with rice.