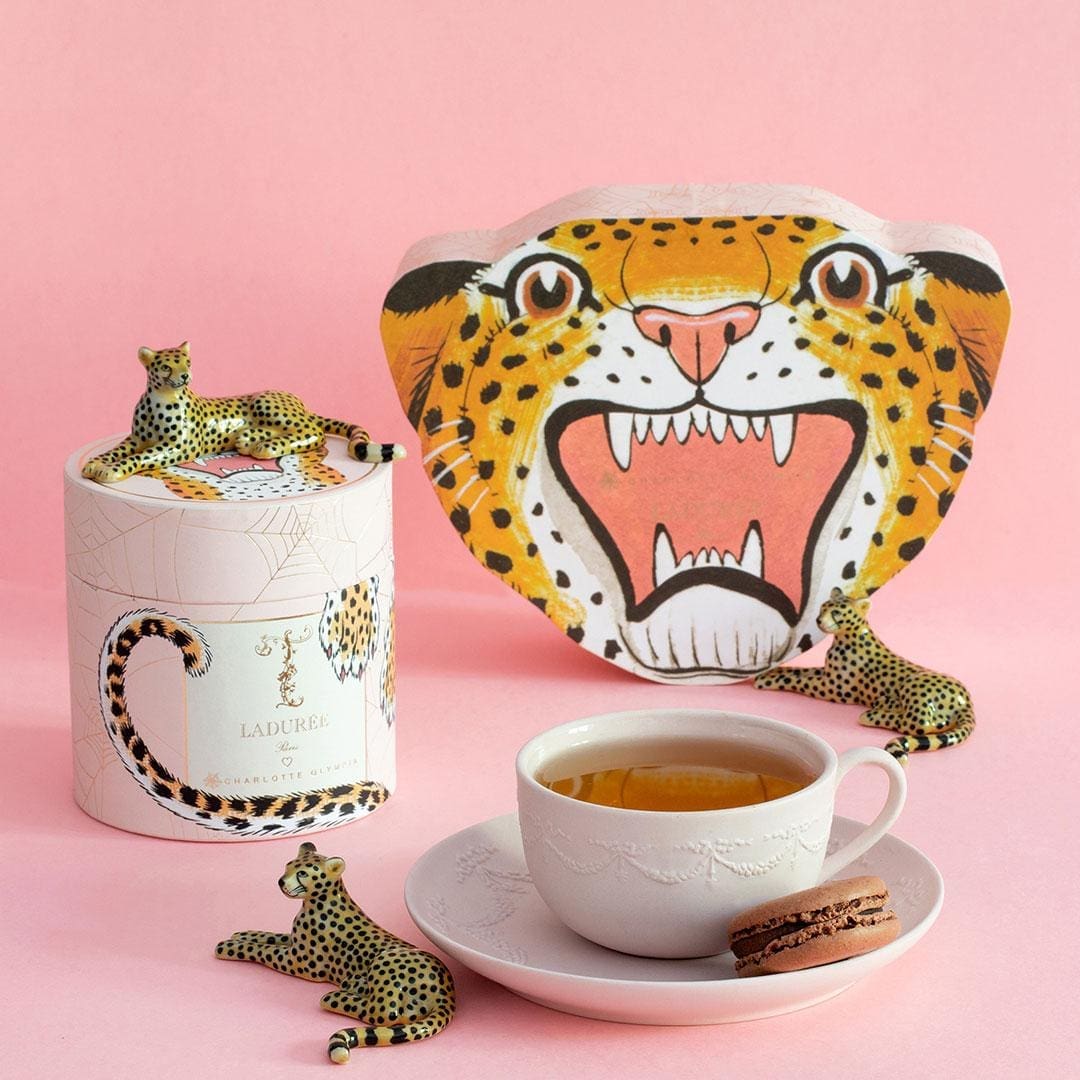 Charlotte Olympia Dellal has parlayed her clout into confectionery. The British footwear and accessories designer has collaborated with Ladurée on a limited-edition collection of macaroons and fragrant loose leaf tea, and it's as fun and feline as you might expect.
Eight chocolate macaroons are presented in an illustrated collectible box resembling a leopard, Olympia's signature mascot. Confectionery is complemented by a beautifully decorated box of loose leaf tea, flavoured with bergamot, almond and chocolate.
Dellal also recently collaborated with Brazilian swimwear designer Adriana Degreas on a playful collection of bikinis and swimsuits, modelled by Sabine Getty.