Hélène Darroze, chef founder of Hélène Darroze at The Connaught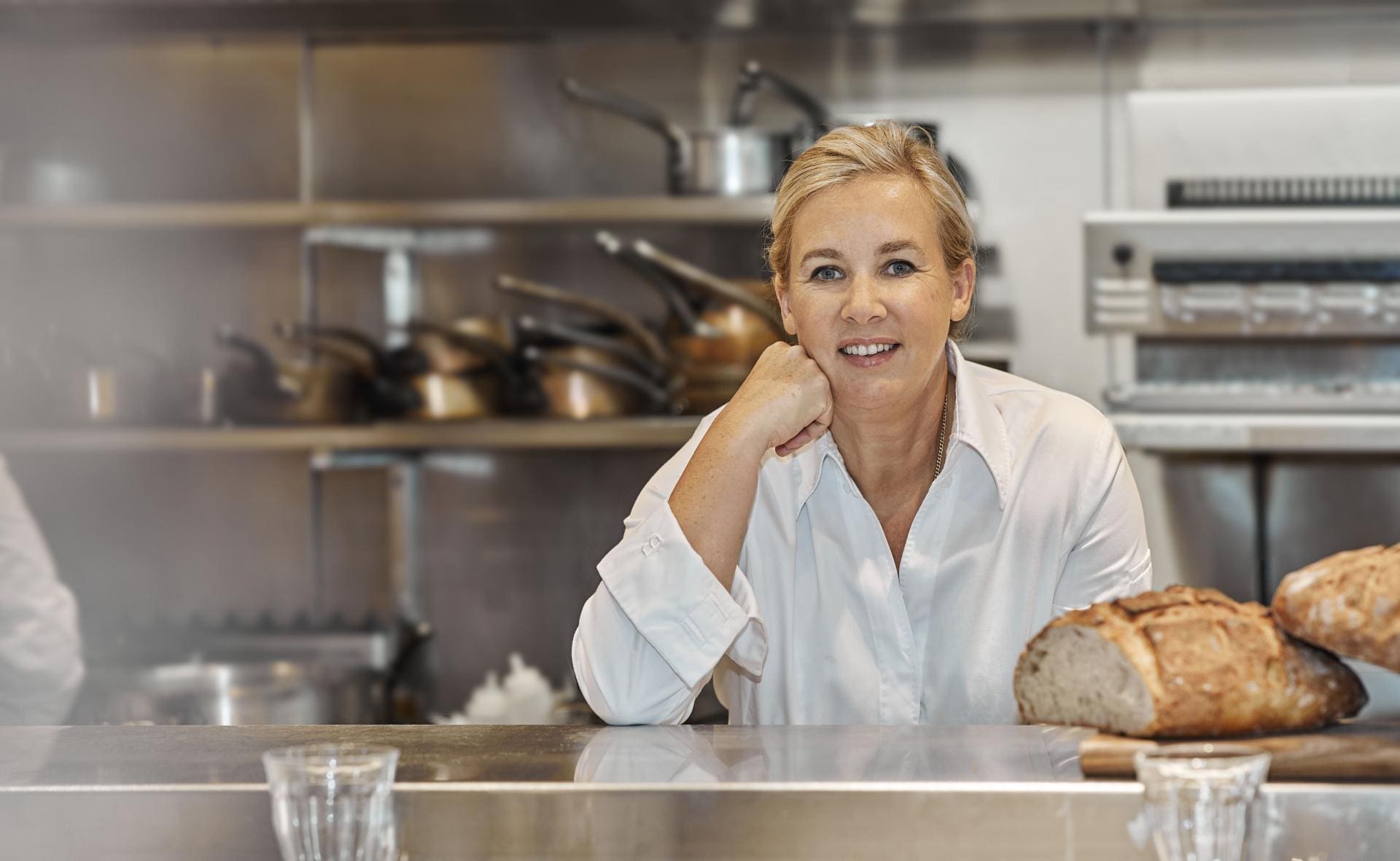 My favourite dish to cook at home is roast chicken, served with French fries cooked in duck fat, green salad and the roast chicken jus. It's the dish I grew up eating every Sunday for dinner with my family in Les Landes, southwestern France. I can't remember the first time I ate this meal, but it would have been on a Sunday evening because it was more traditional for our family to eat then, as they worked in the restaurant for lunch. And in the countryside, Sunday lunch is really important. My Grandmother would cook it for the whole family; it was, of course, a corn-fed chicken from Les Landes, cooked with duck fat and a lot of garlic. The cooking process is slow, but the chicken is very tender and tasty. The secret to this dish is to keep basting the chicken whilst cooking.
Hélène Darroze at The Connaught gift vouchers can be bought at the-connaught.co.uk
Jason Atherton, chef founder of Pollen Street Social
One of my favourite meals to cook at home, is the classic Filipino adobo dish. It's a firm family favourite, which my wife Irha grew up on and now our children are doing the same. I make it with chicken or pork which is marinated in soy sauce, vinegar, bay leaf, garlic, black peppercorns and served with rice and fresh coriander — it's delicious and the ultimate family-style comfort food.
Read more: how to cook Jason Atherton's pork Milanese
Michel Roux Jr, executive chef at Le Gavroche
Coming together to enjoy a good meal – even if it's only for 20 minutes– is a vital part of family life, and while my family is incredibly busy, we do seek out time to spend together. Of course we eat differently at home to the food we serve in our restaurants, and my lamb and haricot beans dish shows that French food doesn't have to be time-consuming to prepare, and it doesn't need fussing over once it's underway.
Traditionally made with mutton, it's just as good with hogget or lamb. It's really a French version of Lancashire hotpot and a good hearty, healthy meal, all in one pot, which makes it perfect for sharing, just let everyone help themselves at the table. The ingredients are widely available, and it's a good way to use up that packet of dried haricot beans that we've all squirreled away.
Charred chilli chicken with jasmine rice is a super easy, quick and delicious recipe that I have cooked at home for more than 20 years. It takes very few ingredients and is an inexpensive dish to prepare but is well loved by everyone. Read the recipe here.
Jeremy Chan, chef founder of Ikoyi
My favourite dish to cook at home would be spaghetti aglio e olio. This is one of the greatest pasta dishes of all time because it packs so much flavour but takes less than 20 minutes to make. It's perfect after a long day at work or a quick lunch to eat outside if it's sunny. It's very simple and the first step is to buy the best quality olive oil, garlic, chilli flakes, parsley and lemon you can find. After caramelising a generous handful of sliced garlic in olive oil, the pasta is thrown in with the rest of the ingredients. It's quite versatile, you could add cherry tomatoes or prawns too. The dish is fragrant, spicy, meaty, but still remains very light.
My top tip is to add some of the pasta water to the garlic and oil and then throw in the pasta cooked one to two minutes under the recommended time. Continue to cook while turning quickly to build a sauce between the starches in the pasta water and the oil. Finish with tonnes of lemon zest.
Ikoyi vouchers can be bought at ikoyilondon.com
Jean-Phillipe Blondet, executive chef at Alain Ducasse at The Dorchester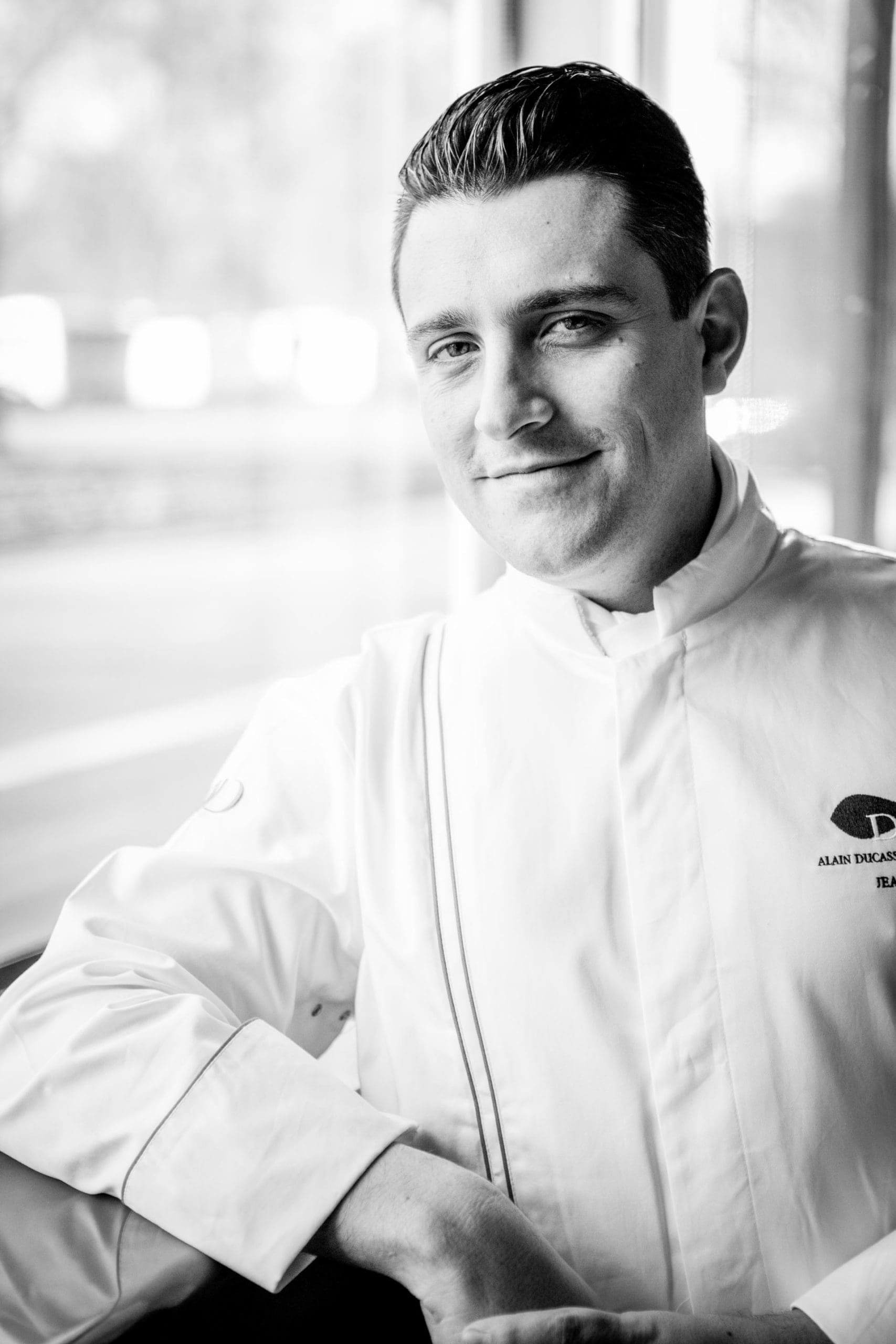 Nothing beats a riz au lait in my opinion. It is the most easy-going traditional French recipe I know. Everyone has rice and sugar at home. I personally always have a bottle of farmer's milk too for my son.
You just have to heat 1L of farmer's milk with a vanilla pod. Once the milk is hot, incorporate 100g of sugar and 100g of short grain rice and let cook for one hour. It has to be tender and creamy. This dessert is one of my best childhood memories. My mother used to cook a riz au lait every weekend and I still remember the smell of the vanilla in her kitchen. This dish takes me back to the French Riviera each time… What a pleasure.