It's difficult to put one's finger on the appropriate coinage to describe the new type of eatery that has taken hold in London. To date, descriptors for this uber-prominent dining trend have run from neologisms like New Israeli and Neo-Mediterranean to the rather inspecific Mediterranean and Middle-Eastern. What underpins them all is the humble vegetable.
The days when steakhouses reigned supreme and there was a burger joint opening its doors on every corner appear to be over. Instead, chefs are following in the footsteps of Yotam Ottolenghi and Bruno Loubet, putting vegetables in the limelight and drawing from the traditions, and especially the spices, of countries hemming the Mediterranean. Israeli, Lebanese, Turkish, Greek and Moroccan influences are then spliced together to create dishes that sing with flavour yet won't cause your cardiologist undue stress, nor upsize your carbon footprint.
Bubala was opened on Commercial Street by Marc Summers and head chef Helen Graham on the back of a successful series of supper clubs. Named for the Yiddish term of endearment and located just a stone's throw from the house where Summers' grandmother grew up, Bubala serves a scintillating array of vegetarian dishes inspired by those served in the bistros of Tel Aviv and Beirut. The dining room could have been lifted from either city, with a light and airy, vaguely distressed vibe which is as cool as it is comfortable.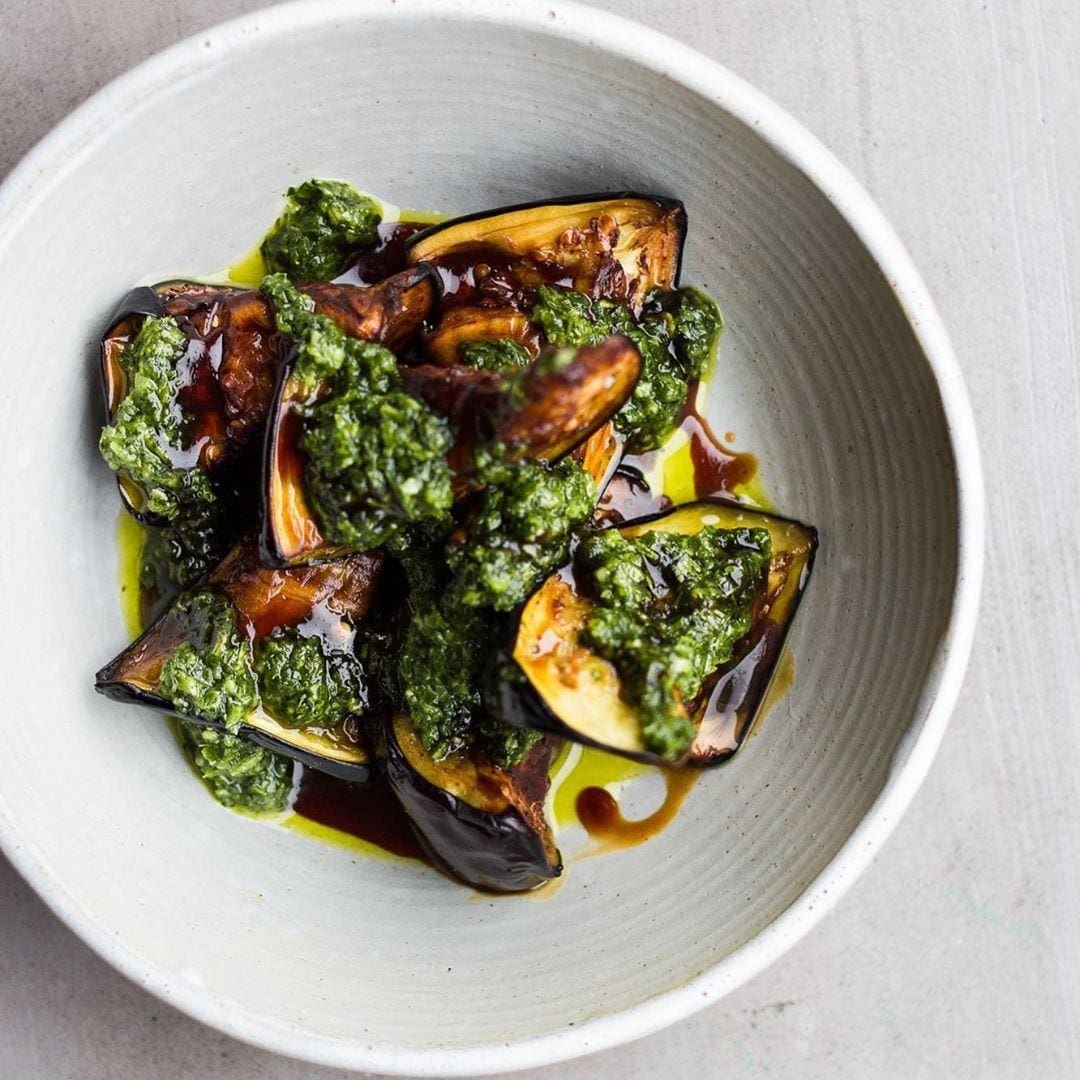 Yet the food is Bubala's most riveting facet. Skewers of shitake and oyster mushrooms with soy, coriander seed and maple are deeply earthy, brimming with flavour, even surpassing that of their meaty brethren. Dishes such as pumpkin tirshy with harissa, preserved lemon and kalamata as well as grapefruit ezme with tahini meld unorthodox flavours and work supremely well. After just one visit, it is obvious that the mantle has been carried.
The same applies to HAYA on Kensington Park Road in Notting Hill. Translating as 'life' in Hebrew, it's been launched by Muscovite Victoria Paltina with Israeli chef Oren King captaining the kitchens. Like Bubala, HAYA is inspired by Tel Aviv, King's home city. They've focused on the relaxed ambience, seasonal produce and unfaltering commitment to deliciousness that typifies that dining scene. Whether one is dropping in for a breakfast of shakshuka, a lunch of quinoa salad with feta and pomegranate or a fully-fledged supper with a smattering of dishes, HAYA delivers on all fronts.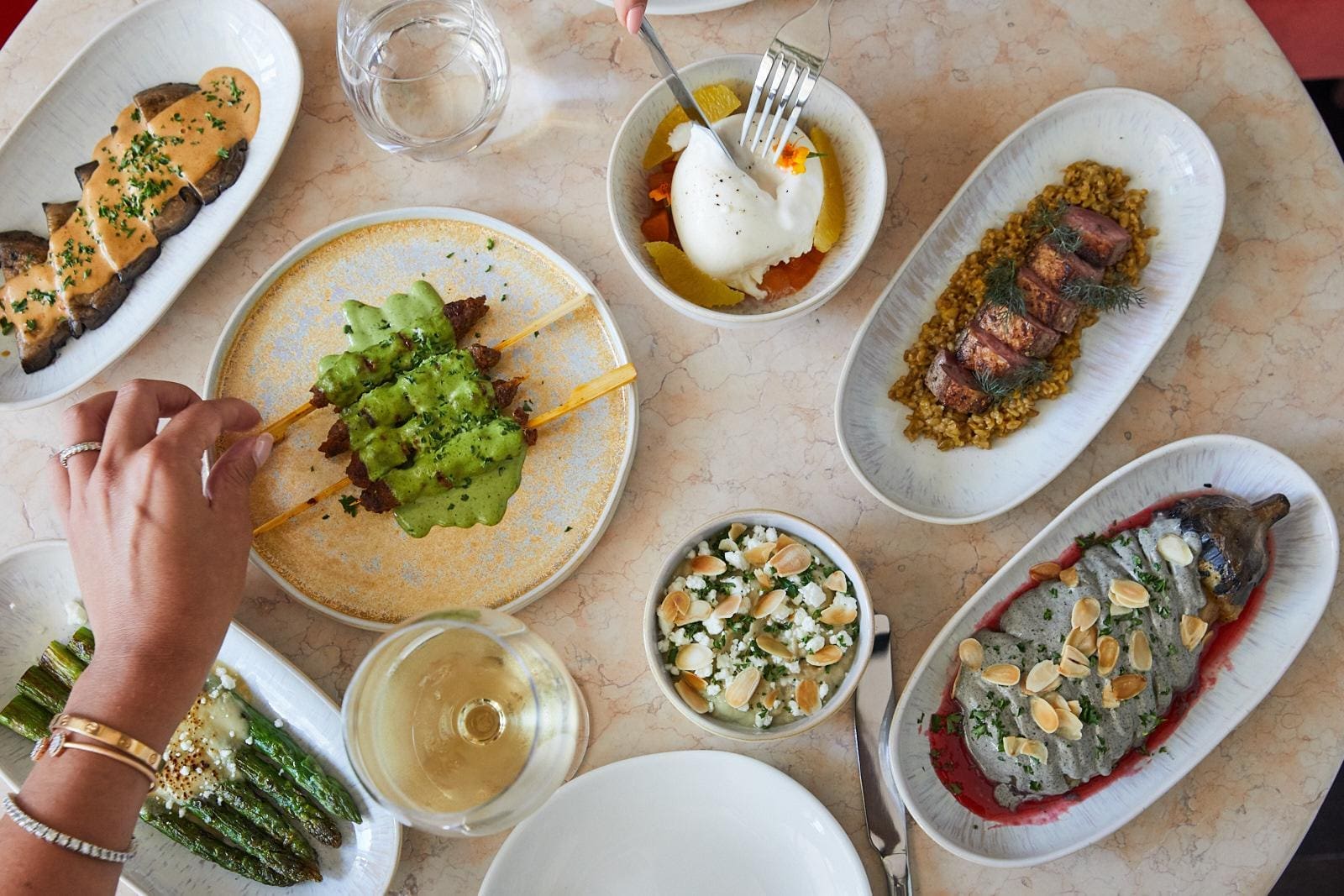 Norma is a bit different from the rest. Ben Tish has put his brand on the haunch of London's dining scene with restaurants like Salt Yard and The Stafford Hotel. For his newest opening, on Charlotte Street in Fitzrovia, he's homed in on the island of Sicily, and particularly how its cuisine draws as much from northern Africa as it does the ocean around it. As such, Moorish influences are found in a variety of dishes, such as North Sea hake with lemon, hazelnuts and medjool dates or smoked cod's roe with grape molasses, charred onions and pane carasau. Norma vividly illustrates the overlap between two seemingly separate cuisines.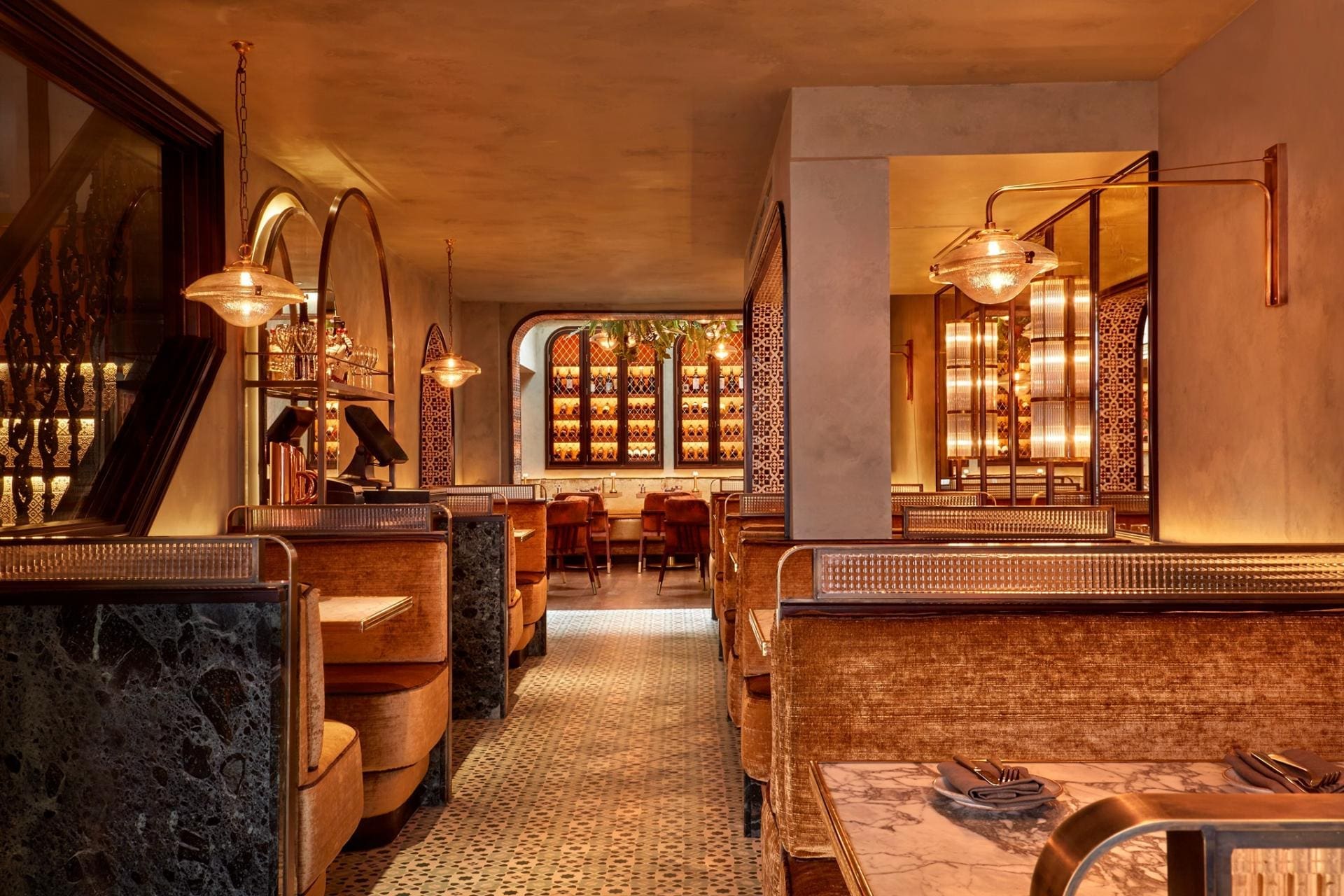 To bring it all home, Ottolenghi himself opened a restaurant earlier in the year that has received much fanfare. Rovi on Fitzrovia's Wells Street, looks outwards from Ottolenghi's tried and true repertoire to incorporate culinary techniques. This is apparent in the live fire cooking on display that has made heroes out of restaurants such as BRAT and Smoking Goat. But it's also apparent in the inclusion of tempura and dashi from Japan and a sizeable amount of fermented preparations from Scandinavia and central Europe. As one would expect, it's all been put together with aplomb.
It's great to see that both the supply and the demand exist for restaurants that lead with vegetables, and in such a brilliant package to boot.
bubala.co.uk; haya.london; normalondon.com; ottolenghi.co.uk
Article created in partnership with Innerplace, London's personal lifestyle concierge. Membership provides complimentary access to the finest nightclubs, the best restaurants and top private members' clubs. Innerplace also offers priority bookings, updates on the latest openings and hosts its own regular parties. Membership starts from £100 a month, innerplace.co.uk