What your work from home wardrobe says about you
How to dress for your new bedroom-to-fridge-to-study-to-sofa routine, depending on your personality
Because it's important to stay stylish while staying safe
So you're working from home, you're in dire need of a haircut and your 5 o'clock shadow is starting to look more Beowulf than Beckham. Your daily outfits revolve around two staples: polo shirt for Zoom conference calls, followed by a soup-stained t-shirt and tracksuit bottoms (which you also wear to bed). Just because you haven't stepped out the house doesn't mean you should forego all sartorial ambition. Here are our top style inspirations during self-isolation...
The Dude (aka Jeff Bridges in The Big Lebowski)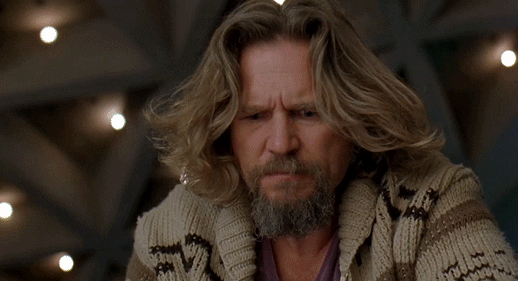 Ranch cardigan
Though The Dude is likely to drop his White Russian upon seeing the price tag, he loves the cotton blend that utilises 27 different types of yarn in seven colours. He also loves the cosseted feel of the shawl collar and the two front waist patch pockets to carry, you know, really important home paraphernalia.
£1305, ralphlauren.co.uk
Shaggy slippers
The Dude is something of an accidental style icon - his clothes are objectively and adamantly awful. But it's not what you wear, it's how you wear it - and this is where The Dude outdoes us all. He inhabits his clothes as we all wish we could, as a second skin and an expression of his best self. They epitomise The Dude's defining characteristic: his airy nonchalance to the expectations of the 9-to-5 world. Because yeah, well, that's like, just your opinion, man.
£83, ugg.com
Plant and algae t-shirt
We're going to let you in on one of our favourite British brands to emerge recently: Vollebak. Founded by twin brothers, its clothes are phenomenally high-tech, with t-shirts designed to last 100 years and a jacket that mimics the adaptive camouflage of the squid by reflecting every colour in the visible spectrum. We're sure The Dude would approve of this t-shirt due to its 100 per cent biodegradable nature. Made from wood pulp from sustainably managed forests and dyed using laboratory algae, the brand claims you can bury it in your garden as worm food once you've worn it to shreds.
£85, vollebak.com
The Fashionista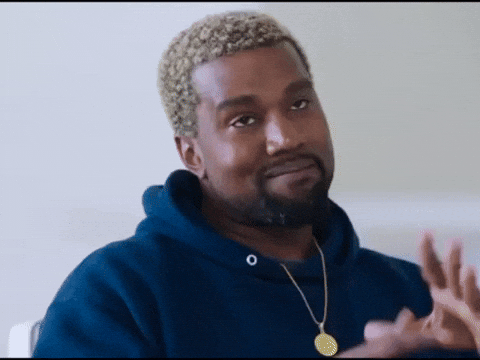 Pangaia tracksuits
Finding a happy medium between working-from-home comfortability and wear-to-bed PJs is no easy feat, but Pangaia has just about managed it. Known for its sustainable ethos and core basics, Pangaia's hugely comfortable collections come with a conscience. Available in 15 colours, these sets are all produced using a lower water consumption dyeing process, 45 per cent recycled cotton (one of the highest grades of recycled cotton currently available on the market), mixed with 55 per cent organic cotton.
Commes des Garçons 'Play'
Amazing what putting an embroidered heart motif on a garment can do, right? A favourite of celebs (Pharell, Drake, Justin) and front row regulars, Comme des Garçons' Play knitwear pulls all the heartstrings with their childish irreverence. Made in Japan, you'll gain instant access to pre-season previews and art galleries around the world, such is the appeal of that heart to creatives across the globe.
Vans Slip-Ons
Vans has reinvigorated the Classic Slip-On silhouette with comfort technology ComfyCush, giving this classic sneaker a first-class fit that feels like walking on a cloud. They're 100 per cent vegan and super versatile.
£57, vans.co.uk
The Preppy Gent
Hamilton and Hare boxers
Your undergarments form the foundations of your comfy work-from-home outfit, so invest in a decent pair of boxers. Hamilton and Hare's feature a mother of pearl button fly, complimentary monogramming and are made from premium grade pinpoint weave cotton for a subtle, luxurious texture and an extra level of comfort. Best of all, the brand offers a flexible subscription service that allows you to set a regular delivery of your favourite underwear every one, three or six months, free of charge.
£35, hamiltonandhare.com
Penny loafers
The reason we've chosen these loafers over countless others is because of their sheer comfort. Crafted from buttery-soft Asteria deerskin leather and hand-stretched, you can forego the usual wear-in period — perfect for loafing around the house.
£385, baudoinlange.com
The Artist
Corduroy jacket
Nothing says 'artist' more than a ruffled scarf, cigarette and a corduroy jacket. Artists spend an awful lot of time indoors and they're a messy bunch; as a result, their clothes achieve a lived-in look that's hard to replicate — until now. This coverall is a great all-rounder, easy to wear and pair with any number of outfits. With a few paint marks on, it'll be a masterpiece in itself.
£475, clutch-cafe.com
Oversized scarf
Because every artist needs a proper scarf that acts as a tourniquet, paint dabber and soulmate...