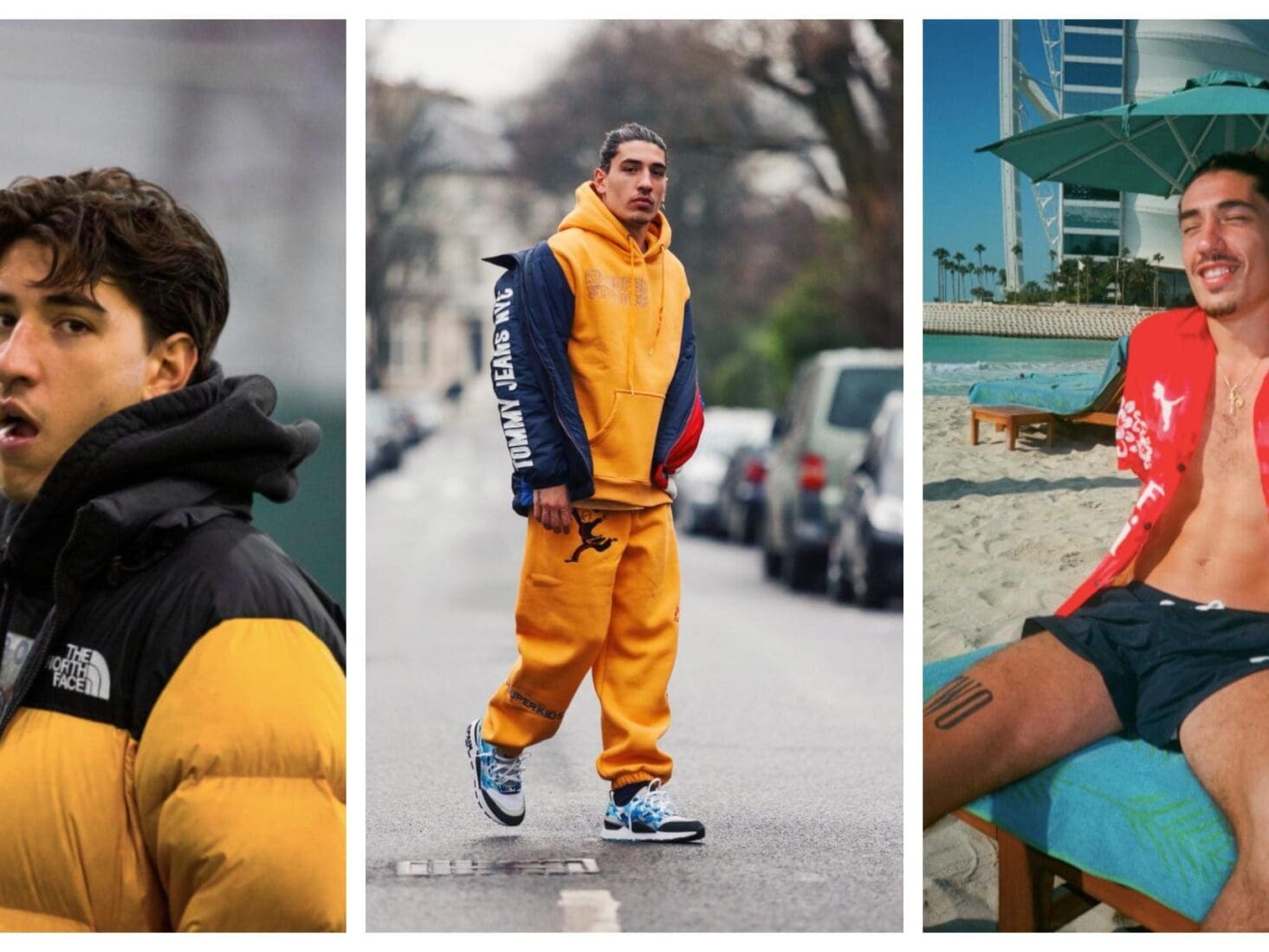 Arsenal's Héctor Bellerín: how to dress like the world's most fashionable footballer
"The problem is that people have an idea of what a footballer should look like, how they should behave, what they should talk about. If you act a little differently you become a target. There is
Héctor Bellerín is not your average footballer. He's not your average 25-year-old either, to be fair. Having completed an online marketing diploma in 2016, Spain's national right-back went vegan in 2017, spoke at the Oxford Union in 2018, walked the runway for Louis Vuitton in 2019 (wearing head-to-toe hot pink) and, alongside Greta Thunberg, was named in this year's Forbes magazine's '30 Under 30'. All this while building a reputation as one of Arsenal's – and the Premier League's – most talented young defenders.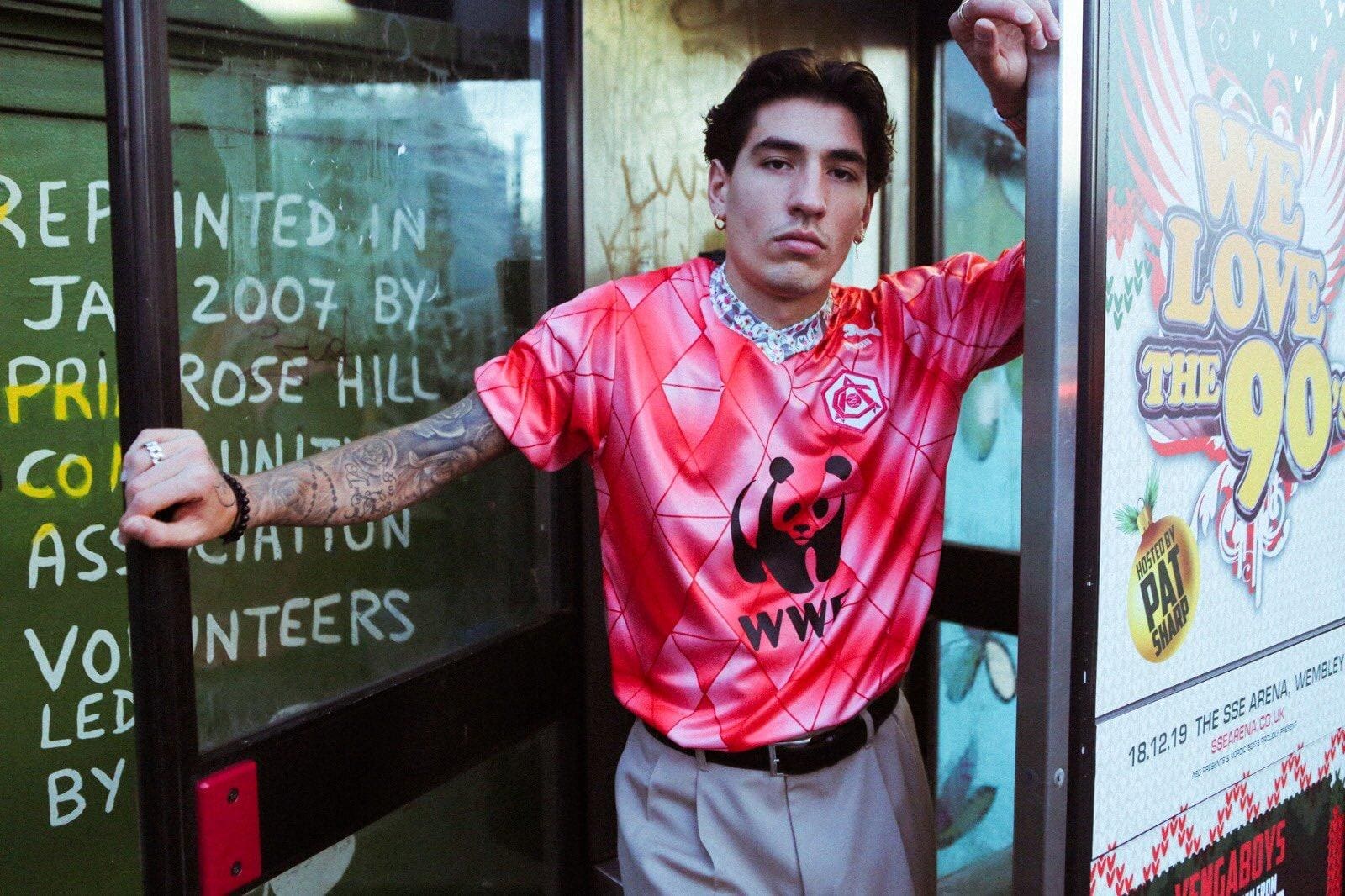 Bellerín, the son of a pattern-cutter, is a man who wears a Burberry trench-coat and patterned scarf, bright beanie hat and teenie-weenie 'Neo from The Matrix' sunglasses just to sit injured on the bench. He's also the man that donated £50 for every minute he played at the Under-21 European Championships to the victims of the Grenfell Tower fire.
According to an interview with Forbes, Bellerín has been utilising lockdown by improving his photographic skills, taking up drawing and concentrating on the marketing and creative agency – B-Engaged – that he co-founded with a friend.
Walking for Louis Vuitton SS20, Paris
"I know a lot of people who support football teams don't care about fashion," Bellerín has said. "For them, it can be quite weird to see someone looking very different. But I've learnt not to read the comments."
Ahead of the return of the Premier League this week, which will see Arsenal take on Manchester City at the Etihad Stadium on Wednesday 17 June, Luxury London sieves through Bellerín's back catalogue for style pointers on how to dress for success.
Avoid the obvious
Bellerín has spoken of getting his first big paycheque on being signed to his first big club. What did he do? He's joked that he bought a Mercedes and then went straight to Westfield – "I was so excited" – where he picked up a Louis Vuitton wash-bag and Gucci belt, just like all his teammates. "Now I'm more careful," he's said – and more expressive. Instead of predictable high fashion labels, Bellerín opts for directional brands like Christopher Raeburn, Raf Simons, Maison Margiela and A Cold Wall. Even the Mercedes has gone. What did he replace it with? A Ferrari? A Lamborghini? Something 4x4ish with security windows? Nope. A Tesla.
Embrace anti-fashion
View this post on Instagram
New money, especially in young hands, all too often gravitates towards the patently luxurious: it's a signal of success. Not Bellerín. Indeed, on occasion he looks positively anti-fashion, definitely thrown together (though not without serious consideration): the beanie hat with the oversized Fear of God denim jacket, worn with tartan check trousers and Balenciaga trainers, for example; or the Puma track top worn with Loewe patchworked pinstripe trousers and Acne Studio sneakers. There's the ponytail or the mullet. The crucifix ear-ring, the Prada bucket hat and the bum-fluff face furniture (well, he was a geeky teen not that long ago). The slightly 70s porn-star pencil 'tache. But then, as Bellerín has noted, "there's no limit to what you can wear. [One day] I wanted to wear my pyjamas with a very cool Neil Barrett jacket. I was really comfy. I could come straight from my bed. I'd recommend it." Comfy? Not your usual fashion fan's top priority.
Mix high and low, sport and smart
Bellerín is an equal opportunity fashion kinda guy: while he could just stick to clothing with eye-watering prices and queue-round-the-block credibility, he doesn't. He's as likely to be found in the very affordable as the very expensive – a Puma track-top, a pair of Vans skate shoes, some simple khakis, or a pair of trousers that his mum made him. Indeed, he likes to mix up his look stylistically, too. Mixing streetwear and sportswear with more high-end labels has long been something of a trend – but Bellerín still does it with flair, being careful to co-ordinate colour and pattern. He clearly takes relish in the details and how they play with or off each other. Thank London. "I feel London is a city where there are so many styles," Bellerín has explained, "so many subcultures, that even if you get those [judgmental] looks in the street, you don't really care [because so many] people just do their own thing".
Don't be afraid to experiment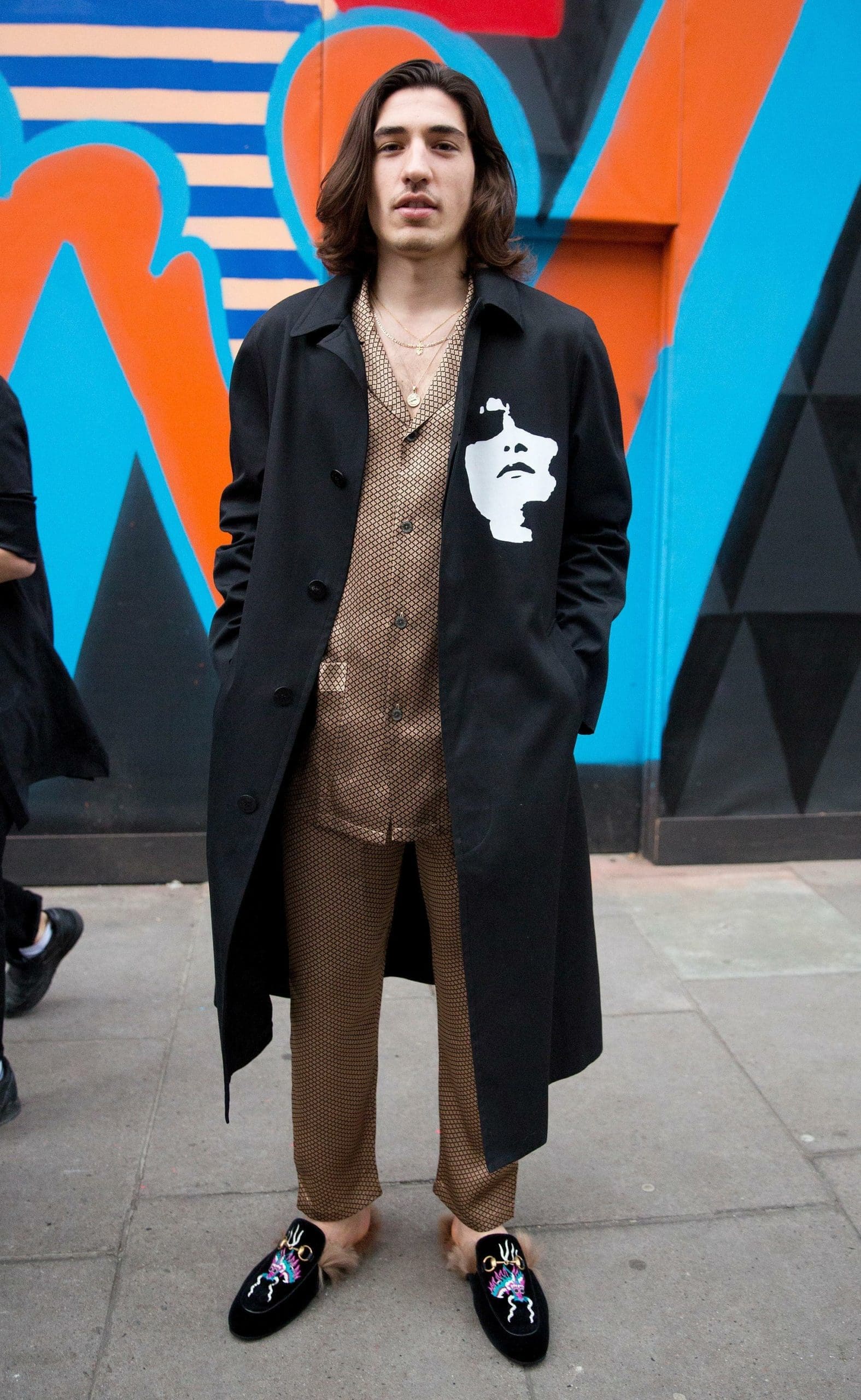 Money and interest allows for experimentation – and when you're on £110,000 a week, you can afford to mix things up. There was the Raf Simons bell-sleeved sweater with the 'NY' logo, worn with Haider Ackermann striped trousers (pictured below). Or the Kidsuper hoodie and sweatpants, in the same orange that downed pilots use to be spotted in when they were adrift at sea, and the gold silk Zimmermann pyjamas, worn with a Christopher Shannon jacket and Gucci Princetown loafers. As one footballer commentator has noted, Bellerín is "either the most fashionable or least fashionable man in football, depending on your outlook". The point, of course, is that Bellerín still manages to look good in this stuff. And he can still dress up smart when the occasion demands – check out the micro-paisley pattern on the shawl-collared dinner suit he wore to the GQ Men of the Year Awards in 2019.
It's not what you wear, it's how you wear it
It's a troupe of Bellerín's style that, as with many a six-year-old boy, he can't quite finish getting dressed. Over that aforementioned Kidsuper orange tracksuit was a Hilfiger jacket, not worn as a jacket normally is, but pulled back off the shoulders. There he is at some festival, again his striped shirt pulled back off his shoulders. He likes to wear his overcoats cape-style too, just draped over his shoulders like some training camp commandant. Socks – because it can seem that no man under 30 wears socks anymore – are a bit of a no-no. Trousers have long been worn too short. But, in short, Bellerín wears his too long. Of course, he doesn't really – the point is that's just how he's styled his clothes on that occasion. It's not enough that he wears the kind of clothes that has the terraces apoplectic – he then has to rub it in by being dandy with it, too.