Crockett & Jones has the winter boots to withstand whatever life throws at you
Inspired by the wilds of Iceland, there's far more to these designs than just good looks
There's something about buying a new pair of winter boots. Sure, in reality, you may be sat on a squeaky leather bench hastily stuffing your feet into shoes before anyone spots the novelty sock you forgot you put on this morning. But, in your head, you're striding across polar wastelands and pioneering Arctic exploration, boldly following in the footsteps of Sir Edmund Hillary and Robert Falcon Scott.
Which is all well and good until your shoddily constructed boots start leaking after two weeks of wear, bringing you back down to earth with a bump.
Not so at Crockett & Jones. The heritage Northampton shoemaker has prided itself on blending modern style with traditional, quality construction for more than 140 years, and nowhere is this more evident than in the new Crockett & Jones AW22 collection.
Featuring five new styles, Crockett & Jones has looked north to the rugged plains of Iceland for inspiration, creating a range of hardy footwear that will look great in the office but won't let you down should you happen to find yourself anywhere from the Outback to the Outer Hebrides.
And, while promises are all well and good, having created boots for the British military during both World Wars and supplied Sir Ernest Shackleton and his crew on their Antarctic expedition in 1914, Crockett & Jones knows the proof is in the pudding. So it took its new boots to Iceland, putting them through their paces across volcanic landscapes and icy glaciers to be sure you're getting only the very best.
So, quality assured, what's on offer? First up, there are three new rough-cut suede styles: Indiana, Denver and Molton.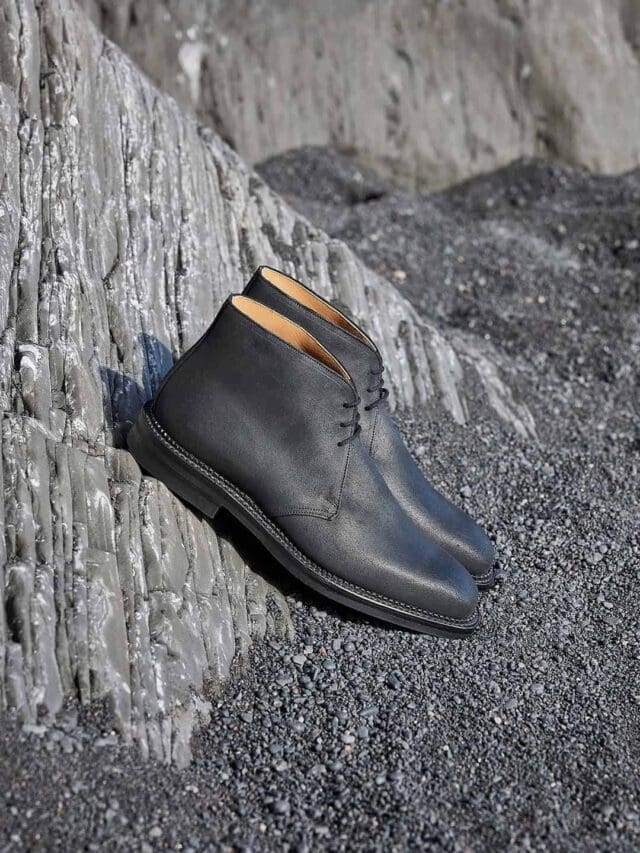 Indiana is the epitome of a winter Indy boot. Taking its cues from the classic American design, it's crafted in a tough, uncompromising waxed suede which boasts water-resistant properties and is cut slightly higher on the ankle, with hook and eyelet laces for a snug fit. Its chunky cleated rubber sole is ready for all terrains and shared by the Denver, a Derby version of the Indiana made using the same 378 boot last but cut lower for utmost versatility.
The Molton, meanwhile, will undoubtedly be familiar to eagle-eyed James Bond fans. Its dark brown sibling became a Crockett & Jones best seller after being worn by 007 in Norway in No Time To Die. For AW22, it returns in a striking black rough-out suede complete with Dainite rubber sole and notched storm welt. Don't hang around – this one's a surefire sell out.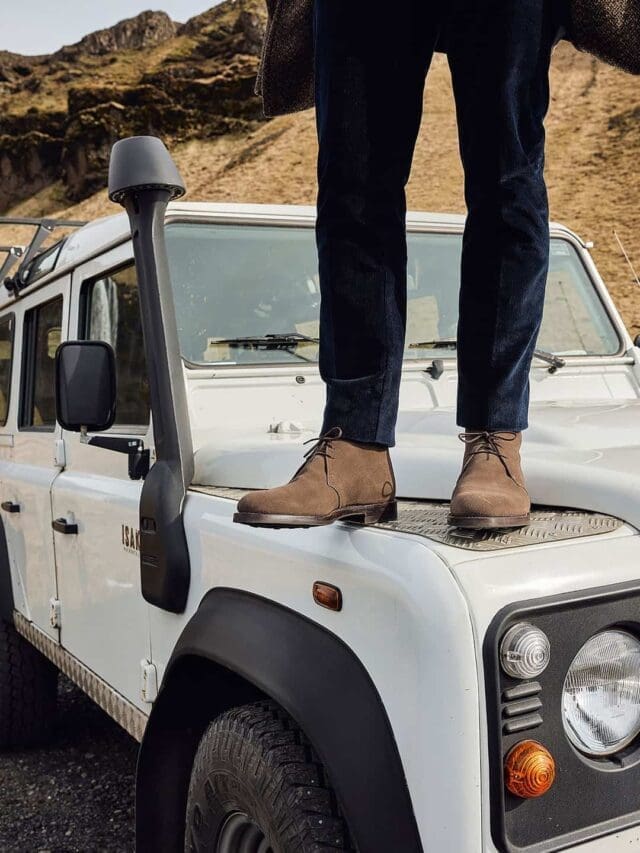 In a similar vein are two new versions of the Chiltern: a Crockett & Jones icon that ranks as one of its longest-standing and best-selling designs. First introduced in 1953, this flattering Rapello suede style is tanned in England and is perfect for town and country – especially in two gorgeous new navy and slate hues.
But we'd be lying if we didn't say we've saved the best for last: allow us to present the Glencoe. We could tell you that this Scotch grain and shearling design has been road tested in 'Arctic State' to ensure supreme comfort and warmth. We could tell you that it's a direct descendant of the style created for Shackleton and that its name comes from the explorer's affiliation with Scotland. We could tell you it features a hard-wearing cleated rubber sole and storm welt.
But do we really need to? It only takes one glance to tell you you won't find a better winter boot anywhere else.
Shop the full collection at crockettandjones.com