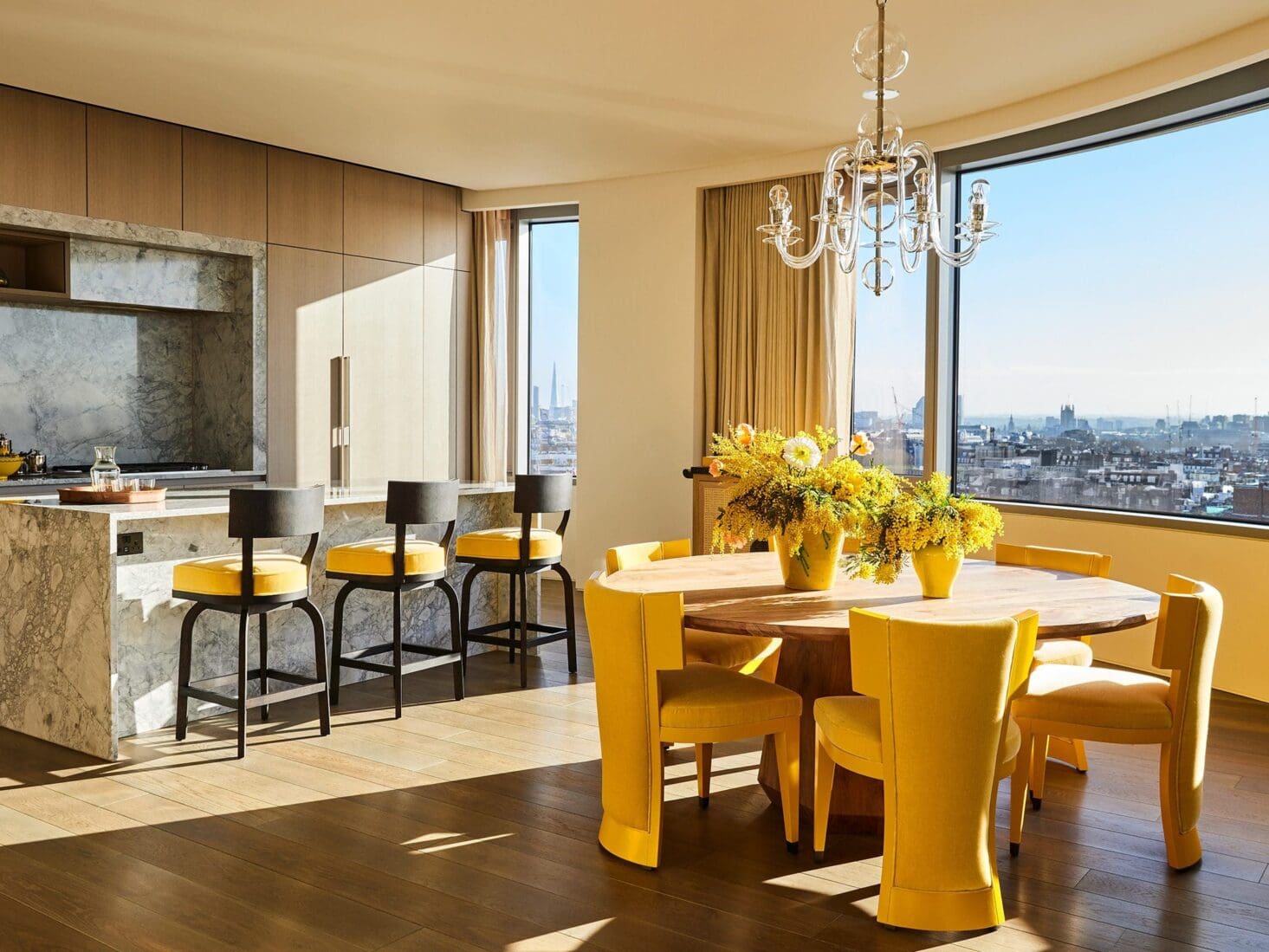 Introducing The Bryanston: London's 'healthiest building'
This Hyde Park-facing development combines air-purifying technology, some of the most extensive wellness amenities in the city, and soothing surroundings
These days, when it comes to super-prime property, ever-more discerning HNWs are looking for something tailored to their unique needs and interests. A 'hook', if you will. Almacantar, the developer behind The Bryanston, a Hyde Park-adjacent collection of 54 residences that finished construction this winter, knows this. Accordingly, it recruited Uruguayan architect Rafael Viñoly to cater to the capital's fitness-conscious elite, creating what it is calling 'the healthiest building in London'.
'Wellness real estate' is a concept that existed pre-pandemic, but came to the fore when the fundamental function of the home changed during lockdowns. Our homes became our gym, yoga studio, spa et al – as a result, we are now seeing an increasing number of homes purpose-built to deliver physical and mental wellbeing.
The Bryanston is set to be the first residential building in the UK to achieve certification from WELL and AirScore, the leading global markers for healthy buildings. How? Well, firstly, all 54 residences are equipped with air-handling units that regulate temperature and remove particulates, carbon monoxide and pollen through concealed ducts and vents.
Environment is also important. The Bryanston's apartments emphasise 'a sense of space' and are flooded with natural light thanks to three-metre ceiling heights and curved full-height windows.
A three-bedroom show apartment, released to mark the completion of The Bryanston's Tower Apartments, which sit on the eleventh floor, exemplifies the practice of curating surroundings to maximise happiness and calm. Designed by David Collins Studio, the 2,923 sq ft home takes inspiration from Hyde Park – it is showcased wherever possible through picture-frame windows and furniture is positioned to offer viewpoints.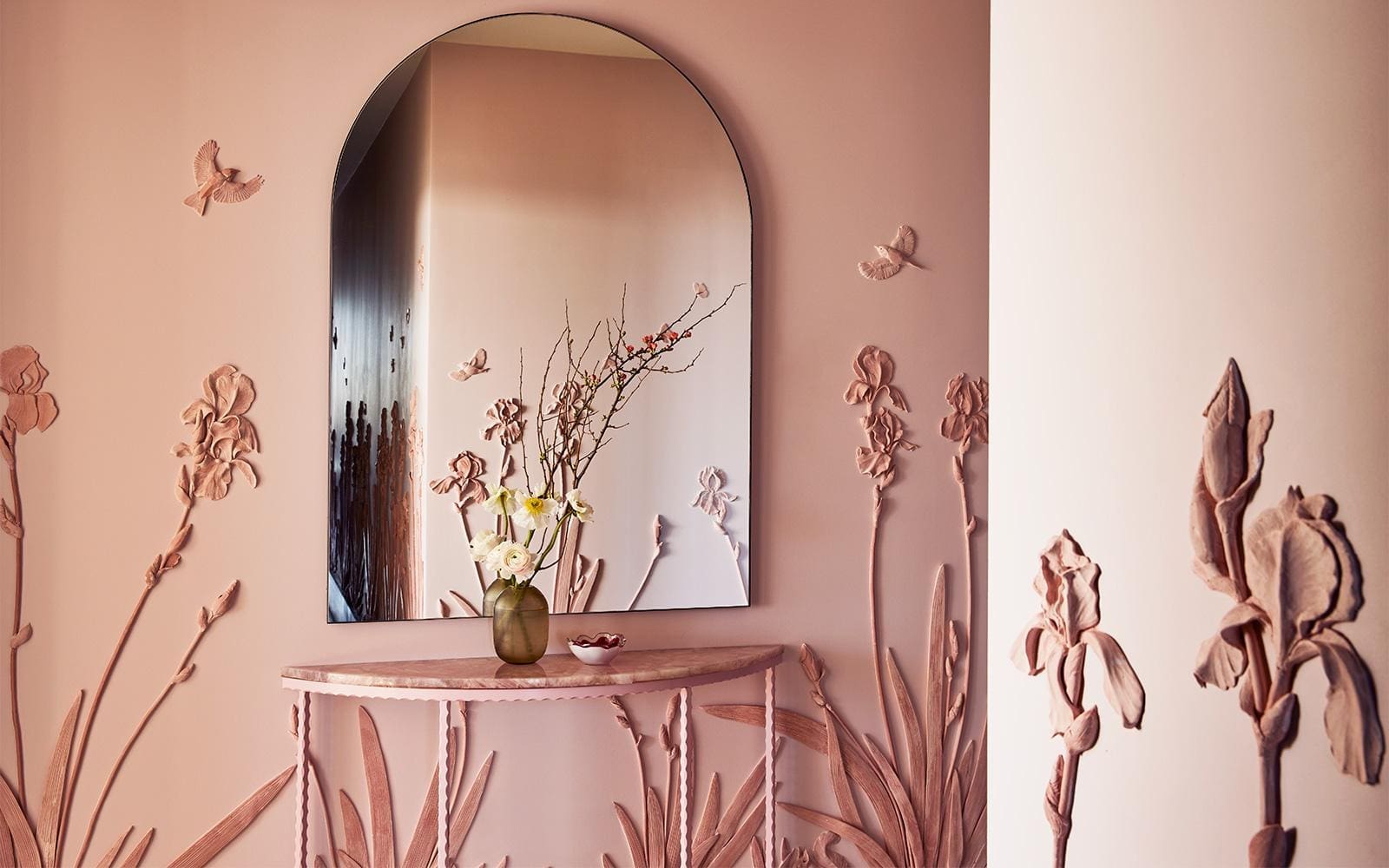 Colour palettes complement the neighbouring greenery; the apartment's lobby sets the tone with a floral installation that snakes along a 10-metre hallway. In the dining room, klismos chairs are lacquered in sunburst yellow (and upholstered in yellow mohair), and The Connaught Bar's iconic martini trolley has been reimagined in limed oak and rattan in the same buttercup shade. Also worth mentioning is the dining table, which was crafted from a felled London Plane tree.
In the principal bedroom, walls have been upholstered in cashmere-wool fabric from Loro Piana, which has been spun into an applique artwork by couture embroiderer Geraldine Larkin. And if you thought that cashmere-soft walls were decadent, try this: each room has been endowed with a custom scent.
But before we get into which room smells like which tree (its cedarwood in the bedroom, ivy in the hallway, and pine in the study, FYI), let's address The Bryanston's extensive wellness facilities. Bespoke amenities cover two storeys, comprising a health spa, a 25-metre indoor swimming pool, a hydrotherapy pool, an experience shower, a sauna, a steam room, relaxation areas and a private treatment room. Don't forget the residents' gym with private training rooms serviced by Scandinavian personal training firm MER World. Other services include 24-hour security, concierge services, a cinema and children's play space.
Finally, The Bryanston's proximity to Grade I-listed Hyde Park is also a health benefit, it claims, and not just because it is possibly the best running spot in London. Green living is known, apparently, to foster greater happiness, a higher sense of worth, and improved life satisfaction.
And, despite being one of the world's greenest cities, finding such proximity in the capital is harder than you might think. A recent Knight Frank report found that less than half of the buildings located along Hyde Park's six kilometre frontage are residential, and only six per cent are modern, luxury apartments.
The estate agent estimates that, by 2023, there will be fewer than ten park-facing apartments for sale at any one time – a forecast that coincides with a growth in demand for parkside living. According to Savills' Prime Index, 31 per cent of people in London ranked proximity to a park as one of their top priorities before the pandemic, and this figure is now 57 per cent.
The conclusion? Get in there while you can.
Prices at The Bryanston start at £2.4 million; Tower Apartments start from £13.4 million. Visit thebryanston.co.uk.