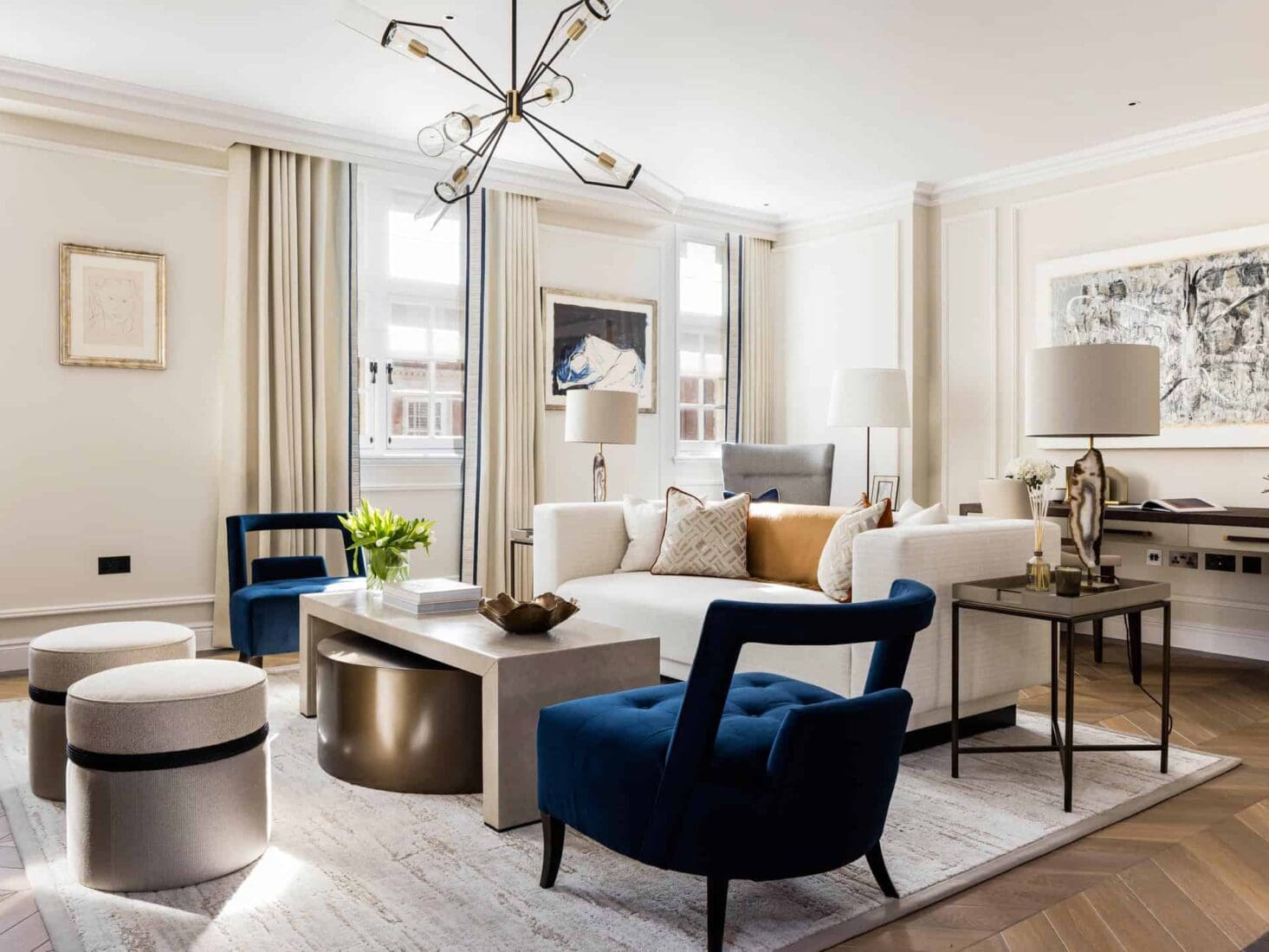 Property of the month: A Mayfair pied à terre with a student 'starter pack'
Did your uni days include personal training at The Connaught and champagne and oysters at Scott's? Ours neither. But for the owner of this property, this will be their reality
For most of us, student life began by being ferried up the country with two 20kg suitcases and a 16-24 railcard in tow. Your parents may have packed you some Asda utensils and a Pot Noodle, to be dispatched in a communal kitchen 10 minutes from your '70s-era digs.
But for your average multi-millionaire offspring, nepo-baby, obscure royal or otherwise mini-UHNW, the experience is quite different. Monied parents don't put their children in dorms; they buy them a pied à terre in Central London from which to be chauffeured to campus – one like this month's Property of the Month.
When this home went on the market, it garnered a lot of interest from parents of students about to fly the nest for the Big Smoke. This may be something to do with the Mount Street location – traditionally, non-Londoners go straight for the Belgravia/Knightsbridge/Mayfair 'golden triangle'; this area represents the pinnacle of PCL and has long been considered the logical place to start for those for whom money is no object.
The size of the property also makes it perfect for privileged undergrads. At 1,500 sq ft and two bedrooms, it's too small for a family home, but ideal for one person (with a little room to spare, of course). It's also in turnkey condition, which is obviously important for those in full-time study, who aren't about to embark on a renovation project.
Finally, Mount Street is a beautiful introduction to the capital. Flanked by the Connaught Hotel on one end and Hyde Park on the other, you couldn't be much better placed in terms of London's landmarks, restaurants and retail. Here, you can get your morning coffee at The Connaught Patisserie, shop at Christian Louboutin, Marni and Simone Rocha during the day, and have dinner at iconic seafood restaurant Scott's in the evening, without straying beyond the bounds of your postcode.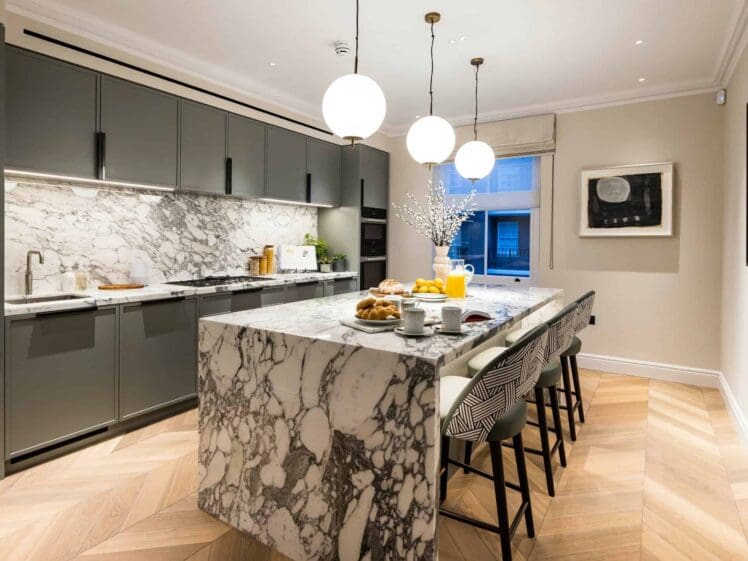 The residence itself is newly-renovated, with the original Queen Anne and Jacobean-revival architecture being picked up in the design. From the contrasting masonry to the John Evelyn Trollope facade, everything has been sensitively restored.
Interiors are the work of Taylor Howes Designs, which chose accent colours and patterns in entertaining spaces and calming neutrals in the bedrooms for a relaxing aura. This is enhanced by the working fireplace, velvet furnishings and warm-toned joinery. The Mount Street property is also decked out with an amazing art collection that includes works by Matisse, Francis Bacon and Tracey Emin. Because god knows every hungover 21-year-old needs a genuine Picasso.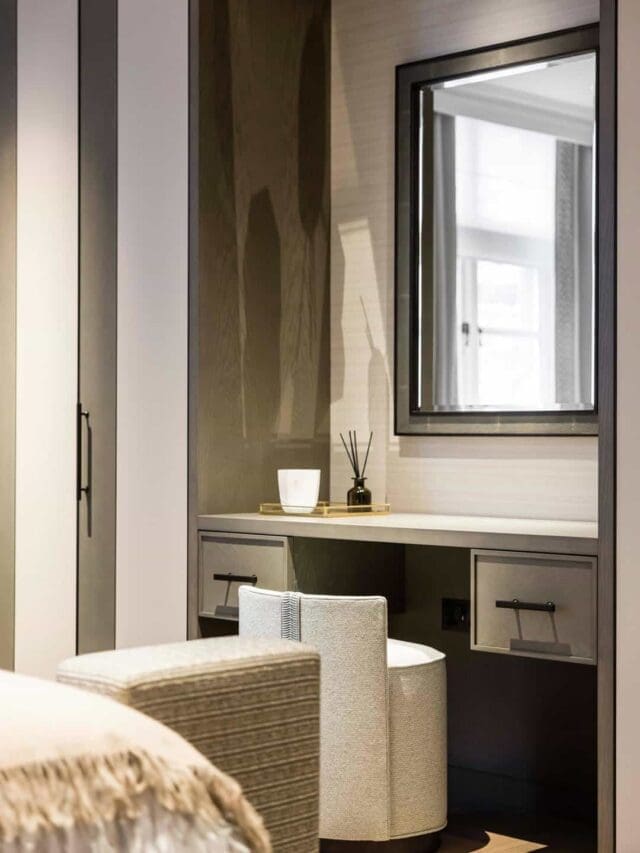 The estate agent has also put together 'Mayfair's ultimate starter pack' for the owner of the Mount Street property – the W1 equivalent of a frying pan and jumbo pack of pasta, if you will. It includes membership to the Aman spa (housed three minutes away in The Connaught), a parking space on Park Lane, and wine tutorials and cellar curation services from Hedonism Wines, with a professional on hand to help recipients spend from a preloaded account. The homeowner will also receive a flower arrangement from a local floral designer, and a Scott's gift card covering several lunches and dinners.
Forget canteen food, dingy dorms and communal laundry. This property is ready to welcome those who want to study in style.
The Mount Street property has now been sold. For more information visit redd-realestate.com.
Read more: London's most luxurious homes with communal spaces