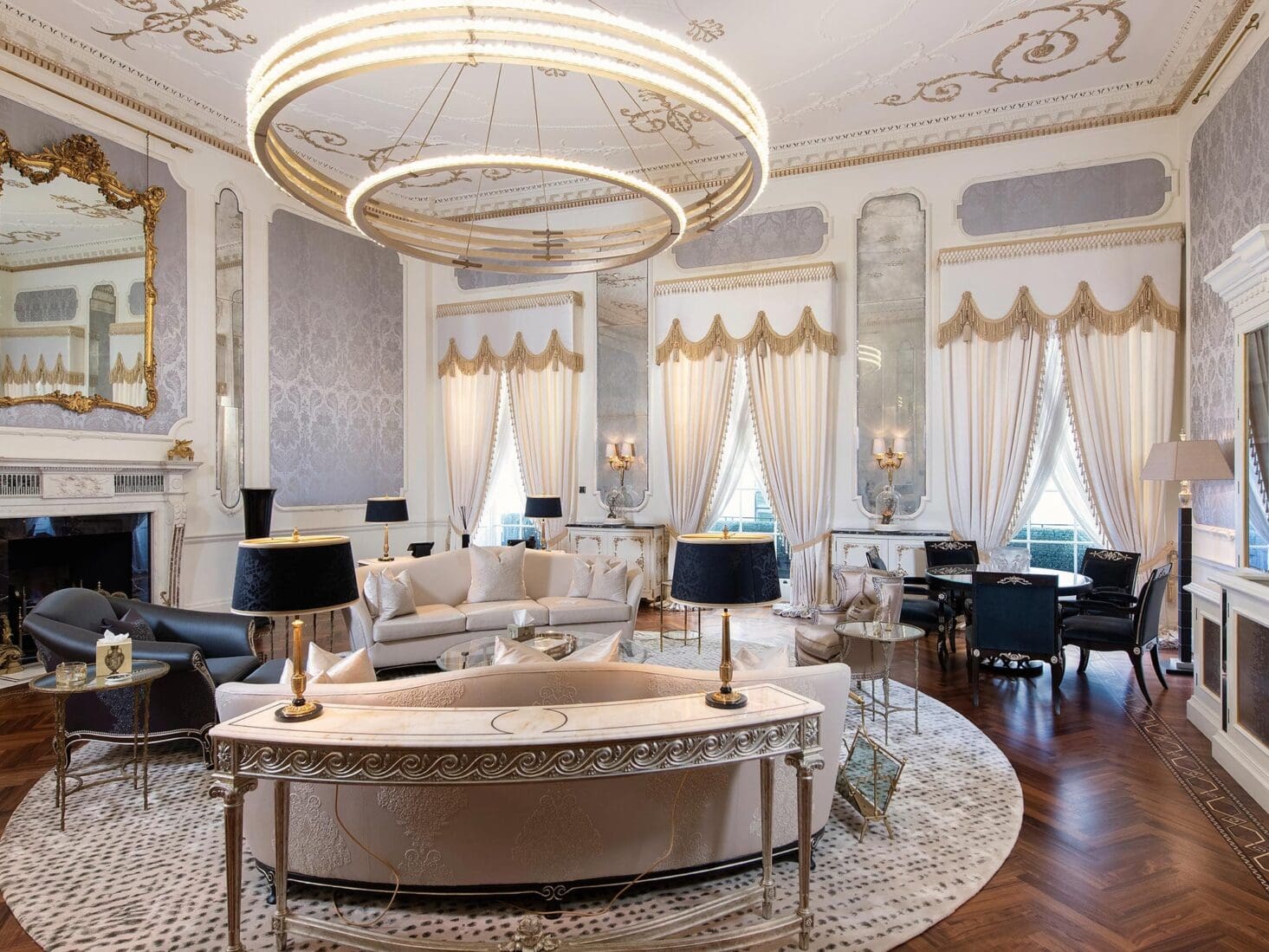 A Mayfair mega-mansion that served as Tom Ford's Gucci HQ is now for sale
This private palace was grand enough to host the Italian fashion house after a PR-motivated relocation from Milan. After renovation by a firm once commissioned by the Royal Household, the building is ready for new residents
Every so often a property comes onto the market that isn't like the others. A residence so larger-than-life, so significant – with a price point so dizzying – that it occupies a league of its own.
This £55 million mega-mansion on Grafton Street, Mayfair, is one such property. It was owned by Gucci during Tom Ford's tenure as Creative Director, providing a space for the fashion designer, along with his CEO Domenico De Sole, to conduct business and entertain figures including Alexander McQueen and Anna Wintour.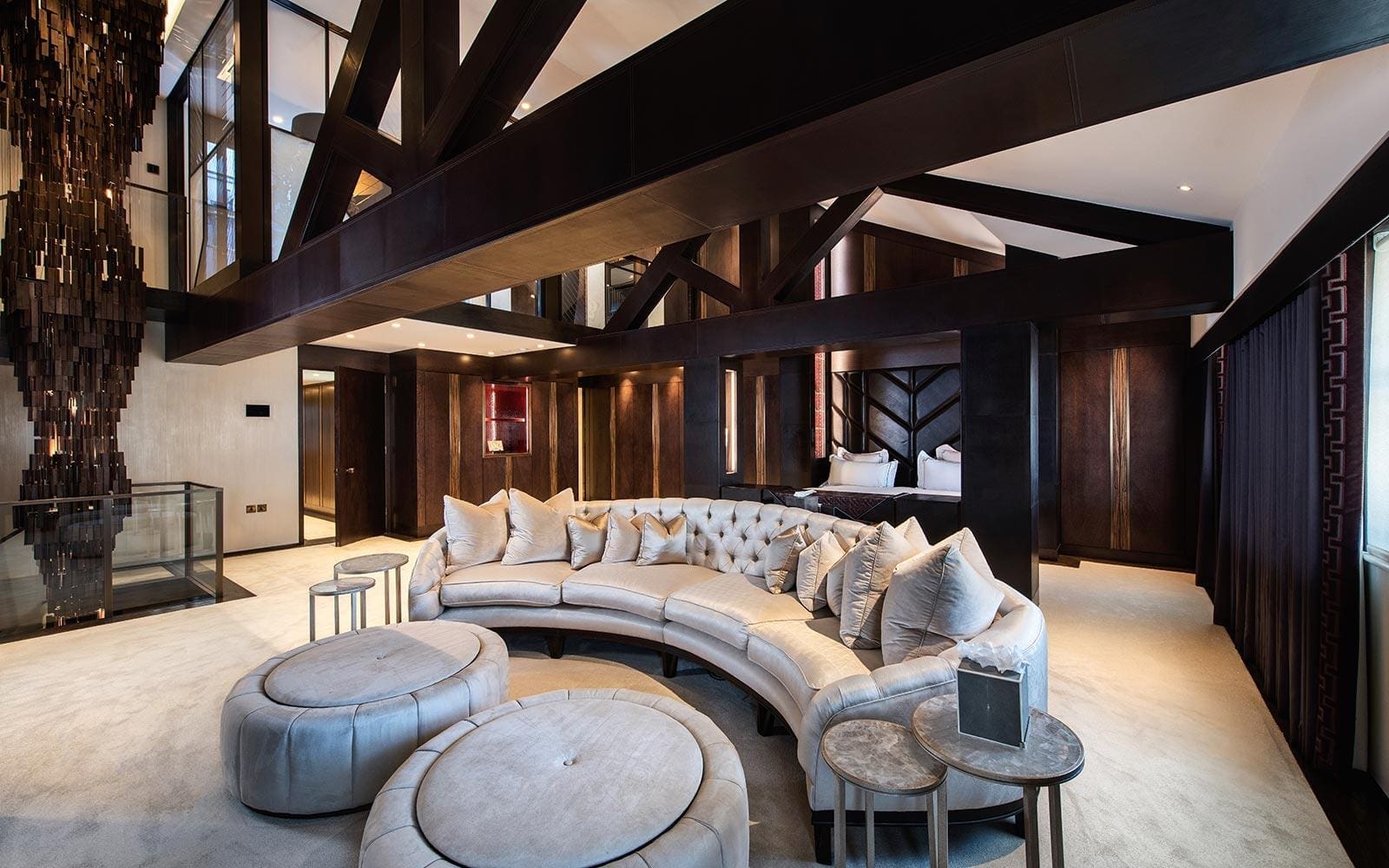 The palatial property was originally built in 1769-1772, designed in Neoclassical style with interiors rendered in gold leaf. It was the home of Lord Brougham, who served as Lord High Chancellor and played a prominent role in passing the 1832 Reform Act and 1833 Slavery Abolition Act. He hosted the likes of HM Queen Victoria and the 1st Duke of Wellington here.
Fast-forward around 200 years, to 1995: Gucci's corporate identity was hanging in the balance following the shooting of Maurizio Gucci by his ex-wife Patrizia Reggiani Gucci in the lobby of the company's Italian headquarters. For the first time since the brand's inception in 1921, it passed out of the family's ownership, into the hands of a Bahrain-based investment fund.
Unsurprisingly, new CEO De Sole felt that Gucci should have a new HQ; in 1998, it relocated to the Grade I listed Grafton Street mansion. Clocking in at approximately 14,000 sq ft (1,300 sq m), the building was given a 24-month refurbishment prior to Ford and De Sole moving in, with the rooms dressed in Gucci custom-designed furniture.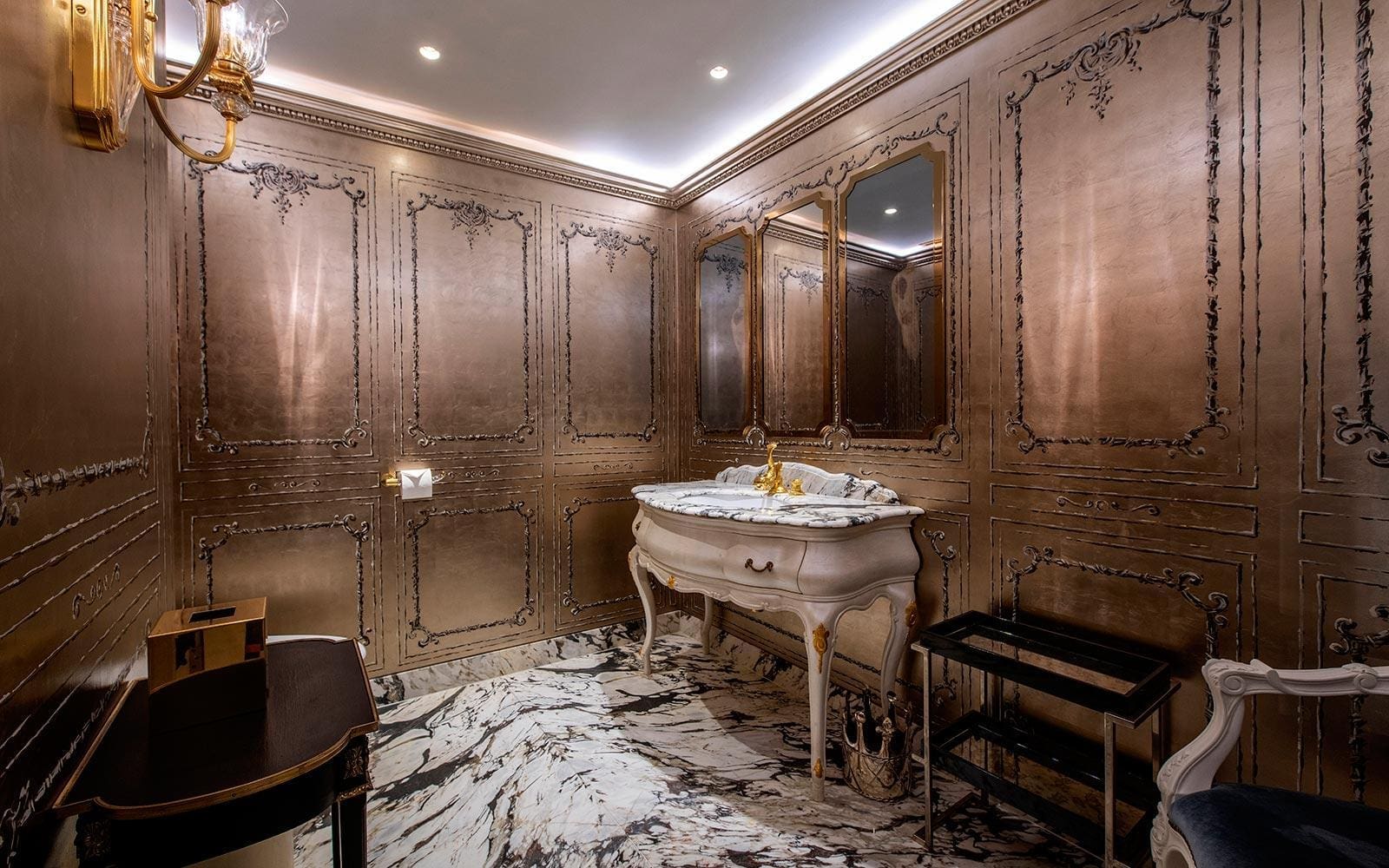 The property's first floor drawing room – with its 20 ft ceiling, ornate Joseph Rose plasterwork, full-height windows, parquet flooring and Georgian fireplaces – became Ford's creative space. The adjoining dining room, which has a carved wood chimneypiece and built-in bookcases surmounted by busts of Alexander the Great, Caesar Augustus and Marcus Aurelius, became Gucci's meeting room and boardroom, while De Sole's domain was on the top (forth) floor: a galleried office with a vaulted ceiling and adjoining sun lounge. It was from this penthouse-style suite that the CEO acquired Yves Saint Laurent in 1999, and where, in the same year, he fought off the hostile takeover bid by Bernard Arnault of LVMH.
Ford and De Sole departed Gucci in 2003, and in 2010 the then-CEO Robert Polet moved the company to Cadempino in Switzerland. Grafton Street was converted back to residential by the same architectural firm that oversaw the restoration of Windsor Castle. Now, for the first time since the refurbishment, the mansion is on the market.
Today, it is arranged over a basement, lower ground, ground and four upper floors, and includes a spacious entrance hall, four reception rooms, a family kitchen, a study/home office, four bedroom suites, four further staff bedrooms, staff facilities and two floors of leisure facilities. These comprise a gym, private cinema, health club with swimming pool, marble-lined plunge pool, mosaic-lined steam room and a Scandinavian-style sauna – all connected by a passenger lift. The garage has parking space for two cars, and there is access to a spacious garden terrace, first floor balconies and a sun room/conservatory on the top floor.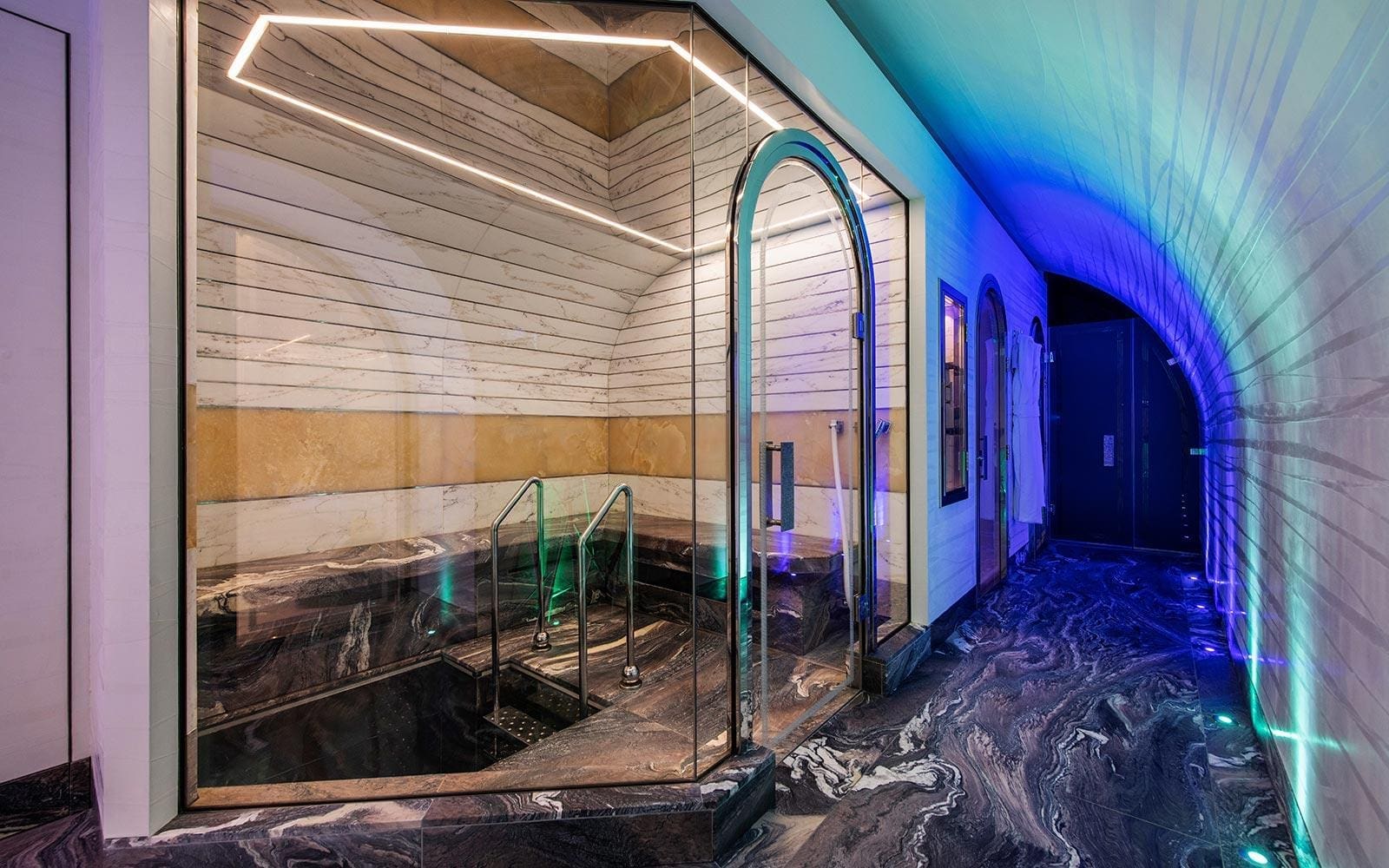 This property has played a starring role in the history of luxury; it has hosted royalty (both actual and fashion) and has undergone renovation fit for a Queen. Its scale, specification and amenities are more akin to a six-star hotel than a home – a state of affairs that attracts a very specific type of buyer. Watch this space.
The Grafton Street mansion is available to either purchase for £55,000,000 or to let for £40,000 per week. For further information visit www.beauchamp.com