The green wedding guide: How to throw a sustainable wedding 
Environmental concerns have never been more important to engaged couples - but how exactly do you throw a major event that doesn't harm the planet?
It's easy to think of a wedding as 'just one day' but, according to Gwenda Jeffs, editor of sustainable wedding directory Green Union, your big day comes at a cost that extends far beyond the bill. "The environmental impact of weddings is huge. A typical wedding generates one-third of a metric tonne of solid waste and 14.5 tonnes of carbon dioxide, which is the equivalent weight of 100 bowling balls and driving 36,000 miles."
While tree-planting is the time-honoured go-to for offsetting your carbon footprint, Holly Episkopou, founder of Wonderlust Events, feels it should be a last resort – especially as not all offsetting schemes do what they say on the tin. "If couples make conscious decisions from the start around reducing, reusing and recycling they can then save offsetting for the unavoidable."
From zero-waste catering to plantable invitations, these are some of the easiest swaps to help you plan a stylish and elegant wedding that is less harmful to the environment.
Food & Drink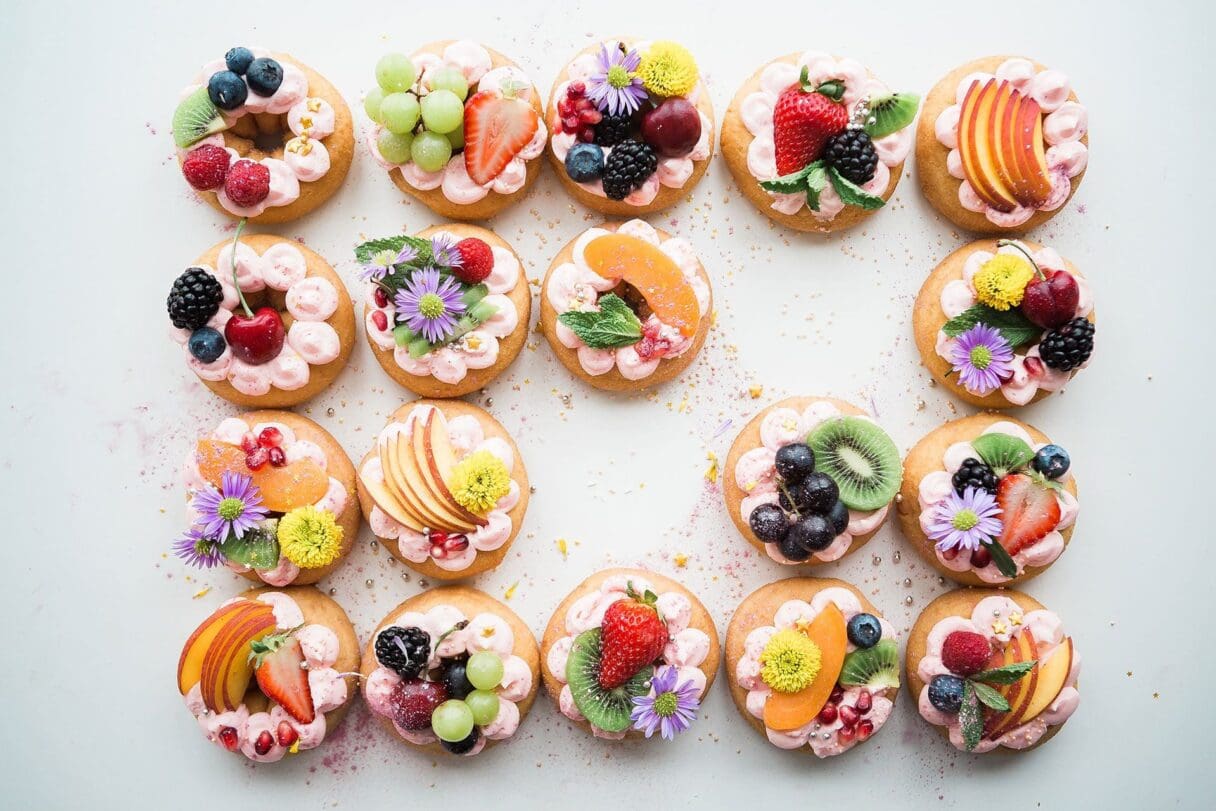 "Food waste – both in preparation and on the plate – is a big issue," Michelle Miles of the Sustainable Wedding Alliance explains. "But thankfully wedding professionals are starting to get on top of it." When selecting a caterer, she suggests asking about their green practices and what they do to minimise and dispose of waste.
For example, luxury catering company Lettice Events is committed to sustainability with a plastic-free kitchen and even turning its waste oil into biodiesel. Keep in mind that plated dishes will produce less waste than a buffet and, if you plan ahead, additional leftovers can go to friends, family, or a local homeless shelter.
To further reduce your ecological footprint, choose a caterer who prioritises local, seasonal and organic produce, such as family-run business Planted, which offers an entirely vegetarian and seasonal menu. You'll likely find the food is of a higher quality and much more delicious too. The same goes for wine: opt for natural, organic and biodynamic varieties to support environmentally conscious producers.
How to choose a sustainable wedding venue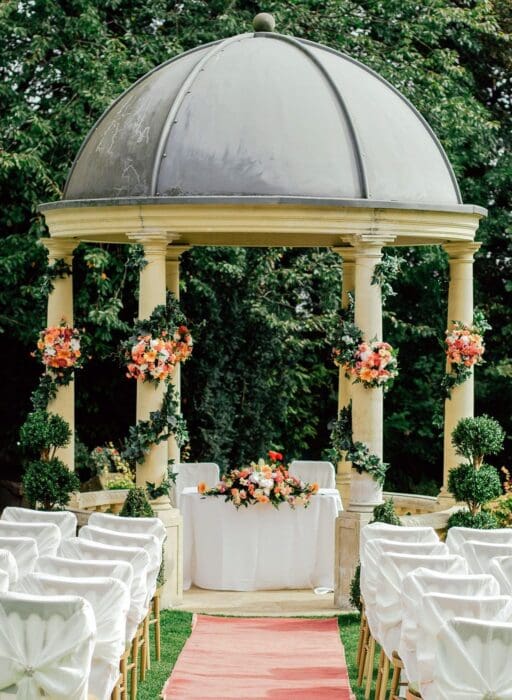 A simple outdoor wedding can be a beautiful and more environmentally-friendly option, but remember that a wedding venue with the necessary infrastructure in place will lessen the amount of energy and resources needed if you plan to construct marquees and tepees and supply them with power.
Miles suggests asking potential venues about their sustainability policy before booking, as well as what they're doing to balance people, profit and the planet. "Travel is one of the biggest areas of environmental impact and can be hugely reduced, so start by choosing a venue that is accessible. Look for somewhere to hold both the ceremony and the reception and help guests coordinate with each other to keep their travel to a minimum."
When it comes to destination weddings, Episkopou is acutely aware of the impact they have on the environment. When organising an event abroad, she uses local suppliers and produce and aims to support as many local businesses as possible. "We are strong believers that sustainability is not just about your carbon footprint but also about community and social responsibility," she explains.
Environmentally-friendly wedding flowers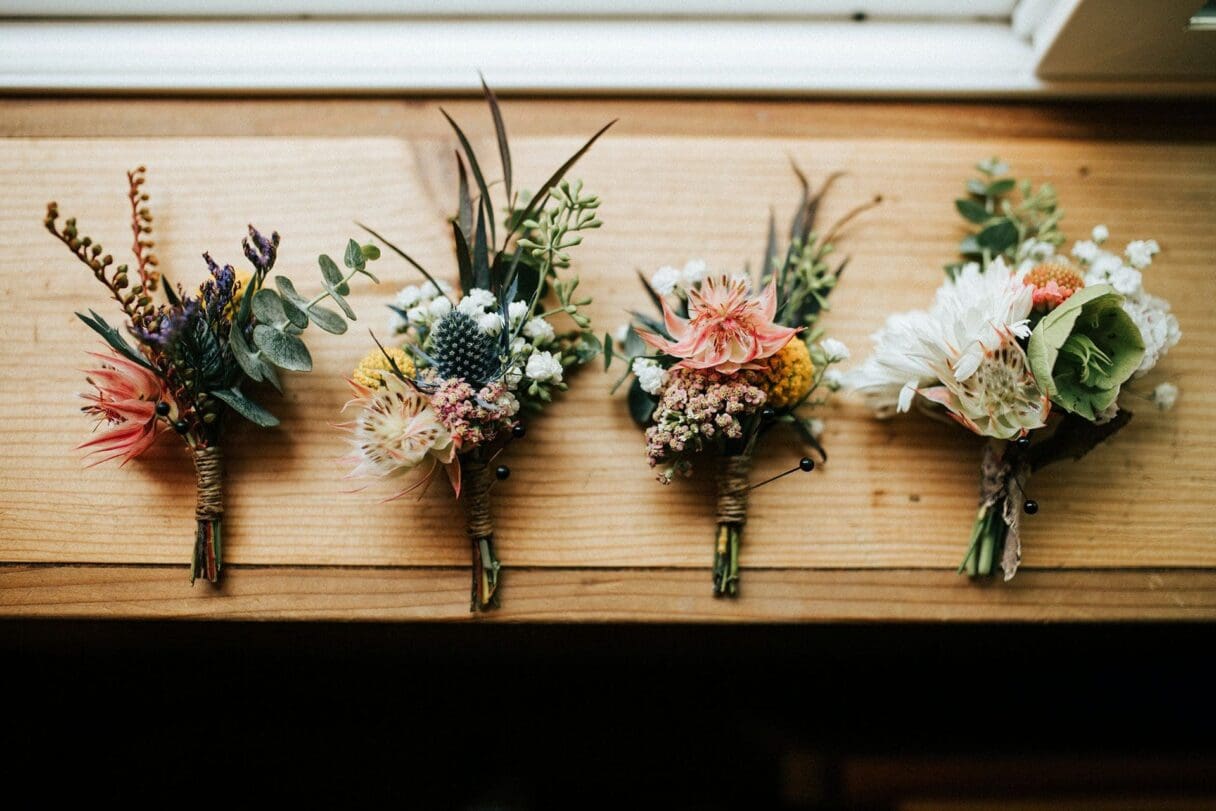 If your heart is set on using fresh floral arrangements, avoid anything that has to be flown in from outside the UK and instead look for seasonal varieties that are grown free from chemicals. For her wedding last year, sustainability influencer Danielle Copperman opted to decorate with potted plants instead of freshly cut flowers. "We then either gave them to guests to take home or replanted them in ours and our families' gardens."
Episkopou encourages couples to reuse flower arrangements by moving them around – church to centrepieces or to frame the DJ booth. "This saves wastage at the end of the day, as well as money." Another way to manage waste is to ensure you dispose of flowers consciously. London-based florist Blooming Haus composts all green waste, such as leaves and stems. "Pressed flowers also make unique thank you cards," it suggests.
The Wedding Dress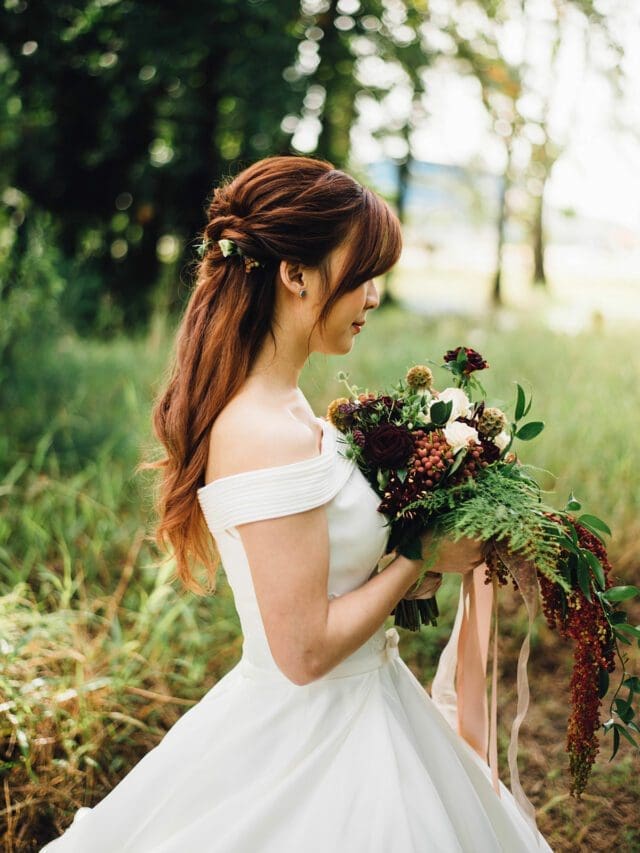 As a slow-living advocate, Copperman is committed to sharing style inspiration that is sustainable yet luxurious. Her wedding dress, an outfit typically designed to be worn only once, was no exception. She looked at second-hand options, vintage, sustainable bridal brands and biodegradable fabric. "In the end, I worked with a vintage dress and deadstock fabric which would have otherwise gone to waste, and avoided sequins and beads which are often made of plastic." The result: a dreamy off-the-shoulder gown in pearl ivory duchess satin was a far cry from the hemp and dull colours often associated with eco-friendly fashion.
A new generation of conscious brides are looking at bridalwear through a new lens, preferring to save money and not be wasteful. They are looking at companies like Hurr Collective to hire designer dresses, The Sustainable Bride, to rework family hand-me-downs and vintage finds. There are also brands, such as The Own Studio, which make dresses designed to be easily reworked or restyled and worn again after the big day.
Sustainable wedding cakes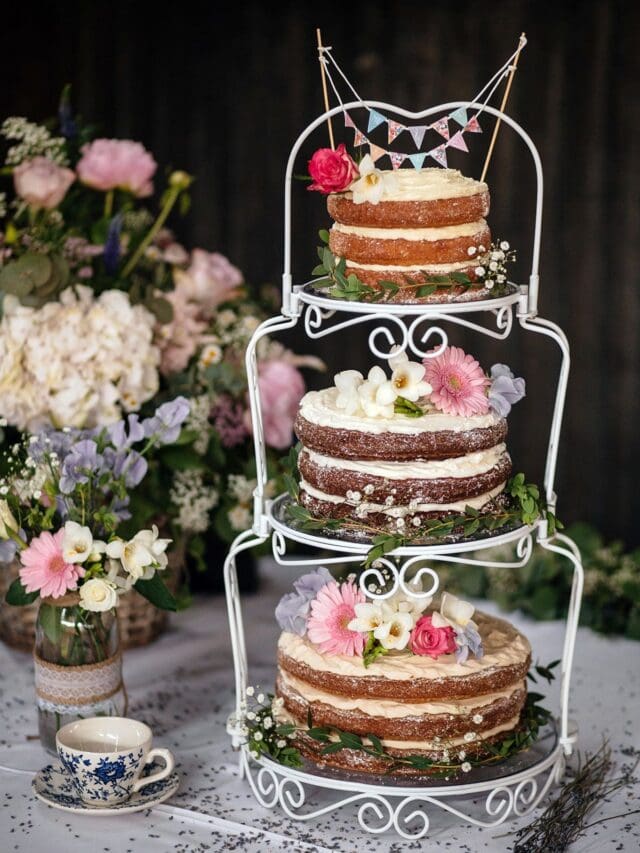 As with all suppliers, first look for someone local to minimise the distance your cake has to travel. A vegan cake will contribute to your wedding being more environmentally friendly but cake designer Lara Kenny, of Love from Lila, is proof that delicious, traditional-looking wedding cakes can also be sustainable. "For me, sustainability is about three things: ingredients, decorations and process." She bakes using green-energy sources, uses locally-sourced British ingredients from organic farms and decorates using real flowers, herbs and foliage from her own garden, as well as dried flowers or fresh fruit.
Waste is, once again, a big problem when it comes to wedding cakes. Kenny manages recipes carefully to avoid this, donates off-cuts to her local community and suggests avoiding fondant cakes as guests almost always leave the icing. Another idea is to serve cake as a late-night snack so it gets eaten when guests are hungry. "I also remind couples they can freeze leftover cake to enjoy over the first few months of marriage."
Stationery & Signage
Beautiful printed cards may set the tone for your big day but, sadly, they often end up in the bin. "Going paperless is the most sustainable option for invitations and all wedding-related communications," advises Jeffs. "But if you can't resist the tangible, there are eco-friendly options."
Invites printed on seeded paper, like those made by Beloved Creations and The Little Green Company, can later be planted to grow into wildflowers as a memory of your wedding day. Handmade cotton rag paper and birch plywood for signage are other sustainable options, while Made by Rae Designs uses 100 per cent recyclable, biodegradable paper sourced from UK-based paper mills.
To further reduce wastage, Episkopou recommends personalised stationery. "If you put names on the menu, you don't need to print place cards as well. Our edible table plans, made with everything from small bottles of olive oil, fudge or lollipops, double as wedding favours."
Décor & Confetti
When it comes to décor, prioritise items that can be reused over single-use anything. Hire what you can from prop rental companies, like To Have to Hire, and extend the life of everything else by incorporating it into your home or donating it to charity after the big day.
Confetti – originally thrown over newlywed couples to wish them prosperity and fertility – is a small tradition that seems harmless but wreaks havoc with the local ecosystem. Ask your venue about how to best preserve their landscape and then opt for confetti made from seed paper, dried flowers or bird seeds.