Which London businesses will be closed on 19 September?
In respect of the State Funeral of Queen Elizabeth II, many London stores and cultural destinations will be closing
Monday 19 September 2022 will mark the State Funeral of Her Majesty Queen Elizabeth II with the day also being designated a national Bank Holiday. In respect of the occasion, and to allow their staff time to mourn the Queen's passing, many of London's most prominent department stores, cultural institutions and hospitality businesses will close for the duration of the day.
This list will be updated as we receive news of further closures.
Harrod's
Harrod's flagship department store in Knightsbridge will remain closed all day on 19 September, along with all other secondary locations.
Liberty
Having closed on 9 September as a mark of respect immediately following the death of the Queen, the Soho department store will close again for the day of Her Majesty's funeral.
Selfridges
Selfridges joined Liberty in closing on 9 September and will also be closing on 19 September in respect of the Queen's funeral, with this closure extending across all branches, including those in Oxford Street, Birmingham and Manchester.
Fortnum & Mason
Fortnum & Mason, the Piccadilly grocer which holds Royal warrants from both the Queen and King Charles III, will close all its stores and restaurants in respect of the Queen's funeral. Since the announcement of her death, the Piccadilly flagship has also flown its flag at half mast and stopped the chiming of its famed facade clock.
Harvey Nichols
Knightsbridge department store Harvey Nichols will be closing for the duration of the day of the State Funeral, alongside the group's UK branches in Bristol, Manchester, Edinburgh, Birmingham, Leeds and Liverpool.
John Lewis
John Lewis will be closing all of its department stores and Waitrose supermarkets (with a very limited number of exceptions) including its Oxford Street flagship store for the duration of 19 September.
M&S
Marks & Spencer will be ceasing customer delivery services and closing all stores on 19 September, except those serving mourners queueing to pay their respects to the Queen. However, these stores are expected to close by 10.30am and remain closed for the rest of the day. Its four stores closest to Westminster Abbey and St George's Chapel in Windsor will reopen after the funeral while franchise stores in transport hubs and hospitals will likely remain open.
Historic Royal Palaces
All of the Historic Royal Palaces, including the Tower of London, Hampton Court Palace, Hampton Court Palace, Kew Palace, Hillsborough Castle, Banqueting House and Kensington Palace, will be closed to visitors on 19 September, although mourners will still be able to lay flowers and pay their respects to the Queen outside these locations. As would be expected, Buckingham Palace will also remain closed during the State Funeral.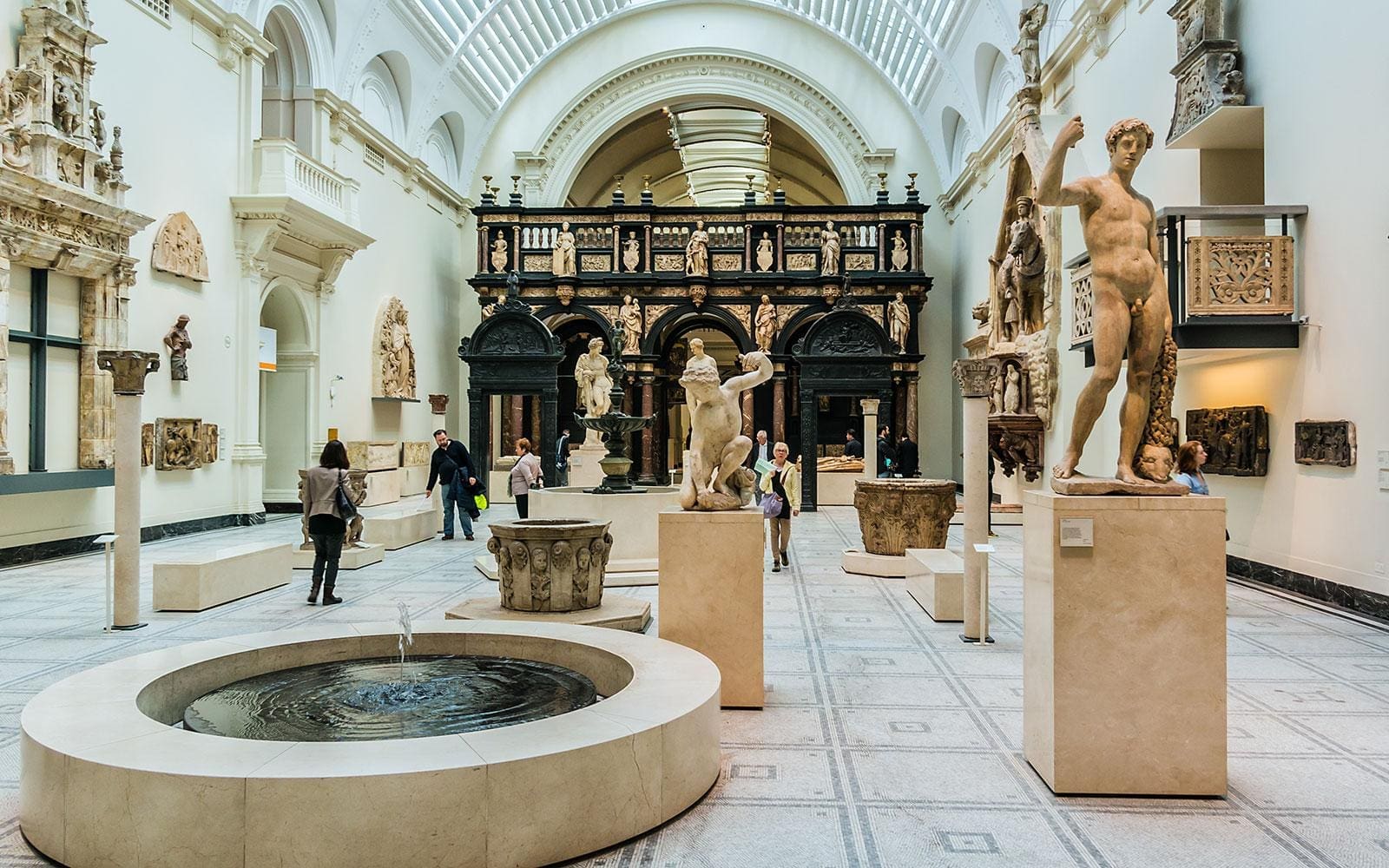 London Tourist Attractions
A number of London's top tourist destinations, including Tower Bridge, Madame Tussauds, London Eye, Royal Observatory, London Zoo and HMS Belfast, will be closed in respect of the Queen's funeral. St Paul's Cathedral will be closed to visitors save for regular services and for private prayer and reflection until 20 September.
Museums & Cultural Institutions
All of London's large museums, including the National History Museum, Science Museum, V&A, all Tate Galleries, British Museum and National Gallery, will close for the Queen's funeral.
Theatres
If you're planning to visit one of London's many theatres on 19 September, the best advice is to check ahead as it is expected that many theatres will be closed. The Royal Albert Hall, Royal Opera House, Shakespeare's Globe, Old Vic and National Theatre have confirmed they will be shut entirely on the day of the funeral.