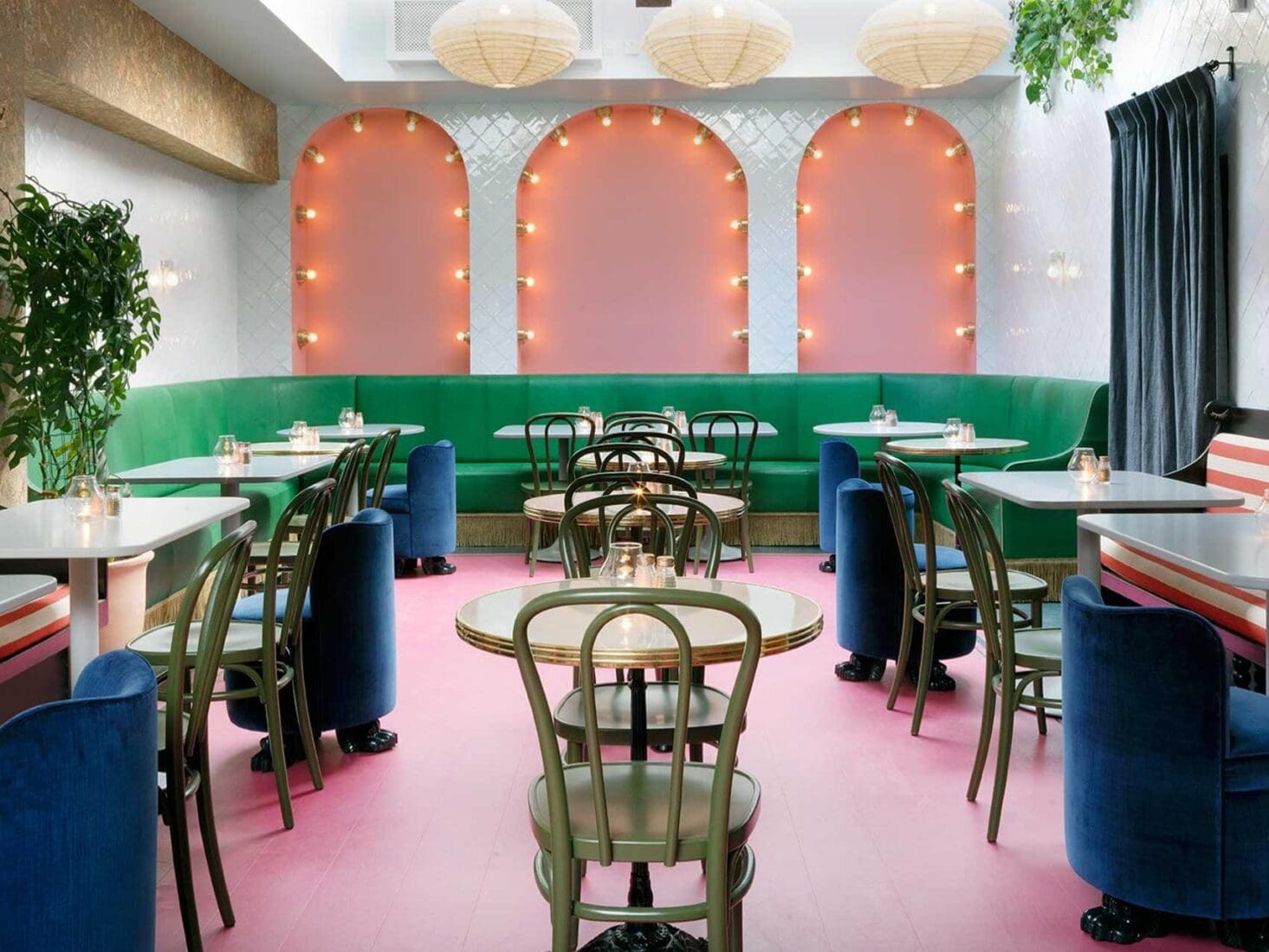 I Want Scandi: Inspiring Interiors by Beata Heuman
My style in three words: playful, comfortable, considered.
"Every room should sing!" declares Beata Heuman, of her design philosophy. How you interpret this chirpy mantra is up to you, but we take it to mean that we should incorporate our quirks, beliefs and experiences into our homes' décor to give them life and personality. Beata's playful, original work does exactly this for her clients. She earned her design stripes working under the guidance of industry stalwart Nicky Haslam for nine years, before branching out on her own.
Just five years later Beata has been recognised as House and Garden's inaugural Interior Designer of the Year 2018: it praises her look as "comfortably modern with a great use of colour". The studio applies a "Scandinavian level" of attention to detail and longevity and, in addition to interior design, sells a growing collection of its own fabrics, wallpapers, lighting and furniture.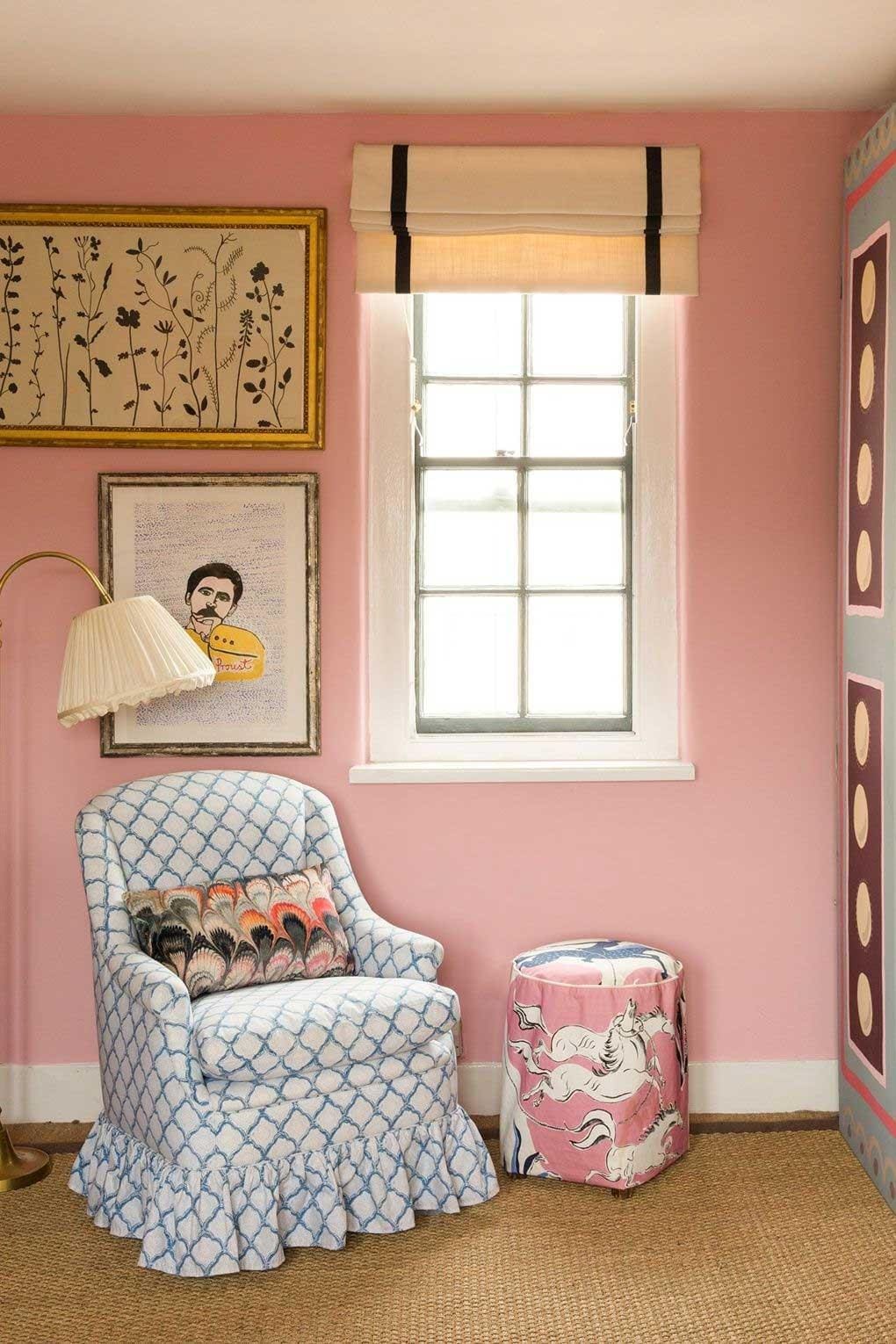 How do you like to start a project?We always start with a floor plan and furniture layout. This becomes the base of all of our designs, the masterplan of how each space is used.
Where does inspiration come from?It really can come from anywhere but we look a lot to the past, referencing our extensive library of interior books. As a working mother with a toddler and another one on the way, I don't have as much time to go explore as I used to and I find Instagram a fantastic source for ideas and inspiration.
Describe your style in three words.Playful, comfortable, considered.
What are your favourite three objects or design elements in your own home?One is an antique royal banner from the former kingdom of Dahomey, which hangs as a centrepiece over our living room fireplace, and opposite is a large photograph depicting pink hay bales from the series Bastard Countryside by the talented artist Robin Friend. My favourite piece of furniture is probably our dining table, which I bought from Foster & Gane, designed for the elegant Stockholm department store NK by Axel Hjorth in 1938.
Can you give an example from your portfolio where you feel form perfectly meets function?This is what we always strive to achieve but I'm particularly proud of how we approach bathrooms, which can often be formulaic; we try and make them original and warm like any other room in the house while of course being functional.
Favourite accounts you're following on Instagram?@tat.london @genemeyer3 @sarah_balineum
What is luxury, for you?It would be to live in an exquisite, perfectly-run home without having to lift a finger – although maybe I would get a bit bored, I'm quite hands on (I'm sure I could get used to it though!).
Your current favourite colour:I'm always partial to a bit of green.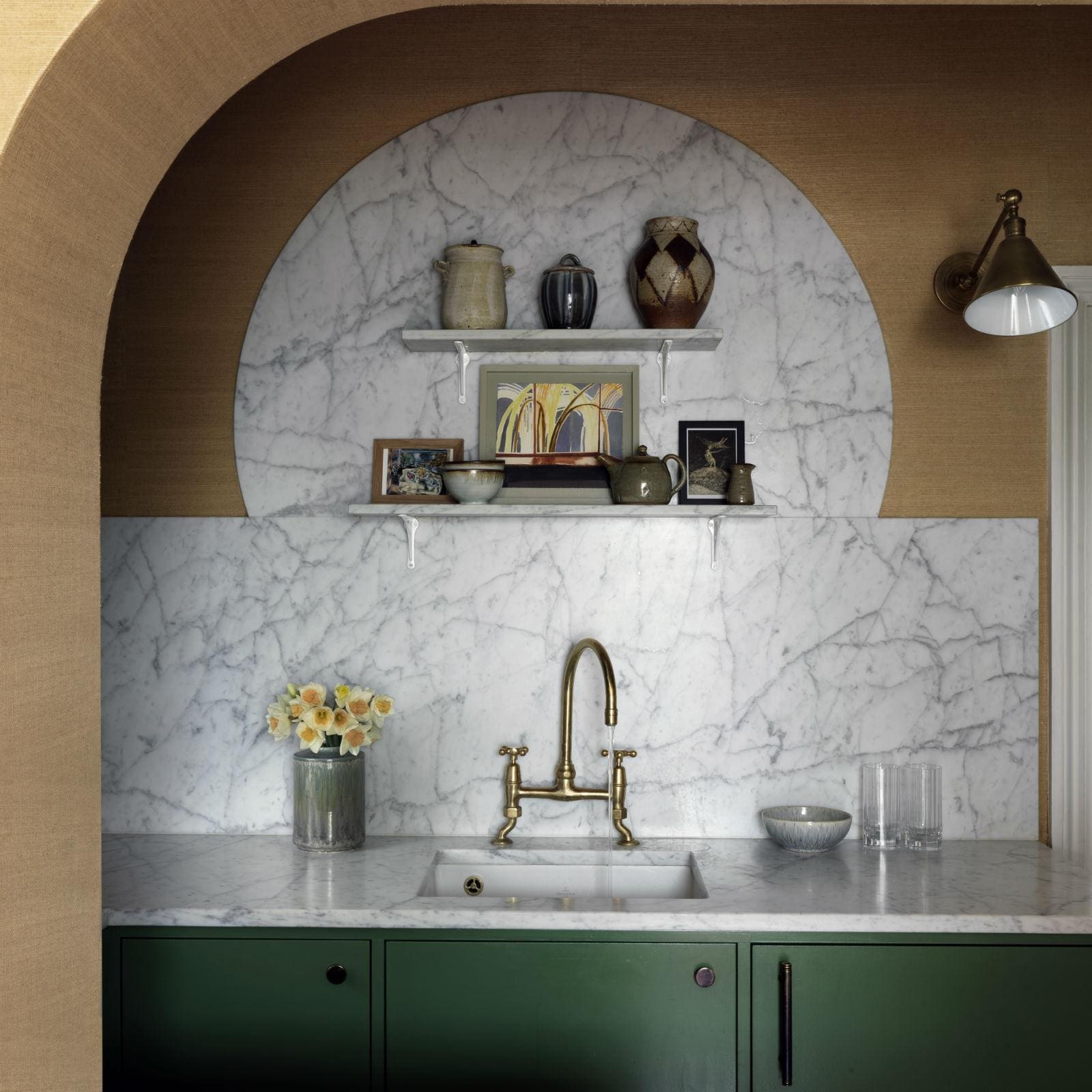 Where are you next going on your travels, for business or pleasure?My husband and I are going to Puglia – I have never been before – which I'm very excited about.
If you had an unexpected 24 free hours to fill in London, you would:Do a self-indulgent 'me' day; go to the National Portrait Gallery and Somerset House followed by a leisurely lunch in Soho somewhere, perhaps Barrafina's or Bocca di Lupo. After that I would go browsing and do some shopping, end the day with drinks and dinner at 5 Hertford Street and to really make the most of my 24 hours, check into Claridge's where I would enjoy a delicious breakfast the next morning.
Where is home?A 1860s house close to the river in Hammersmith. I love how close to nature you are here, with lovely walks along the tree-lined river on the south side and beautiful, charming old houses on the north side, and you are still only about 20 minutes away from central London if you jump on the Piccadilly line.
Your three dream dinner party guests:Oscar Wilde, Susan Sontag, Evelyn Waugh.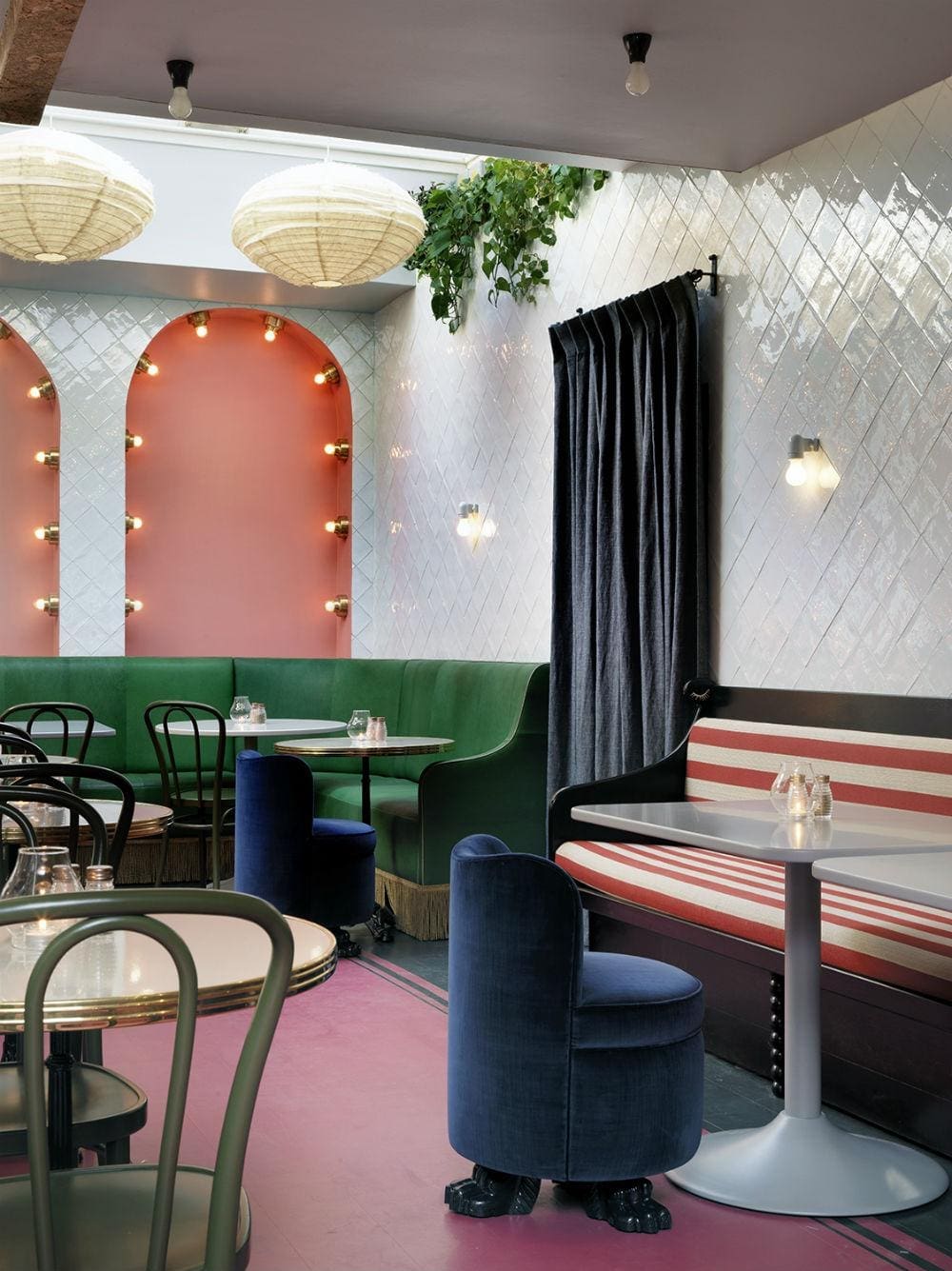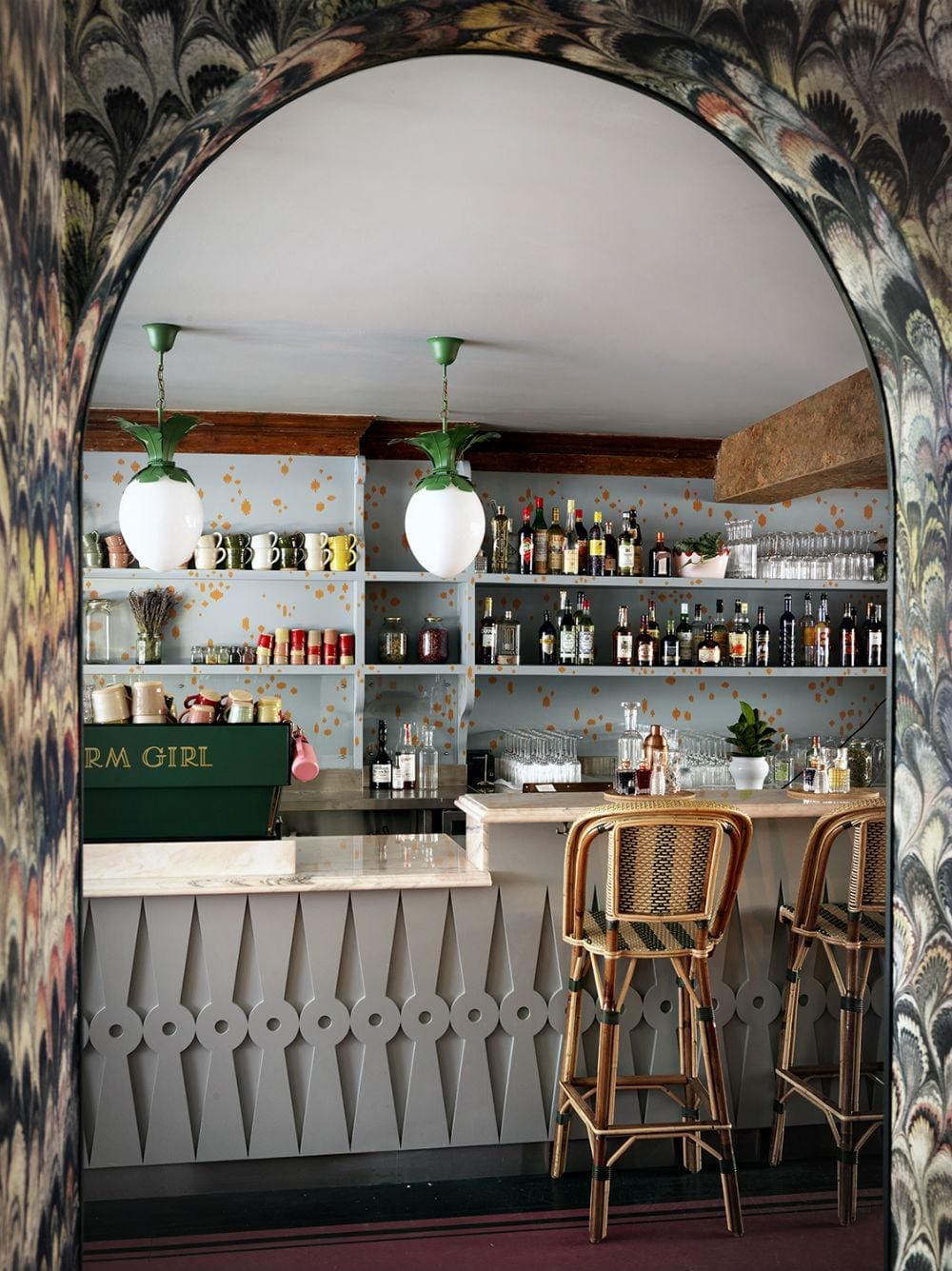 Above: Farm Girl Cafe, Chelsea