Small Talk: 'Privilege for Dummies'
Six snippets from the week you need to know about, from the best new books to BDE
Friday 13 September 2019
1. The products
In this week's series of Things I Wish I Owned, top entries include Mansur Gavriel's alpaca wool knits made of actual clouds (yes, I know I've been rolling my eyes at everyone's obsessive autumn-jumper-cosy-layering chat, but here we are) and Max Mara's croc-effect thigh-high boots which have so much BDE they could power Christmas at Kew.
2. The premiere
Gwyneth Paltrow has failed to remember her role in Marvel films at least twice this year, so we're hoping that Netflix series The Politician might prove more memorable. The premiere is at Ham Yard Hotel in Soho on 16 September, and the series is out on the 27th. firmdalehotels.com
3. The pages
Margaret Atwood's new book The Testaments, the sequel to her best-selling dystopian novel The Handmaid's Tale, is out now – 34 years after the original story. Amazon 'accidentally' broke the embargo, distributing around 800 copies a week early, pissing off the independent bookstores who were told they'd face legal action if they did the same thing. Seek out and support your local bookshop – and while you're there, pick up a copy of Naomi Alderman's The Power, which is, according to Atwood, 'electrifying'.
Did anybody else get the new @MargaretAtwood book THE TESTAMENTS sent to them a week early? I thought they'd just changed the date but checking it now it looks like this is an Amazon mix-up? I feel like I won the lottery! #TheTestaments pic.twitter.com/CZ34Zg8jjX

— Jason Adams (@JAMNPP) September 4, 2019
4. The exposé
The story of an influencer and her ghost-writer has gone viral this week. It tells the tale of two girls, Caroline Calloway and Nathalie Beach, who befriended each other at university, then used each other to climb a career ladder that was balanced on lies, insecurities, and – apparently – Adderall. It's divided opinion, with some (me) questioning why you'd want to be friends with people like this in the first place, and others wondering when the author's memoir will be published. Perhaps it will be called Privilege for Dummies and contain only the quote 'We smoked joints to be hungry enough to eat the burritos we ordered.' Check it out on The Cut.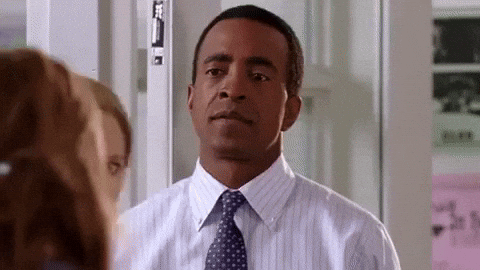 5. The exhibition
As someone whose phone regularly auto-corrects her own name to 'ABBA' (I have signed off emails like this before, only to realise too late), it's an understatement to say I am, ahem, thankful for the music. So Mamma Mia (OK, I'll stop now) was I excited to learn about Super Troupers: The Exhibition, coming to the O2 this December. abbasupertroupers.com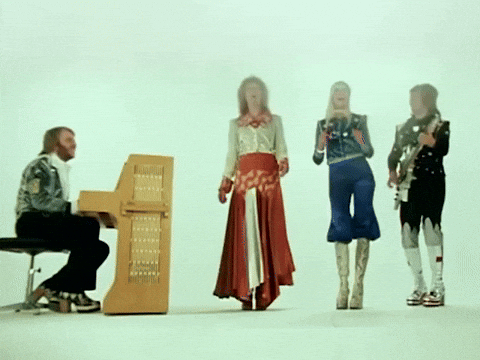 6. The embryo
Conservationists have been working on ways to stop the northern white rhino from going extinct; with just two females left on the planet after the devastating death of Sudan, the last male, in Kenya last year, their chances seemed slim. But this week, scientists successfully created two embryos, which will stay in storage until a viable female can carry one to term. It's 'a milestone in assisted reproduction', according to National Geographic photographer Ami Vitale, who has helped campaign and document the plight of the northern white rhino.
I Don't Have To Be A Mother Just Because I'm The Last Sumatran Rhino: https://t.co/mDPOfTJDfU pic.twitter.com/54sZ6nyktX

— Reductress (@Reductress) August 10, 2019
7. The eats
Bubala, Haya, Oren – these are just a handful of London's hottest tables this month. All of them take cues from Tel Aviv's restaurant scene, with chefs like Oded Oren, Oren King (whose CV features Dinner by Heston Blumenthal) and Helen Graham (previously of The Palomar) dishing up Middle Eastern ingredients and Israeli influenced small plates. bubala.co.uk