Small talk: fat bear of the year 2019
Kim Jong-un on horseback, the tailor to the stars, the marathon record-breakers and the must-listen podcast of the week.
Friday 18 October
1. The squad
Rachel Jennifer Aniston broke Instagram this week by joining the app and promptly publishing her first post: a *recent* picture of herself and the entire Friends cast IRL, with the caption 'And now we're Instagram FRIENDS too. HI INSTAGRAM'. She also commented on Matt Le Blanc's picture of the cast 25 years ago, saying 'You don't have to # me anymore'. Courtney Cox also welcomed her to Instagram the same way Monica welcomed Rachel to the real world in 1995: 'Hi Jen! Welcome to the social media world...it sucks. You're gonna love it!'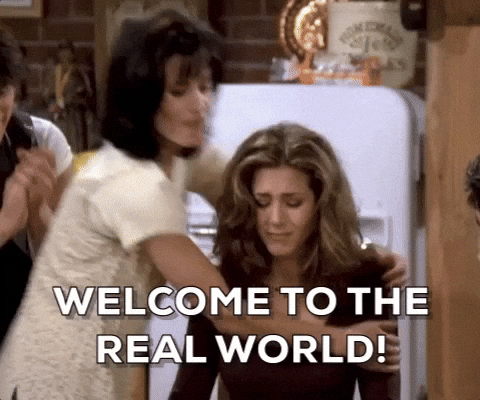 2. The supermom
Holly the brown bear, aka Supermom, was named 'Fat Bear of the Year' this week by Katmai National Park & Preserve in southern Alaska. Over 187,000 votes were cast for the FBOTY competition (which, incidentally, is about double the amount of votes cast for our current PM) and a former park ranger noted that "Holly was single this summer and able to devote all her energy toward herself". Alaska is the third happiest state in the US according to this study and I think it's safe to say that it's no coincidence, considering their approach to body positivity. (Speaking of… if you didn't see James Corden take down Bill Maher's argument that we should bring back fat-shaming a few weeks ago, watch it here).
She is fat. She is fabulous. She is 435 Holly. And you voted her the 2019 Fat Bear Week Champion. All hail Holly whose healthy heft will help her hibernate until the spring. Long live the Queen of Corpulence!#FatBearWeek #FindYourPark #BearCam pic.twitter.com/AkSBtgZqPi

— Katmai National Park (@KatmaiNPS) October 9, 2019
3. The superhumans
At the other end of the evolutionary scale (literally) Eliud Kipchoge ran a marathon in under two hours and Brigid Kosgei smashed the women's world record. When their running shoe of choice, the Nike Vaporfly, comes on the market, I think it's safe to say we'll all be catching up pretty quick. It's definitely the only thing holding me back from similar levels of athletic prowess. Definitely.
Shoe Eliud Kipchoge wore to break two hours is an unreleased new version of the Nike ZoomX Vaporfly NEXT%. pic.twitter.com/ma8M3UHPNG

— Darren Rovell (@darrenrovell) October 12, 2019
4. The shoot
He didn't win FBOTY (there's always next year, pal) but Kim Jon Un did scale North Korea's Mount Paektu on horseback. The state media published the images alongside a statement that described the event as "weighty"; sources close to the horse can confirm.
North Korean state media KCNA releases photos of leader Kim Jong Un riding a white horse on Mount Paektu pic.twitter.com/VsicwSBCjA

— AFP news agency (@AFP) October 16, 2019
5. The download
Londoner and author Elizabeth Day is joined by Lisa Taddeo this week on Day's podcast, How To Fail. Taddeo is the bestselling author of one of the summer's most successful books, Three Women, that follows three individual's experiences with female desire in the USA. It took Taddeo over ten years to research and write, moving from state to state to chronicle the womens' stories and tell their truths. In the podcast, Taddeo discusses her 'failures' as a writer, a mother and a woman in her usual reflective tone, without being remotely self-indulgent.
This week's guest is the phenomenal @LisaTaddeo author of Three Women, the book that lifted the lid on female desire. She joins me to talk about love, expectation, motherhood, anxiety and loss. Oh, and Q-Tips ? Sponsored by @sweatybetty https://t.co/w11Jzgmi7U

— Elizabeth Day (@elizabday) October 16, 2019
6. The designer
Harry Styles released new music this week (and send a fan some *lovely* advice on Twitter) accompanied by a music video for the new track, Lights Up. Mostly, Styles is shirtless in the video (which is why it's had over 1.3million views in under a week), but when he's not, he's wearing a bespoke two-piece by Harris Reed, a Central St Martins alumnus who wouldn't have been kicked out of Mick Jagger's wardrobe (or bed, probably). Follow the Name To Know here.
7. The pitstop
Camilla Walala, whose zig-zagging, colour-clashing interiors are a cross between Yayoi Kusama's brain-hurting pop art and a Rubiks cube, posted a sneak peek of her latest work-in-progress, a gas station in Arkansas developed in collaboration with Just Kids creative house. It will be called the Walala Pump & Go – follow her dotty Instagram for updates and pick up a copy of Luxury London's November issue for more info on the Memphis design movement she's been a core part of.
8. The ticket
Parasite smashed box office records in the US last weekend, fuelling buzz ahead of the approaching Oscar season. The first Korean director to win a Palme d'Or, which he collected for Parasite at the 2019 Cannes Film Festival, Bong Joon-ho also directed Okja and The Host. It's a deep, dark look at class through Joon-ho's trusty lens of pitch-black-humor. It's out in the UK in February 2020.
9. The purchase
A London landmark with a ten-figure price tag is thought to go go up for sale in 2020. The Ritz is set to trigger an auction among ten ultra-high-net-worth individuals who fancy buying the hotel off the Barclay brothers, who recently valued the property at £800mill. The reports follow The Corinithia's sale of a penthouse suite for £10.45million in September 2019.