Small talk: 'Pantone, you got it wrong'
What the colour of 2020 should have been, the petition we wish existed and the debate dividing the Luxury London office this Christmas
Friday 20 December 2019
1. The glow-up
You don't have to be a Marvel fan to, um, marvel at Kumail Nanjiani's new bod. The actor posted his transformation on Instagram, where even The Rock fangirled over him, and the world waited for Donald Trump (who, in case you're living under an actual rock, was impeached this week) to Photoshop his own head onto Nanjiani's body.
.@kumailn is ETERNALS ready! pic.twitter.com/tWgmPDHsh1

— Marvel Stuff (@marveIstuff) December 16, 2019
2. The Tweet
… that ruined Love Actually. It's not surprising that several of Richard Curtis' films have not exactly aged well (sob) but this has had the world in uproar (for context, Keira Knightley's love interest in the film was 31). That said, Emma Thompson STILL should have won all the awards for this scene (and also for being forced to wear that skirt) (yes, I have mentioned this before). If you agree that it's time for 2020-appropriate Christmas movies, join me in petitioning How To Be Single director Christian Ditter for the sequel: How To Be Single at Christmas. Because how many more crap Netflix rom coms does the world need?
Yearly reminder that there is only a five year age gap between Thomas Brodie-Sangster and Keira Knightley in Love Actually pic.twitter.com/ciC4v75ZPO

— DON'T BUY THE SUN. (@madelexne) December 14, 2019
3. The interview
Guardian journalist Hadley Freeman meets Lisa Bloom, the so-called feminist lawyer who was hired by Harvey Weinstein's defense, and whose victim Rose McGowan is suing. It's a fascinating read – if you want to understand the story better, pick up a copy of She Said, in which Bloom's seemingly financially-fuelled duality is exposed by New York Times reporters Jodi Kantor and Megan Twohey. Read the full interview with Bloom here.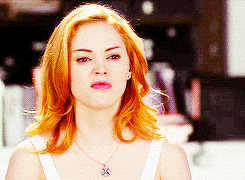 4. The trailer
If there's an eighties-shaped hole in your life since Stranger Things finished, Tom Cruise and his strange middle-tooth are back on screens in 2020 with Top Gun: Maverick, alongside Charles Parnell, Miles Teller and Jennifer Connolly. It's not technically set in the 1980s, but seeing as Tom Cruise doesn't actually age, like a shiny cult-following robot, it's difficult to tell.
5. The Christmas outfit
The debate that has broken out in the Luxury London office this week has been between two camps: those who see Christmas day as an excuse to don their fanciest frock and those who wear the same pair of pyjamas from the 24th up until New Year's Eve. Fortunately for both, the pyjama-style suit is everywhere, so ask Santa, baby, to slip a sable suit under the tree (for me). Sleeper's ostrich-feather trimmed set is simply made for after-dinner cocktails, while Camilla's two-piece is exactly what the Queen would wear after her speech. If the queen was Julie Andrews.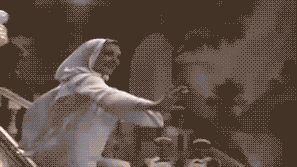 6. The newcomer
This week, Leon Bridges posted a video with the caption 'We need an album', tagging Noah Jackson (@nophonenoah) and doubling the musician's fanbase in the space of minutes. Bridges has since removed the post, but not before we could track down some of Jackson's bluesy sound – he's surprisingly elusive, so keep an eye on his Instagram and check out his session with Cinderblock on YouTube below. And don't judge him by his previous band, Ghost Hustler, which sounds a bit like that time Ross Geller got hold of a keyboard.
7. The colour
Last year it was violet, the year before that coral. For 2020, Pantone's colour of the year is 'Classic Blue'. Bar the fact that it's basically the shade of the Conservative party, it's what vanilla is to ice cream: inoffensive, and a total cop-out. My money was on a rusty chestnut brown: it evokes Wes Anderson, corduroy, vintage clothes and antique wood furniture. It's got the borrowed-from-grandpa, found-it-in-a-thriftshop thing that we're all supposed to be doing now that fashion is ruining the planet. But it also chimes with everyone's new-found obsession with autumn, memes about tea and this spaniel's excellent highlights. Pantone, you got it wrong.