Small Talk: 'Take Me to Church'
The ten conversation starters you need to know about this week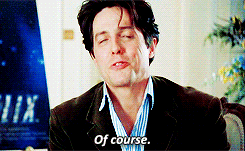 1. The event
Copenhagen Fashion Week kicked off on Tuesday, with the futuristic Scandi set making case after case for us to live a bit more Danishly (Stine Goya, Cecilie Bahnsen, Malene Birger, we're looking at you). But the word on the street was that kitsch cool of the 1990s is back. From jelly shoes and multicoloured necklaces to perspex shades, pigtails and pony bead sunglasses chains, a collective inner child came out to play. Stylist Mie Juel even rocked up on an (adult-sized) electric scooter, putting LFW's fleet of Mercedes to shame, and one guest wore a Hello Kitty milk carton bag by Olympia Le Tan. copenhagenfashionweek.com
Cecilie BahnsenのSS20はシャーベットみたいなカラーが可愛い。今回も足元はデコラティブなフラットサンダルで快適?? #CPHFW pic.twitter.com/2tKxvNCIom

— HEY SISTER@姉妹ブロガー (@heysisterjp) August 8, 2019
2. The irony
Absolutely no one was surprised to learn that three of the 'toughest' actors in Hollywood have clauses in their contracts saying they're not allowed to be seen to lose a fight on-screen. With egos bigger than their biceps, Fast & Furious stars Jason Statham, Vin Diesel and Dwayne 'The Rock' Johnson reportedly take measures (cutting scenes and counting punches among the less extreme) to make sure they never come across as 'weak'. How ironic that their display of fragile masculinity can only be interpreted as such.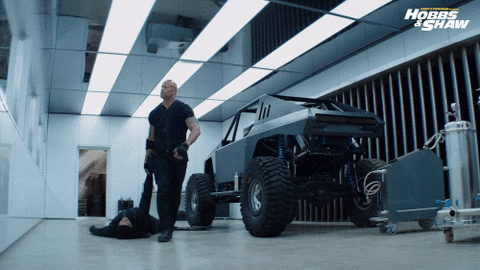 3. The game-changers
The last few weeks have seen two firsts for the trans community. Geena Rocero is Playboy's first trans Asian Pacific Islander playmate, appearing on the cover of the Gender and Sexuality special, and this week Valentina Sampaio has been named as Victoria's Secret's first transgender model. Days after the announcement, the lingerie brand's senior creative Ed Razek has quit, following the exposure of his worryingly obsolete attitude towards gender in an interview last year, when he claimed that transsexuals weren't part of the VS 'fantasy'. Does Sampaio's casting signify that VS is finally joining us in the 21st century? Or is it, as body positivity activist Megan Crabbe says, too little too late?
Alexa play JoJo Too Little Too Late https://t.co/KuUhEjgrEc

— Megan ? (@bodyposipanda_) August 7, 2019
4. The voice
After the horrendous mass shootings in El Paso, Texas earlier this week, Rihanna took to Instagram to criticise Trump's support of the country's gun laws and his empty words of consolation. "Imagine a world where it's easier to get an AK-47 than a VISA!" she wrote in anguish. And it's clear she's not alone; it's since been disclosed that all eight recovering victims declined the opportunity to meet the president when he visited the hospital in which they're being treated. Meanwhile, the Prime Minister of Barbados wants to open a museum dedicated to Rihanna, and the singer returned home to celebrate Crop Over festival in a cloud of pink feathers and an ear-to-ear grin. #RihannaFor2020.
Rihanna in Barbados for the 2019 Crop Over Carnival ? pic.twitter.com/ptWys7fmbr

— Glamdom (@GlamdomMagazine) August 6, 2019
5. The journey
Forget the gravy train, we are all aboard Eurostar's Champagne train. This week they launched an app-based press-for-Champagne button, likely inspired by the IRL one at Bob Bob Ricard. The idea is being trialled ahead of the rail operator turning 25 this November. The first 25 passengers on selected journeys that use the app will receive a complimentary glass of bubbles as of Tuesday 6 August. So far, it's available on the 5.01pm from London to Paris, the 5.13pm from Paris to London, and the 5.16pm from London to Brussels, Rotterdam and Amsterdam.

6. The hangout
We've spent all summer queueing to pay £9.50 for four squares of freshly made pasta and smugly preaching about the slow food movement, and Mercato Metropolitano in Elephant & Castle has become the street-free street food market we can't help but love. Mercato Mayfair is scheduled to open later this August in deconsecrated church St Mark's, where the clock tower will chime for last orders, there will be a bread-making workshop and a brewery... This must be what Hozier really meant when he sang Take Me to Church.
7. The car
Classic cars across the UK, from Ferrari 308s, to Porsche 911s, are being refitted with Tesla motors and electric power systems. Small firms and car enthusiasts are buying old parts from Elon Musk's automotive company and Nissan and using them to improve the functionality and sustainability of cars otherwise resigned to eras gone by. Scrapping saves millions of pounds worth of car bodies going to waste, and electric cars are a 'cleaner' solution for drivers. The fusion of vintage design and modern technology will undoubtedly take the classic car business up a gear. bbc.co.uk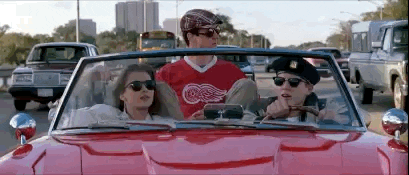 8. The farewell
If you think Sula is an acronym from Wild Child, you need to get your hands on some Tony Morrison literature. The author, whose archive includes Beloved and The Bluest Eye passed away on Monday to a great sigh of sorrow from those whose lives she touched. She used language to unravel knots of tension around class, race, gender, desire and nature, and leaves behind a legacy quite unlike any other writer.
#ToniMorrison at the Studio Museum in 1978.

"Art reminds us that we belong here." pic.twitter.com/HVVArhrMTH

— The Studio Museum in Harlem (@studiomuseum) August 7, 2019
9. The script
From that knee-weakening 'Kneel' to 'HAIR IS EVERYTHING, ANTHONY', Fleabag's dialogue is packed full of one-liners, witticisms and wry observations. Hodder Books will be releasing the manuscript complete with never-before-seen stage directions, aptly named Fleabag: Scriptures, because Phoebe Waller-Bridge is God, and the moment she reads a Bible in the bath is the Hot Priest equivalent of finding yourself deep into 2016 pictures on your crush's work's Instagram account. waterstones.com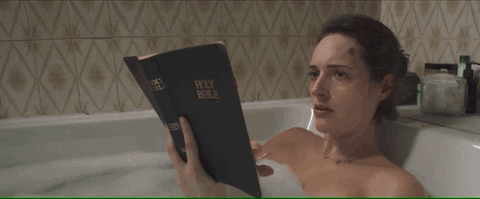 10. The royal
The Queen might have parachuted out of an aeroplane for the 2012 Olympics (sort of) accompanied by James Bond (sort of) but Prince Charles is thought to be considering a role in the franchise's next film. Alongside Lashana Lynch, the first woman to take on the 007 moniker, the movie seems to be having a right royal makeover. Earlier this year HRH toured the Pinewood studios with Daniel Craig and Ralph Fiennes, and this week he visited Scottish tailor Campbell's of Beauly. Wearing full Highland dress, they presented him with a swatch of specially-created 'Princes Foundation Tartan', and we couldn't help but be reminded of the only time Bond has ever worn a kilt in On Her Majesty's Secret Service.
Yesterday, The Duke of Rothesay visited Beauly, Scotland.

At Campbell's of Beauly, a family-run business which has been operating in the same premises since 1858, HRH opened the new tailoring workshop and met staff including tailors and seamstresses.? pic.twitter.com/0Svm1wQydz

— Clarence House (@ClarenceHouse) August 7, 2019