Small Talk: 'Timothée Chalamet's Hair'
Never miss out on the week's juiciest titbits and news, with our dinner party cheat sheet featuring plastic pollution, National Rum Day and the unveiling of recently refurbished Raffles Singapore...
1. The exhibition
London is calling and The Clash has answered, with a new exhibition celebrating the 40th birthday of their post-punk chart hit. The exhibition will be held at the London Museum in November, and will include Paul Simonon's guitar from the iconic album cover, Joe Strummer's notebooks, Topper Headon's drumsticks and footage of the band in their heyday. Sony will also release a London Calling Scrapbook to coincide with the exhibition, which will feature unseen material and - rather nostalgically - a CD copy of the record. londonmuseum.org.uk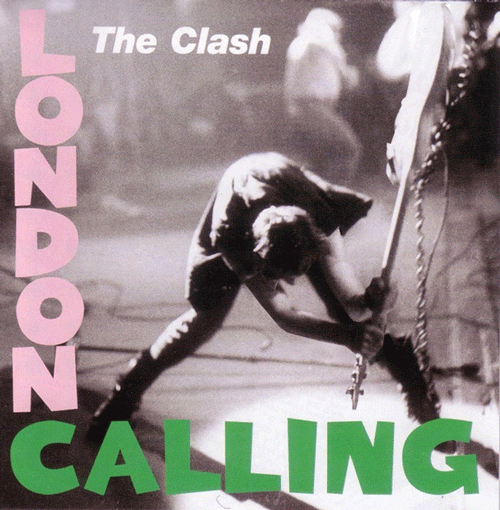 2. The relaunch
Following the reopening of Raffles Singapore after a two-year renovation earlier this month, it's now possible to make reservations at the restaurant, too. La Dame de Pic (sister restaurant to the London outpost) is headed up by three Michelin-starred chef Anne-Sophie Pic, who will also be hosting a pop-up 'garden market' at The Beau-Rivage Palace hotel in Lausanne on Friday 30 August. Next month her Raffles restaurant will also be joined by Jereme Leung's Yi, and Alain Ducasse's BBR. Meet you in the Writers Bar... rafflessingapore.com
3. The record
Luca Parmitano became the first person to deliver a DJ set from Space this week. No, not the club in Miami. Or Ibiza. Although a cruise ship off the coast of the White Isle was the first to witness the set live, with astronaut Parmitano spinning one kind of deck and the audience taking to another. Fifty years after Neil Armstrong's Apollo 11 landing, NASA has also announced an upcoming announcement (really) that will divulge details of their Artemis mission, which will put the first woman on the moon. nasa.gov
4. The athlete
In other gravity-defying news, the flipping brilliant Simone Biles made history with a 'triple-double' gymnastic move at the US national championships last weekend. Just four days earlier, she delivered an emotional statement, telling press that the governing body of her sport, USA Gymnastics, failed her and her fellow athletes in its handling of the Larry Nassar case (the national team doctor who was convicted for sexual abuse in 2017). As the only gymnast involved in the case who is still competing, the young woman of colour is a powerful symbol of strength and courage, and the name to know for next year's Olympics.
Simone Biles hits the unprecedented triple-double on floor exercise. pic.twitter.com/L5fu3OoiOm

— Nick Zaccardi (@nzaccardi) August 12, 2019
5. The show
By way of Green Man festival in Wales and Edinburgh Fringe, Living Room Circus is coming to London for two nights only. Co-founder and performer Laura Overton was part of the all-female circus company Mimbre that performed in Maria Grazia Churi's Spring 2019 Couture show at Dior, and the experimental travelling troupe brings wit and wonder to physical theatre. Find them on Wednesday 28 and Thursday 29 August in Exchange Square from 5pm-10pm. livingroomcircus.com
6. The trailer
The trailer for Little Women came out this week, starring Timothée Chalamet's hair and... who cares what else? That's the main reason we want to see it, right? Alright, and Saoirse Ronan. And Greta Gerwig's direction. And the costumes. But mostly the hair.
7. The ban
In a home-grown bid to fight the climate crisis, London school of design Goldsmiths has banned beef. Producing high levels of methane and necessitating vast amounts of deforestation, beef is one of the largest contributors to global warming. The move by Goldsmiths underlines the importance - and necessity - of institutional change when it comes to taking action.
8. The table
Tom Sellers has moved his entire Restaurant Story team from London to Carbis Bay. The six-week residency named Story by the Sea riffs off his Michelin-starred kitchen in the capital, which features a curated playlist by Rudimental and is too modern for a menu (you're served plates based on your personal taste). In honour of the new location on the Cornish coast south of St Ives, Sellers has also teamed up with Parley, who come up with creative solutions to ocean plastic pollution, with the goal of removing 50 metric tonnes from the sea. restaurantstory.co.uk
The bar at #storybythesea is open everyday from 11am. Join us for snacks and our Story by the sea cocktail with @BombaySapphireB gin and kumquat. pic.twitter.com/psTkvTwurE

— Restaurant Story (@Rest_Story) August 12, 2019
9. The date
It's National Rum Day in the States today (Friday 16 August) but why should they have all the fun? And what better excuse to invest in a limited edition bottle of Dictador Glenfarclas 1972, coming in at a mere £1,300 from Harrods? Rum is having a moment of its own anyway, with small-batch production and rare, vintage bottles gaining traction in the spirits world. Whisky it ain't, but the premium hard stuff is in a league of its own. harrods.com

10. The find
The Omega Flightmaster owned by Jurassic Park author Michael Crichton has been discovered in New York's Diamond District, according to watch specialists Hodinkee. The watch is engraved with his initials and '1973 Westworld', a nod to the Western sci-fi movie featuring Yul Brynner. As Crichton wrote in his 1990 novel, "Discovery, they believe, is inevitable. So they just try to do it first. That's the game in science." And, as turns out, vintage watch finding.