7 romantic films to watch this weekend
From enduring Hollywood kisses to a less conventional spin on love, here is the Luxury London edit of romantic moments on film, with Hugh Grant (naturally),Joaquin Phoenix and a double dose ofWinona Ryder
Her (2013)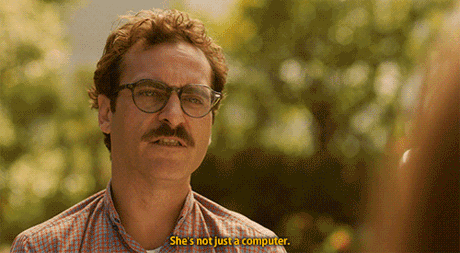 "Falling in love is kind of like a form of socially acceptable insanity" says one of the protagonists of this heartbreaking yet touching story of a man who falls in love with his AI assistant. Spike Jonze's satire is set in a not-too-distant future, so the hypothesis of the film is all the more believable – is it possible for an operating system to replace the bond of a human? The film tantalises this idea, as Joaquin Phoenix faces divorce and descends (or rises, depending on how you see it) into a deeper (or more shallow) relationship with a companion tailor-made to put him at his ease. Scarlet Johansson excels as the instantly alluring virtual Samantha (she won Best Actress at Rome film festival despite not appearing on screen once) - one moment she is uncluttering his inbox, the next moment they are engaging in cybersex. Thought-provoking, beautifully shot and full of witty dialogue, you won't stop talking about it at your next dinner date.
Edward Scissorhands (1990)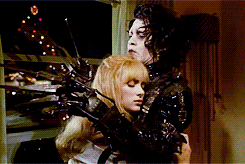 We unashamedly continue to have a crush on the endearingly peculiar Edward Scissorhands, played by a leather-clad, ashen Johnny Depp. Tim Burton's haunting and heartfelt fairytale is a bittersweet love story between Edward, a socially outcast and soulful boy with scissors for hands, and Kim, the popular cheerleader played by Winona Ryder. Depp only utters 169 words during this surreal portrayal, declaring his love by carving magnificent ice sculptures in the snow. Edward Scissorhands marked the beginning of Burton's working relationship with Depp and, almost 30 years since its release, the film continues to draw fans through its tender themes, dark humour, fantastical pastel colour palette and iconic cast.
Breakfast at Tiffany's (1961)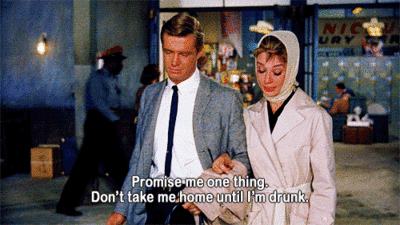 The Little Black Dress. Moon River. Trenchcoats and Tiffany diamonds. Almost 60 years on, Truman Capote's film starring Audrey Hepburn remains ingrained in the pop culture lexicon. It stylishly brings together themes of love, loneliness and New York through party girl and socialite Holly Golightly. We've all been Golightly at some point – a free-spirited single girl surviving on 'cottage cheese and melba toast', going out every night and lustfully longing for a larger life. Hubert de Givenchy perfected the costumes, immortalising the now iconic 'Audrey style', pairing simple, neat cuts with oversized sunglasses and pearls.
Destination Wedding (2018)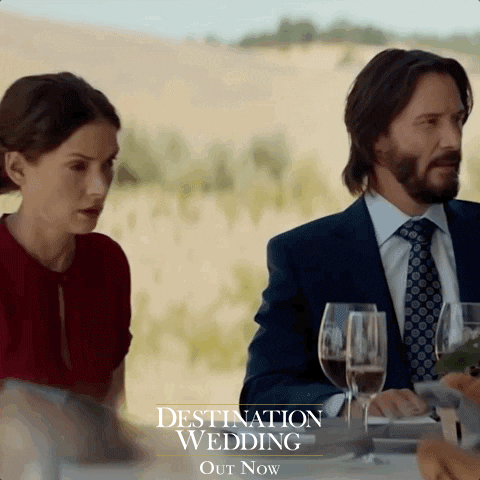 Keanu Reeves and Winona Ryder reunite in Destination Wedding, which they shot in nine days and in which no one else speaks for a full 90 minutes. Reeves is Frank, the fatalistic, cynical brother of the groom, whose logic against love, life and anything remotely joyful is hard to argue with – but try Ryder does, as Lynsey, the snubbed ex-girlfriend of said groom, who attends to save face. The quickfire dialogue is, at times, difficult to keep up with – but if you can, you'll be rewarded with unexpected hilarity and moments of tenderness that pierce even Frank's pessimism. Plus, you'll learn what the 'faults of aphrodite' are, and how to fend off a mountain lion.
When Harry Met Sally (1989)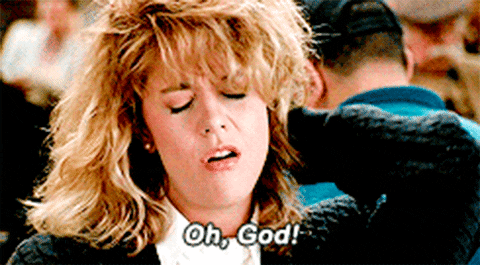 "Men and women can't be friends because the sex part always gets in the way." This is according to Harry (Billy Crystal) who mulls this conundrum over with his friend Sally (Meg Ryan) as their lives continue to crossover from college to adulthood. While they navigate the pitfalls of dating, break-ups and divorces they start to find out whether it really is possible to stay friends. There's also that famous scene where Sally reenacts an orgasm in an American diner to prove to Harry that most women fake it – to which a neighbouring customer responds: "I'll have what she's having". It's the sharpest and wittiest screenplay out there (thanks to the late Nora Ephron), just hope it doesn't make you rethink your friendships…
Notting Hill (1999)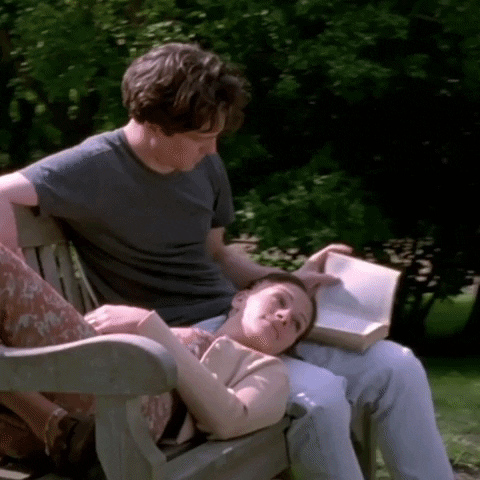 Arguably the best Richard Curtis flick created – Love Actually fans, look away now – Notting Hill is the endearingly English love story of book salesman William Thacker (Hugh Grant) and Hollywood actress Anna Scott (Julia Roberts). From Rhys Ifans' scuba outfit to Hugh Grant's cringe-inducing Horse and Hound scene to just Hugh Grant in general, the rom-com is the perfect display of what Curtis does best: awkward Brits, heart-wrenching romance and a sharp script to boot. As with all of Curtis's films, London steals the show, and who's surprised given this particular story was set in his own stomping ground? Even his house was featured – the property behind Thacker's now-famous blue front door was actually owned by Curtis at the time of filming.
Same Time Next Year (1978)
What if your true love and soul-mate was actually someone you only met once a year – and not your spouse? This is the subtext of Same Time Next Year, a movie made in 1978 but covering a period between 1951 and 1976. George and Doris (Alan Alda and Ellen Burstyn) meet by chance in a small Californian hotel and spend the night together. Instead of writing it off as a one-night stand, the pair decide to meet every year for a romantic weekend away from their respective spouses and families. In the years that pass we see the couple change, experience hardships and heartbreak but continue to love one another unconditionally. It's a clever moving rom-com drama from an original play by Bernard Slade which ran on Broadway for four years winning a Tony Award for Burstyn. You can watch it on Netflix.