Record-breaking Balloonist Bertrand Piccard's Most Adventurous Mission Yet
"Exploration should not be about discovering new territories; the new goal is to improve quality of life on earth. We have so many things to change: poverty, education, health, human rights, governance, sustainably — it's all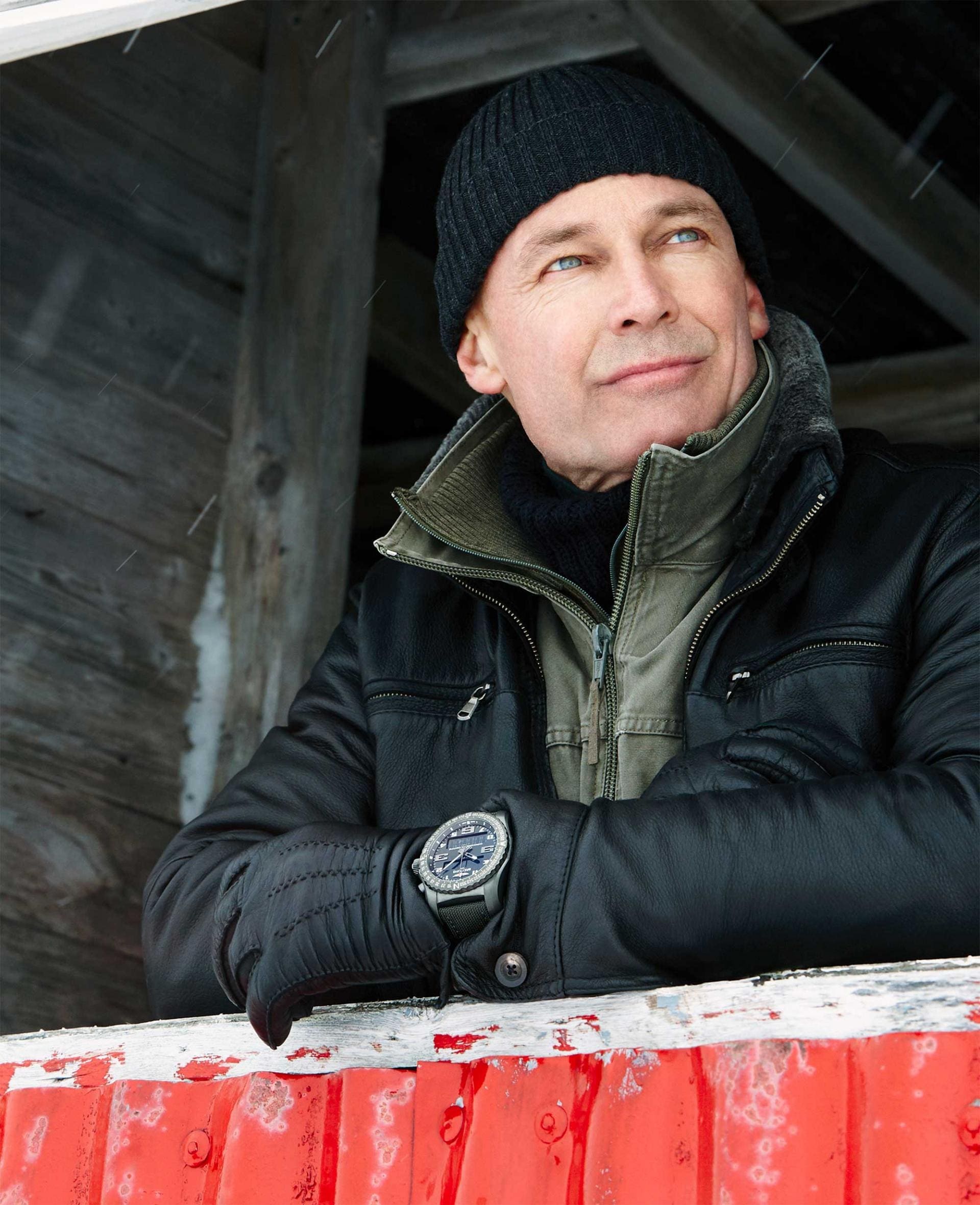 9am. 1 March 1999. A full six hours after crew members had begun the process of inflating the Breitling Orbiter 3's enormous, shiny-skinned envelope, the siren of a fire engine and the ringing of church bells announced the moment when the chief of staff severed the final rope tethering the giant, silvery inflatable to the ground.
The Bristol-built balloon, 55m tall, rose slowly at first, ascending gently over Château-d'Oex, a small Swiss village 53 miles south-west of Bern. Inside the egg-shaped, bright red, carbon-composite craft that hung beneath the globule of hot air and helium were Brian Jones and Bertrand Piccard. Nineteen days, 21 hours, and 47 minutes later, having manoeuvred into a series of jet streams that took them to altitudes of 38,507 feet and speeds of 185mph, the two men touched down in Egypt. They had become the first people to circumnavigate the globe non-stop in a hot-air balloon.
'We brought the balloon down to 6,000 feet,' Piccard later wrote, describing an experience eight days into the flight. 'Below us the Pacific Ocean lay totally calm… When we climbed out through the top hatch for a few moments we sat there awestruck by the utter silence – no cry of a bird, not the slightest sound of wind or sea.'
With a family like his, Piccard was never destined for a job in IT. His grandfather Auguste, a professor of physics at the Swiss Federal Institute of Technology, devised the first pressurised gondola for high-altitude flights, as well as a bathyscaphe for deep-sea exploration. "My grandfather invented the pressurised cabin," explains Piccard. "He wanted to show that it was possible to fly above the bad weather in thinner air where the fuel consumption would be lower. Having made the first balloon flight into the stratosphere in 1931, he was the first person to see the curvature of the earth with his own eyes."
In 1960, Piccard's father, Jacques, became one of two men to dive to the bottom of the Mariana Trench for the first time when he took the bathyscaphe his father had designed to a depth of 10,911m. The Piccard family thus had the unique distinction of breaking world records for both the highest flight and the deepest dive.
Piccard and I are speaking at the Breitling Summit, a press conference held in London last autumn. The Swiss horologist has just launched a new family of dress watches. The Swiss balloonist is here as an official brand ambassador – the upshot of an opportunistic phone call he made to the watchmaker in 1992.
"I was invited to be the co-pilot of a fellow balloonist in a race across the Atlantic," explains Piccard. "I called the then owner of Breitling and said, 'Look, I'm a medical doctor taking part in a trans-ocean balloon race and I need two months' salary in order to compete. Would you agree?' He said, 'Well, it's my birthday today and I'm in a good mood, so yes, come along tomorrow and you can collect your cheque as well as a complimentary watch.' He forgot all about it until I won the race, at which point he came back to me and said 'I never expected it would be such a big success – if you ever have another idea, let me know.'" The Breitling Orbiter was that next idea.
Despite being scared of heights as a child, the romance of exploration was instilled in Piccard at an early age. During his youth, he was taken by his father to the launch of several space flights from Cape Canaveral. Astronauts became his idols. "The astronauts of the early American space programme, the astronauts of the Mercury and early Apollo programmes, those that appeared in [the 1983 space film] The Right Stuff – they were friends of my father and I met them all when I was a kid. I thought, 'Wow that's the life I want to have.'"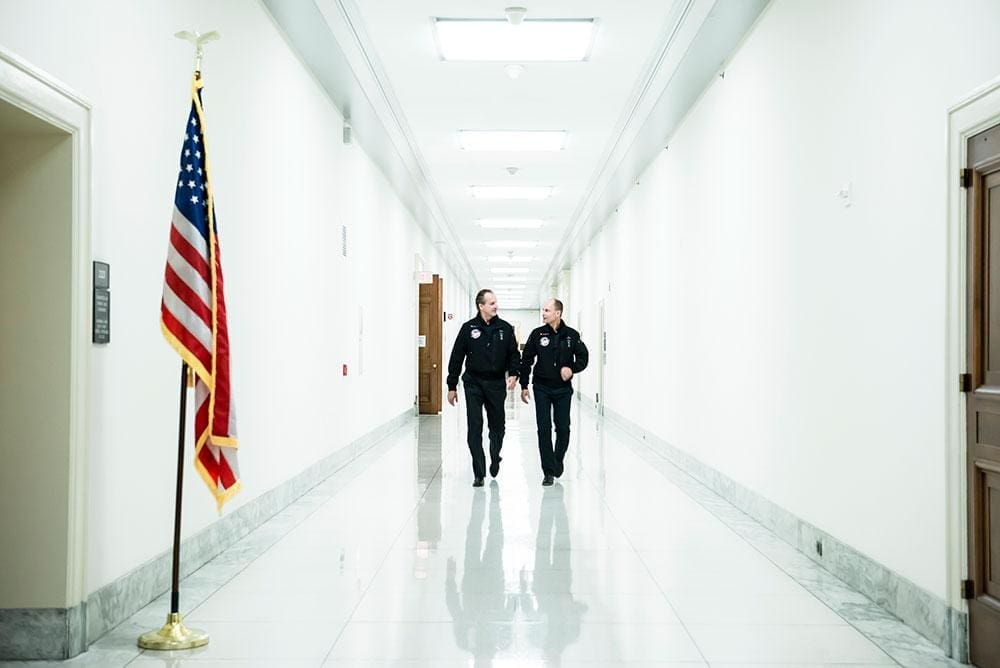 Unsurprisingly, perhaps, Piccard developed an interest in flight and human behaviour in extreme situations. He gained a degree in psychiatry at the University of Lausanne before becoming an expert in hypnotherapy, teaching and supervising at the Swiss Medical Society for Hypnosis. During the 1970s, he was one of the pioneers of hang-gliding and microlight flying, crowned European hang-glider aerobatics champion in 1985. He went on to obtain licences to fly balloons, aeroplanes, gliders and motor gliders.
"My hang-gliding experience showed me how you can deal with risk, danger, crisis, problems, difficulties in life just by managing yourself better," explains Piccard. "When you take risks, you are more aware of yourself, more present. When you are pushed to your limits, you feel most alive – your performance, your agility, your awareness of situations all increases. I use a lot of hypnotherapy with my patients because it helps them connect with a deeper part of themselves in order to solve the problems of their lives. Flying was my own psychological laboratory."
Shortly after his successful round-the-world balloon adventure, Piccard had another idea. The Breitling Orbiter 3 had burned 3.7 tons of fuel while circumnavigating the globe. Piccard wanted to do the same journey without using any petrol, oil or gas.
In 2003, he announced a project in cooperation with engineer André Borschberg and the École Polytechnique Fédérale de Lausanne to develop a solar-powered, long-range aircraft named Solar Impulse. In March 2015, following years of development and test flights, Piccard and Borschberg took off from Abu Dhabi in Solar Impulse 2, a carbon-fibre aircraft that had a wingspan larger than a Boeing 747 yet weighed roughly the same as a Range Rover. The plane had 17,248 solar cells on its wings, fuselage and tail, which charged four lithium batteries that drove its four propellers. Solar Impulse 2 was the first solar-powered plane capable of flying through the night.
After stopovers in India, Myanmar, China, Japan, Hawaii, California and Phoenix, the men achieved their objective when they touched down in Abu Dhabi on 26 July 2016, more than 16 months after they'd left. A year later, Piccard announced the formation of the World Alliance for Efficient Solutions. "The Solo Impulse flight was the symbolic part, catching the attention of the people," he says. "My goal then turned to bringing together all the start-ups, corporations and research labs who are currently working on profitable solutions that protect the environment."
The World Alliance for Efficient Solutions acts as a bridge between the protagonists involved in developing and financing products, services, processes and technologies intended to protect the environment in a profitable way. The body assesses solutions submitted by members, and, with the help of independent technical and financial experts, plans to select 1,000 of the most promising schemes.
"I have always said that protection of the environment would become a reality only if it requires no financial or behavioural sacrifices," says Piccard. "Who would renounce driving their car or heating their house because of sea levels rising in 20 years' time? The truth is that today, even if climate change didn't exist, building clean and efficient infrastructures would make sense. They represent the greatest industrial market ever, with the introduction of electric mobility, fully insulated constructions, heat pumps and LED lighting, smart grids and modern industrial processes. Clean growth is certainly better than the dirty status quo we have today. It's a win-win situation."
So far, around 1,300 companies have signed up to the World Alliance. More than 600 have submitted solutions, of which 50 have been 'fully labelled' – that is, assessed as financially and environmentally credible. The plan is to have the other 950 solutions certified by the end of 2024.
"We keep setting goals for 2050, 2040, 2030," says Piccard. "I hate this because it is too far away – no one feels accountable or responsible for such a distant target. Decision-makers need to focus on solutions and shorter-term achievable goals.
"At the end of 2024, I will travel around the world again, delivering a portfolio of 1,000 solutions to governments, companies and institutions. The portfolio must be so heavy that when I put it on the desk, it will break the table."