Seriously fun spin classes to try in London
Get your legs pumping with these party-inspired spin sessions across the capital
Spinning, often described as 'partying on a bike', is one of the most fun workouts to try in the capital. When the lights go down and the music is turned up, you could easily mistake the inside of spin studios for nightclubs – just with lots of lycra and cycling shoes. From classes for competitive riders with unique leaderboards to sessions with party playlists featuring the likes of Taylor Swift and the Arctic Monkeys, here are the best spin classes in London.
Psycle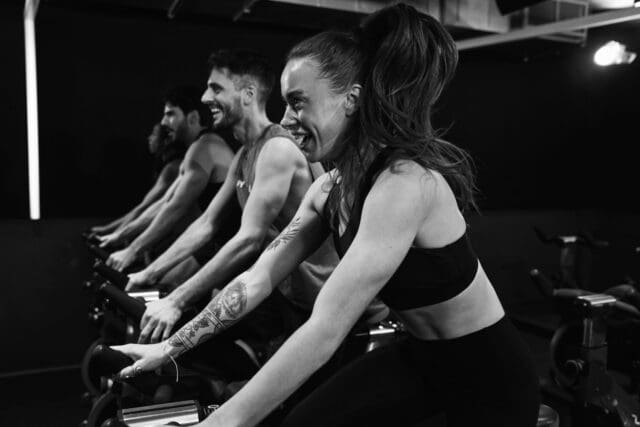 Having launched in the capital in 2013 as one of the first pay-as-you-go spinning studios, Psycle has transformed into an all-encompassing fitness brand now offering barre, strength, and Pilates classes too. However its flagship spinning class – offered at all branches, including Oxford Circus, Notting Hill, Clapham, Shoreditch and Victoria – is what it's famous for, offering riders fun workouts with motivational instructors and a backdrop of pounding beats.
Psycle has split its Ride classes into four categories by session length, making it easier for novices and seasoned riders to know which class is for them before they enter the studio. Ride 45, for example, is the brand's signature class focusing on high-intensity cardio, whereas Ride 60 incorporates upper body strength exercises – think lifting weights while on a spin bike – and Ride 90 is the most challenging, seriously sweaty session. Those GHD hairdryers in the changing rooms will most definitely come in handy…
From £25 per class, visit psyclelondon.com
Boom Cycle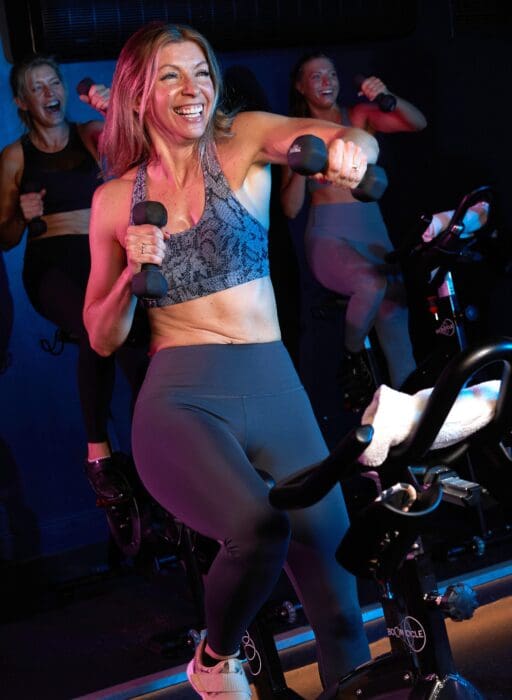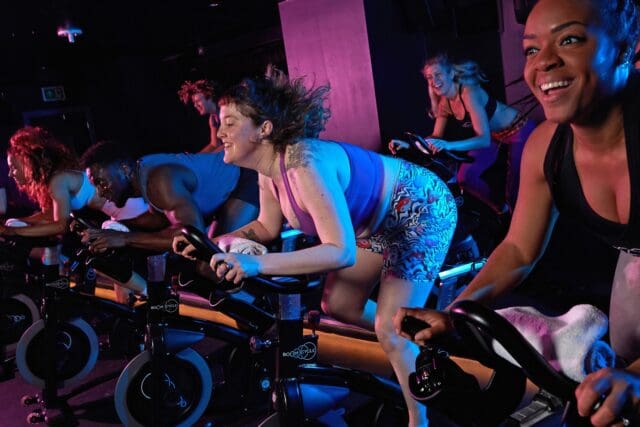 Boom Cycle spinning studios have the most nightclub-esque atmosphere, especially when the lights go down, the music is cranked up and instructors start hyping up the crowd. Famous for its colourful leggings and spin sessions which involve a lot more than just leg work on the bike, expect a lot of high fives, motivational speeches from instructors and a plenty of fun too.
Here, Cycle 45 is the most popular class and you'll find it dominating the workout schedule at Boom Cycle studios in Holborn, Monument, Hammersmith and Battersea. But don't miss the themed classes either, where you can spin to some of the best tracks by Taylor Swift, Maisie Peters and Arctic Monkeys as well as dedicated playlists of Ibiza and Noughties classics.
From £20 per class, visit boomcycle.co.uk
Ride at 1Rebel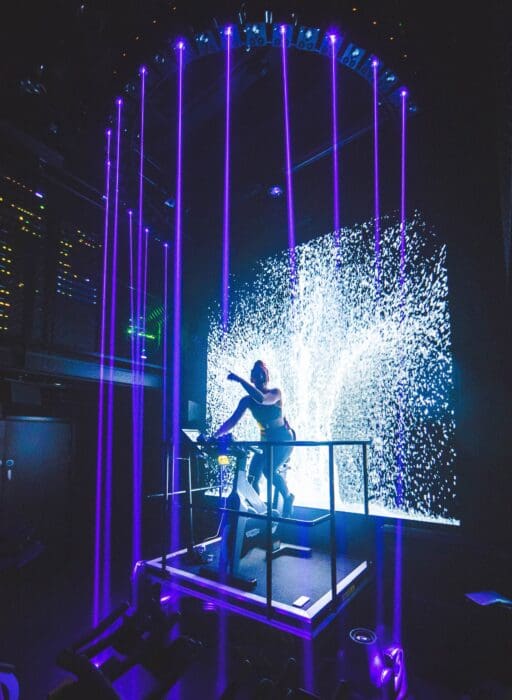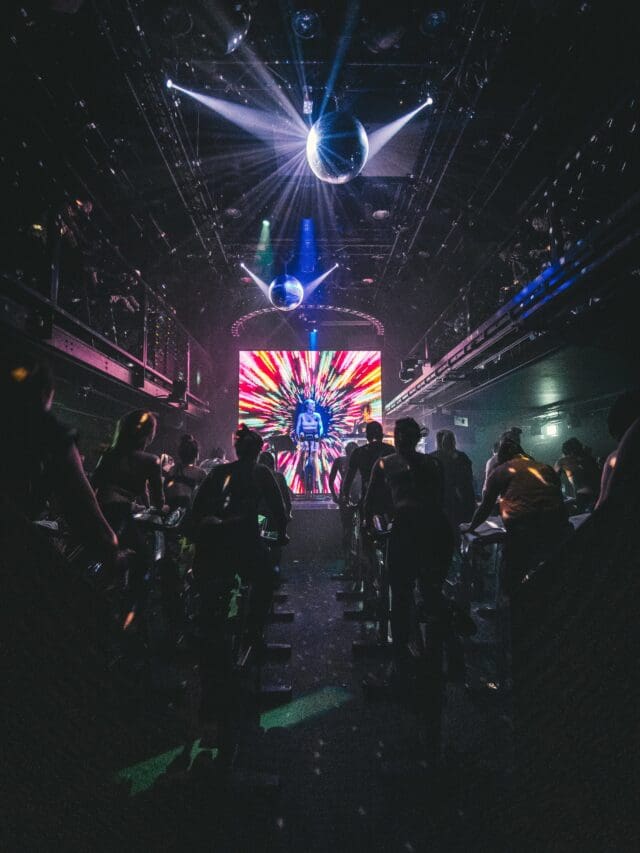 Promising to burn up to 800 calories in each 45-minute class, 1 Rebel's Ride workout is available at its five studios in St Mary Axe, Southbank, Victoria, St John's Wood and High Street Kensington. With a sound system on par with that of a Mayfair nightclub, you can trust you'll be in the zone in no time. 
There are two types of Ride class to choose from: Rebel Ride and Metrics Ride. The former promises to push riders with sprints, endurance pushes and bodyweight work, as well as using weights for a dedicated arms section, while Metrics focuses on power and pace. In this class, expect heavy climbs mixed with targeted sprints and a touch of spinning choreography.
From £25 per class, visit 1rebel.com
Ride Republic
Housed in a Fulham studio, Ride Republic is a boutique spin brand where friendly instructors are ready to welcome the most competitive among us. Join the Burn45 for a 45-minute HIIT class incorporating top-of-the-range Schwinn bikes and a unique leaderboard concept, also known as the 'BurnBoard', which will project riders' scores live throughout the class. It's anonymous once you enter your alter ego rider name and your Burn score is taken from your power output during the class. On a mission to keep you focused, seeing your output on the board will help you to push that bit further – even when you're about ready to quit. For those who are just there to sweat, don't fret: you can always opt out of the live leaderboard. 
From £22 per class, visit riderepublic.co.uk
SoulCycle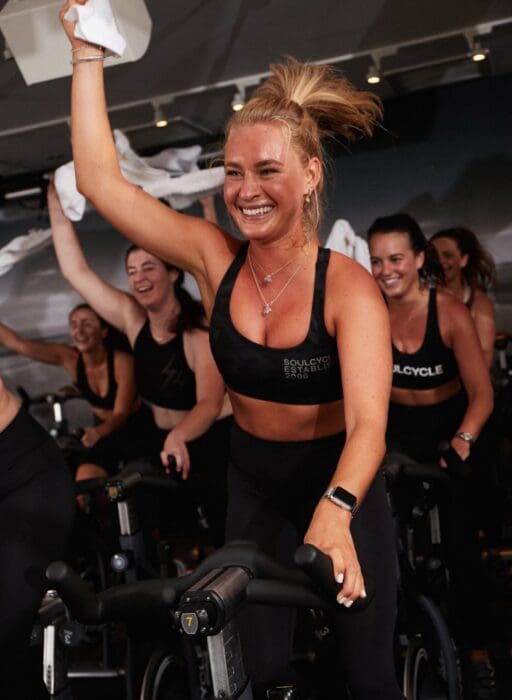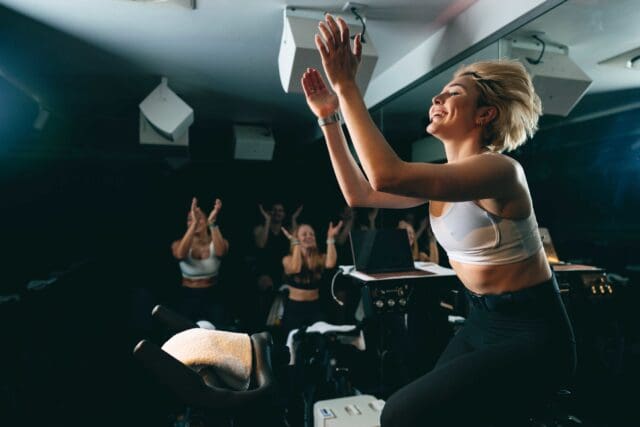 A founding father of the spin movement, SoulCycle first opened its studios in New York in 2006 before branching across the pond. Now with outposts in Soho and Notting Hill, Londoners can get a taste of the intense cycling routines and pumping tunes in 45, 60 and 90-minute classes. It's one of the originals and it remains one of the best. There are no screens or leaderboards – it's just you and the resistance wheel. Who will win?
From £24 per class, visit soul-cycle.com
Read more: The best circuit training classes in London