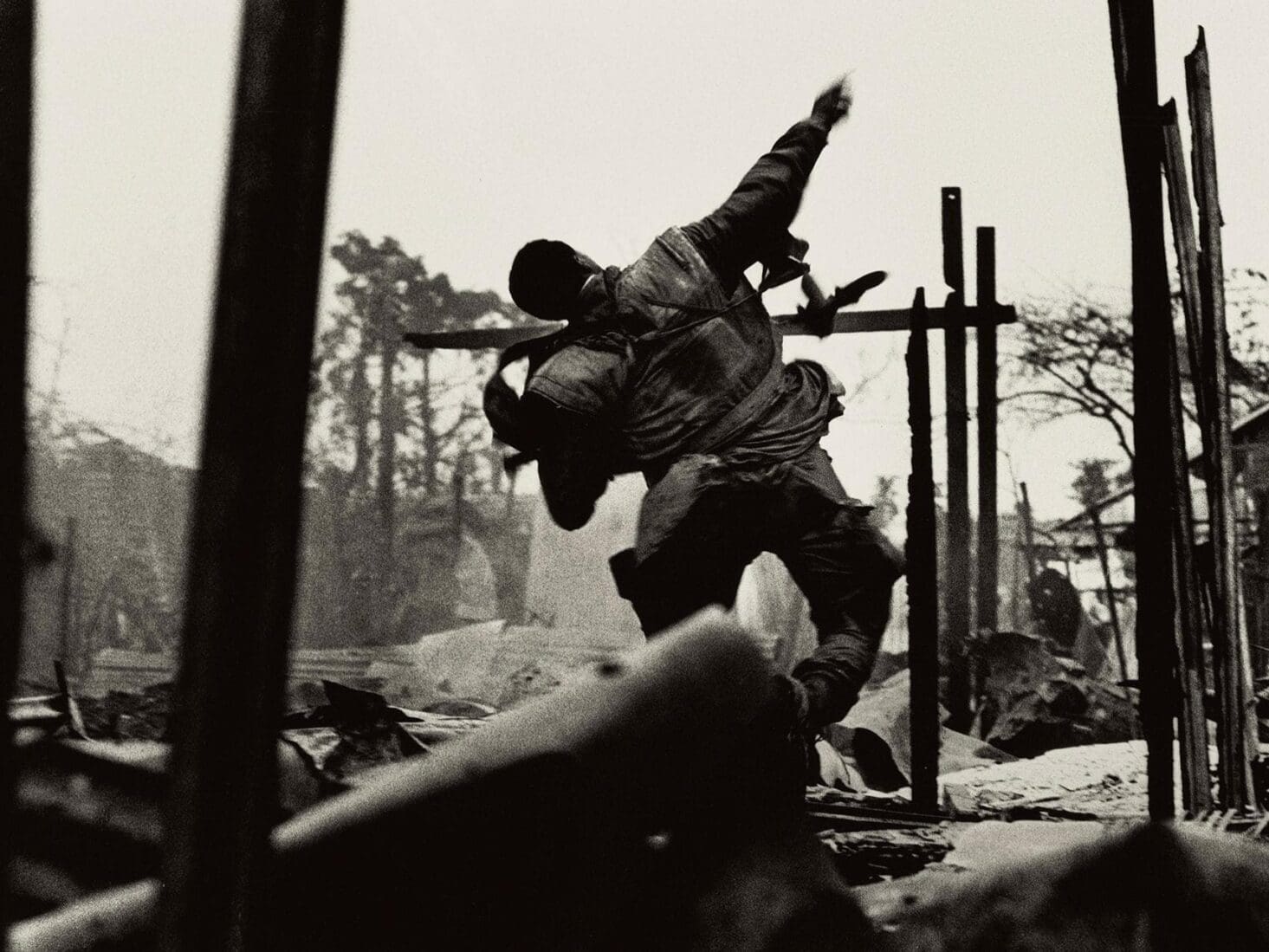 Sir Don McCullin at Tate Britain: Open and Shutter Case
As a major retrospective of Britain's most celebrated war photographer opens, perhaps the greatest intrigue of Sir Don McCullin's long career is the conflict that he was prevented from ever covering
Pacing the room, drink in hand, and with one arm in a sling, Sir Don McCullin spent much of spring 1982 waiting for a phone call. Plans had been made. Assurances had been given. The self-confessed 'war junkie' photographer was about to set sail to cover a war unlike any of those he had ever previously experienced in his two-decade career.
"I thought, I want to be in on this", reflected McCullin, two decades later. "For the first time in my life, I'm going to be in a big international war with British soldiers. I thought I was the natural person." McCullin's confidence was understandable. From the mid-1960s onwards, he had been one of the brightest shining stars at The Sunday Times, in particular its recently launched colour magazine.
McCullin, who grew up in north London, has a staunchly working class background. He quickly escaped from an early job in a cartoon animation studio to cover almost every major global conflict of the late 60s and 70s. Travelling from Biafra to Vietnam to Lebanon to East Pakistan to Cyprus, his unflinching, brutal portraits of the deadly, barbarous effects of war on soldiers, civilians and landscapes made him an obvious choice to join British troops as they sailed to a tiny cluster of islands in the South Atlantic. They were going to liberate the islanders from the invading forces of the Argentinian military junta led by General Leopoldo Galtieri.
It should have been a high point of a glittering career. The British government of the time however, had other ideas. 'Yes, we know who you are, old boy. We'll put your name on the priority list.'
This, as McCullin later recalled in his autobiography Unreasonable Behaviour, was the response that the Ministry of Defence gave him when he phoned up to apply for a place on the list of accredited journalists and photographers who would be given a berth on one of the vessels sailing with the British task force to the Falkland Islands.
McCullin waited. And waited. His arm, broken in five places after he fell off a roof attempting to shelter from gunfire in El Salvador, was slowly healing. But his personal life was breaking apart. His wife Christine had just discovered his longstanding affair with Laraine Ashton, founder of the IMG model agency. Tensions in the marital home were, unsurprisingly, high.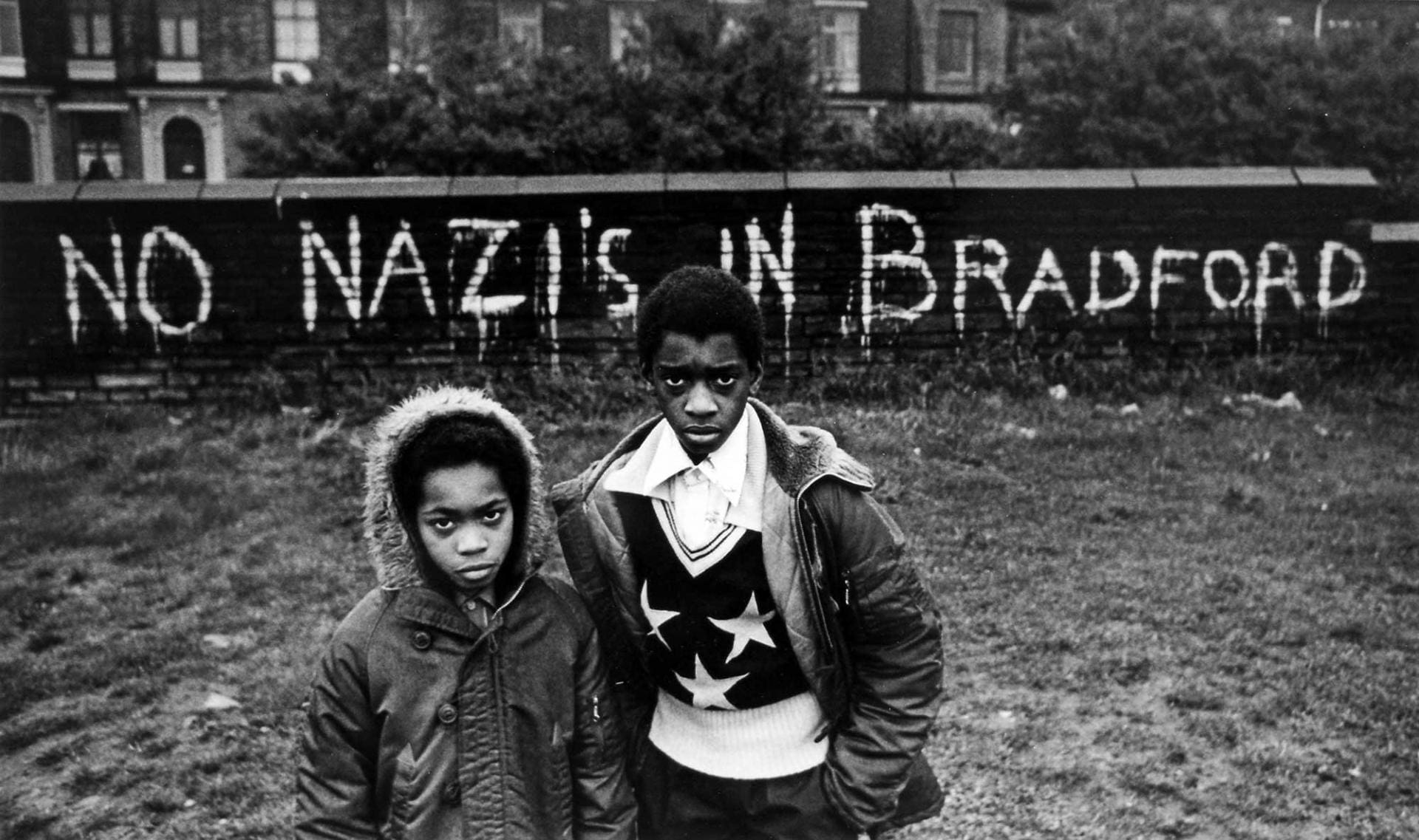 Things were no brighter on the professional front either, as his 18-year career at The Sunday Times appeared to be on the wane. Harold Evans, the editor of the paper and one of his greatest champions, had recently departed for a brief, doomed tenure at The Times and the new owner of both titles, Rupert Murdoch, was keen to appoint his own men.
Andrew Neil was the new editor and his intention to turn The Sunday Times Magazine into a lifestyle-slanted publication meant there was little room for McCullin's often harrowing work from far-flung war zones. Despite all this, the staff at The Sunday Times were not the people preventing McCullin from reaching the war he wanted to cover beyond all others.
Desperate for his credentials to come through, McCullin went to the Imperial War Museum and asked if he could travel as the museum's official photographer. When concerns were raised about his fee, McCullin offered to do the job for one pound.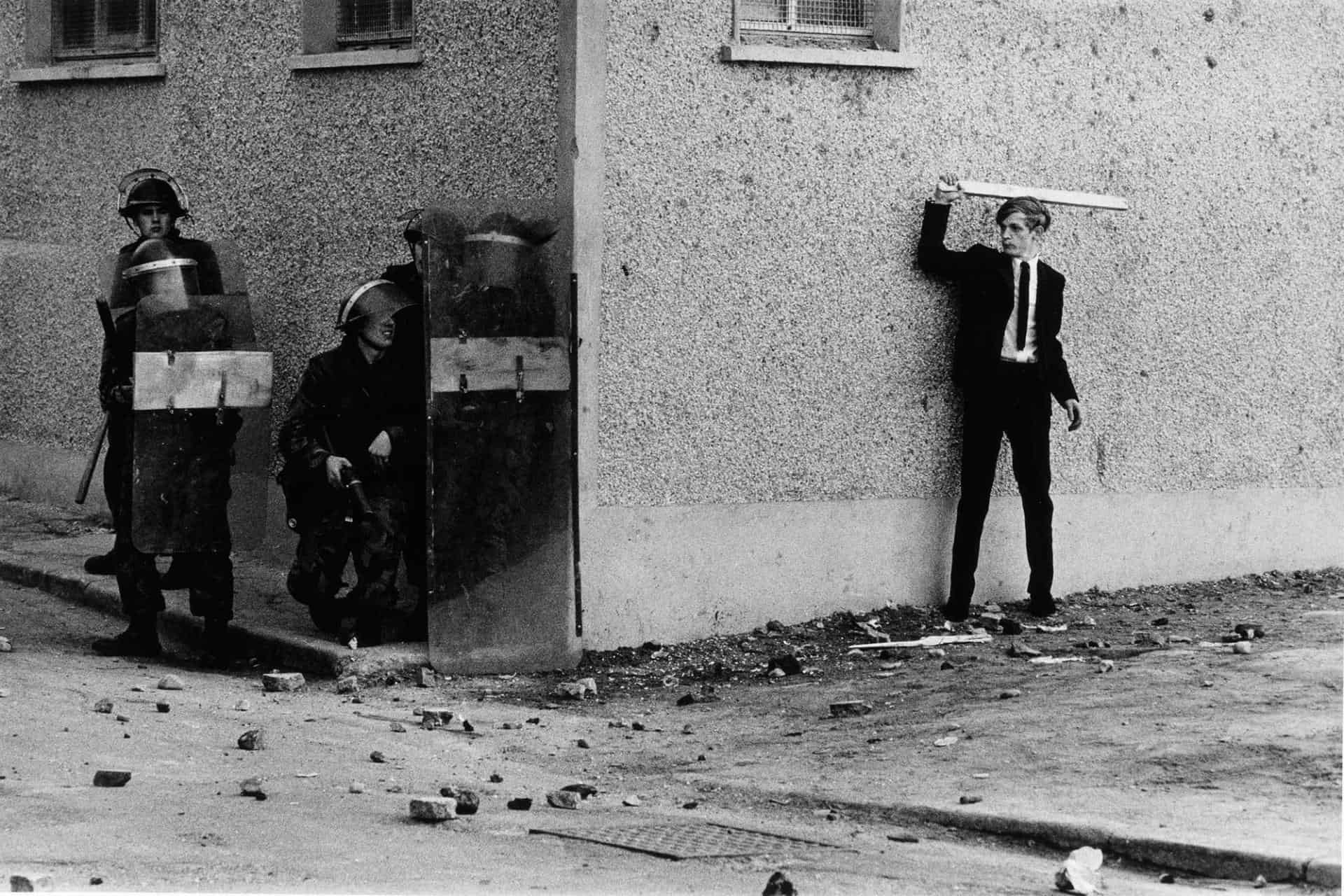 Days turned into weeks and still the paperwork from the Ministry of Defence didn't arrive. Telexes were sent. Phone calls went unanswered. The last ship of the task force set sail without McCullin on board. "I became overbearingly demonstrative', McCullin later wrote. "There was no explanation. It just didn't happen. I was left behind and I was utterly miserable and devastated."
His former editor Harold Evans was similarly anguished at the decision. "It seemed to be a way of saying, 'Your photography is so honest, so searing, so implicit with meaning, we can't take the risk of you exacting freedom of expression'. The effect on him was to seem to say, 'You've spent your life documenting things we don't think you should ever have documented'. Which of course, was saying 'Why have you bothered to risk your life to try and tell the truth?'"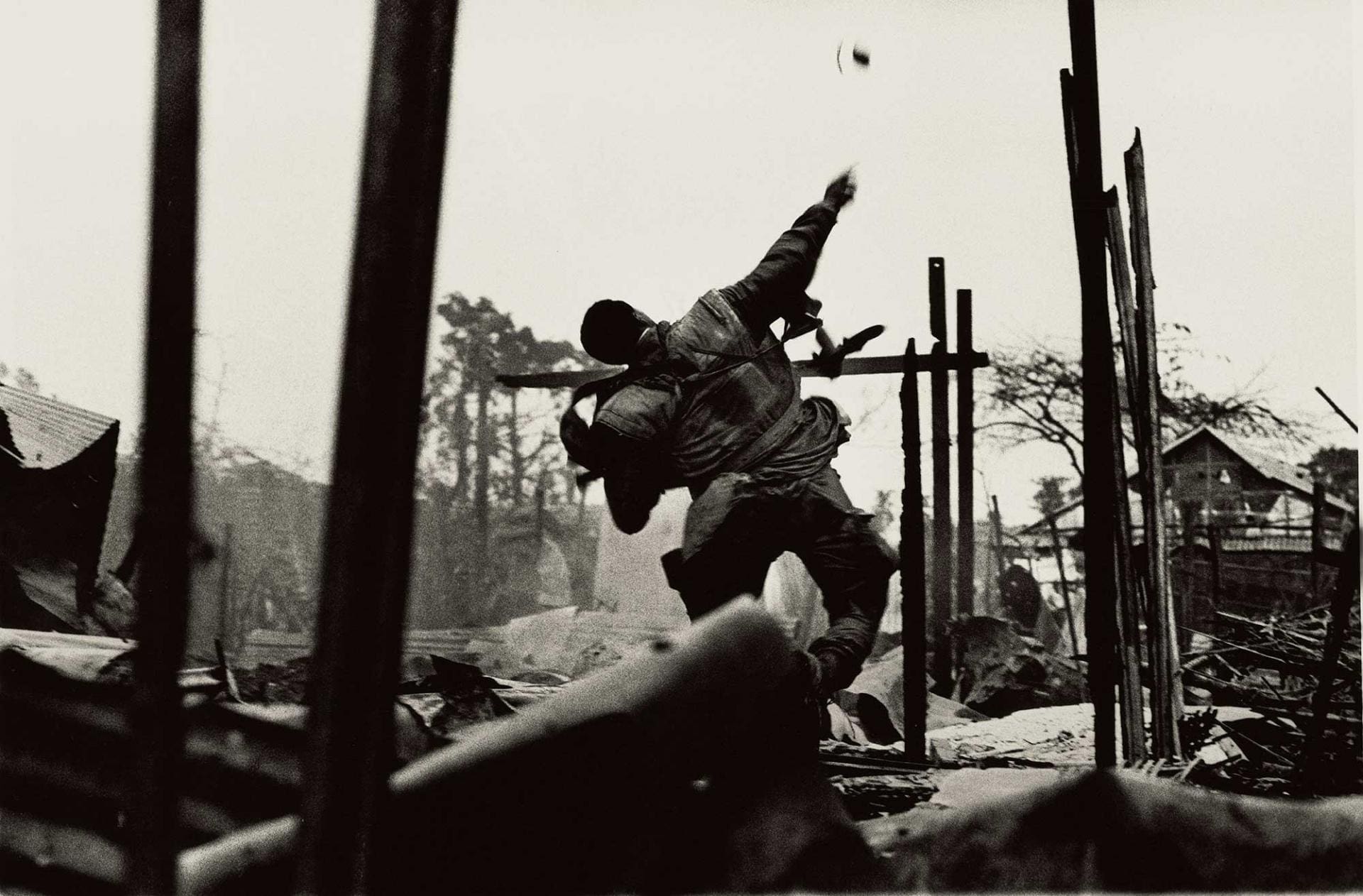 It was only later that year, after the short, bloody war was over, that McCullin got any true idea of why the greatest war photographer of his generation was prevented from covering the first all-out war directly involving British soldiers for decades.
Some digging, and a subsequent article in The Times by Fred Emery, an old friend of McCullin's, revealed that the only photographers and journalists given accreditation by Margaret Thatcher's government were, with just two exceptions (Max Hastings of the Evening Standard and Mike Nicholson of ITN) relatively young, inexperienced reporters.
Emery's argument was that these young hacks were deliberately placed there at the expense of more seasoned media personnel so that the dissemination of information could be tightly controlled by the Ministry of Defence. Conspiracy or coincidence, nearly four decades on the Falklands conflict remains, one of the most poorly documented wars in recent history in terms of eye-witness photography and journalism.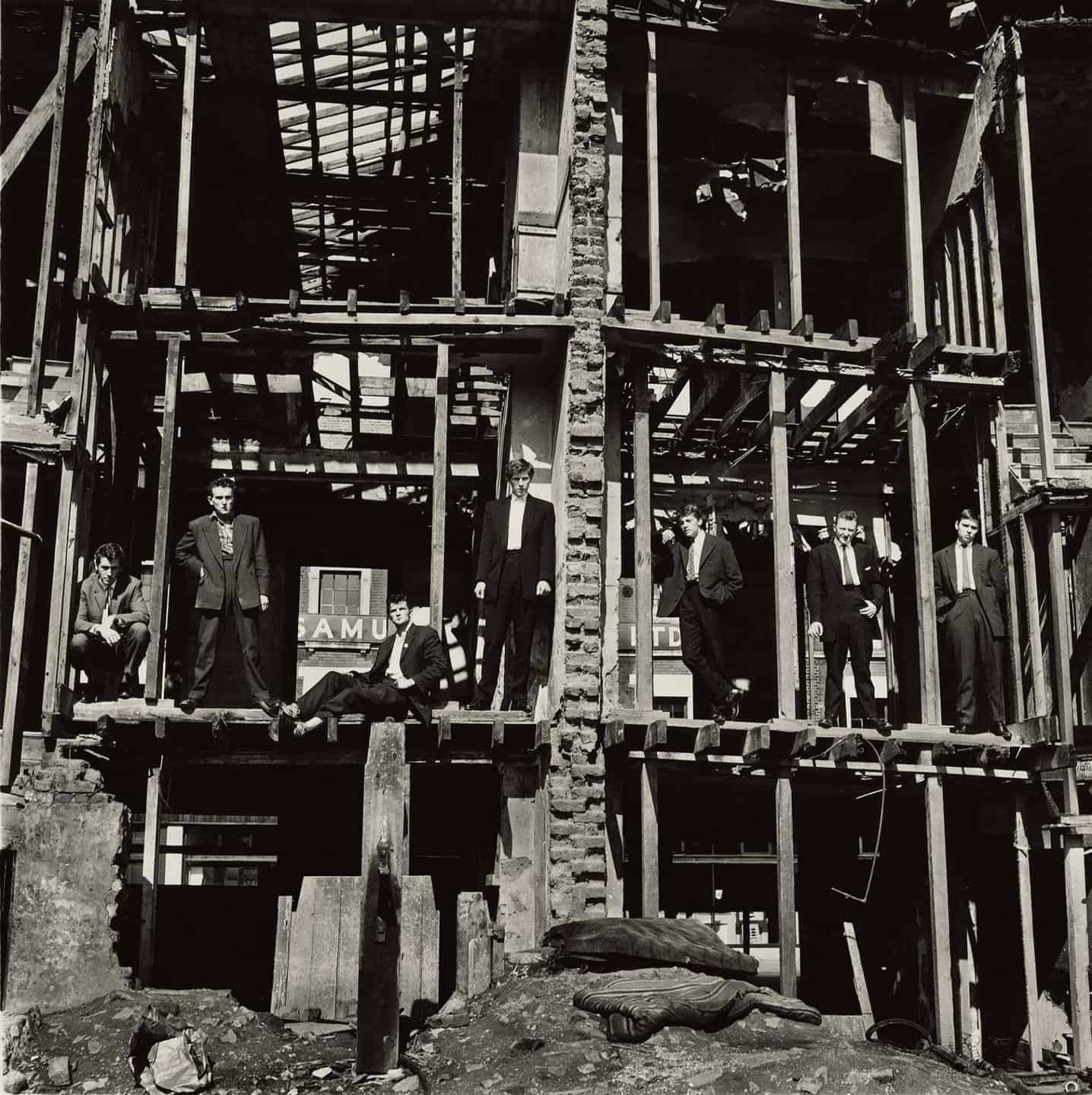 'Boozed up and tearful', as he later put it, McCullin wrote a letter of protest which was published in The Times. He did manage to see action in 1982, but it was in Lebanon – his almost unbearable pictures of children living in bombed-out hospitals proving to be his last serious war assignment.
Fatigue, lack of commissions and a desire to be with Ashton, for whom he left his wife, led to McCullin's gradual evolution into a documenter of the British countryside; a continuous project that, now in his 80s, he continues to add to. We're left to dwell on what images McCullin might have brought back from that brief, brutal war fought in one of the most remote corners of the earth. And perhaps, also, to consider the words of Susan Sontag, who wrote the following in her book On Photography: "Photographs are a way of imprisoning reality. One can't possess reality, one can possess images. One can't possess the present but one can possess the past."
Don McCullin, from £17, 5 February – 6 May, Tate Britain, Millbank, SW1P, tate.org.uk