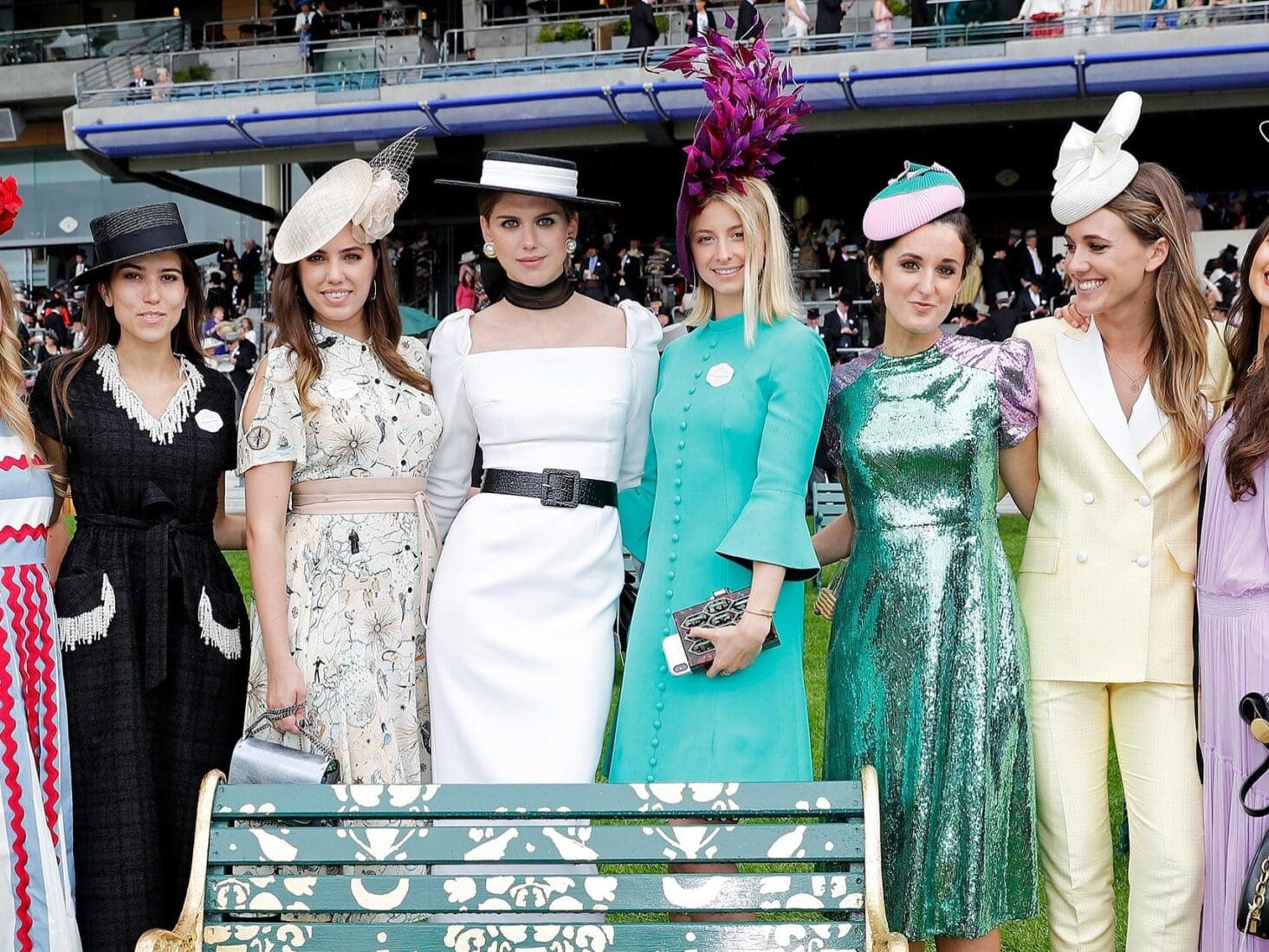 Isabel Getty, Sabrina Percy & Amber Le Bon's Artworks for Royal Ascot
Isabel Getty, Sabrina Percy and Amber Le Bon on what makes Royal Ascot such a perennial staple on Britain's social calendar
We look forward to Royal Ascot every year, as renowned for its fashions, food and prestigious flat racing as for its pageantry and regal history; it was founded by Queen Anne back in 1711. Art also continues to be high on the agenda and there is much to delight this year, from sculptures across the racecourse and a one-of-a-kind piece of art, consisting of 25 gold wire sculptures depicting iconic moments of the Royal Meeting, sculpted by American artist Elizabeth Berrien.
Ascot Racecourse's CCO Juliet Slot, says: "We are passionate about showcasing a diverse range of British and international art for guests to enjoy. The racecourse provides a stunningly picturesque backdrop and has become a platform for some of the most talented equine specialist and non-specialist artists to showcase their creations to 300,000 racegoers."
We're particularly excited about what society creatives Amber Le Bon, Isabel Getty and Sabrina Percy have dreamt up. They were each tasked with decorating one of Ascot's famous trackside viewing lawn benches, on display in the Royal Enclosure.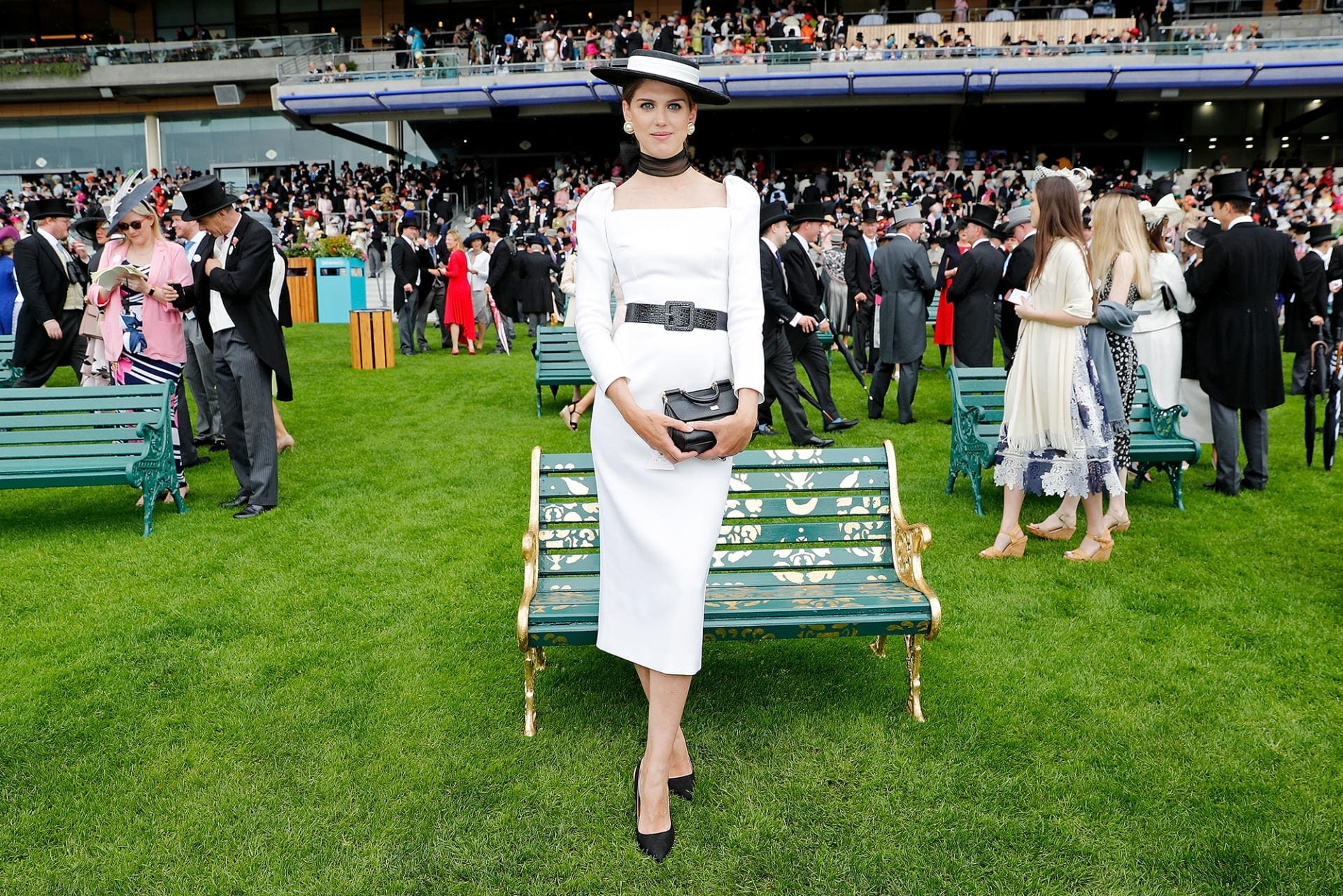 Sabrina, Isabel and Amber tell us more:
Luxury London: What do you think is so special about Royal Ascot?Isabel Getty: Ascot highlights the importance of tradition in Great Britain, reminding the world of its sophistication and refinement whilst also offering a good time. It allows anyone from any culture to come and experience what England is all about.Sabrina Percy: You can't deny that it's a prominent part of the English summer social calendar. My mind immediately goes to Audrey Hepburn in My Fair Lady. Even though at the beginning it was only available to an elite few it now draws people from all walks of life to come together for a day of dressing up and celebration caught up in the sport of horseracing. It also sets itself apart from the other racing events because of its close royal connections. Amber Le Bon: It's a day out full of excitement and high energy.
LL: Where have you taken inspiration from for your bench? IG: From my signature style in my paintings, that of cross-hatching (though usually figurative). I take a lot of my inspiration from Egon Schiele and Gustav Klimt's playful Byzantine approach to form as well as colour. I wanted to see how I could reshape the bench through simple lined form – would the angles be perceived in the same manner? Or would they transform the eye's perception through irregularity and tonality? ALB: I took my inspiration from the colours of Royal Ascot and I really wanted to create a little bubble of calm in a crazy day.SP: When visiting Ascot to gather inspiration, two things really stood out. I loved the story of how Queen Anne rode out one day and thought to herself this spot would lend itself excellently to a racecourse! Also the green and gold jackets of the Greencoats seemed to be deep-rooted into the core of Royal Ascot. I listened to people speak about the spectacle that is the Royal Procession and how it is a highlight for many on the day, so I wanted my bench to reflect the majesty and all that comes with the close affiliation with the monarch, as well as the colour scheme of the Greencoats. The pattern was inspired by a classical French damask pattern and then over the top I created another from things inspired by Ascot. There are horses' heads, a bottle of exploding champagne, a crown and a horseshoe to represent Lady Luck.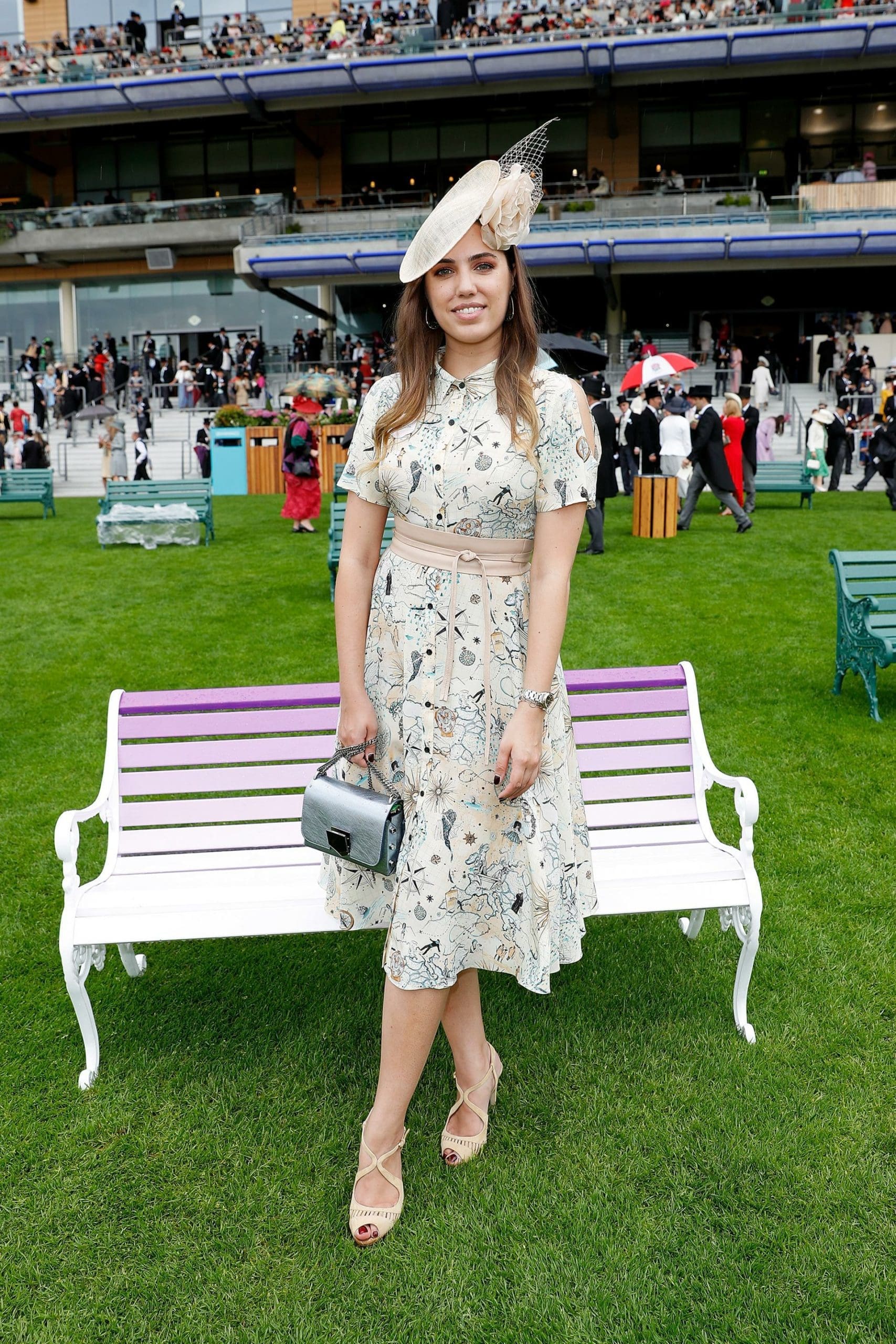 LL: What three words would you use to sum up the final piece?IG: Evocative, metamorphosing, unconfined.SP: Imperial, regal, splendid. ALB: Tranquil, clean, modern.
LL: What are you most looking forward to about Royal Ascot?IG: Absolutely everything! But also the hats – how can anyone not be excited to see everyone's hats?! SP: I am looking forward to seeing all the outfits. And how people react and interact with the bench and what kind of reception it will get. I'm also looking forward to seeing The Greencoats and the Royal Procession in person, to see if they are how I imagine them to be. ALB: I think it's wonderful to see people making an effort for the occasion and it's incredible to be able to see the power and speed of the horses.